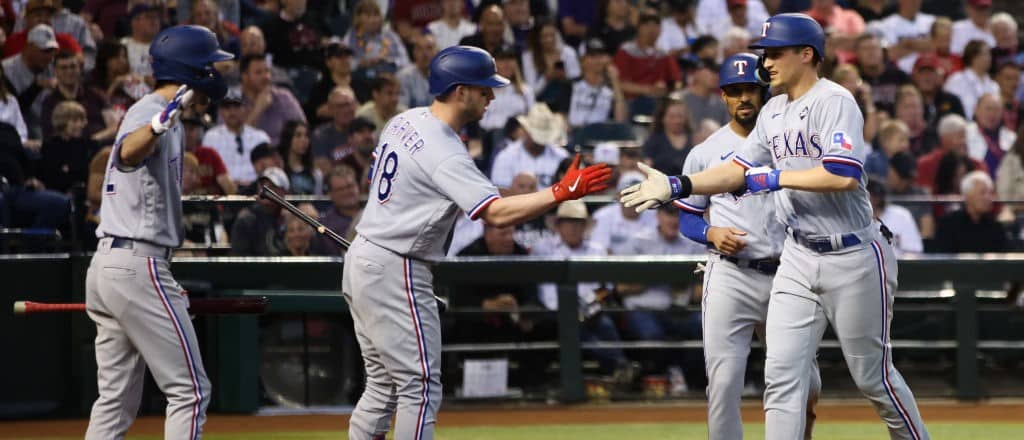 The Texas Rangers' power is beginning to overwhelm the Arizona Diamondbacks, threatening to make this one of the shortest World Series in more than a decade.
Even the team that happily took on the nickname of the "Answerbacks" this post-season due to its propensity to stage comebacks had little to say in response to Tuesday night's 11-7 Texas trouncing in Game 3. It gave the Rangers a three games-to-one lead going into Wednesday night's 8:03 p.m. Game 5, where Arizona will try to stave off elimination behind Zac Gallen.
Bet on Rangers vs Diamondbacks GM5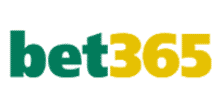 TEX -110
ARZ -110
Veteran stalwarts Corey Seager and Marcus Semien provided the big multi-run home runs in the early innings Tuesday to stake Texas to a double-digit lead by the end of the third inning.
Texas has homered in 15 straight post-season games, the longest such streak in a single post-season. Its power in this series figured to be a separator and it has been, though the Diamondbacks were able to string together 16 hits for a blowout win of their own in Game 2.
Should Texas wrap up the series Wednesday, it would be the first Fall Classic decided in so few games since the 2018 Boston Red Sox's championship season, the only World Series in the last 11 years to be decided in five games or fewer.
Rangers vs. Diamondbacks odds
All odds courtesy of

About the Rangers (90-72 SU, 87-74 ATS, 81-69-11 o/u)
This has been a strange post-season for a lot of reasons, but no anomaly stands out more than the Rangers' 10-0 record away from home. The Rangers' power – they were tied for the American League lead in long balls this season – has helped them silence opponents' crowds.
They certainly took the Chase Field crowd out of the game early Tuesday. Back-to-back five-run innings in the second and third made the Rangers just the third team ever to mount five-run-or-more innings in one World Series game, joining the 1936 New York Yankees and the '61 Yankees.
Seager now trails only Yankees legend Derek Jeter in post-season home runs by a shortstop with 19.
The outpouring of Texas power – catcher Jonah Heim also went deep – was an impressive answer to bad pre-game news that slugger Adolis García, who had hit eight post-season home runs this season, would miss the remainder of the series with a strained oblique muscle.
About the Diamondbacks (84-78 SU, 85-76 ATS, 69-84-8 o/u)
If this hole proves to be too deep for this team to pull out of, it can blame a hitting slump that followed Game 2 and lasted through the seventh inning of Game 4, over which Arizona mustered two runs in 16 innings. By the time the Diamondbacks started to get their bats going in the eighth inning Tuesday, the game was well out of hand.
The Diamondbacks also entered the series short on starting pitching depth beyond Gallen and No. 2 starter Merrill Kelly. That became apparent when the Diamondbacks had to turn to their bullpen to start the fourth game of the series. Manager Torey Lovullo rolled the dice by letting lefty Joe Mantiply pitch to righty Josh Jung leading off the second inning and Jung answered with a double, later scoring the first run on a wild pitch. Texas did most of its damage off reliever Miguel Castro, who allowed three runs while recording just one out.
Corey Seager to hit a home run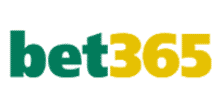 +330
Probable pitchers
Texas: RHP Nathan Eovaldi (4-0, 3.52 ERA, 10.57 K/9, 1.04 WHIP)
Until his last outing, this guy was burnishing a reputation as one of the best big-game pitchers in recent memory. He had been fantastic for the Boston Red Sox in their 2018 World Series season run, strong again for most of the 2021 post-season and then dominated all three of his playoff starts for the Rangers leading up to this World Series.
Then came his Game 1 start, when the Diamondbacks got to him for five runs on six hits in less than five innings. Even that start wasn't quite as bad is it sounds, though, as centre fielder Leody Taveras misplayed a Corbin Carroll line drive into a triple and Eovaldi did strike out eight batters, giving him 36 to lead all pitchers this post-season. The Rangers feel like they're in a good spot here with Eovaldi, who also would potentially be available out of the bullpen for an inning or two in Game 7, depending how many pitches they use him for here.
Arizona: RHP Zac Gallen (2-2, 5.27 ERA, 5.93 K/9, 1.50 WHIP)
If Arizona loses this series, its fanbase no doubt will wonder why it didn't get the most out of the team's regular-season ace when things counted most. Gallen wasn't bad in the Game 1 loss, allowing just three runs over five innings, but it was his third straight outing this post-season that didn't register as a quality start. He's also being compared to a rather high standard given his Cy Young-contending regular season.
If Gallen can return to his form in his first two post-season starts, when he held the Milwaukee Brewers and Los Angeles Dodgers to two runs or fewer, the Diamondbacks should have a chance in this game. His last outing was a major improvement in one regard: he didn't allow a home run after he'd given up six in his previous three starts combined. That's a crucial trait when facing a lineup this powerful.
Weather
The Diamondbacks opened the roof for both Games 3 and 4 on Monday and Tuesday and there's no reason not to expect it to be open on Wednesday as well. Forecasters are calling for temperatures of about 25 C at first pitch with winds blowing gently across from first base toward third at about 10 km/h.
Betting trends
The teams have exceeded the run total in three of the four games thus far in this World Series. The total is set at 8.5 runs for Game 5.
Texas's 10 straight road victories in this post-season is a new MLB record.
The Rangers have scored four or more runs in eight of their last 10 games.
Player prop trends
Seager is showing casual baseball fans just how good he is. His home run Tuesday was his third of this series and the 19th of his post-season career, putting him just one behind Kyle Schwarber, tied-for-fourth all-time. Seager is +330 to stay hot and homer again on Wednesday.
Semien's big day – which included five RBIs – snapped him out of a deep post-season rut that had him batting .197 with a .491 OPS this post-season. He has odds of +140 to pick up at least one RBI.
Ketel Marte didn't dally in extending his hitting streak to a post-season record 20 games. He ripped a single to lead off the bottom of the first inning. Marte is -260 to pick up another hit on Wednesday.
Wagers to consider
The way the Rangers are mashing baseballs over the fence in this series, Arizona will be under pressure to match Texas's output inning for inning. By using his lesser relievers with a big lead Tuesday, Texas manager Bruce Bochy may have helped the D-backs break out of their slump, which puts a positive spotlight on the over (set at a relatively low 8.5) in this game.
Semien is too good a player to put up the numbers he was producing. Look for the positive momentum he started on Tuesday to continue and consider taking the over on his total bases, set at 1.5 (and -115).