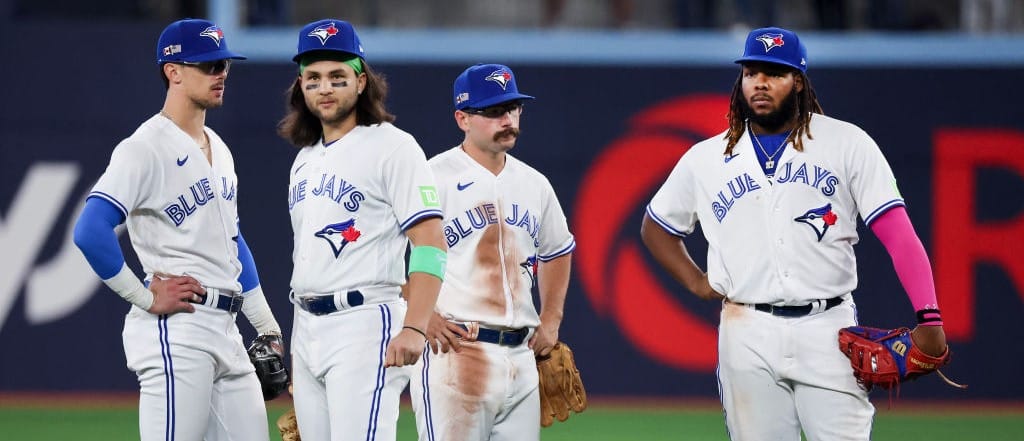 Tuesday night's 6-3 loss to the Texas Rangers at Rogers Centre could prove even more costly to the Toronto Blue Jays than it first appeared.
Not only did the loss knock them out of the second spot in the wild-card standings (and into a tie for the third one), but it guaranteed the Rangers would leave town owning the tiebreaker between the two clubs since they have won four of the five meetings with only two more left.
Bet on Rangers vs. Blue Jays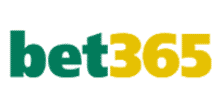 TEX +110
TOR -130
And despite all that, the Jays' playoff chances remain robust at 61.7%, per FanGraphs projections, a product largely of the fact that Texas, Seattle, and Houston will be playing each other frequently in the final two weeks as they battle it out for two wild-card spots as well as their division title.
And even after losing the first two games of their biggest series to date, the Jays (-130) remain favoured Wednesday night behind surprise ace Yusei Kikuchi.
Texas, in fact, may have gotten more bad news than good news out of Tuesday night's win. That's because three-time Cy Young Award winner Max Scherzer, the team's big trade-deadline prize, exited the game with a right triceps spasm in the sixth inning. Scherzer said after the game he also has been dealing with forearm tightness, so it sounds like he could be shut down for a start or two, at least, while the team figures out what's going on.
Rangers vs. Blue Jays odds
All odds courtesy of

About the Rangers (80-64 SU, 76-68 ATS, 75-61-8 o/u)
The results of Scherzer's Wednesday MRI will prove pivotal not only to the Rangers' World Series hopes, but to what the ending of the eventual Hall of Famer's career ends up looking like. Scherzer, 39, is under contract in Texas for next season as well at a salary of $43.3 million U.S.
The best part of Tuesday's win, aside from the obvious boost in the standings, was the performance of the Texas bullpen, which had been a bit of a mess lately. After Scherzer's 5 1/3 shutout innings and rocky appearances from José Leclerc and Brock Burke, Chris Stratton pitched 1 1/3 scoreless innings. Stratton was another trade-deadline pickup for the Rangers, who acquired him from St. Louis along with Wednesday's starter, Jordan Montgomery. The Rangers may have had the best trade deadline of any team in the majors, but Scherzer's injury status will go a long way toward determining that.
About the Blue Jays (80-65 SU, 68-77 ATS, 61-76-8 o/u)
The Blue Jays' fate could come down to how well they play against the two erstwhile juggernauts in their division. After these final two head-to-head games with Texas, the Jays play nothing but AL East teams the remainder of their season. That includes three games against the fourth-place Boston Red Sox and six games with the last-place New York Yankees. The Jays are 3-7 against Boston and 3-4 against New York thus far, so they're going to have to pick up the pace to fulfill those lofty playoff odds.
This team has been waiting for its offence to show up all season. Star shortstop Bo Bichette has two hits in 16 at-bats since returning from his latest injury, Brandon Belt just went on the injured list with lower-back spasms, Matt Chapman remains on the injured list though they hope he can return in a matter of days, and Vladimir Guerrero Jr. has a barely-better-than-mediocre .769 OPS. As good as the pitching has been, it hasn't been good enough to carry a below-average offence.
Bo Bichette over 1.5 total bases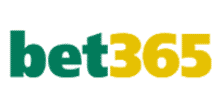 -115
Probable pitchers
Texas: LHP Jordan Montgomery (8-11, 3.62 ERA, 8.02 K/9, 1.24 WHIP)
While the Jays won't face the same calibre of stuff they saw from Scherzer, this won't be an easy spot to get the offence up and running. Montgomery will be one of the most-prized starting pitchers in free agency this fall and his win-loss record is largely the result of having played the first four months in St. Louis, which has the leakiest bullpen in the National League.
Montgomery isn't flashy and his strikeout rate is rather pedestrian, but he is an extreme command pitcher whose walk rate ranks in the 79th percentile, and he keeps his two-seamer low in the strike zone, helping him induce lots of ground balls (65th percentile for GB rate). Montgomery's 4.20 ERA in his seven starts since the trade is due in part to some poor batted-ball luck, as his fielding independent pitching (FIP) is a more encouraging 3.68.
Toronto: LHP Yusei Kikuchi (9-5, 3.57 ERA, 9.68 K/9, 1.24 WHIP)
It certainly appears Kikuchi is a late bloomer. He has always had better stuff than results, but this season he has taken both to another level. Kikuchi's breaking ball is in the 96th percentile by run value, per Baseball Savant, and his walk rate (71st percentile) and K-rate (69th percentile) both indicate he is borderline elite. The Jays desperately need him to keep pitching like this for another four or five starts, starting tonight, and ideally throughout October. He also has dominated the hitters in this Texas lineup in the past, with the nine guys who have faced him having gone 9-for-50 collectively against the lefty.
Weather
Forecasters are calling for cloudy skies and temperatures of about 17C at first pitch, with a breeze blowing at 12 km/h in from left field.
Betting trends
The Rangers offence is riding high and it has begun showing up in a lot of high-scoring games. This team has hit the over in four of its last five games, including Tuesday night. The Jays, with their struggling, depleted lineup, however, have shown the opposite trend. Three of their last five have gone under, continuing a season trend.
The Jays have won 54.3% of their games when favoured by -122 or more, but their odds in this one imply they are 55% likely to win this game. Essentially, they're fairly priced here, with the discrepancy due to the vigorish.
Player prop trends
This would be a decent spot to back Bichette breaking out of his post-IL slump. He's batting .429 in 14 career at-bats off Montgomery, including two home runs. Alejandro Kirk (.429) and Whit Merrifield (.429) also have hit Montgomery well in the past though those sample sizes are tiny.
Corey Seager is red hot, with a 1.533 OPS, four doubles and a home run in just his last three games. While Seager has shown relatively extreme splits (he's 20% worse against left-handed pitching), he had two hits against lefties Tuesday night and he's worth considering in plenty of categories here, including to hit a home run (+425).
For a pitcher who has dominated as Kikuchi has, his out total is set at a low 15.5 (the over is +115). There is a reason for this. As good as Kikuchi has been, he has not been terribly pitch efficient, in part due to all the strikeouts. Kikuchi is averaging just 5.3 innings per outing, which puts him right about on that number.
Wagers to consider
The Texas lineup seems to be in a good place and it has hit lefties all year (.276 batting average, fourth in MLB), so this could be a challenging spot for Kikuchi. While he figures to pitch well enough to keep the Jays in the game, he easily could do that without lasting 15.5 outs. Consider riding the under.
As hot as Seager has been, you're not going to get better odds on him to homer than +425, so this seems worth a ticket. True, he has never homered at Rogers Centre, but he seems to see the ball just fine there judging by his 1.088 career OPS in eight games, including five doubles.
Bichette is too good to stay down for long and look for him to rebound against a pitcher he has hit well in the past. Consider backing Bichette to go over 1.5 total bases (-115).
Other MLB games on Wednesday
| Away Team | | | Home Team | Time (ET) |
| --- | --- | --- | --- | --- |
| Tampa Bay Rays | -125 | +105 | Minnesota Twins | 1:10 PM |
| Chicago Cubs | -165 | +145 | Colorado Rockies | 3:10 PM |
| Cleveland Guardians | +110 | -130 | San Francisco Giants | 3:45 PM |
| Los Angeles Angels | +250 | -310 | Seattle Mariners | 4:10 PM |
| St. Louis Cardinals | +155 | -175 | Baltimore Orioles | 6:35 PM |
| Washington Nationals | +115 | -135 | Pittsburgh Pirates | 6:35 PM |
| Atlanta Braves | -175 | +155 | Philadelphia Phillies | 6:40 PM |
| Cincinnati Reds | +125 | -145 | Detroit Tigers | 6:40 PM |
| Arizona Diamondbacks | -145 | +125 | New York Mets | 7:10 PM |
| Oakland Athletics | +225 | -275 | Houston Astros | 7:10 PM |
| New York Yankees | +105 | -125 | Boston Red Sox | 7:10 PM |
| Kansas City Royals | +130 | -150 | Chicago White Sox | 7:40 PM |
| Miami Marlins | -110 | -110 | Milwaukee Brewers | 7:40 PM |
| San Diego Padres | +110 | -130 | Los Angeles Dodgers | 10:10 PM |