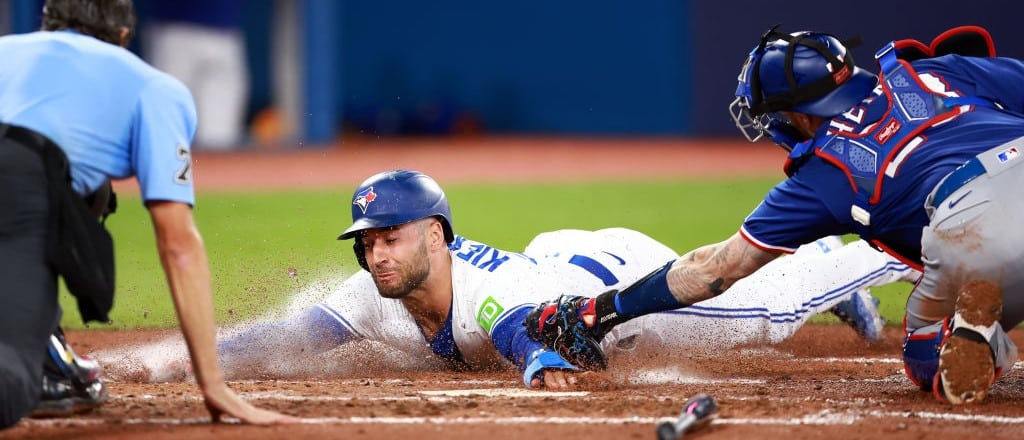 The favoured Toronto Blue Jays crashed back to Earth in a costly 10-4 loss to the Texas Rangers Monday night in the first game of a crucial four-game series. For the Blue Jays, it was their first game against a team not in last place since Aug. 27 and an unflattering start to what could be the crux of their pennant chase.
It cost the Jays a game in the wild-card standings to Texas, which could move into the No. 2 wild-card position with a win Tuesday night behind three-time Cy Young Award winner Max Scherzer. The Jays counter with off-speed artist Hyun Jin Ryu in what is, in essence, a pick 'em game, with both teams at -110 at bet365.
Bet on Rangers vs. Blue Jays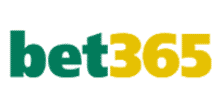 TEX -110
TOR -110
The Jays' biggest edge in this series is their bullpen, but they couldn't exert the advantage Monday because they did scant damage off Dane Dunning and Chris Bassitt got knocked around some, especially in the sixth inning.
The Blue Jays must win the remaining three games of this series to capture the tiebreaker over Texas, which so far leads the season series 3-1. Toronto holds a tiebreaker over Houston, which now leads the AL West, but does not have it against Seattle, which is a half-game out of the final wild-card spot.
The fact three teams from the same division are competing for wild-card berths while playing each other in the final two weeks of the season is a huge advantage for Toronto, which has a 74% chance to reach the playoffs, per FanGraphs.
Rangers vs. Blue Jays odds
All odds courtesy of

About the Rangers (79-64 SU, 75-68 ATS, 74-61-8 o/u)
It's possible the Rangers have steadied themselves after a rough stretch of games that threatened to leave them out of the playoffs entirely. They now have won three games in a row after losing seven of their previous eight.
Power was the difference for the Rangers, with rookie Evan Carter connecting for his first career home run against Bassitt and Jonah Heim breaking it open with a grand slam in the seventh inning off lefty Génesis Cabrera.
That was crucial production considering Texas is missing two of its most powerful hitters, Adolis García and Josh Jung, both of whom are on the injured list. The team is relying on Carter, their No. 1 prospect, and he has not disappointed so far. The 21-year-old outfielder has a 1.084 OPS in his first four games.
The Texas bullpen has been problematic, ranking 26th in MLB with a 4.88 ERA, with relief meltdowns prevalent in the team's recent slide.
About the Blue Jays (80-64 SU, 68-76 ATS, 60-76-8 o/u)
Toronto, too, has been dealing with injuries to its best players at the worst possible time. Bo Bichette is back after missing copious time with related knee and quad injuries, though he's just 2 for 12 since his return. Brandon Belt once again had to leave a game on Monday due to lower back spasms and Danny Jansen (broken middle finger) likely won't play again in the regular season. Matt Chapman (sprained middle finger) is expected back, perhaps shortly after this series ends.
While the Jays are short-handed, the spotlight will remain fixed on an offence that has dramatically underperformed expectations. The Blue Jays have scored the 16th-most runs in MLB, diminishing the efforts of a pitching staff that leads the majors with a 3.71 ERA.
Bo Bichette under 1.5 total bases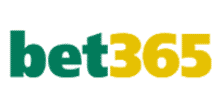 -105
Probable pitchers
Texas: RHP Max Scherzer (12-6, 3.91 ERA, 10.51 K/9, 1.13 WHIP)
One of the greatest pitchers of his generation, Scherzer has nonetheless been forced to travel frequently in recent seasons. He's playing on his fourth team since July of 2020 after the Nationals and Mets both dealt him in midseason. Just as he did for the Dodgers in 2021, he's hoping to do for the Rangers in 2023: help them make a deep run into October. He's having his usual Cy Young-contending season but for one flaw: he's walking people at higher rate (7.3%) than at any time since he was a hard-throwing project with the Tigers back in 2012. That was three Cy Young awards ago. At 39, his fastball isn't what it once was, averaging a relatively pedestrian 92.8 mph, but he still is among the greatest strikeout artists on the planet and his starts are rarely a fun day for hitters.
Toronto: LHP Hyun Jin Ryu (3-2, 2.65 ERA, 7.42 K/9, 1.06 WHIP)
For a pitcher whose average fastball velocity (87.4 mph) barely outruns many pitchers' changeups, the Jays' lefty is awfully good at what he does. Essentially, he makes up for a lack of zip on his fastball with two of the deadliest off-speed pitches in baseball: a curveball that hitters have hit to the tune of a .161 xBA this season and a changeup with a 30% whiff rate. Ryu mixes in a cutter and sinker and even was credited with throwing an eephus this season. Basically, he's making it up as he goes along, but he has left a lot of frustrated hitters in his wake since he returned from 2022 Tommy John surgery on Aug. 1. He's a huge X-factor in the Jays' playoff push. You don't get classic ace stuff from Ryu, but you get a creative, tight-command pitcher who competes as well as anyone.
Weather
Forecasters expect cooler temperatures by the lake, with first-pitch temps likely in the 17C range under cloudy skies. A light breeze is expected to blow in from right field at about 6 km/h.
Betting trends
History tells us not to get too excited by all those runs scored Monday night. That's because the Jays have exceeded the run total just 26 times in their last 69 games at Rogers Centre. With two standout veteran pitchers in this one, the total is set at a low 8.5 and the under is -120.
On the other hand, Texas' offence is heating up. The Rangers have hit the over in four of their last five games. Caveat: three of those were against the Oakland A's, who have a collective 5.57 ERA.
Player prop trends
Bichette's cold hitting since he returned from the IL could make for an opportunity, particularly when facing Scherzer. Bichette has been roughly 21% worse against right-handed pitchers than lefties this season, a fairly robust split. He's -105 to produce fewer than 1.5 total bases, which seems a tempting price.
Similarly, Corey Seager may have a hard time against Ryu considering he is 31% worse against left-handers than righties this season. You can bet on him to go under 1.5 hits, but you have to lay copious odds at -235, so tread lightly. Seager easily could go hitless vs. Ryu and then come up with two hits against the Toronto bullpen.
Scherzer's strikeout total is set at a low 6.5, probably because of his last start, when he struck out just four Astros and wasn't around by the fourth inning. But for now, that start looks like an anomaly, as Scherzer has gone over 6.5 strikeouts in four of his seven starts since being traded to the Lone Star State.
Wagers to consider
Consider riding the over on Scherzer's strikeout total. The Jays aren't particularly whiff prone, ranking 24th in MLB in strikeouts, but Scherzer will be amped up to prove his last start was an aberration and he can contribute to Texas's attempt at a World Series run. He's become a gun for hire and he plays the role masterfully.
With slightly cooler weather and two master practitioners on the mound, under 8.5 runs seems like the play. Tuesday's starters are simply good at what they do.
Other MLB games on Tuesday
| Away Team | | | Home Team | Time (ET) |
| --- | --- | --- | --- | --- |
| New York Yankees | +130 | -150 | Boston Red Sox | 1:35 PM |
| Kansas City Royals | +110 | -130 | Chicago White Sox | 4:40 PM |
| Washington Nationals | +125 | -145 | Pittsburgh Pirates | 6:35 PM |
| St. Louis Cardinals | +170 | -200 | Baltimore Orioles | 6:35 PM |
| Cincinnati Reds | -120 | +100 | Detroit Tigers | 6:40 PM |
| Atlanta Braves | -125 | +105 | Philadelphia Phillies | 6:40 PM |
| Arizona Diamondbacks | -110 | -110 | New York Mets | 7:10 PM |
| New York Yankees* | +115 | -135 | Boston Red Sox* | 7:10 PM |
| Tampa Bay Rays | +115 | -135 | Minnesota Twins | 7:40 PM |
| Miami Marlins | +145 | -165 | Milwaukee Brewers | 7:40 PM |
| Kansas City Royals* | +105 | -125 | Chicago White Sox* | 7:40 PM |
| Oakland Athletics | +240 | -300 | Houston Astros | 8:10 PM |
| Chicago Cubs | -180 | +160 | Colorado Rockies | 8:40 PM |
| Los Angeles Angels | +175 | -210 | Seattle Mariners | 9:40 PM |
| Cleveland Guardians | +110 | -130 | San Francisco Giants | 9:45 PM |
| San Diego Padres | +135 | -155 | Los Angeles Dodgers | 10:10 PM |
* Second game of doubleheader