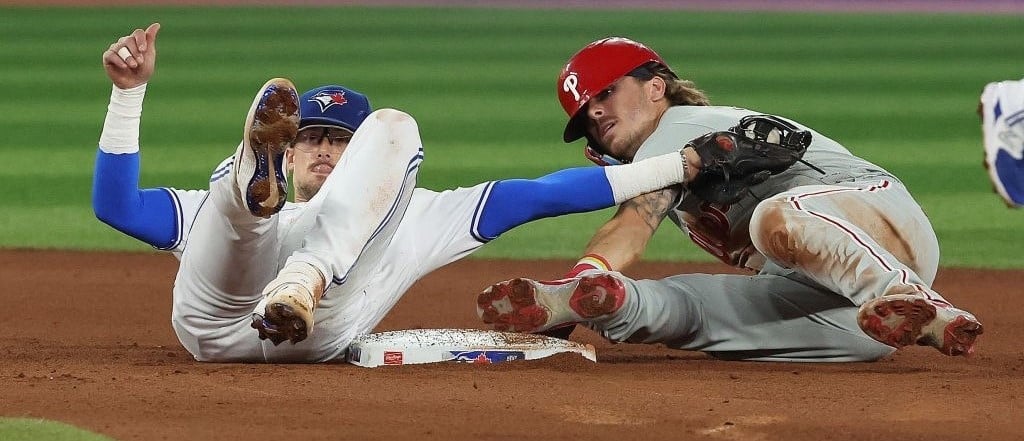 The Toronto Blue Jays and Philadelphia Phillies continue their little two-game series with an intriguing pitching matchup at Rogers Centre that could induce plenty of swings and misses Wednesday night.
The favoured Blue Jays (-150 at bet365) ride behind their ace, Kevin Gausman, while Philly counters with one of the better swing-and-miss pitchers in the game, Aaron Nola.
Bet on Phillies vs. Blue Jays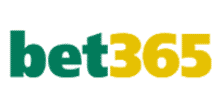 PHI +130
TOR -150
The Jays made this game an opportunity for a sweep by beating the Phillies 2-1 Tuesday as Yusei Kikuchi continued his breakout season (at age 32) while the offence continued to struggle to score runs. In a play that epitomized this Jays' season, they won Tuesday's game when Cavan Biggio got hit in the foot with the bases loaded in the eighth inning.
Zack Wheeler hung with Kikuchi for seven innings, but reliever Seranthony Dominguez, a key cog in Philly's bullpen, continued his recent struggles with his command. Dominguez allowed two walks and a single before plunking Biggio.
Phillies vs. Blue Jays odds
All odds courtesy of

About the Phillies (65-55 SU, 52-68 ATS, 49-60-11 o/u)
Like the Blue Jays, the Phillies appear to be in wild card-or-bust mode, as the Braves are running away with the NL East. Philly still holds the top wild-card spot in the NL narrowly and is 3 ½ games ahead of the Cubs and Reds for a playoff berth.
Also like Toronto, Philadelphia's main concern has been scoring enough runs to win. The Phillies rank 13th in runs scored and 11th in OPS (.742) among MLB teams. Their .742 OPS with runners in scoring position ranks 12th, three spots behind the Blue Jays' disappointing offence.
They do, however, tend to score runs when Nola is on the mound for whatever reason. His run support has been the fifth-best in MLB this season, with Philadelphia averaging 5.7 runs per game while he is pitching.
About the Blue Jays (67-54 S/U, 58-63 ATS, 48-67-6 o/u)
It won't happen on Wednesday, but star shortstop Bo Bichette could be back in a matter of days, providing a significant boost to Toronto's playoff hopes. Bichette is scheduled to play in a medical rehab game for Triple-A Buffalo Wednesday and could be activated from the 10-day injured list as soon as this weekend in Cincinnati. Reliever Jordan Romano was activated before Tuesday's game and reliever Chad Green could return any day now.
The Jays remain in good, but not secure position to reach the playoffs. They held onto their two-game lead for the AL's final wild-card spot over the Mariners. They lead Boston by three games and the Yankees by 6 ½.
Total: under 8 runs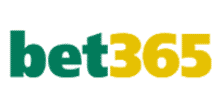 -120
Probable pitchers
Philadelphia: Aaron Nola (9-8, 4.49 ERA, 9.28 K/9, 1.14 WHIP)
It's been something of a down season for Nola, who is allowing home runs at a greater rate than at any time in his career. But he's still one of the best swing-and-miss pitchers in the game and that soon will make him a very wealthy man. Nola is among a class of free-agent pitchers just beneath the Shohei Ohtani level who could be looking for a deal similar to the five-year, $110 million contract Gausman signed with the Jays two winters ago. Nola has allowed an average of 1.58 HR/9 compared to a 0.83 rate last season, a massive spike. Still, his strikeout rate remains impressive and he has a chance to reach 200 innings for the fourth time in his career. Even in a down year, you can make the case he's a bona fide No. 1 starter. Brandon Belt has tended to feast on Nola in limited cracks at him, with a .462 batting average against him with a home run in 13 at-bats.
Toronto: Kevin Gausman (9-6, 3.04 ERA, 11.85 K/9, 1.14 WHIP)
The Jays have a legitimate Cy Young contender in their midst. Gausman leads major league pitchers in fWAR (4.4) and he's among the league leaders in most major categories, including K rate (32.6%) and walk rate (6%). His use of a split-finger fastball sets him apart in a league once dominated by that pitch. North American pitchers have moved away from it in recent decades due to a belief that it saps a pitcher's velocity over the long run, but it remains a popular pitch in Japan. Gausman doesn't seem in a hurry to abandon it. His velocity ranks in the 65th percentile and batters are hitting .208 off his split-finger pitch. Bryce Harper has done some damage off Gausman, batting .429 with a long ball against the Jays' righty.
Weather
It should be a lovely evening to watch baseball at Rogers Centre Wednesday, with forecasters calling for sun and temperatures around 22C. Winds are expected to be blowing out to right-centre field at about 11 km/h.
Betting trends
The Blue Jays have won 54.7% of their games when set as the favourite, while Philly has won 44.7% of its games when set as the underdog.
When a sizeable favourite (-150 or longer), the Jays are 21-16 this season while Philadelphia has gone 3-6 as an underdog of +130 or better.
This game features two of the most reliable under-hitting teams in baseball. Philly's games have hit the under 59% of the time while Toronto has nabbed it 60.3% of the time. Detect a pattern here?
Player prop trends
For the purposes of both starting pitchers' strikeout totals, consider that each of these teams is not particularly easy to strike out. The Phillies are more strikeout-prone than Toronto, ranking seventh with 1,098 punchouts while Toronto ranks 22nd with just 979.
Gausman has had seven appearances this season without allowing an earned run and he held the Phillies scoreless over six innings earlier this season, so he's in a good spot to allow fewer than 2.5 runs (at +115).
Nola is averaging 6.2 innings per game and the sportsbooks have taken note. Bet365 has set his over-under on outs recorded at a stiff 18.5, but is offering generous +140 odds.
One way to explain both these teams' offensive issues this season is to isolate one superstar. Both Harper and Vladimir Guerrero Jr. have produced 1 WAR this season, well off their career norms. Both players also are currently in mini-funks, with Guerrero batting .230 with just one home run so far this month.
Wagers to consider
The Blue Jays have been practically printing money for gamblers who are willing to take the under when they play (see above) and so have the Phillies. With two tough pitchers on the mound, bet365 has set the total low – at 8 – but scroll through these teams' recent scores and that number won't seem so tough to swallow.
As mentioned, Harper is in a minor slump, batting just .222 in his last 40 plate appearances, but he always is a threat to go deep. He has hit two home runs over that 10-game stretch. If Gausman hangs something or misses with his fastball, Harper seems like a decent bet (at +575) to go deep.
Other MLB games on Wednesday
| Home Team | | | Away Team | Time (ET) |
| --- | --- | --- | --- | --- |
| New York Mets | -125 | +105 | Pittsburgh Pirates | 1:10 PM |
| Minnesota Twins | -185 | +165 | Detroit Tigers | 1:10 PM |
| Colorado Rockies | +110 | -130 | Arizona Diamondbacks | 3:10 PM |
| San Francisco Giants | -115 | +105 | Tampa Bay Rays | 3:45 PM |
| Miami Marlins | +105 | -115 | Houston Astros | 6:40 PM |
| Cincinnati Reds | -170 | +150 | Cleveland Guardians | 6:40 PM |
| St. Louis Cardinals | -185 | +165 | Oakland Athletics | 6:45 PM |
| Washington Nationals | +135 | -155 | Boston Red Sox | 7:05 PM |
| Atlanta Braves | -210 | +175 | New York Yankees | 7:20 PM |
| Texas Rangers | -185 | +165 | Los Angeles Angels | 8:05 PM |
| Chicago Cubs | -165 | +145 | Chicago White Sox | 8:05 PM |
| Kansas City Royals | +175 | -210 | Seattle Mariners | 8:10 PM |
| San Diego Padres | -170 | +150 | Baltimore Orioles | 8:40 PM |
| Los Angeles Dodgers | -225 | +185 | Milwaukee Brewers | 10:10 PM |