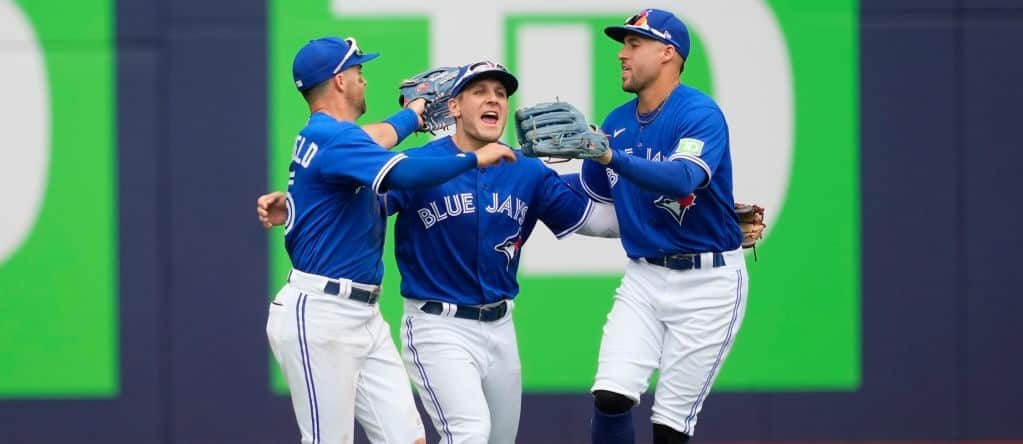 The Toronto Blue Jays could be part of the most exciting pennant race in baseball as the season reaches its climax, the AL Wild-Card chase. The Seattle Mariners trail Toronto by just two games for what might be the Jays' only ticket to playoff baseball considering Toronto is eight games behind the division-leading Baltimore Orioles.
But before they get back to their own league and resume that race, they have to contend with a couple of talented National League teams that have shown flashes of being World Series contenders, starting with the Philadelphia Phillies, led by slugging great Bryce Harper.
Bet on Phillies vs. Blue Jays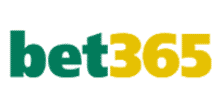 PHI -110
TOR -110
The Phillies have played better since the All-Star break and, while they have virtually no shot of catching the Atlanta Braves in the NL East, are in the top Wild-Card spot in the National League.
The timing is good for the Blue Jays to get back one of the better relievers in the American League. They likely will activate closer Jordan Romano from the injured list before Tuesday's game. Romano allowed two hits without walking anyone in a scoreless rehab outing and the Jays have signaled he might only need that one appearance before returning to the big club.
This game is a pick'em at bet365 and the total is set at eight runs.
Phillies vs. Blue Jays odds
All odds courtesy of

About the Phillies (65-54 SU, 52-67 ATS, 49-59-11 o/u)
The defending NL champs are beginning to turn it on, 8-5 since the start of August. They were held down by the Minnesota Twins over the weekend, but before that they had scored 60 runs over their previous eight games (7.5 per game).
On paper, they don't seem particularly intimidating. Their lineup ranks 10th in OPS (.745) and 16th in home runs (137), and their pitching staff ranks 10th in ERA. Their fielding, once again, is slightly below-average. But they tend to get hot around this time and the fact that Harper missed all of April due to injury could keep him fresh for the pennant race and playoffs.
They have their best swing-and-miss pitcher on the mound, Zack Wheeler, who ranks 15th in MLB with 155 strikeouts. While Wheeler hasn't quite matched the dominance of his first two full seasons in Philly, he has had a quality start in all five of his outings since the All-Star break.
About the Blue Jays (66-54 S/U, 57-63 ATS, 48-66-6 o/u)
The Blue Jays are doing just enough to stay in the thick of the AL playoff picture without actually making a move. They are 7-6 thus far in August after they went 9-7 in the 16 games after the All-Star break.
And, as usual, they've been gobbling up unders.
If there's one thing you can bank on with this team, it's that they tend to score less runs than bookmakers and the public expect of them. This last series vs. the Chicago Cubs epitomizes that tendency. The Blue Jays broke out for a big 11-4 sweep-averting win Sunday, but before that they'd managed just six runs in two games, losing both. In the previous four-game series against the Cleveland Guardians, they didn't manage to score more than three runs in any of the games.
Yusei Kikuchi to record over 17.5 outs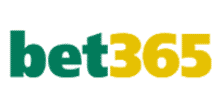 -125
Probable pitchers
Philadelphia: RHP Zack Wheeler (9-5, 3.74 ERA, 10.18 K/9, 1.11 WHIP)
Wheeler has really carved up the hitters in this Toronto lineup, with 21 strikeouts in just 80 at-bats vs. them. Most front offices consider head-to-head statistics a bit misleading due to small sample sizes, but that's a lot of whiffs. The only two Jays' hitters with much of a track record vs. Wheeler are Brandon Belt (.300, two home runs) and Paul DeJong (4-for-9 with a couple of home runs), but DeJong's recent struggles (batting .077 since being traded from St. Louis) might take him out of the lineup anyway. Wheeler's form is some of his best of the season, with a 2.45 ERA and 29 strikeouts in his last four starts.
Toronto: LHP Yusei Kikuchi (9-4, 3.53 ERA, 9.19 K/9, 1.23 WHIP)
Kikuchi has been stellar of late in key starts against the Los Angeles Dodgers, Orioles and Guardians, recording a 1.42 ERA, 1.12 WHIP and 4.25 K/BB ratio in those games. He doesn't have quite the strikeout oomph Wheeler has, but he figured out how to get whiffs last season (career-high 11.09 K/9) and has been piling them up lately as well. His fastball spin rate ranks in the 77th percentile and his whiff rate ranks in the 65th percentile. In other words, this could be another frustrating evening for hitters at Rogers Centre.
Weather
Rain is forecast to persist into the evening hours, likely prompting stadium operators to close the roof. If the rain departs the area early, temperatures are expected to be around 21C with light winds blowing off the lake at about 9 km/h.
Betting trends
Like the Jays, the Phillies pile up unders. The total runs scored in their games has come in under the total in 59 of the Phillies' 119 games (54.9%). The Jays rank first in unders hit with a 57.9%.
With go-for-broke hitters like Harper and Kyle Schwarber, the Phillies can tend to be a little strikeout-prone, which could play into Kikuchi's hands. Only six teams in MLB have more strikeouts than Philly's 1,085 so far this season.
Philadelphia is 18-7 straight-up in its last 25 road games.
Player prop trends
Despite a great day on Sunday, Daulton Varsho is batting just .183 with a .497 OPS since July 1, so it's easier to chalk up Sunday's breakout performance to facing a struggling pitcher (Jameson Taillon). He'll be in much deeper against Wheeler, who has given up just one hit to him in eight career at-bats.
Because of DeJong's numbers against Wheeler, it's worth exploring all of his overs, including to hit a home run (+1075). DeJong has struggled mightily the past three seasons, but his power has remained among his most stable asset (along with stellar glovework).
Only two Phillies batters have ever faced Kikuchi. That would be Nick Castellanos and Rodolfo Castro and neither one has a hit off Kikuchi. Typically, unfamiliarity is to the pitcher's benefit and Kikuchi relies on deception, so he could have a good night against a Phillies team that ranks 13th in the majors vs. lefties (.256). This could be a good spot for Kikuchi to get more than 17.5 outs (-125).
Phillies shortstop Trea Turner is riding a 10-game hitting streak into this one and he's slashing an incredible .481/.517/.741 over the last seven days. He's a steep -220 to get a hit and +110 to record over 1.5 total bases.
Wagers to consider
Matt Chapman was a late scratch from Sunday's game because of inflammation in his right middle finger. If he starts, it's worth considering his under markets in case of lingering pain, including hits. Odds for Chapman props are not yet available as oddsmakers wait for his injury status to be confirmed.
It was a huge homestand for Turner, who won over some Philly fans by emerging from a season-long funk to record a hit in all 10 games, going 17-for-39 with eight extra-base hits, including two home runs. That's too long a stretch of Turner being locked not to consider his overs and he devoured Jays pitching the last time he was in town, going 6-for-9 with two home runs. It's worth considering a lot of overs, including total bases.
And we would be remiss not to point out, once again, the stellar record both these teams have in coming under the run total (under 8 runs +100).
Other MLB games on Tuesday
| Home Team | | | Away Team | Time (ET) |
| --- | --- | --- | --- | --- |
| Miami Marlins | +105 | -125 | Houston Astros | 6:40 PM |
| Cincinnati Reds | -115 | -105 | Cleveland Guardians | 6:40 PM |
| Washington Nationals | +150 | -170 | Boston Red Sox | 7:05 PM |
| New York Mets | -135 | +115 | Pittsburgh Pirates | 7:10 PM |
| Atlanta Braves | -200 | +170 | New York Yankees | 7:20 PM |
| Minnesota Twins | -185 | +165 | Detroit Tigers | 7:40 PM |
| St. Louis Cardinals | -225 | +185 | Oakland Athletics | 7:45 PM |
| Texas Rangers | -170 | +150 | Los Angeles Angels | 8:05 PM |
| Chicago Cubs | -175 | +155 | Chicago White Sox | 8:05 PM |
| Kansas City Royals | +125 | -145 | Seattle Mariners | 8:10 PM |
| Colorado Rockies | +105 | -125 | Arizona Diamondbacks | 8:40 PM |
| San Diego Padres | -135 | +115 | Baltimore Orioles | 9:40 PM |
| San Francisco Giants | -135 | +115 | Tampa Bay Rays | 9:45 PM |
| Los Angeles Dodgers | -210 | +175 | Milwaukee Brewers | 10:10 PM |