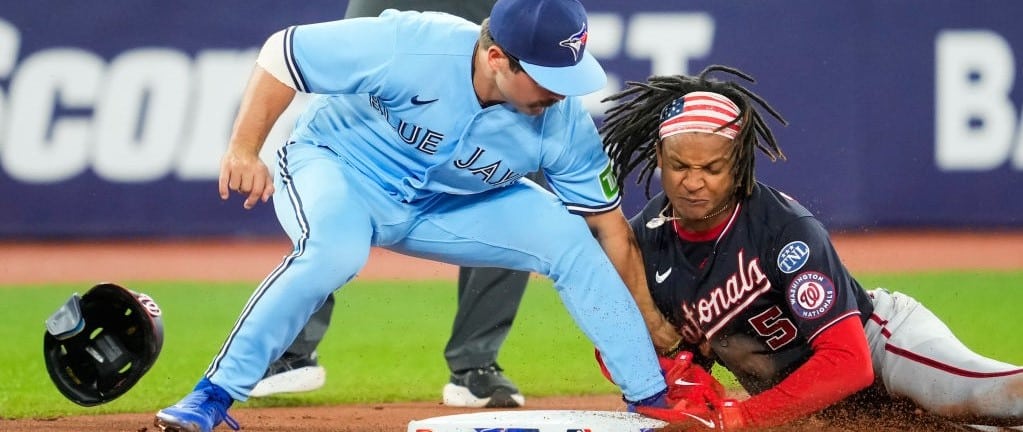 The Toronto Blue Jays got a much-needed win Monday night in the opener of their three-game series with the Washington Nationals. Kevin Gausman managed to pass the 200-strikeout mark in the Jays' 6-3 win, an impressive feat to pull off before the start of September.
Now, they enter Tuesday's game once again as prohibitive favourites (-200 at bet365) in another spot where they have to win to remain relevant in the playoff hunt. They still trail the Houston Astros by 2 ½ games for the American League's last wild-card berth and the Jays only have 30 games remaining.
Bet on Nationals vs. Blue Jays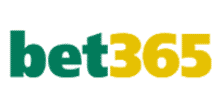 WSH +170
TOR -200
Washington came into this series playing its best baseball of 2023, having gone 11-4 against reasonably strong competition, but proved overmatched by Gausman, who had to work hard to pick up seven strikeouts in just five innings.
The Jays have provided precious little run support in most of Gausman's starts, leading to his deceptive 10-8 record, but a four-run second inning against Josiah Gray set them up nicely in this one.
Now, they face a talented, sometimes-wild young left-handed pitcher in MacKenzie Gore hoping to gain a little more ground in a race they're slowly losing. According to FanGraphs projections, the Jays have a 49.3% chance of reaching the postseason based on their remaining schedule and those of the teams they're chasing.
Nationals vs. Blue Jays odds
All odds courtesy of

About the Nationals (61-71 SU, 73-58 ATS, 62-65-6 o/u)
This is a young team playing with confidence for the first time all season and you could see that Monday night when they continued to chip away after falling behind 4-1 and then 5-1. The Nats' scrappy lineup drove up Gausman's pitch count even if they couldn't do any real damage off him. Shortstop CJ Abrams is beginning to show everyone what all the hype was about when he was taken with the sixth overall pick four years ago. He occasionally hits the ball with tremendous force, with his max exit velocity ranking in the 81st percentile, and his sprint speed ranks in the 83rd.
About the Blue Jays (72-60 SU, 62-70 ATS, 54-72-6 o/u)
The Jays didn't do as much as some teams around the trade deadline and one of the guys they acquired, Paul DeJong, has already been shipped out of town after struggling badly. But another player the Jays picked up from St. Louis has provided a major lift: reliever Génesis Cabrera. The lefty has given the Jays 18 scoreless relief appearances since arriving, a remarkable span of 17 1/3 innings in which he has struck out 12 batters and walked just two.
The Jays are playing short-handed after putting Matt Chapman on the 10-day injured list Monday with a jammed middle finger on his right hand. It sounds like Chapman shouldn't be out long and perhaps the Jays can get some production from his temporary roster replacement, Ernie Clement, who was tearing it up at Triple-A with a .927 OPS and .339 batting average.
CJ Abrams over 0.5 stolen bases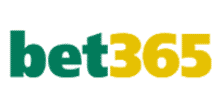 +310
Probable pitchers
Washington: LHP MacKenzie Gore (6-10, 4.38 ERA, 10.24 K/9, 1.37 WHIP)
Only six pitchers in MLB have a higher walk rate than Gore, but only 11 have a higher strikeout rate. In other words, Gore is the furthest thing from a contact pitcher, so the Jays would do best to remain patient in order to drive up Gore's pitch count and hope to get him out of the game early. That typically hasn't been a problem for teams as Gore is averaging barely five innings per start. These won't necessarily be comfortable at-bats for the Jays as Gore's fastball is among the most electric in the game, with his velocity registering in the 73rd percentile and his extension – which tends to make that velocity play up – in the 94th percentile. Gore is aggressive with the heater, throwing it nearly 60% of the time, but likes to throw his curveball when he gets to favourable counts.
Toronto: RHP José Berríos (9-9, 3.55 ERA, 8.52 K/9, 1.22 WHIP)
While he also enjoys above-average velocity, Berríos typically allows far more contact than does MacKenzie. The key for the Jays' right-hander is what kind of contact is it? He relies on late movement to get pitches just off the hitter's barrel, but it can be a dangerous game. Berríos tends to be a fly ball pitcher, with only 22 MLB pitchers allowing a higher fly ball percentage than his 37.6. He has been redeemed by a relatively forgiving 11.4% flyball-to-home-run ratio. The Dodgers' Lance Lynn, by contrast, has seen nearly 20% of the flyballs he has allowed leave the stadium. Some of that is just bad luck, some of it is a matter of making fractionally better pitches. The Jays need Berríos to be on his game and, lucky for him, Washington has one of the least-powerful lineups in the majors.
Weather
It should be another clear, pleasant evening by the shore, with first-pitch temperatures forecast to be about 21C and a gentle breeze blowing out to left field at about 8 km/h.
Betting trends
Rogers Centre hasn't played quite as hitter-friendly as in past seasons, but that probably has a lot to do with the Jays' disappointing offence. As usual, it all adds up to the Jays continuing to hit unders, something they didn't do for one of the few times Monday night. It's worth thinking about yet again though the number is set at a low 8.5. Toronto's games have gone under in 39 of the club's 63 home games.
The Nats are scrappy, as we've said, and even when they lose, they haven't been getting blown out much. It's worth thinking about taking them on the runline as they are 4-1 in their last five gamest against the spread.
The Jays' odds imply they have a 67.3% chance of winning, which is roughly in line with their 60% hit rate when they have been favoured by at least -200.
Player prop trends
Joey Meneses is a more dangerous hitter than his 11 home runs would suggest. He rarely strikes out and his hard-hit rate ranks in the 59th percentile. Meneses' problem is he has seen his fly ball rate dip as his groundball rate has gone up, not the trend a power hitter is looking for. He could be worth a look at a whopping +925 to go homer as he has been swinging the bat well and given Berríos's fly-ball tendencies.
Abrams has been gaining confidence on the bases all season long and now he is a problem for other teams. He has stolen 16 of his 37 bases in his last 27 games, including three Monday night. If he gets on base, he's looking to go and he has been doing both lately, making his +310 odds to swipe a bag awfully tempting.
Oddly, George Springer has not seen left-handers well this season. In fact, he has rare reverse splits, with a .412 slugging percentage off righties and just a .385 mark vs. lefties. Given the quality of Gore's stuff, this seems like a spot to consider under 1.5 total bases for Springer (at -155).
Wagers to consider
The Meneses play seems worthwhile given the long odds, as does the Abrams wager given his recent aggressiveness on the bases.
If you've ever been to this space before (or watched the Jays all season), you'll probably know the next line: always consider the under, especially at Rogers Centre this season.
Other MLB games on Tuesday
| Home Team | | | Away Team | Time (ET) |
| --- | --- | --- | --- | --- |
| Philadelphia Phillies | -165 | +145 | Los Angeles Angels | 6:40 PM |
| Miami Marlins | -115 | -105 | Tampa Bay Rays | 6:40 PM |
| Detroit Tigers | -120 | +100 | New York Yankees | 6:40 PM |
| Baltimore Orioles | -230 | +190 | Chicago White Sox | 7:05 PM |
| Boston Red Sox | -125 | +105 | Houston Astros | 7:10 PM |
| New York Mets | +110 | -130 | Texas Rangers | 7:10 PM |
| Minnesota Twins | -175 | +155 | Cleveland Guardians | 7:40 PM |
| St. Louis Cardinals | +130 | -150 | San Diego Padres | 7:45 PM |
| Chicago Cubs | -130 | +110 | Milwaukee Brewers | 8:05 PM |
| Kansas City Royals | -150 | +130 | Pittsburgh Pirates | 8:10 PM |
| Colorado Rockies | +215 | -260 | Atlanta Braves | 8:40 PM |
| Seattle Mariners | -310 | +250 | Oakland Athletics | 9:40 PM |
| San Francisco Giants | -160 | +140 | Cincinnati Reds | 9:45 PM |
| Los Angeles Dodgers | -200 | +170 | Arizona Diamondbacks | 10:10 PM |