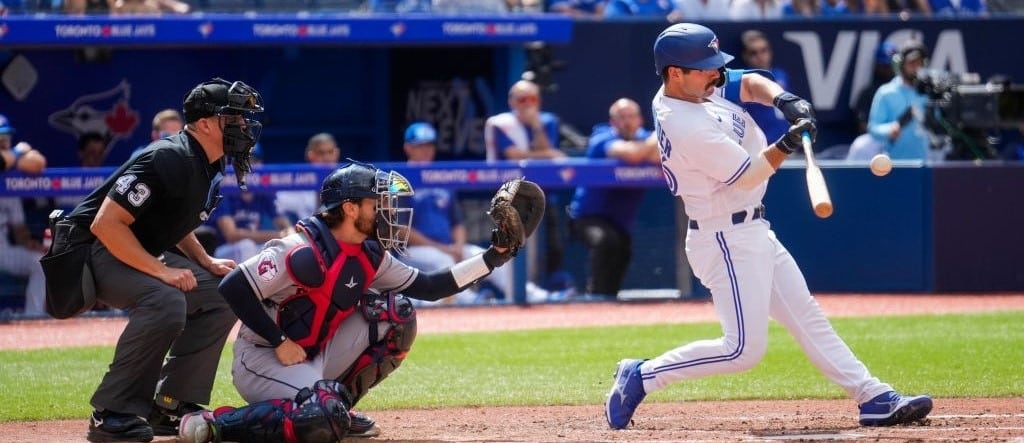 If the Toronto Blue Jays don't dig deep, they could slip quickly into irrelevance in an American League playoff chase that isn't showing signs of waiting for them to catch up.
After losing two of three to Cleveland over the weekend, the Jays' division hopes are all but extinguished. They're +8000 to win the AL East at bet365, a chasm of 10 ½ games separating them from first-place Baltimore (-325). They now also lag the final wild card team, the Houston Astros, by 2 1/2 games in that race.
Bet on Nationals vs. Blue Jays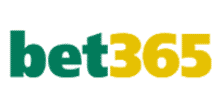 WSH +205
TOR -245
It's still there for them to grasp if they can start playing better, in part because the three AL West teams in the hunt will be beating up on each other some in these last five weeks. FanGraphs, for example, still grants them a respectable 48.3% chance of snatching a wild card spot.
But Sunday's 10-7 loss to Cleveland also brought other bad news. Star shortstop Bo Bichette left the game with right quad tightness, an injury that's uncomfortably close to the balky knee that caused him to miss most of August. And slick-fielding third baseman Matt Chapman left the game with right middle finger inflammation and was scheduled for an MRI.
The Jays are massive favourites (-245) Monday night playing behind ace Kevin Gausman against a fourth-place Washington Nationals team, but this series might not be as easy as it first appears. Washington is playing far better of late, having won 11 of its past 15 games, most of those against contenders.
Nationals vs. Blue Jays odds
All odds courtesy of

About the Nationals (61-70 SU, 73-57 ATS, 61-65-6 o/u)
At first blush, playing a team with the No. 27-ranked pitching staff (4.86 ERA) and the No. 19-ranked scoring offence isn't a particularly intimidating task. But this young Washington team is finding ways to win behind some promising players such as power-hitting outfielder Lane Thomas (.806 OPS), speedy shortstop CJ Abrams (34 stolen bases), and slugger Joey Meneses (73 RBIs), who is slowly warming up after a brutal first half. It took a Jorge Soler home run Sunday to avert the three-game sweep at the hands of Washington that might have all but knocked Miami out of the race. The Nats are going to come into this series confident, a sentiment the Jays would be wise to snuff out early.
About the Blue Jays (71-60 SU, 61-70 ATS, 53-72-6 o/u)
The Blue Jays aren't so much crumbling as failing to fire. They've won just one series since their big three-game sweep in Boston Aug. 4-6. The culprit, for the most part, is numbingly familiar to anyone who has watched this team underperform all season: a lack of offence. But over the weekend, the pitching disappointed, as Cleveland managed 23 runs in three games. Monday could provide key injury news after some diagnostic tests come back. Chapman has been dealing with finger pain since he injured it lifting weights about two weeks ago. The Jays called Bichette's removal "precautionary," but any significant setback to the team's best player, who has chronic right patellar tendinitis, would be potentially fatal to the Jays' World Series hopes.
Davis Schneider over 0.5 home runs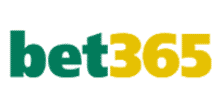 +650
Probable pitchers
Washington: RHP Josiah Gray (7-10, 3.85 ERA, 7.83 K/9, 1.44 WHIP)
Gray has turned into a solid innings eater, but he's the kind of pitcher the Jays should be able to score some runs against when their offence is right. It has rarely been right this season. Gray's K/9 is down from 9.68 two seasons ago to under 8.00 this season and his walk rate has gradually ticked up in roughly equal measure. That's a far-from-ideal situation for a pitcher. He'll have the advantage of unfamiliarity as he has faced Toronto just once in his career and had decent success, going six innings and giving up two runs on five hits. He can still get some swings and misses, as his whiff rate is in the 54th percentile, but he relies on soft contact. He ranks in the 78th percentile for average exit velocity. Lately, he has struggled, with 22 hits and 10 walks allowed and just 13 strikeouts in his past three starts.
Toronto: RHP Kevin Gausman (9-8, 3.23 ERA, 11.67 K/9, 1.16 WHIP)
The Jays' right-hander may be fading a bit as a Cy Young candidate after a couple of laborious starts against the Phillies and Orioles, but he's still got a legitimate shot at it. He's now seventh in the AL in ERA (though one of the guys above him, Shohei Ohtani won't pitch again this season due to an elbow injury) and he leads the league with 195 strikeouts. This start is a big one for Gausman to get his candidacy back on track, not to mention his team. Gausman's "struggles" of late are somewhat luck- and timing-related, it would appear, as in his last three starts he still has struck out 18 batters against just four walks while giving up just 16 total hits.
Weather
It should be another lovely evening at Rogers Centre, with clear skies and first-pitch temperatures of about 19C, with winds blowing out to left field at about 9 km/h.
Betting trends
Toronto has been hitting unders all year. Only the Mets and Guardians have a higher percentage of their games coming in under the total. Washington doesn't have a great lineup, but the sportsbooks are aware of that and the Nats are roughly break even on over-unders, at 61-65-5.
The Jays have held up well as heavy favourites this season, going 5-1 when favored by -245 or more on the moneyline. Those odds translate into a 71.3% chance of winning for Toronto, however, which might be a bit of a stretch given the teams' recent play.
Player prop trends
Gausman's strikeout total (6.5) is set low in this one considering he leads the league in K's and has eclipsed that number in 16 of his 25 starts this year. But Washington is a put-it-in-play offence (only Cleveland has struck out fewer times this season) and Gausman has eclipsed that total just once in his four August starts (the last one).
Gray has been far better on the road than at home. In his last 15 road starts, he has a 2.73 ERA and 76 strikeouts. That's something to consider in this one, particularly since he might face a diminished Toronto lineup without Bichette and Chapman. It's worth considering taking over-16.5 outs (at -120).
Davis Schneider has been the good news provider in recent games for the Jays, as he has hit five home runs in just 11 career games. Given that hot stretch, +650 seems like a decent price on him hitting one Monday.
Vladimir Guerrero Jr is riding an eight-game hitting streak into play and has a total of 11 hits during that span. He's +210 to record over 1.5 hits on Monday, but he's 0-for-3 in his career against Gray.
Wagers to consider
Given Gray's recent struggles and the Nationals' propensity to put the ball in play, the total number of hits in the game (16.5) seems a bit low. Consider taking the over at -140 as the potential absences of Chapman and Bichette also could appreciably dent the Blue Jays' infield defence behind Gausman.
Washington has the second-worst bullpen in the majors after Oakland and the Jays have seen plenty of late scoring in their recent games, which opens up a potential opportunity. At bet365, you can get +155 odds that the majority of the scoring will come beyond the fifth inning, a reasonable assumption with Gausman on the mound.
Other MLB games on Monday
| Home Team | | | Away Team | Time (ET) |
| --- | --- | --- | --- | --- |
| Philadelphia Phillies | -150 | +130 | Los Angeles Angels | 6:40 PM |
| Detroit Tigers | -110 | -110 | New York Yankees | 6:40 PM |
| Baltimore Orioles | -245 | +205 | Chicago White Sox | 7:05 PM |
| Boston Red Sox | -115 | -105 | Houston Astros | 7:10 PM |
| New York Mets | +130 | -150 | Texas Rangers | 7:10 PM |
| Minnesota Twins | -160 | +140 | Cleveland Guardians | 7:40 PM |
| St. Louis Cardinals | +167 | -192 | San Diego Padres | 7:45 PM |
| Chicago Cubs | -125 | +105 | Milwaukee Brewers | 8:05 PM |
| Kansas City Royals | -110 | -110 | Pittsburgh Pirates | 8:10 PM |
| Colorado Rockies | +200 | -240 | Atlanta Braves | 8:40 PM |
| Seattle Mariners | -270 | +220 | Oakland Athletics | 9:40 PM |
| San Francisco Giants | -115 | -105 | Cincinnati Reds | 9:45 PM |
| Los Angeles Dodgers | -145 | +125 | Arizona Diamondbacks | 10:10 PM |