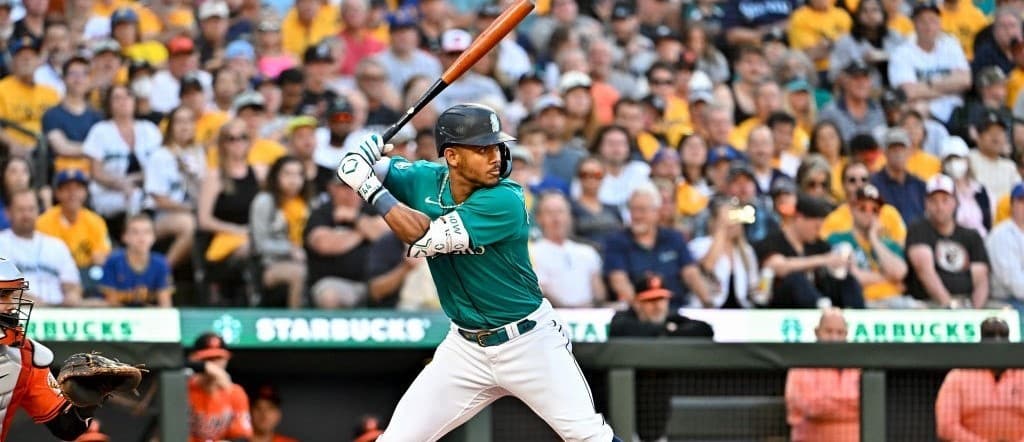 The Toronto Blue Jays are off on Monday in advance of their key three-game series at Baltimore, but they'll be keeping close tabs on the Seattle Mariners, who lead them by half-a-game for the American League's final wild-card spot.
The AL pennant races don't have as many teams vying for spots as the NL's, but the competition for that final playoff berth could get heated as Seattle, Toronto and Boston (three games back) duke it out in the remaining six weeks of the season. The Blue Jays have three games left against Boston, but have already completed their season series with Seattle (splitting the six games).
Bet on Mariners vs. White Sox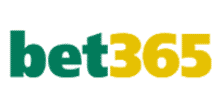 SEA -185
CHW +165
Of the three teams, Boston has the toughest schedule, with its remaining opponents collectively posting a .541 winning percentage, followed by Toronto (.486) and Seattle (.478), which has the fifth-easiest schedule remaining in MLB.
The bookmakers have taken note of Seattle's move. At bet365, they have dropped to the No. 7 choice to win the World Series at +1500. The Blue Jays are the next choice at +1800 while Boston is still listed at +6600.
The Mariners are rather prohibitive road favourites in this one against the Chicago White Sox behind Luis Castillo, listed at -185 at bet365 with the -1.5 runline still listing them at -120.
Mariners vs. White Sox odds
All odds courtesy of

About the Mariners (69-55 S/U, 63-61 ATS, 62-59-3 o/u)
Seattle had long been viewed as one of the league's most underachieving teams this season, but it just might be in the midst of its big move. The Mariners have gone 19-5 in their last 24 games with sweeps of the Angels, Padres, and Astros during their hot streak. Their best player, Julio Rodriguez, is showing signs of carrying them to the playoffs all by himself. Rodriguez is 18 for his last 27 at-bats with two home runs and five stolen bases, one of the hottest hitting stretches in major league history. The Mariners also have won eight of 10 games vs. second-place Houston, which gives them a key tiebreaker advantage over the Astros for playoff purposes.
About the White Sox (49-75 S/U, 61-63 ATS, 56-62-6 o/u)
The White Sox are a hot mess once again and, according to USA Today, they've begun conducting internal interviews to determine whether they need to make dramatic changes to the front office or coaching staff over the winter. General manager Rick Hahn has one year left on his contract while manager Pedro Grifol has two years remaining. The White Sox aren't particularly good at anything. They rank 28th in the majors with a .679 OPS and 25th with a 4.72 ERA. They're also a lousy-fielding team judging by their 25th ranking in Outs Above Average (-9).
Six outs away from being swept out of Colorado while scoring just nine runs in 25 innings at the most hitter-friendly ballpark in baseball, they rallied for seven runs in the eighth inning to avert the sweep on Sunday.
Julio Rodriguez over 1.5 total bases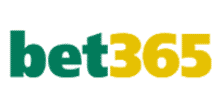 +100
Probable pitchers
Seattle: RHP Luis Castillo (9-7, 3.23 ERA, 9.94 K/9, 1.05 WHIP)
On the fringes of the American League Cy Young discussion, Castillo ranks 11th in MLB in ERA (3.23), fourth in WHIP (1.05) and 10th in strikeouts (166). He has been bitten a bit by long balls lately, having allowed eight home runs in his last seven starts, over which he has a 4.19 ERA. With his devastating changeup, he is almost as tough against left-handed hitters (.728 OPS) as he is vs. right-handers (.598 OPS). Few White Sox hitters have seen a lot of Castillo, which could also aid his cause. In fact, only catcher Yasmani Grandal has more than six career at-bats against him. Grandal has hit .385 with a couple of home runs off Castillo for his career.
Chicago: RHP Touki Toussaint (1-5, 4.47 ERA, 9.12 K/9, 1.45 WHIP)
A former Diamondbacks and Braves top prospect, Toussaint has taken a circuitous route back to the major leagues. First, the pitching-needy Angels purchased his contract from Atlanta in July of 2022, then released him the following November. He signed with Cleveland in January before the White Sox claimed him off waivers in June. His stuff can be tricky for hitters, but his erratic command usually spells trouble for him. Watching Toussaint pitch can be a wild ride. Just in his last three starts, he has produced 22 strikeouts and 14 walks, not to mention four home runs.
Weather
It should be a pleasant evening for baseball on the South Side, with forecasters calling for temperatures of about 22C and brisk winds of about 15 km/h blowing out to right field.
Betting trends
Plenty of things point to the teams going over the 8.5-run total in this one. Seattle has hit the over in six of its last seven games overall while the number has gone over in Castillo's last three starts, including his last start against the White Sox.
Seattle has held serve well as a big favourite, going 13-6 (68.4%) when favoured by -185 or more.
The White Sox have played appropriately as big underdogs, going 3-9 when listed as 'dogs of +158 or longer.
Player prop trends
Castillo has averaged exactly six innings per start this season, which explains why bet365 placed the over-under at 18.5 for number of outs (at even money). He'll be facing a below-average offence that he has handled well in the past, including 14 strikeouts in 12 1/3 innings.
An even more-tempting play is Toussaint under 15.5 outs. In his eight starts this season, he has reached that number just twice.
Rodriguez is so hot, the sportsbooks are rare new lines for him. He is the only player listed with a hits line of 1.5 in this one at bet365. If you wager on Rodriguez to pick up yet another multi-hit game, you'll get odds of +205, so it might be worth a whirl.
Wagers to consider
Given Toussaint's wild recent performances, the Mariners' red-hot hitting and the fact that Castillo doesn't appear to be at his most locked-in, the over-8.5 runs is a difficult proposition to pass up.
Most hitters love hitting at Guaranteed Rate Field, but not Teoscar Hernandez, who is batting .171 there with just a .645 OPS. Consider taking any of Hernandez's unders given his struggles at one of the more hitter-friendly stadiums in baseball.
If you can imagine a scenario where Toussaint maintains good enough command to get his team into the latter innings, it's also worth throwing some money on him to go over 5.5 strikeouts (at -115). As we said, Toussaint's stuff is difficult to hit. It's usually a matter of whether he can throw enough strikes to stay in the game.
Other MLB games on Monday
| Home Team | | | Away Team | Time (ET) |
| --- | --- | --- | --- | --- |
| Chicago Cubs | -125 | +105 | Detroit Tigers | 6:40 PM |
| Philadelphia Phillies | -150 | +130 | San Francisco Giants | 6:40 PM |
| Pittsburgh Pirates | +105 | -125 | St. Louis Cardinals | 7:05 PM |
| Atlanta Braves | -225 | +185 | New York Mets | 7:20 PM |
| Houston Astros | -130 | +110 | Boston Red Sox | 8:10 PM |
| Los Angeles Angels | -135 | +115 | Cincinnati Reds | 9:38 PM |
| Oakland Athletics | -130 | +110 | Kansas City Royals | 9:40 PM |
| Arizona Diamondbacks | +135 | -155 | Texas Rangers | 9:40 PM |
| San Diego Padres | -200 | +170 | Miami Marlins | 9:40 PM |