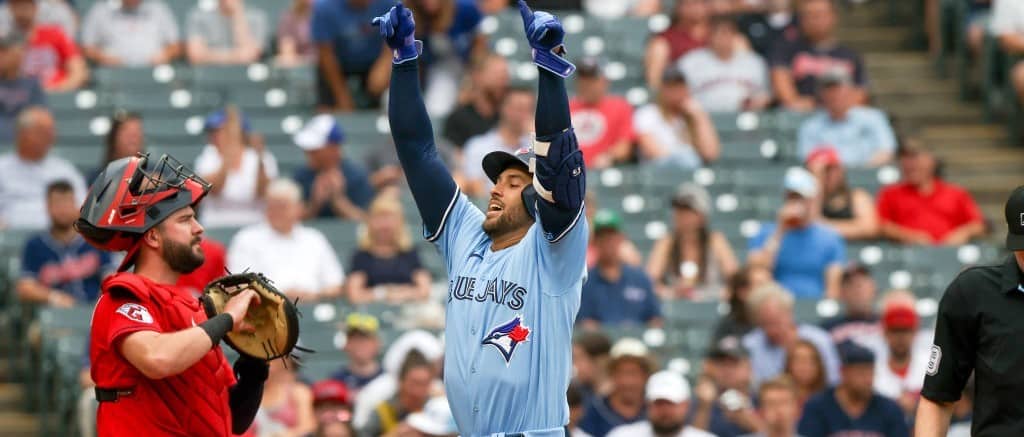 If the Toronto Blue Jays don't get into the playoffs, they'll have their performance in their own division to blame, specifically against the top team in it.
The Orioles continued their dominance over the Jays with a 5-3 with at Camden Yards Thursday that gave them 10 wins in the 13 games the teams played. They won't meet again in 2023 unless it's in the post-season and Toronto is far from guaranteed a seat at that table now. The Jays are 9 ½ games back in the division and now trail the Mariners and Astros by a game-and-a-half for the league's final wild card berth.
Bet on Guardians vs. Blue Jays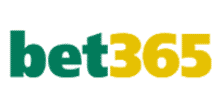 CLE +135
TOR -155
José Berríos entered the game with a 10-0 record against Baltimore in 13 starts, but his night unraveled with one tough Cedric Mullins at-bat in the fifth inning. Mullins got to three balls and two strikes before fouling off four straight tough pitches to get to the pitch he wanted. It was a fastball right down the middle and he hit it over the right-field wall to give Baltimore a 4-2 lead.
More disturbing for the Jays was another frustrating night on offence. Facing the dregs of Baltimore's rotation, the Jays lost two of the three games. One night after getting blanked for six innings by Dean Kremer, they couldn't do enough damage to win off Kyle Gibson and his array of off-speed pitches.
Now the favoured Jays (-155 at bet365) face a team that has an even tougher time scoring runs, but has a good young pitching staff, the Guardians.
Guardians vs. Blue Jays odds
All odds courtesy of

About the Guardians (60-68 SU, 64-63 ATS, 50-72-5 o/u)
Cleveland has managed to score 512 runs in its 68 games this season, an average of four per game. The Braves, by contrast, have scored 729 runs in their 126 games, an average of 5.79 runs per game. That means there is a spread of nearly two runs per game between MLB's worst-hitting team and its best. That's remarkable.
The Guardians were hoping to make up for a lack of power by running the bases boldly, taking advantage of bigger bases and limits on throwovers to push the game back toward a more 1980s and 90s style. It hasn't worked out.
The beneficiary of Cleveland's poor hitting has been bettors who have consistently ridden the under. Cleveland is the only team in MLB that has hammered the under more relentlessly than the Jays. Think there could be a trend developing in this one?
About the Blue Jays (70-58 SU, 60-68 ATS, 50-71-7 o/u)
Gibson came into the game with a 4.97 ERA, but his peripheral numbers suggested he was lucky to have fared that well. He was giving up a lot of hard contact and getting away with it. But even against Gibson, one of the softer-throwing right-handers in the league, the Jays managed six hits all night and went 0-for-2 with runners in scoring position. This is a team in a dreadful, season-long slump.
Despite trailing in the wild-card race, the Jays still have a robust chance of reaching the post-season, 59.4%, according to FanGraphs. One of the reasons they're in better shape than it might appear is that three of the teams they're chasing all play in the same division. They'll beat up on each other, giving the Jays an opportunity to sneak in. The Mariners, for example, have three games left against Houston and seven left against Texas, which now only leads them by a single game atop the AL West.
Total: Under 8.5 runs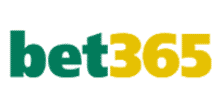 -115
Probable pitchers
Cleveland: RHP Tanner Bibee (9-3, 3.01 ERA, 8.87 K/9, 1.21 WHIP)
The Guardians just crank out quality young pitchers these days and this Rookie of the Year contender is one of their more impressive development stories. Bibee, 24, isn't particularly intimidating in terms of velocity, but he has enough swing-miss stuff, especially his curveball, to get key strikeouts while generally relying on poor contact for his outs. Bibee is the kind of pitcher who doesn't get enough love in the baseball analytics world because he doesn't have flashy strikeout numbers, but he has a chance to be a mainstay on a good young staff for a while. The Jays have only faced him once and it didn't go well for them. They put up a lowly .496 OPS in that Aug. 8 loss.
Toronto: RHP Chris Bassitt (12-6, 3.92 ERA, 8.49 K/9, 1.21 WHIP)
Bassitt's velocity is no longer what it was, but he can do a lot of things to disrupt hitters' timing. According to Baseball Savant, he has thrown eight distinct pitches in games this season, reflecting a remarkably deep arsenal. He, too, has an excellent curveball. He hasn't faced Cleveland since 2021, but has generally fared well against them (1-2 with a 3.30 ERA for his career).
These are two really smart pitchers who could combine to make for a quick, low-scoring game. That's not exactly going out on a limb considering most of the games these two punchless teams play are fast and low-scoring.
Weather
The roof should be open under cloudy skies and pleasant temperatures of about 20C, with a light wind blowing out to right field at about 8 km/h.
Betting trends
The sportsbooks have overestimated both of these offences all year judging by the over-under results, but this one seems about right at 8.5 (at bet365). Even so, there is slight lean toward the under (-115), indicating the book might consider lowering it to eight. Hard to see why bettors wouldn't continue to hammer the under on these two teams until they're finally proven wrong.
The Jays tend to be even more reliable at hitting unders at home. In their last 59 games at Rogers Centre, 38 (64.4%) have gone under the total.
And the Guardians have been even more inept offensively lately. Their games have come in under the total in 44 of their last 65 games. That's a whopping 67.7% rate of scoring less than sportsbooks and the public think they might.
Player prop trends
Bassitt's out total (18.5) is set a bit high, probably because of Cleveland's inept offence, but if the Guardians can muster even decent at-bats for one night, this could be a bit of a miscalculation by the sportsbooks. He'll have to get an out in the seventh inning for bettors to cash over tickets on this one and he's done that in just nine of his 26 starts and just one of his last 13.
Bibee has been particularly strong in his last 11 starts, going 7-1 with a 2.34 ERA, and given Toronto's offensive struggles, his out total (17.5) seems a bit low, but bear in mind you'll have to lay -135 odds to get it.
The Jays promoted one of their top prospects, Gabriel Arias, because of his ability to play shortstop, but they're hopeful he also has offensive upside. Arias has started showing that of late, going 4-for-8 in an otherwise gloomy day as the Guardians got swept by the powerful Dodgers on Thursday. One good day doesn't make a great hitter, however, and the play here might be to take under 0.5 hits on Arias at +165. That's good value on a guy with a .209 batting average.
Wagers to consider
The easiest takeaway from all of this would be to simply bet the under in all three games. Last time these teams met, the scores were 3-1, 1-0, 1-0, and 4-3. If all signs point down, it's probably best to follow them.
Bassitt's velocity has been steadily declining and even a bad-hitting Guardians team should be able to generate enough offensive activity to chase him from the game short of the seventh inning. Early in the season, he was pitching deep into games, but the trend has been earlier hooks lately and manager John Schneider is aware of his team's playoff position and probably wouldn't hesitate to go to the bullpen early if need be. Signs point to under-18.5 outs.
Though the Guardians lack power, they do tend to put the ball in play. Their team batting average (.249) is middle-of-the-pack and their strikeout total (897) is lowest in the league. Those numbers shine a positive light on over 6.5 hits allowed by Bassitt (+130) and under 4.5 strikeouts (-130).
Other MLB games on Friday
| Home Team | | | Away Team | Time (ET) |
| --- | --- | --- | --- | --- |
| Miami Marlins | -210 | +170 | Washington Nationals | 6:40 PM |
| Detroit Tigers | +150 | -170 | Houston Astros | 6:40 PM |
| Tampa Bay Rays | -130 | +110 | New York Yankees | 6:40 PM |
| Baltimore Orioles | -192 | +167 | Colorado Rockies | 7:05 PM |
| Pittsburgh Pirates | -105 | -115 | Chicago Cubs | 7:05 PM |
| Philadelphia Phillies | -145 | +125 | St. Louis Cardinals | 7:05 PM |
| New York Mets | OTB | OTB | Los Angeles Angels | 7:10 PM |
| Chicago White Sox | -192 | +167 | Oakland Athletics | 7:10 PM |
| Boston Red Sox | +105 | -125 | Los Angeles Dodgers | 7:10 PM |
| Minnesota Twins | -115 | -105 | Texas Rangers | 8:10 PM |
| Milwaukee Brewers | -120 | +100 | San Diego Padres | 8:10 PM |
| Arizona Diamondbacks | -160 | +140 | Cincinnati Reds | 9:40 PM |
| Seattle Mariners | -192 | +167 | Kansas City Royals | 10:10 PM |
| San Francisco Giants | +135 | -155 | Atlanta Braves | 10:15 PM |