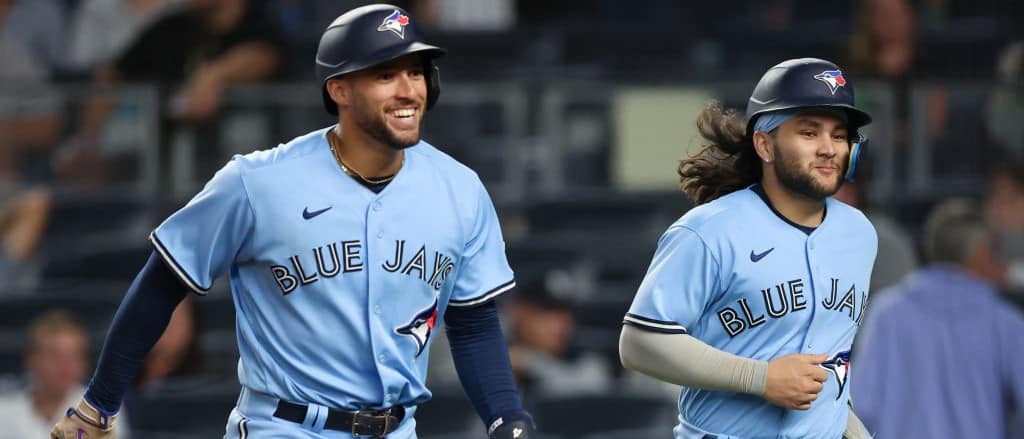 The Toronto Blue Jays are beginning to take on the look of a dangerous team come October, at least if Wednesday's performance is any indication.
Kevin Gausman pitched like the ace the Jays acquired him to be, striking out 10 over six scoreless innings, and the offence outlasted an ace-like performance from the Yankees' Michael King to exploit shaky New York relief pitching for a 6-1 victory in The Bronx. New York relievers walked six batters in the eighth and ninth innings and Bo Bichette and Spencer Horwitz came up with key RBI hits to put it away.
Bet on Blue Jays vs. Yankees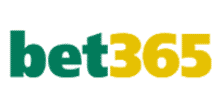 NYY -135
TOR +115
The win did little to cement the Jays' playoff standing since all three AL West contenders won as well, but every day that passes this time of year without a change in the standings benefits the team in playoff position. The Jays remain a game up on Texas and Seattle for a playoff berth with only 10 games left in their season.
Sweeping the Yankees at any time of year is cause for celebration in Toronto and the Jays can accomplish that with a win Thursday night at Yankee Stadium behind José Berríos, but it won't be easy. The underdog Jays (+115) will have to contend with the best pitcher in the American League, Gerrit Cole.
Blue Jays vs. Yankees odds
All odds courtesy of

About the Blue Jays (85-67 SU, 71-81 ATS, 63-81-8 o/u)
The Jays are in a rather extreme pattern. After being swept over four games by the Rangers, they swept the Red Sox in three. Now, they have a chance to make it three sweeps in a row if they can win their sixth straight game at Yankee Stadium.
The Jays' front office deserves credit for assembling the best pitching staff in the major leagues and Gausman has set the tone all season long. He allowed just three hits and relievers Chad Green, Jordan Hicks and Erik Swanson made it hold up.
It's important to note that the Jays had losing records against the Red Sox and Yankees going into these series, so the turnaround came at a crucial time. Next, they'll have to reverse their fortunes against a far better team than either of those erstwhile juggernauts, the Rays, since they play them in six of their last 10 games. The Jays are 3-4 vs. Tampa Bay.
The Jays' biggest concern at the moment is the health of Vladimir Guerrero Jr., who was scratched 40 minutes before Wednesday's first pitch with right knee discomfort and underwent an MRI, the results of which the Jays may share on Thursday.
About the Yankees (76-76 SU, 72-80 ATS, 67-80-5 o/u)
The Yankees entered this series with their playoff hopes hanging by a thread. Now, as denizens of the five boroughs might say, "fuhgedabout it." A combination of three Yankees losses or wins by either the Mariners or Rangers and the Yankees will be sitting home in the post-season for the first time in seven years.
Allowing King and Clarke Schmidt to compete for rotation spots figured to cost the bullpen and Wednesday it did. Tommy Kahnle was a mess in the eighth inning, walking four of the six batters he faced with most of those balls sailing feet from catcher Austin Wells' target. It takes a lot to walk four batters with baseball's most pitcher-friendly umpire, Lance Barrett, behind the plate, but Kahnle accomplished it nonetheless.
The Yankees' biggest concern long-term is the performance this season of slugger Giancarlo Stanton, who has batted .188 with a .694 OPS. Unless Stanton bounces back in a big way, the Yankees are holding one of the most toxic contracts in baseball, with four years and $128 million left on Stanton's deal (though the Marlins are on the hook for $20 million of that).
Giancarlo Stanton under 0.5 hits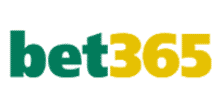 +130
Probable pitchers
Toronto: RHP José Berríos (11-10, 3.49 ERA, 8.49 K/9, 1.18 WHIP)
The grumbling over the seven-year, $131 million contract extension Berríos signed going into the 2022 season has subsided this year. That's because he has become one of the more reliable starting pitchers in the American League. And, of late, he's pitching some of his best baseball. In three September starts, Berríos is 2-0 with a 1.80 ERA, 22 strikeouts and just three walks. His fastball and breaking ball both have been above the 80th percentile in MLB, giving him plenty of weapons – along with a changeup – to throw at opposing hitters. Most of the Yankees hitters have had a hard time with Berríos over the years, but a couple of exceptions are Oswaldo Cabrera (5-for-9) and Aaron Judge (.364, two home runs).
New York: RHP Gerrit Cole (13-4, 2.81 ERA, 9.75 K/9, 1.05 WHIP)
The man leads the American League in ERA and innings pitched (192) and he is second in strikeouts (208), WHIP and batting average against (.217). In other words, it would be a massive surprise if anyone else won the Cy Young award at this point. The surprising part is that this would be his first, though he finished fifth in 2018, second in 2019, fourth in 2020 and ninth in 2022, so it's not like this performance came out of nowhere. The Blue Jays will have their hands full as usual facing Cole, who is 6-2 with a 3.23 in 14 starts against them. Few of the Jays' hitters have had much success against Cole, but Vladimir Guerrero Jr. is an exception with a .357 batting average and a couple of home runs in 28 career at-bats off him.
Weather
Forecasters are calling for temperatures of about 19C in The Bronx with a wind blowing in from left field at about 9 km/h.
Betting trends
Despite the late burst of runs Wednesday night, the run total went under with these two teams yet again. Only the Guardians and Mets have been more frequent under hitters than Toronto and the Yanks alos rank in the top seven for hammering the under.
However, with Berríos and Cole on the mound, bet365 has set this total at a remarkably low seven runs. Given New York's reshuffled bullpen and Guerrero's status, it's probably best to wait as long as possible before taking a stand on the total.
Player prop trends
Both pitchers aren't just good, they're hot. In his last three starts, Berríos has a 1.80 ERA and 22 strikeouts. In his last three starts, Cole has a 1.50 ERA and 20 strikeouts. If you're looking for a lean on the strikeout total of either pitcher, lean toward Berríos (6.5 at -145) as the Yankees are appreciably more strikeout-prone than Toronto.
Cavan Biggio is riding a bit of an uptick during a trying season, batting .304 with an .856 OPS in his last 15 games, but bear in mind he has hit .188 in 16 at-bats against Cole.
Even by the standards of his brutal season, Stanton is particularly cold at the moment, with one hit in his last 30 plate appearances. He's also an .091 hitter off Berríos in 11 at-bats, so all of his unders are worth exploring.
Wagers to consider
Two of the three hits Biggio has picked up off Cole were home runs, so the best play may be on Biggio to go deep (at a tempting +925).
The guess is the Yankees will play with resolve as they try to get Cole his first Cy Young, one of the few things they have left to play for. Getting a price of just -135 on a team with a pitcher of Cole's status, in his very best form, is a rare opportunity that might be too good to pass up.
Other MLB games on Thursday
| Away Team | | | Home Team | Time (ET) |
| --- | --- | --- | --- | --- |
| Los Angeles Angels | +215 | -260 | Tampa Bay Rays | 1:10 PM |
| Milwaukee Brewers | -110 | -110 | St. Louis Cardinals | 1:15 PM |
| Atlanta Braves | -270 | +220 | Washington Nationals | 7:05 PM |
| New York Mets | +140 | -160 | Philadelphia Phillies | 7:15 PM |
| Baltimore Orioles | -180 | +160 | Cleveland Guardians | 7:15 PM |
| Pittsburgh Pirates | +145 | -165 | Chicago Cubs | 7:40 PM |
| Detroit Tigers | -180 | +160 | Oakland Athletics | 9:40 PM |
| San Francisco Giants | +160 | -180 | Los Angeles Dodgers | 10:10 PM |