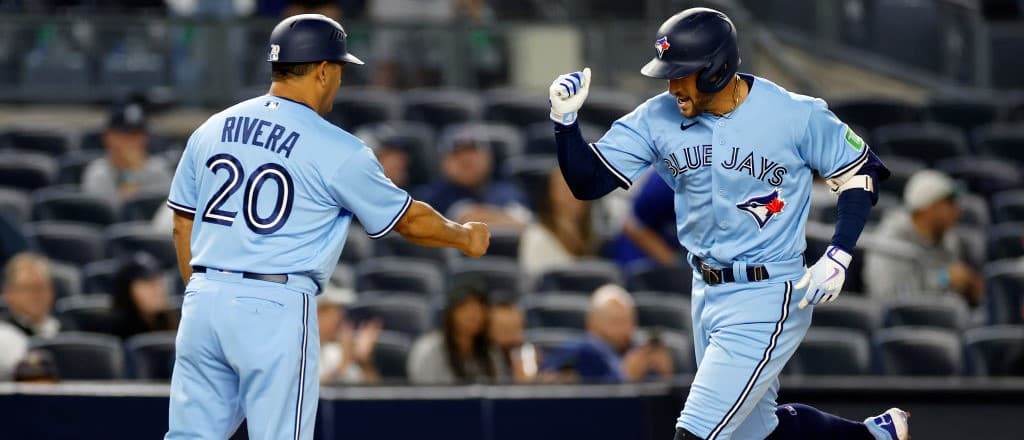 The Toronto Blue Jays are starting to prove they can, in fact, thrive in their own neighbourhood after a season of struggles in the AL East.
After starting the season 12-25 against divisional opponents, the Blue Jays now have won four straight games, all against AL East clubs, the most recent being Tuesday's 7-1 win over the New York Yankees in The Bronx. The win pulled Toronto firmly back into playoff position, with FanGraphs now projecting the Jays with an 84.8% chance of reaching the post-season.
Bet on Blue Jays vs. Yankees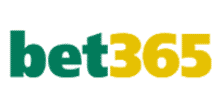 NYY +100
TOR -120
The Yankees harboured faint hopes of a miracle run to the playoffs, but those hopes all but vanished after Tuesday's loss knocked them seven games back of the Seattle Mariners for the final wild-card spot with only 11 games left. As usual, it was the offence that let New York down as it got just three runners into scoring position and came up with zero hits in those situations.
The teams continue the series Wednesday night, with the favoured Jays (-120) playing behind ace Kevin Gausman and the Yankees (+100) countering with Michael King, a converted reliever who has been a smash hit so far as a starter.
Blue Jays vs. Yankees odds
All odds courtesy of

About the Blue Jays (84-67 SU, 70-81 ATS, 63-80-8 o/u)
Not only are the Blue Jays now firmly entrenched in playoff position, but they have a massive advantage over the other contenders for these final two weeks. That's because Seattle and Texas play each other another seven times, giving the Blue Jays copious opportunity to gain ground on one or the other while playing the Yanks (five games) and Rays (six) exclusively.
On the flip side, both Seattle and Texas won their season series with the Jays, thus giving them a tiebreaker advantage, but the head-to-head games potentially could negate that edge.
The late-season emergence of Cavan Biggio, who is 8 for his last 23 (.348) with four RBIs in his last seven games, has been a big boost to the Jays' recent surge.
The team now must hope that starting pitcher Yusei Kikuchi's premature exit due to a trap-muscle injury was only a matter of cramping, as the team indicated to reporters following the game.
About the Yankees (76-75 SU, 72-79 ATS, 67-79-5 o/u)
The Yankees are on track to miss the playoffs for the first time since 2016 and there's nothing flukish about this lost season. The Yanks are one game above .500, but they have actually allowed more runs than they have scored, giving them a -18 run differential. By contrast, the Red Sox are two games under .500, but have a run differential of +11.
This Yankees team is as disappointing as its record says it is.
On the other hand, some of New York's hitting woes really do seem to be the product of rotten luck. The Yanks rank 24th in runs scored, for example, while ranking third in average exit velocity and sixth in barrels per plate appearance. The primary culprit for the Yanks' offensive decline has been a radical drop in their on-base percentage (.303), where they rank 26th.
Cavan Biggio over 0.5 total bases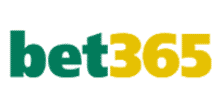 -130
Probable pitchers
Toronto: RHP Kevin Gausman (11-9, 3.40 ERA, 11.62 K/9, 1.20 WHIP)
The Blue Jays are entering the portion of the season they were thinking of when they signed Gausman to a five-year, $110 million contract last winter. They need him to be the ace that gets them into the post-season and carries them as far as his right arm can manage. Gausman's 222 strikeouts lead the American League (by one over Pablo Lopez) and his ERA ranks seventh while his WHIP puts him 10th. He's a fringe Cy Young candidate, certainly, but this hasn't been his best month thus far. In three September starts, Gausman has a 4.32 ERA and has already exceeded his walk (10) and home run (three) totals from August (eight and two).
New York: RHP Michael King (4-6, 2.77 ERA, 11.08 K/9, 1.15 WHIP)
The Yankees are giving a couple of their relievers, King and Clarke Schmidt, auditions for rotation spots next season. Based on the results, you have to wonder why they didn't give King, 28, this opportunity earlier in his career. He has been outstanding in six starts, pitching to a 1.93 ERA, a remarkable 8.0 K/BB ratio and holding opposing batters to a .624 OPS. King doesn't have the deep repertoire Schmidt can boast, but he has added a changeup to give him a third pitch and his off-speed pitches together have a run value that puts King in the 94th percentile, per Statcast data. The Yankees often solve their problems through free agency, but they certainly appear to have a couple of cheaper in-house alternatives to fortify their rotation for 2024.
Weather
Forecasters are calling for clear skies and temperatures of about 17C, with winds blowing gently out to right field at about 8 km/h.
Betting trends
The Blue Jays have won 54.9% of their games as the favourite while the Yankees have only won 43.9% of their games when playing as the underdog.
Both teams are among the most consistent performers when it comes to hitting unders. The Yanks and their opponents have hammered the under 53.8% of the time and Toronto has hit it 55.6% of the time.
Though the Jays have gone 4-1 in their last five games, they are 3-2 on the runline.
Player prop trends
Matt Chapman has hit the RBIs under in 29 of his last 40 games.
Davis Schneider has hit the singles under in 22 of his last 26 games.
Anthony Volpe has hit the total bases under in 12 of his last 26 games at Yankee Stadium.
Biggio has woeful stats in general, but because he has been seeing the ball well lately, apparently, it's worth considering taking over 0.5 total bases (at -130).
Wagers to consider
Baseball is a cyclical sport and Biggio offers plenty of betting opportunities in this one as he is in one of his better stretches of a generally forgettable season. He's -130 to pick up a hit, but that seems like a price worth paying.
Gausman will be making just his third start at Yankee Stadium and he has pitched to a 4.76 ERA in those starts. Combined with that shaky last start, it's worth considering under 17.5 outs recorded for him in this game (even at -130).
Other MLB games on Wednesday
| Away Team | | | Home Team | Time (ET) |
| --- | --- | --- | --- | --- |
| Philadelphia Phillies | +125 | -145 | Atlanta Braves | 12:20 PM |
| Minnesota Twins | +105 | -125 | Cincinnati Reds | 12:35 PM |
| Chicago White Sox | +110 | -130 | Washington Nationals | 1:05 PM |
| Boston Red Sox | +110 | -130 | Texas Rangers | 2:05 PM |
| Baltimore Orioles | -110 | -110 | Houston Astros | 2:10 PM |
| Cleveland Guardians | -150 | +130 | Kansas City Royals | 2:10 PM |
| Seattle Mariners | -260 | +215 | Oakland Athletics | 3:37 PM |
| San Francisco Giants | -110 | -110 | Arizona Diamondbacks | 3:40 PM |
| Colorado Rockies | +225 | -275 | San Diego Padres | 4:10 PM |
| New York Mets | -105 | -115 | Miami Marlins | 6:40 PM |
| Los Angeles Angels | +180 | -220 | Tampa Bay Rays | 6:40 PM |
| Pittsburgh Pirates | +150 | -170 | Chicago Cubs | 7:40 PM |
| Milwaukee Brewers | -105 | -115 | St. Louis Cardinals | 7:45 PM |
| Detroit Tigers | +200 | -240 | Los Angeles Dodgers | 10:10 PM |