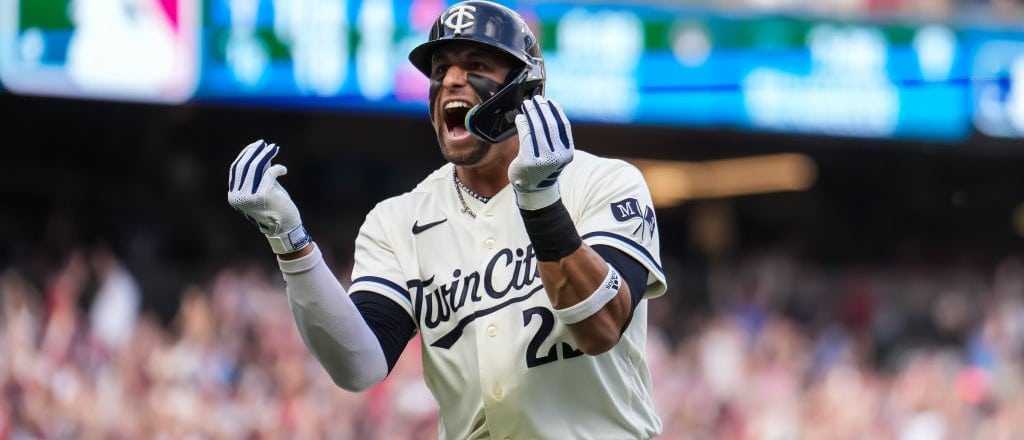 The Minnesota Twins finally broke their nearly two-decade-long playoff curse, snapping a record 18-game post-season losing streak with a 3-1 win over the Toronto Blue Jays on Tuesday in Game 1 of their American League wild-card series. Now, the Blue Jays are one loss away from making arrangements for a long off-season and the Twins are looking to advance to play the Astros in the ALDS.
Blue Jays fans found Tuesday's game had a familiar theme: an offence that couldn't make much headway against top-tier pitching, this time managing just one run on five hits over 5 2/3 innings against Pablo Lopez, then getting completely stymied by the Twins' bullpen.
Bet on Blue Jays vs. Twins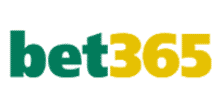 TOR +115
MIN -135
Jays' ace Kevin Gausman was in the Cy Young Award race until the final week or two of the season, but his struggles in the post-season continued Tuesday, when he lasted just four innings. He allowed a pair of home runs to Twins rookie Royce Lewis to account for all of Minnesota's runs. Carlos Correa made a remarkable throw home to nail Bo Bichette at the plate to cut down a potential Toronto run in the fourth inning.
The Jays won't necessarily find the going much easier on Wednesday when the Twins send Sonny Gray to the mound. Toronto's last hopes rest on the capable shoulders of ex-Twin José Berríos. First pitch is scheduled for 4:38 p.m. ET.
Blue Jays vs. Twins odds
All odds courtesy of

About the Blue Jays (0-1 SU, 0-1 ATS, 0-1 o/u)
Bouncing back from body blows became fairly routine for the Jays in the season's final days and they'll try to do it again Wednesday. They got swept in a four-game mid-September series vs. the Rangers, then swept the Red Sox to get back in playoff position. They lost a series to the Yankees after New York was eliminated, then responded with a big 11-4 win over the Rays that all but got them here.
Now, manager John Schneider will be managing his pitchers in a way he hadn't done all season, aware that one bad inning easily could send everybody home later in the evening. Berríos figures to have the shortest of leashes in large part because left-hander Yusei Kikuchi will be sitting in the Jays' bullpen. By some measures, Kikuchi had a better season than Berríos and the Twins are far more susceptible to lefties than righties. Their .762 OPS vs. righties ranked fifth in MLB while their .727 OPS against lefties ranked 19th. Chris Bassitt also could be called on to pitch an inning or two in a pinch.
About the Twins (1-0 SU, 1-0 ATS, 0-1 o/u)
In so many of those heartbreaking Octobers, Twins fans could squarely place the blame on the team's bullpen. They couldn't do so Tuesday, because a couple of relievers born in Minnesota, Louis Varland and Caleb Thielbar, kept Toronto down until closer Jhoan Duran could do what he normally does, slam the door in its face. Bullpens become more important this month, when teams pull many starters at the first sign of real trouble, and Minnesota is better equipped this time around. The Twins weren't a particularly great fielding team in 2023, ranking 21st in Outs Above Average, but they made some crucial plays on Tuesday. In addition to Correa's brilliant throw, Michael A. Taylor made a leaping catch in centre field to help preserve the Twins' two-run lead.
Toronto Blue Jays to win series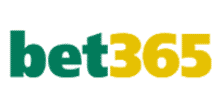 +310
Probable pitchers
Toronto: RHP José Berríos (11-12, 3.65 ERA, 8.73 K/9, 1.19 WHIP)
The Jays' right-hander will be making his second post-season start at Target Field, but this time there will be fans in the stands and this time they will be rooting against him. When still a member of the Twins, Berríos held the Astros to a run on two hits in Game 2 of the teams' 2020 AL wild-card game, a 4-1 Astros victory. "I love pitching in this ballpark, because the dugout is so close, so I look like I throw 100," Berríos joked with reporters Tuesday.
His other two post-season starts – one good, one rough – both came against the Yankees, the Twins' post-season nemesis, taking place in 2017 and 2019. This time, he's all that is standing between his new team and the off-season. After a rough 2022, Berríos gave the Blue confidence his seven-year, $131 million contract to head across the board will pay dividends by finishing with the 12th-best ERA in the AL this season.
Minnesota: RHP Sonny Gray (8-8, 2.79 ERA, 8.95 K/9, 1.15 WHIP)
Gray is looking for his first post-season victory though he has been far from blameworthy, pitching to a 2.95 ERA in four previous playoff starts. He no doubt will be looking to burnish those numbers to get his team to the next round and to help convince prospective future employers of his value in big games. Gray will be among the top free agent starting pitchers on the market this winter.
His 2023 season put him in the Cy Young Award mix that figures to go to Gerrit Cole, the only AL pitcher with a better ERA this season. Gray, like Berríos, isn't an elite strikeout pitcher, but his fastball and two breaking pitches both rank above the 95th percentile for run value, per Baseball Savant.
He uses them mostly to induce poor contact, particularly on the ground, with a groundball rate that ranks in the 77th percentile. He'll be looking to work fast and keep the Blue Jays pounding the ball into the ground all afternoon, something he mastered during an impressive previous two seasons.
Weather
Forecasters are calling for a far cooler afternoon in Minneapolis, with first-pitch temperatures expected to be about 16 C Wednesday. The wind could be a factor, as it is forecast to be blowing straight out to centre field at about 19 km/h.
Betting trends
The Twins have become accustomed to playing as the favourites in recent games and they've handled it well. They have been favoured in 10 straight games and won seven of them. Minnesota won 60.7% of its games when favoured this year.
Minnesota is 46-34 when listed with odds of -135 or longer, a hit percentage of 57.5%.
Toronto has gone an impressive 24-19 in games as the underdog this season, including 4-4 in games in which they had odds this good or better.
The Jays were as reliable as all but five other MLB teams at hitting unders all season, so Tuesday was no surprise to bettors who have faded their offence all season. Minnesota, however, has tended to hit overs, including in six of its last 10 games.
Player prop trends
Bo Bichette, who had two hits in Game 1, had a .963 OPS and seven RBIs against the Twins during the regular season. While he has never faced Gray, those numbers alone might be a reason to consider taking the over on some of his totals, including total bases (1.5 at +125).
Lewis has a chance to do what the Rays' Randy Arozarena did three years ago: go from a relative unknown to a legend of October. Should he homer yet again, bettors who put their money on that will be rewarded with +425 odds.
Wagers to consider
Given the stakes, the plethora of options available to Schneider, and the Twins' futility vs. lefties, Berríos's total outs (14.5) might offer a promising opportunity. Simply allowing a couple of base runners in the early innings could prompt Schneider to go to Kikuchi, so the under is awfully tempting here (though at -155).
Gray's 2023 form, his motivation to prove himself to prospective employers, and the Twins' suddenly awakened fan base will be a lot to overcome for Toronto. The Jays were resilient all season, but their front office needs to take a deep dive into why the lineup they assembled underperformed all season. Odds this moderate on the home team riding a hot pitcher are worth considering.
We'd be remiss not to once again ask bettors to consider taking the under when the Jays are playing a baseball game. While 7.5 is a low total, Gray is awfully good and the Jays have tons of bullpen options to try to put out any fires that begin to show sparks.
Other MLB playoff games on Wednesday