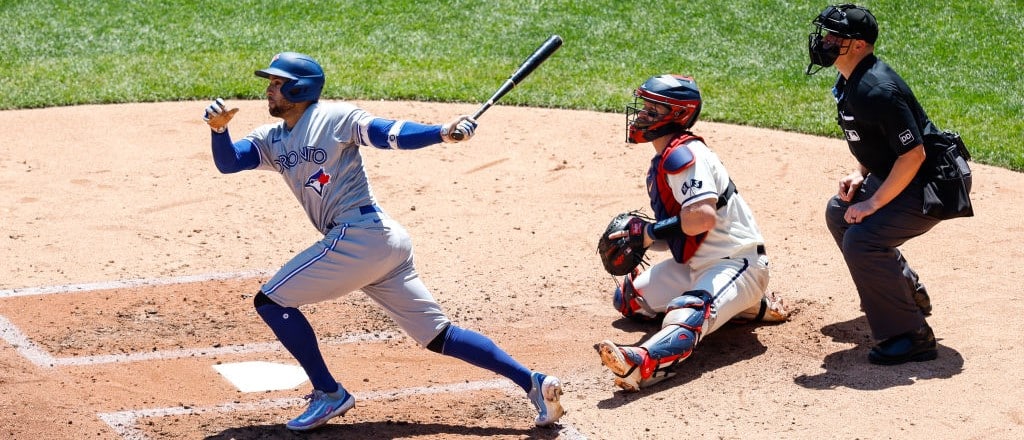 The Toronto Blue Jays white-knuckled it through the final days of the season. The Minnesota Twins coasted through a soft division all year, snatching back first place in the AL Central the day after the All-Star break and never letting go.
The storylines of those seasons don't matter now. All that matters is one of these teams will board a plane in Minneapolis later this week with its World Series hopes intact and the other will be busy arranging four months of downtime.
Bet on Blue Jays vs. Twins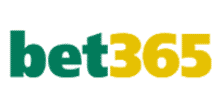 TOR -105
MIN -115
The teams' AL wild-card series begins Tuesday at 4:38 p.m. ET, with all three games to be played at Target Field. The Jays will go with ace Kevin Gausman as their Game 1 starter, while Minnesota will send Pablo Lopez to the mound. Gausman led the American League in strikeouts. Lopez was second. If you like watching pitchers with elite stuff, settle in and grab the popcorn.
The commonality is neither team has performed well in the playoffs lately. That is an understatement in Minnesota's case.
Toronto is looking to advance past the first playoff round for the first time since 2016, cautiously optimistic its painfully underperforming offence might catch up to its brilliant pitching staff just in time. Twins fans have known nothing but pain in October for the young ones' entire lives. Minnesota hasn't won a playoff game since 2004. If it wins a game in this series, it will snap a streak of 18 straight post-season losses. If there's a ray of hope, it's that the Yankees didn't qualify this time.
Blue Jays vs. Twins odds
All odds courtesy of

About the Blue Jays (89-73 SU, 74-87 ATS, 70-82-9 o/u)
In a series that might come down to which elite pitching staff performs better, the Jays might have a slight edge. Minnesota's staff ranked fourth in MLB in runs allowed, but Toronto's was No. 1. Then again, some of the depth that helped them win a playoff berth won't be necessary in such a short series.
Toronto instead can bulk up its bullpen by adding a couple of top-tier starters to the mix. It's not one game at a time, it's one inning at a time in a series this short, which means a labouring starter might be pulled within the first few innings and replaced with a capable replacement on standby. Managers and front offices do things differently in a wild-card series, a crucial aspect to trying to handicap these contests.
It seemed to take forever, but Toronto manager John Schneider finally found a set lineup he liked in the season's final week, with George Springer leading off, Brandon Belt hitting second and Vladimir Guerrero Jr. and Bo Bichette up next. Most of those guys either played through injuries or underperformed, but the names alone give Jays' fans reason for hope in this series.
About the Twins (87-75 SU, 80-81 ATS, 80-74-7 o/u)
It's tricky to handicap this team at the moment since it had nothing to play for during the final weeks while the Jays were keeping the pedal to the metal. While that might have dimmed its battle-readiness, it undoubtedly is an advantage here since the Twins were able to rest their players as they saw fit while Toronto had to field its most competitive lineups until the penultimate game of the season. That's particularly important on the pitching side and the Twins will be trying to ride the formula established by the 2005 White Sox, who won the World Series largely on the strength of a strong, well-rested rotation.
It's interesting Toronto went with Gausman considering the Twins' struggles with left-handed pitching. Gausman is a lot to handle for any hitter, but the Twins do a lot more damage against righties in part because Edouard Julien is their better leadoff hitter, but rarely plays against lefties. The Twins' OPS vs. righties was .026 points higher than vs. lefties, a significant spread.
One key is whether Carlos Correa (plantar fasciitis) and Royce Lewis (left hamstring) come off the IL in time for this game, but both are expected to play in the series as of publication time.
Toronto Blue Jays to win series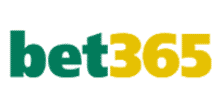 -115
Probable pitchers
Toronto: RHP Kevin Gausman (12-9, 3.16 ERA, 11.53 K/9, 1.18 WHIP)
Gausman was, for good reason, in the Cy Young Award race most of the season though Gerrit Cole all but locked it up by pitching a shutout against the Jays in his final start. Gausman has been one of the game's best whiff-inducers for years, but in recent seasons he also has become the kind of reliable No. 1 starter teams depend on at this time of year. Remember what we said against the Twins and right-handed pitching? Well, that may help explain Gausman's struggles in his two starts this season vs. Minnesota, against whom he had a 6.30 ERA. The Twins no doubt will be looking to follow the formula they had success with in those games, laying off Gausman's devastating splitter. He walked nine batters in those two starts. Then again, two starts is an absurdly small sample size and he simply could have had a couple of off days. He's pitching well and the guess here is he'll adjust and be ready to perform at his best Tuesday afternoon.
Minnesota: RHP Pablo Lopez (11-8, 3.66 ERA, 10.86 K/9, 1.15 WHIP)
Lopez added a sweeper to his-already formidable arsenal after leaving Miami and joining the Twins. It has made him even tougher to hit and it also made him rather wealthy, as the Twins extended his contract for four more years and an extra $73.5 million U.S. in April. The Twins feel pretty good about playing behind a pitcher who posted the most innings (194) and strikeouts (234) for the club since Johan Santana was doing his thing 16 years ago. Coming out of Miami, Lopez doesn't have much post-season experience, but his one start was a good one. He allowed just three base runners over five innings against the Braves in the 2020 ALDS while holding them to just two runs and striking out seven.
Weather
You wouldn't expect 28 C temperatures in Minnesota at this time of year, but that's what forecasters are calling for at first pitch. Skies are predicted to be cloudy and winds are forecasted to be blowing hard toward the left-field corner at about 29 km/h, so it might benefit right-handed hitters.
Betting trends
Though both teams expected more from their offences, the Blue Jays were more likely to hit unders all season when it comes to the run total. The trend still points downward. While Toronto failed to hit the over in 56.2% of its games, the Twins did so in exactly in exactly 50% of their games.
The Twins, as we said, are tough to handicap. Against the spread, they allowed bettors to cash exactly 50% of their bets while Toronto disappointed bettors who took them and the spread, cashing just 46.3% of bets with the spread.
The biggest post-season trend, obviously, is the Twins' losing streak in playoff games. The Blue Jays were swept in their last two wild-card series, but plowed through their first two playoff series in 2016 before running into a hot Indians team in the ALCS, losing four games to one.
Player prop trends
Julien is batting .300 with a double, two home runs, four walks and five RBIs in his last five games.
Max Kepler is hotter still. In his last five games, he's hitting .467 with a double, a home run, three walks and four RBIs. He's also scored at least one run in seven straight contests.
Elite players face difficult questions at this time of year and Vladimir Guerrero Jr. will be under the spotlight given his awful, but scant post-season track record. In four post-season games, Vlady is batting .133 with a .347 OPS and five strikeouts.
Wagers to consider
Any team still competing has a chance to win the World Series, but bookmakers don't appear to like either of these teams' chances. Both are set as +1500 longshots to win it all at bet365. Only the Brewers, Marlins and Diamondbacks have longer odds. Given Minnesota's playoff track record and the names in Toronto's lineup, the preference here is for Toronto. Those are good odds on this roster.
Given Gausman's struggles vs. Minnesota this year and the Twins' preference for facing right-handed pitchers, consider unders on Gausman's number of outs (15.5, under -115) and strikeouts (6.5, under -115) in Game 1. He's also been a bit shakier in the post-season over his career, posting a 4.57 ERA in seven playoff games.
Other MLB playoff games on Tuesday