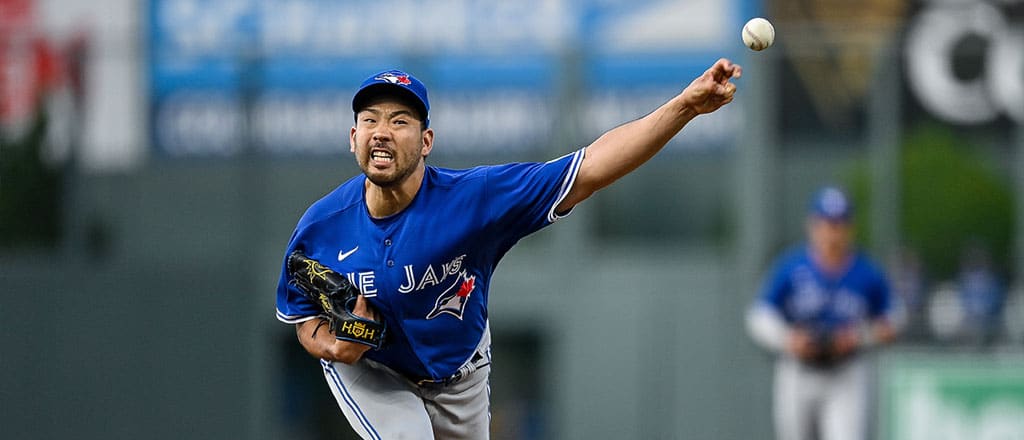 The Blue Jays are two-thirds of the way through their tour of Major League Baseball's "Victim's Row," and it has been a productive ride so far.
The Jays have gone 4-2 in their last six games against the last-place Colorado Rockies and last-place Oakland A's. Now, they have a three-game series against the last-place Kansas City Royals, the other bottom three team on this stretch of schedule. Needless to say, this charitable bit of scheduling comes at an opportune time for Toronto. On Aug. 31, the Jays were 2 ½ games behind Texas for the final wild-card spot. Now, with the Rangers having lost six of their last seven, Toronto is a half-game ahead.
Bet on Blue Jays vs. Royals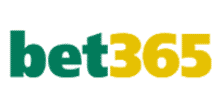 TOR -260
KC +215
The pickings could remain ripe this weekend against a Royals team that has gone 18-51 on the road and doesn't have five serviceable major league starting pitchers.
Toronto actually has a slightly tougher schedule than Texas the rest of the way in, with the Jays' remaining opponents having played to a .513 winning percentage and the Rangers' having played at a .497 rate. It's the Jays' wild-card berth to lose, apparently, with FanGraphs projecting them to have a 61.8% chance to reach the post-season. That is mostly the product of the three AL West teams being so tightly packed and having remaining games against one another.
Blue Jays vs. Royals odds
All odds courtesy of

About the Royals (44-97 O/A, 56-85 ATS, 69-69 o/u)
Kansas City is a good example of a small-market team that tries to sell its fans on a "rebuild," without offering much evidence of one. Since winning the 2015 World Series, the Royals haven't finished better than .500. The past six seasons, they have gone 326-523, a winning percentage of .384.
As for progress, where is it? After losing more than 100 games in 2018 and 2019, the Royals appeared to be improving, but they're about to have their third straight season of back-sliding, with this club on pace to produce the worst winning percentage in franchise history.
And, sadly, there's not much hope for the near-future in Kansas City either. MLB.com just ranked their farm system 29th out of 30 teams, just ahead of the Astros'.
The Royals, in short, have turned back into a talent pipeline for the rest of MLB, producing good players who leave the minute free agency hits, if not before. The clock now is ticking on Bobby Witt Jr., 25, one of the best overall players in the game who is developing in a culture of loss after loss.
About the Blue Jays (77-63 O/A, 65-75 ATS, 59-74-7 o/u)
When the Blue Jays brought up Davis Schneider to take the roster spot of injured shortstop Bo Bichette, it's fair to say they didn't expect Bichette-like production. They've gotten better than that.
The former 28th-round pick, who never cracked the Jays' Top 30 prospects list, has hit .385 with seven home runs and a 1.358 OPS after 20 games.
It has come at a huge time, because it's unclear when Bichette will return at this point. He tried to come back from a knee injury and only played eight games before going back on the injured list with a quad strain in the same area. The Jays also have been without catcher Danny Jansen, who has a broken right middle finger, and at times, Brandon Belt, who has been sporadically unavailable with lower back tightness and illness.
This is a Jays team that could be dangerous if it gets all its pieces back, but we've been saying that for a while now.
Matt Duffy (KC) over 0.5 hits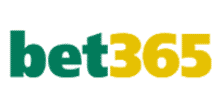 -155
Probable pitchers
Kansas City: RHP Collin Snider (0-0, 4.22 ERA, 4.22 K/9, 1.59 WHIP)
The Royals are going with the opener approach and first up is a guy who was recalled from Triple-A just a couple of weeks ago. Snider has been better since the demotion, which was intended to work on his mechanics. He has allowed just one run in his last five appearances, which stretch over six innings, though he isn't much of a threat to rack up strikeouts. Snider won't go more than two innings, most likely, after which the Royals will be forced to hand it over to the third-worst bullpen in the majors, a group with a collective 5.25 ERA. The Jays, as usual, have a major advantage on the mound in this one.
Toronto: LHP Yusei Kikuchi (9-5, 3.63 ERA, 9.52 K/9, 1.26 WHIP)
The Jays' lefty is having his finest MLB season and he has shown few signs of slowing down at the end. Kikuchi had a somewhat turbulent outing his last time out, walking four batters in Colorado and failing to make it out of the fifth inning, but he has generally been superb so far down the stretch. In August, Kikuchi had a 3.03 ERA and 30 strikeouts with just five walks, but he actually pitched better than that judging by his 2.18 FIP. His ERA was somewhat inflated in August by poor batted-ball luck, namely a .305 BABIP. Kikuchi is on top of his game and he'll be facing a team ranked No. 25 in MLB in OPS. The strikeout train might slow a bit for Kikuchi considering the Royals are middle-of-the-pack when it comes to whiffs, but he shouldn't have much to fear as Kansas City has hit just 141 home runs, sixth-lowest number in the majors.
Weather
The lakefront should be pleasant, with temperatures at first pitch expected to be around 19 C and winds blowing in from left field at about 8 km/h.
Betting trends
The Jays (-260) haven't been this heavily favored often this season, but they've handled it well. Toronto is 7-3 when favored by -235 or longer on the moneyline. Kansas City (+200), meanwhile, has gone 6-15 when underdogs of +195 or better.
We've noted the Jays' propensity to hit unders all season, but lately the trend has flattened out. Toronto and its opponent have gone over the total in five of the last six games, including all three against Oakland. Similarly, the Royals have hit the over in four of their last six games and the other two were pushes.
The Royals tend to be reliably terrible on the road. They are 27-42 against the spread when they play away from Kauffman Stadium.
Player prop trends
The Jays have to contend with one of the hottest power hitters in the game, Nelson Velázquez, who has homered in his last three games, each one going to a different part of the field. The Royals traded reliever Jose Cuas to the Cubs at the end of July to acquire Velázquez and he has rewarded them with nine home runs in just 23 games. He'll be facing much better pitching, but +600 seems like a nice price on the journeyman to stay hot with another homer.
Bobby Witt Jr. is two home runs shy of becoming the Royals' first 30-30 player. Witt has only two hitless career at-bats off Kikuchi, so there's not much to go on here.
Alejandro Kirk is batting .375/.434/.479 over 14 career games against Kansas City, so it might be worth seeking out an over on the total bases line, which is not currently published by Bet365.
Wagers to consider
Both teams have relatively hot lineups, or at least red-hot hitters in those lineups, and Kansas City has a very porous, low-strikeout bullpen that it will have to extend on Friday. Given the trends, it seems like one of the few times to consider taking the over (9.0 at -115) in a Jays' game.
The sample size is tiny enough to be easy to dismiss. But Matt Duffy is 5-for-5 in his career off Kikuchi, which certainly seems to indicate he sees him well enough to make solid contact for the most part. That makes over-0.5 hits worth considering, even at -155 odds.
Velázquez no doubt will generate some interest because of how well he has been swinging the bat, but bear in mind he has reverse splits in his career. That means he hits left-handed pitchers worse than he hits right-handers. Kikuchi isn't your average lefty either. Consider taking under-0.5 total bases at +115.
Other MLB games on Friday
| Home Team | | | Away Team | Time (ET) |
| --- | --- | --- | --- | --- |
| Chicago Cubs | +100 | -120 | Arizona Diamondbacks | 2:20 PM |
| Detroit Tigers | -145 | +125 | Chicago White Sox | 6:40 PM |
| Tampa Bay Rays | -110 | -110 | Seattle Mariners | 6:40 PM |
| Cincinnati Reds | -125 | +105 | St. Louis Cardinals | 6:40 PM |
| Washington Nationals | +135 | -155 | Los Angeles Dodgers | 7:05 PM |
| Philadelphia Phillies | -140 | +120 | Miami Marlins | 7:05 PM |
| New York Yankees | -115 | -105 | Milwaukee Brewers | 7:05 PM |
| Boston Red Sox | +100 | -120 | Baltimore Orioles | 7:10 PM |
| Atlanta Braves | -210 | +175 | Pittsburgh Pirates | 7:20 PM |
| Texas Rangers | -250 | +210 | Oakland Athletics | 8:05 PM |
| Minnesota Twins | -105 | -115 | New York Mets | 8:10 PM |
| Houston Astros | -140 | +120 | San Diego Padres | 8:10 PM |
| Los Angeles Angels | +110 | -130 | Cleveland Guardians | 9:38 PM |
| San Francisco Giants | -220 | +180 | Colorado Rockies | 10:15 PM |