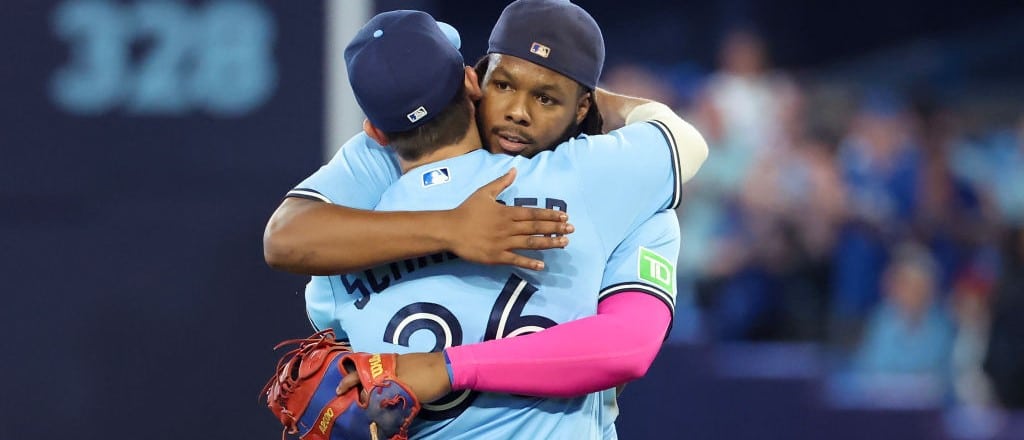 The Toronto Blue Jays have to overcome odds just to make the playoffs at this point, but their chances are a lot rosier than they first appear.
FanGraphs still gives them a 44% chance of reaching post-season play despite trailing in the wild-card standings by 2 ½ games with only 28 games remaining. How does that math add up? Well, the Jays' good fortune is that three of the teams that are vying for those wild-card berths all come from the same division.
Bet on Blue Jays vs. Rockies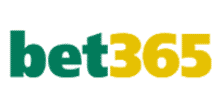 TOR -180
COL +160
The Mariners have a one-game lead over the Astros, who are one game ahead of the Rangers atop the AL West. Houston still has three games left against Texas and three games left against Seattle. Texas and Seattle play each other seven times in the next month. The easiest path for the Jays is for Texas to get manhandled in those games, allowing the Jays to sneak in without having to play like gangbusters in this final month.
Of course, they would prefer to have a semblance of momentum entering the playoffs and, right now, they're not showing signs of gaining any. They've won only two of their last seven series.
But the path eases over the next 10 days, with the Jays' next three opponents the three worst teams in baseball: the Rockies, A's and Royals. Those teams aren't only bad. They're depleted, having all sent productive players away via trades before the Aug. 1 deadline.
If the Jays are not in better standing when they finish those series, they have no one to blame but themselves.
Blue Jays vs. Rockies odds
All odds courtesy of

About the Blue Jays (73-61 SU, 63-71 ATS, 55-73-6 o/u)
The Jays and other teams get some reinforcements today, as MLB allows teams to expand their rosters for the final month. Teams sometimes can find important pieces in this final month. The Angels, for example, wouldn't have won the 2002 World Series without September call-up Francisco Rodriguez, who was 20 years old at the time, but still struck out 28 batters that post-season.
Among the young players the Jays will potentially have at their disposal are the club's No. 2 prospect Orelvis Martinez and No. 5 prospect Addison Barger. They could also look to promote a contact-hitting position player like Nathan Lukes or Spencer Horwitz, something manager John Schneider hinted at in recent days.
Regardless, this is a crucial stretch of games that the Jays need to dominate. After the final out on Sept. 10, they play nothing but contenders the rest of the way aside from their six games with the Yankees, who are still the Yankees.
About the Rockies (49-84 SU, 64-69 ATS, 59-73-1 o/u)
Things haven't been so merry around the Rockies these days, as they have lost nine of their last 10 games while dealing with yet another potential injury setback to a roster that started out thin and has been ravaged by poor health.
Left-hander Austin Gomber could miss his next start due to back soreness. Brendan Rodgers, arguably the team's best player, has missed the past three games due to illness. Kris Bryant (broken finger) and Chase Anderson (shoulder) still aren't back.
For the Jays, the takeaway is pretty obvious. Not only do they have to win this series, they really should sweep it to keep their playoff hopes robust.
The Rockies do have some good young players in Ezequiel Tovar and Nolan Jones, but their pitching is so awful few people notice what those guys have been doing. The Rockies' 5.53 team ERA would be easily the worst in baseball except, let's face it, the A's (5.71) haven't been trying for a long while now.
Brandon Belt over 0.5 home runs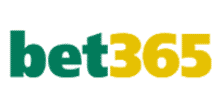 +310
Probable pitchers
Toronto: LHP Hyun Jin Ryu (3-1, 2.25 ERA, 7.5 K/9, 1.00 WHIP)
One of the softest throwers in baseball, this guy simply knows how to get outs. With a fastball that has averaged 87.2 mph, putting him in the 2nd percentile for velocity, Ryu still has managed to keep the Jays in the game all six times he has pitched, with the possible exception of his first outing after Tommy John surgery. He's also showing signs of getting better with each start as he builds up endurance and tries to get to that 100-pitch mark. Thus far, the Jays haven't allowed him to throw as many as 90 pitches in a game. Last time out, Schneider yanked him after just 70.
As Ryu refines his pinpoint command further and gains more strength, he could be a fresh arm for a team that has relied on its pitching all season. But really what it's about for the Jays right now is wins and Ryu has tended to help his teams get those. They have won his last four starts.
Colorado: RHP Chris Flexen (1-6, 6.94 ERA, 7.0 K/9, 1.73 WHIP)
When a team gets desperate enough for pitching, these kinds of guys are usually the beneficiaries. Flexen is a 29-year-old minor-league journeyman who has done a lot of traveling the past couple of months. He started the season with the Mariners, but was traded to the Mets on July 3. They apparently weren't too impressed, because they released him three days later. Eight days after that, the Rockies were so needy for someone to gobble innings and help them get them through a miserable 2023 season, they reached out to Flexen's agent. He is a low-velocity pitcher who tends to give up hard contact, but tries to limit base runners. He hasn't done that particularly well either. The Jays' offence has been disappointing all year, but Flexen should give them plenty of opportunities for a good night.
Weather
Colorado is experiencing some late-summer heat, with first-pitch temperatures expected to be about 32C and a gentle wind of about 9 km/h blowing out to left field.
Betting trends
Plenty of bettors have gone broke wagering that Coors Field was the place it used to be. The place has a well-earned reputation for plenty of altitude-related scoring, but it has been a graveyard for over bettors the past five years. In the last 227 games played there, the over has hit just 104 times. If someone had bet $100 on the over in every one of those games, they would have lost more than $2,000. The lesson: do not blindly bet overs in Colorado. It has a humidor now. This one is set high, at 12, and just might be a trap.
Are the Blue Jays a good bet when favoured by this much (-180)? Not really. They have been pretty shaky when built up as the heavy chalk, going 13-11 in games in which they are favoured by -180 or more. Tread carefully here despite the favourable pitching matchup. Those odds imply a 65% win probability.
Then again, when Colorado is a massive underdog, it usually deserves it. The Rockies have gone 23-47 when getting odds of +160 or longer.
Player prop trends
A few of these Jays hitters have actually faced Flexen several times since he spent a few years with the Mariners. Unfortunately for Toronto, Matt Chapman is on the injured list. He has two home runs in just 14 at-bats off Flexen. Another thing to consider: Vladimir Guerrero Jr. has reached base six of the nine times he has faced Flexen. That's reflected in bet365's odds set at over 2.5 total bases at +115.
Be wary of riding Colorado's top power hitter in this one. Ryan McMahon has 22 home runs this season, but only three of those have come against left-handed pitchers. He has been awful vs. lefties – with a .183 batting average and .552 OPS – so it's not even clear he'll play against Ryu.
Wagers to consider
Given the Jays' propensity to hit unders and the deceptive ability of Coors Field to contain scoring, the under 12 runs (+100) appears to be one of the safer plays here.
Brandon Belt loves hitting in Toronto. Know another place he has enjoyed over the years? That would be Coors Field, where he has a .938 OPS in 83 games while playing for the Giants. In fact, Belt has hit more home runs at Coors (47) than at any stadium outside San Francisco and it's not close. Consider taking him to go deep here at +310.
Other MLB games on Friday
| Home Team | | | Away Team | Time (ET) |
| --- | --- | --- | --- | --- |
| Cincinnati Reds (GM1 doubleheader) | -105 | -115 | Chicago Cubs | 1:10 PM |
| Cincinnati Reds (GM2 doubleheader) | OTB | OTB | Chicago Cubs | 6:40 PM |
| Washington Nationals | +140 | -160 | Miami Marlins | 7:05 PM |
| New York Mets | +105 | -125 | Seattle Mariners | 7:10 PM |
| Cleveland Guardians | +150 | -170 | Tampa Bay Rays | 7:10 PM |
| Texas Rangers | -150 | +130 | Minnesota Twins | 8:05 PM |
| Kansas City Royals | +155 | -175 | Boston Red Sox | 8:10 PM |
| Chicago White Sox | +115 | -135 | Detroit Tigers | 8:10 PM |
| Houston Astros | -192 | +167 | New York Yankees | 8:10 PM |
| Milwaukee Brewers | -105 | -115 | Philadelphia Phillies | 8:10 PM |
| St. Louis Cardinals | -120 | +100 | Pittsburgh Pirates | 8:15 PM |
| San Diego Padres | -135 | +115 | San Francisco Giants | 9:40 PM |
| Arizona Diamondbacks | -105 | -115 | Baltimore Orioles | 9:40 PM |
| Oakland Athletics | +130 | -150 | Los Angeles Angels | 9:40 PM |
| Los Angeles Dodgers | +100 | -120 | Atlanta Braves | 10:10 PM |