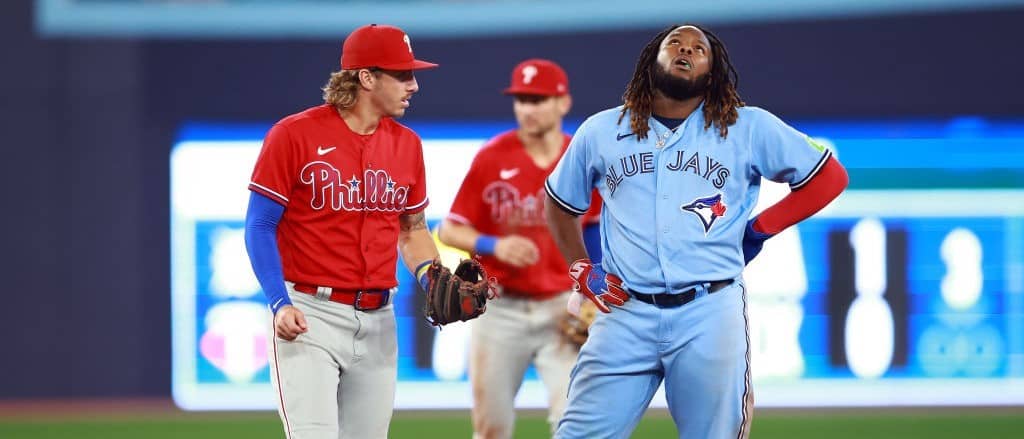 The Toronto Blue Jays will have to get through a surprise contender this weekend to keep their playoff hopes rolling merrily along.
The Reds were supposed to be a year or more away from returning to contention, but their burgeoning young talent has refused to follow that timeline. While they don't appear to have the pitching to make a deep October run, young position players like Matt McLain, Will Benson, Spencer Steer and the phenom, 21-year-old, 6-foot-5 switch-hitting infielder Elly De La Cruz, are an impressive group. Their top pitching talent, Hunter Greene, has been out since mid-June with a hip injury, but Andrew Abbott has been the team's surprise pitching star and the bullpen has some big arms, including that of closer Alexis Díaz, younger brother of the New York Mets' Edwin Díaz.
Bet on Blue Jays vs. Reds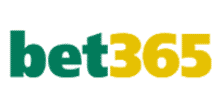 TOR -155
CIN +135
Greene, one of the hardest throwers in baseball, is scheduled to come off the 60-day injured list to pitch Sunday's series finale.
The Reds have faded a bit in their pursuit of the NL Central title, but they are a bonafide wild-card contender a season after they lost 100 games. Their surprise run hasn't convinced the sportsbooks they're World Series contenders, however. At bet365, the Reds are +6600 to win it all, compared to +1800 for the Jays.
Blue Jays vs. Reds odds
All odds courtesy of

About the Blue Jays (67-55 S/U, 58-64 ATS, 49-67-6 o/u)
The Jays always felt pretty good about their starting pitching, but perhaps for the wrong reasons.
They went into this season banking on another dominant season from Alek Manoah and hoping for bounce-back seasons from Yusei Kikuchi and José Berríos. They've gotten the latter, but certainly not the former. The bottom guys in the Jays' rotation have led the way as Manoah has continued to try to work through his struggles.
The Jays figure to get back their best player, Bo Bichette, at some point in this series, though the timing is a bit hazy at the moment. Bichette had a couple of hits in a Wednesday night rehab assignment for the Triple-A Buffalo Bisons, but he was supposed to play shortstop in the Thursday game that got postponed due to rain. There is at least a decent chance the Jays simply activate him for Friday night's game.
The Jays can't afford to let up with Seattle just a half-game behind them for the final wild-card spot. At this point, the odds of catching Baltimore (7 ½-game lead) for the AL East lead seems remote with just 40 games remaining.
About the Reds (63-59 S/U, 74-48 ATS, 61-61 o/u)
The Reds, not surprisingly, have rewarded bettors who took the run-and-a-half all season, covering the line in 74 of their 122 games (60.6%). Cincinnati is trying to return to the playoffs for the first time since 2020 and it has a legitimate shot. The Reds are in a virtual tie with the Cubs for the final National League wild-card spot though Chicago has one fewer loss.
A couple of their better hitters have been set back by foot injuries lately. Jake Fraley just had another MRI on his injured toe and could be out several more weeks while Jonathan India, the 2021 Rookie of the Year, remains sidelined with a frustrating case of plantar fasciitis.
Meanwhile, McLain has been one of the breakout players of 2023, accumulating 3.9 WAR already with an .877 OPS and 23 doubles. He's also exceptionally fast (92nd percentile for sprint speed) and an excellent defender (89th percentile for Outs Above Average).
Whit Merrifield over 1.5 hits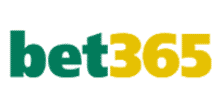 +160
Probable pitchers
Toronto: RHP José Berríos (9-8, 3.53 ERA, 8.47 K/9, 1.25 WHIP)
The Jays are hoping Berríos can shake off two rough starts and return to his July form. In two August starts (10 innings), he already has allowed three home runs and seven earned runs. In five July starts (over 29 1/3 innings), he allowed a total of one home run and six earned runs. The good news is that his fastball has remained lively, as he reached as high as 95.9 mph vs. the Cubs in his last outing. The problem was a slider that induced just three swings and misses out of 25 pitches.
Cincinnati: RHP Brett Kennedy (1-0, 5.14 ERA, 5.14 K/9, 1.14 WHIP)
Here's why the Reds might still be another year away. They're starting a guy who was pitching for the Long Island Ducks earlier this season. Kennedy, 29, made a relief appearance in the Reds' 9-2 win over Pittsburgh Aug. 11 and started the Reds' July 4 game vs. the Nationals, getting his first major league win since 2018 (when he was a member of the Padres). His game is to make hitters pound the ball into the ground. In 2021 with the Padres' Double-A club, he had a remarkable 63.6% groundball rate. He mixes a roughly average fastball (about 92 mph) with a changeup and occasional slider. It's a fairly standard repertoire though he'll have the advantage of unfamiliarity since none of these Jays has ever faced him. After all, they weren't in the independent Atlantic League last season.
Weather
Forecasters are calling for clear skies at Great American Ballpark with temperatures of about 22C at game time and calm winds of about 8 km/h blowing out to right-centre field.
Betting trends
The Jays have won 54.3% of their games when favoured by at least -150 while the Reds have won three of their last five games when listed as the underdog.
The Reds have won 17 of their 39 games (43.6%) when listed as an underdog of +135 or longer.
While the Blue Jays have been the No. 2 team in MLB to rack up scores that came under the run total this season, the Reds have broken even, hitting 61 overs and 61 unders. However, Cincinnati and its opponents have hit the under in eight of the team's last 10 games.
Player prop trends
Whit Merrifield is one of the few hot hitters coming into this game, with a .348 batting average and a home run in his last 23 at-bats. He's +160 to go over 1.5 hits.
McLain is hitting .318 over the last week and went 3-for-5 with a home run in the Reds' 7-2 win over Cleveland Wednesday.
Berríos has gone at least five innings in 21 starts this season and the Reds are a bit banged-up and possibly not hitting on all cylinders. The sportsbooks have adjusted to those factors, however, as Berríos is -115 to record 17.5 outs or more.
Other MLB games on Friday
| Home Team | | | Away Team | Time (ET) |
| --- | --- | --- | --- | --- |
| Chicago Cubs | -170 | +150 | Kansas City Royals | 2:20 PM |
| Cleveland Guardians (GM 1 doubleheader) | -125 | +105 | Detroit Tigers | 4:10 PM |
| New York Yankees | OTB | OTB | Boston Red Sox | 7:05 PM |
| Washington Nationals | +165 | -185 | Philadelphia Phillies | 7:05 PM |
| Cleveland Guardians (GM 2 doubleheader) | -135 | +115 | Detroit Tigers | 7:10 PM |
| Atlanta Braves | -225 | +185 | San Francisco Giants | 7:20 PM |
| Texas Rangers | -120 | +100 | Milwaukee Brewers | 8:05 PM |
| Houston Astros | -145 | +125 | Seattle Mariners | 8:10 PM |
| Minnesota Twins | -225 | +185 | Pittsburgh Pirates | 7:20 PM |
| St. Louis Cardinals | -135 | +115 | New York Mets | 8:15 PM |
| Colorado Rockies | -110 | -110 | Chicago White Sox | 8:40 PM |
| Los Angeles Angels | -115 | -105 | Tampa Bay Rays | 9:38 PM |
| Oakland Athletics | +155 | -175 | Baltimore Orioles | 9:40 PM |
| San Diego Padres | -175 | +155 | Arizona Diamondbacks | 9:40 PM |
| Los Angeles Dodgers | -145 | +125 | Miami Marlins | 10:10 PM |