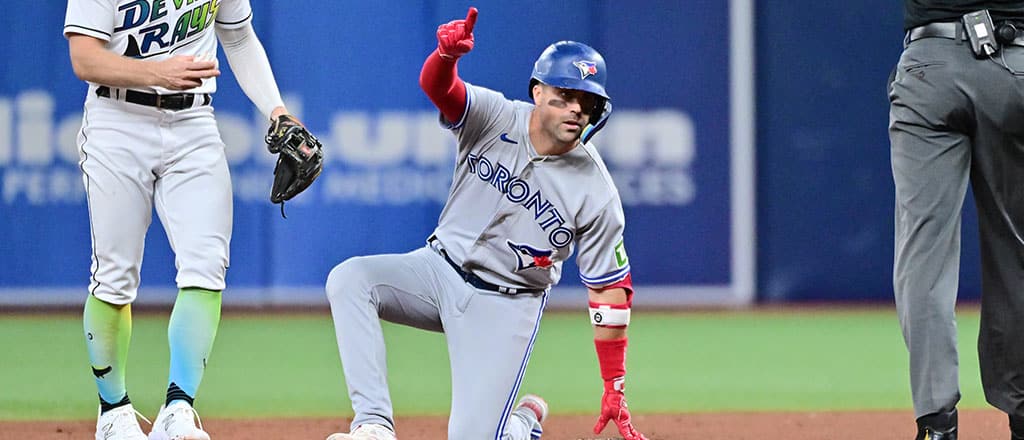 After a quick blip to wrap up their series against the Yankees on Thursday, the Toronto Blue Jays got their hot streak back on the right track with a commanding 6-2 win to open up another crucial series against the Tampa Bay Rays last night. A four-run sixth inning ultimately was what would carry them home, buying them enough insurance to make the rest of the night's proceedings irrelevant. Relevant to us, it was also enough to push them over the spread and push the game over the runs total, making it a good night for all who believed in them.
Bet on Blue Jays vs. Rays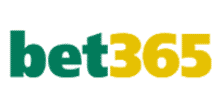 TOR +115
TB -135
Every time you take a game off a top team like the Rays it feels just a little harder to keep it going, but with wins in six of their last seven, one hopes the Jays are feeling confident. The wildcard race with Texas, Houston, and Seattle remains tight, but with the amount of play they still have against each other and the fact that one of them will take the AL West's top seed, the Jays now need to go 5-3 to lock in a playoff spot regardless of their results. Today would be a great day to slash that number down a little more.
Blue Jays vs. Rays odds
All odds courtesy of

About the Blue Jays (86-68 SU, 72-82 ATS, 64-82-8 o/u)
As mentioned in the intro, Thursday's win just made things that much easier for the Jays and their hope of locking in a playoff spot. What was a 76.6% chance of qualification heading into the game (per FanGraphs) is now up to 86.2%, a near 10% jump.
Thursday was a great outing for Chris Bassitt, who became the second pitcher in the American League to pick up 15 wins on the season, going 6.2 innings with just two runs and six hits allowed. It was also a relief to see Vladimir Guererro Jr. continue his return to the lineup, slotting in at DH. There's a chance we see him play at first today.
About the Rays (94-61 SU, 83-72 ATS, 83-67-5 o/u)
Tampa is more than secure in their playoff position, having long clinched a playoff spot and carrying the knowledge that barring anything crazy, they'll finish in at least the first wildcard spot. So you'd think they'd be taking it easy, right? Not quite – they remain just close enough to the Baltimore Orioles that they have reason to push upward too, with the AL East division title still just 1.5 games out of their grasp.
Baltimore's 9-8 loss to Cleveland helped them maintain that distance last night despite the loss to Toronto. Something that might hurt them a bit more was Randy Arozarena dropping out of last night's game with what the team is describing as "right quadriceps tightness". That's a little less power that Toronto will have to worry about today.
Hyun Jin Ryu to concede over 0.5 walks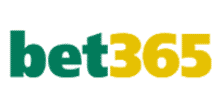 -230
Probable pitchers
Toronto: LHP Hyun Jin Ryu (3-3, 2.62 ERA, 7.1 K/9, 1.12 WHIP)
Ryu continues to play catch up to the rest of the league after starting his season on August 1st, missing the home stretch of last year and most of this year following Tommy John Surgery. To his credit, he's been starting to catch a groove in recent weeks, having arguably his most valuable game yet against the Red Sox on the 17th. In 4.2 innings, Ryu gave up six hits, but conceded no runs, chewing up valuable time in a 3-2 Toronto win. Exempting his debut, Ryu hasn't given up more than 3 runs in a game since, though he's only cleared five innings once as the team looks to ease him in.
Tampa Bay: RHP Zack Littell (3-6, 4.12 ERA, 7.3 K/9, 1.11 WHIP)
Being handed the ball on Tampa's end is Zack Littell, and while it's a fool's errand to dismiss anyone who steps onto Tampa's mound, he's one of the few with a losing record. In fact, he's currently dropped four of his last five decisions, and the last four games he's appeared in have gone the opponents' way. The Jays will be hoping for more of that this time around.
They can't be too cocky though, as a losing effort doesn't necessarily mean a bad one. For example, on September 7th, Littell pitched for eight innings, conceding just one run and five hits – a great night at the office by any means, besides the fact that he didn't get any runs of support, giving him the loss. If the Jays want to match that, then they can be a bit more relaxed, but there isn't much of a path to assuming that 3-6 means a free win here – nothing is guaranteed.
Weather
It's going to be pretty hot and humid in Tampa today, with temperatures going up to 31 C around the time of first pitch, but that doesn't matter all that much with the game being played in a fully indoor stadium. Just hope the air conditioning works at the Trop today!
Betting trends
As mentioned yesterday, the Jays are usually an under's best friend, while the Rays are a bit more productive. Well, it was Toronto that led to a smashed total yesterday. We don't see that happen too often, and the run total in this one has been raised to 8.5, so it's worth being mindful and reminding yourself of the full body of work here.
On the flip side, the over seems to be friendly when these two teams face each other specifically, having been cleared in their last six games. Jays-Rays games have featured anywhere between 7 and 22 (!!) runs this year.
Toronto is 6-4 both against the spread and on the run line in their last ten against Tampa.
Player prop trends
For all the frustration that Vlad Jr's season has brought us, he's been arguably their most effective batter over the past couple weeks. He's appeared in nine of Toronto's last 10 games, picking up 7 hits, cashing in 9 runs, and adding three home runs. He's obviously a little harder to lean into with his nursed injury, but even last night saw him pick up two walks and a run.
Cavan Biggio added to his hot streak yesterday, picking up a hit, taking in a walk, and scoring a run. After years of wondering when he would break out, it's been nice to see him produce more through the summer.
We also seem to be in the midst of another Daulton Varsho hot streak, as he's been among Toronto's OPS leaders in the past couple weeks, and added two hits and two RBIs to that run yesterday.
Wagers to Consider
A fun boosted Same Game Parlay from Bet365 today features a Blue Jays win, 5+ strikeouts for Ryu, and a base earned from Bo Bichette, boosting from +500 to +550. Ryu has hit the 5+ K mark in four of his last six appearances, and Bichette has gotten on base in seven of his last eight.
The line for Ryu's walk total is at just 0.5 (-230 over, +165 under). Ryu has walked a batter in 8 of his 9 appearances so far, including two in this last outing, so while the odds aren't an embarrassment of riches, the over here feels pretty comfortable. He'll either be great and play long enough to get one out of inevitability, or have a tough start and likely give one up as a result. Alternatively, this could be the greatest perfect game reverse-jinx of all time. We'll see!
Other MLB games on Saturday
| Away Team | | | Home Team | Time (ET) |
| --- | --- | --- | --- | --- |
| Los Angeles Angels | +180 | -220 | Minnesota Twins | 2:20 PM |
| Colorado Rockies | +200 | -240 | Chicago Cubs | 6:40 PM |
| New York Mets | +165 | -185 | Philadelphia Phillies | 6:40 PM |
| Detroit Tigers | -130 | +110 | Oakland Athletics | 7:05 PM |
| Chicago White Sox | +130 | -150 | Boston Red Sox | 7:05 PM |
| Milwaukee Brewers | -115 | -105 | Miami Marlins | 7:10 PM |
| Baltimore Orioles | -140 | +120 | Cleveland Guardians | 7:10 PM |
| Pittsburgh Pirates | +130 | -150 | Cincinnati Reds | 8:05 PM |
| Seattle Mariners | +105 | -125 | Texas Rangers | 8:10 PM |
| Kansas City Royals | +225 | -275 | Houston Astros | 8:10 PM |
| St. Louis Cardinals | +165 | -185 | San Diego Padres | 9:40 PM |
| San Franciso Giants | +185 | -225 | Los Angeles Dodgers | 9:40 PM |