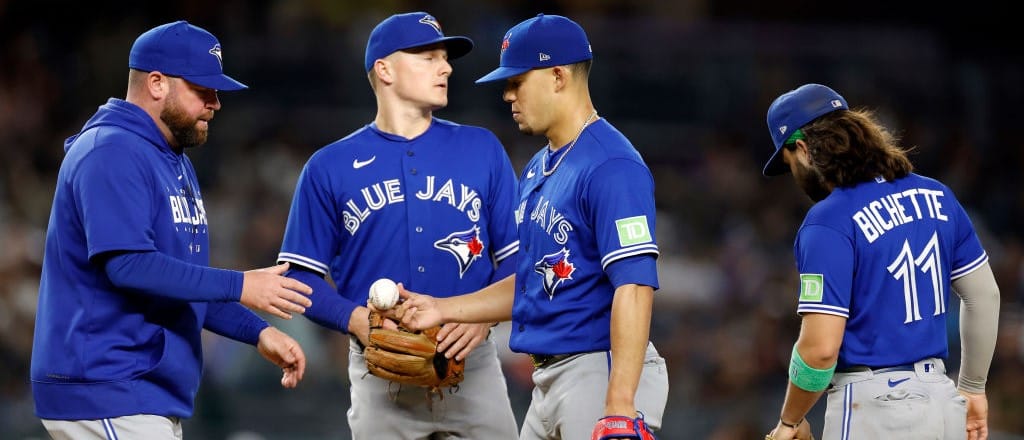 The Toronto Blue Jays ran into a problem Thursday night that many teams in Major League Baseball have been unable to overcome this season: Cy Young favourite Gerrit Cole. They staged a spirited late-inning rally against the Yankees' bullpen, but ultimately came up short in a 5-3 loss at Yankee Stadium.
Now, brace yourselves for what could be a memorable race for the AL's final two playoff spots.
Bet on Blue Jays vs. Rays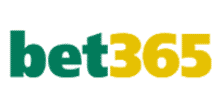 TOR +130
TB -150
Toronto's lead in the wild-card standings ticked down to just half-a-game over the idle Mariners and Rangers with only nine games left on Toronto's dance card.
The scene now shifts to the Gulf Coast, where the Jays play the Tampa Bay Rays Friday night. It's fair to say their ability to handle the 94-60 Rays the rest of the way could dictate whether they qualify for the post-season or disperse to their various home towns after their final regular-season game on Oct. 1.
Why? Because they play Tampa in six of those final nine games. It's not going to be an easy task considering they are 3-4 so far this season vs. Tampa. Then again, they had losing records against both the Red Sox and Yankees before taking five of six games against those teams in the past week.
Scene One is staged at 6:40 p.m. ET Friday when the underdog Jays (+130), behind Chris Bassitt, go against Tyler Glasnow and the Rays (-150).
Blue Jays vs. Rays odds
All odds courtesy of

About the Blue Jays (85-68 SU, 71-82 ATS, 63-82-8 o/u)
As much as the race may appear to be a toss-up with the teams bunched this closely, it really is the Jays' to lose. That's because on Friday the Rangers and Mariners play their first of seven remaining games against one another, meaning even on days the Jays lose, they'll fail to lose ground on at least one of those teams.
According to FanGraphs' playoff projections, Toronto has a 76.6% chance of qualifying for the playoffs while the Rangers (68.6%) and Mariners (64.3%) both have appreciably lesser chances. The only downside for Toronto, statistically speaking, is that its lead is on the win side, meaning both Texas and Seattle have an extra game left to make up ground. Scoreboard-watching should be almost as fun as watching the games in the coming 10 days.
Toronto got good news before Thursday's game when MRI images showed no damage to the ligaments or bones in Vladimir Guerrero Jr.'s sore right knee. Guerrero even pinch-hit late in the game.
About the Rays (94-60 SU, 83-71 ATS, 82-67-5 o/u)
The problem Toronto faces is the Rays still have something to play for: a first-round playoff bye. They only trail the Orioles by a game-and-a-half for the AL East lead. It shows in their recent play, as they have won nine of their last 13 games.
Manuel Margot's walk-off single Thursday afternoon capped their 5-4 win over the Angels. It was Tampa's MLB-leading 10th walk-off victory. Aside from their six games vs. Toronto, the Rays have only two games remaining, against the Red Sox.
According to ESPN, the Rays are reaching to their fertile minor-league system for late-season reinforcements. They're set to call up their top prospect before Friday's game, 20-year-old infielder Junior Caminero, who also happens to be ranked the No. 6 prospect in all of MLB.
The Rays, as usual, are in line with the finest teams in baseball and they're effective in all facets of the game. They rank fourth in MLB in OPS (.771), fourth in ERA (3.79) and 12th in Outs Above Average (6).
Unlike several teams in their division, the Rays succeed with smarts rather than by financial might. Their $60-million payroll ranks 27th out of 30 teams, but they're hoping to up that in future seasons if they get support for plans to build a new $1.2-billion stadium, which they unveiled on Wednesday.
Blue Jays moneyline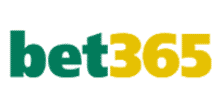 +130
Probable pitchers
Toronto: RHP Chris Bassitt (14-8, 3.78 ERA, 8.06 K/9, 1.20 WHIP)
If the Jays don't qualify for the post-season, the pitching staff will have every reason to point their fingers at the offence. In their biggest games, so far, the starting rotation has been rock solid. In his last four starts, Bassitt has pitched to a 2.54 ERA, a 2.57 K/BB ratio and a .228 batting average against. Some of that has been due to good fortune judging by a .259 BABIP. But Bassitt is the epitome of a pitcher who competes and keeps his team in games despite what advanced metrics show to be middling stuff. His fastball remains effective, ranking in the 84th percentile for run value, according to Baseball Savant, but his slider ranks in the 16th percentile and his off-speed stuff generally has been mediocre.
Tampa Bay: RHP Tyler Glasnow (9-6, 3.53 ERA, 11.98 K/9, 1.09 WHIP)
One of the Rays' secrets to success is the ability, through deep analytical studies, to turn what seem to be mediocre pitchers into elite performers. In two-and-a-half seasons in Pittsburgh, Glasnow had a 5.79 ERA. In 5 ½ seasons with Tampa, Glasnow has a 3.19 ERA.
It's as if the Rays have a secret lab where good players and pitchers go to become excellent players and pitchers. Randy Arozarena is another example. The Cardinals traded him for now-Jays reliever Génesis Cabrera only to see Arozarena absolutely dominate the 2020 playoffs and then turn into one of baseball's best outfielders in the ensuing years.
The Jays' biggest challenge Friday is in laying off Glasnow's slider, which is absolutely filthy, ranking in the 95th percentile in MLB. Not surprisingly, he throws it an awful lot, nearly 36% of the time. His fastball isn't too shabby either, averaging 96 mph.
Weather
Without consulting a forecast, expect afternoon thunderstorms (it's Florida, they're almost guaranteed), but who cares? The Rays play in a dome without a retractable roof.
Betting trends
Unlike in the previous series, these teams display mixed signals when it comes to the run total. While Toronto has hammered unders all season, with 55.2% of its games finishing under the total, the Rays have been the opposite. Only four other teams have more consistently hit the over than the Rays (55%).
The Rays have been excellent as favourites this season. They have won 66.1% of their games when favoured by any amount and 75% of their games when favoured by -150 or more.
The Jays, conversely, have been great underdogs, winning 55.3% of their games when the other team is favoured, though they've won just one of four games when the odds are this tilted against them.
Player prop trends
Though his lack of innings don't qualify him for the strikeout lead, Glasnow is unquestionably one of the best swing-and-miss pitchers in MLB. His whiff rate ranks in the 94th percentile. As of publication time, bet365 had not released the player prop odds for this game, but always consider taking the over with Glasnow's strikeout total.
Aside from May, September has been Cavan Biggio's best month (.813 OPS), which has helped him cement a place in Toronto's lineup. His nine RBI's this month are the best of any month, with nine games to go.
On the flip side, September has been Arozarena's second-worst month after July. He has a .649 OPS this month and has just two home runs so far with a season-low two stolen bases. He remains an excellent, five-tool outfielder, but this might be a good time to consider shorting some of his offensive totals.
Wagers to considers
The odds on the Jays, coupled with their ability to succeed as underdogs, make this a spot to consider them, particularly with so much at stake. There's also reason to doubt Glasnow's ability in big games. Case in point: his 2-5 record and 5.75 ERA in nine post-season starts.
Due to his underlying metrics, it's worth considering the unders on many of Bassitt's props. While his will is there, his stuff has shown signs of decline with age and he doesn't get the swings and misses he once did. Tampa has enough athleticism to force the action on the bases, which could make it difficult for Bassitt to pitch deep into this one.
Other MLB games on Friday
| Away Team | | | Home Team | Time (ET) |
| --- | --- | --- | --- | --- |
| Colorado Rockies | +180 | -220 | Chicago Cubs | 2:20 PM |
| Pittsburgh Pirates | OTB | OTB | Cincinnati Reds | 6:40 PM |
| Milwaukee Brewers | OTB | OTB | Miami Marlins | 6:40 PM |
| New York Mets | +145 | -165 | Philadelphia Phillies | 7:05 PM |
| Atlanta Braves | -250 | +210 | Washington Nationals | 7:05 PM |
| Arizona Diamondbacks | +105 | -125 | New York Yankees | 7:05 PM |
| Baltimore Orioles | -115 | -105 | Cleveland Guardians | 7:10 PM |
| Chicago White Sox | +175 | -210 | Boston Red Sox | 7:10 PM |
| Seattle Mariners | -105 | -115 | Texas Rangers | 8:05 PM |
| Kansas City Royals | +180 | -220 | Houston Astros | 8:10 PM |
| Los Angeles Angels | +210 | -260 | Minnesota Twins | 8:10 PM |
| St. Louis Cardinals | +150 | -170 | San Diego Padres | 9:40 PM |
| Detroit Tigers | -135 | +115 | Oakland Athletics | 9:40 PM |
| San Francisco Giants | +145 | -165 | Los Angeles Dodgers | 10:10 PM |