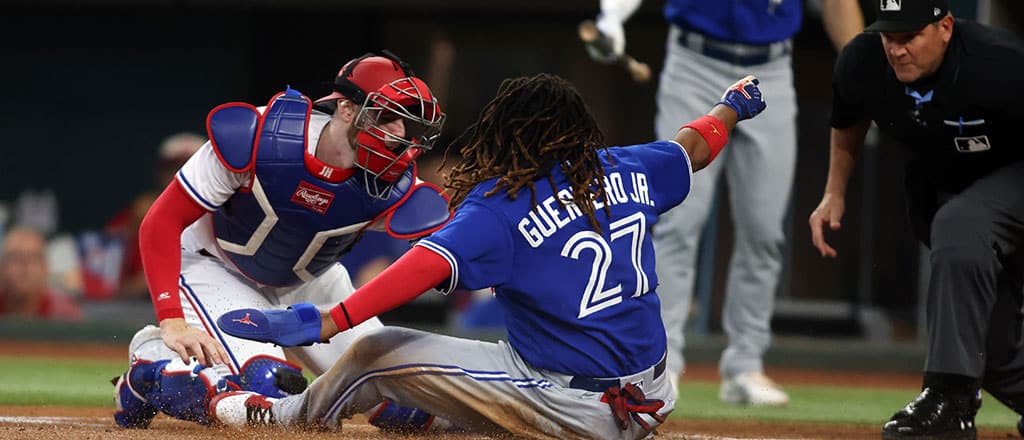 By Friday, the Blue Jays should have a pretty good idea whether the American League playoffs will include them or not.
That's because their next four games come against the team chasing them and the other wild-card holders, the Texas Rangers. Thanks to a good weekend spent beating up on the hapless Kansas City Royals, the Jays are in position to merely defend Rogers Centre this week rather than needing to make a move in the standings. A split, in other words, would be just fine to keep Toronto's hopes trucking along. Texas may need more than that.
Bet on Blue Jays vs. Rangers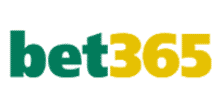 TOR -140
TEX +120
The Jays lead Texas by 1 ½ games in the wild-card standings, with the Boston Red Sox now all but done at a further 4 ½ games back. FanGraphs now projects the Jays with a 79% chance of reaching the MLB postseason. The Rangers, who were a boutique World Series pick just a month or so ago, now are in desperate position while also still holding a glimmer of hope they can win their division. They're three games behind the Houston Astros in that race.
In Monday's opener, the Jays are big favorites (-140) behind Chris Bassitt while the Rangers (+120) try to keep their World Series hopes from flickering out starting with Monday's game behind Dane Dunning.
Blue Jays vs. Rangers odds
All odds courtesy of

About the Rangers (78-64 O/A, 74-68 ATS, 73-61-8 o/u)
The Rangers' biggest worry is the rest of their schedule. Of their six remaining series, only two come against teams with losing records and those clubs, the Guardians and Angels, aren't as bad as any of the last three teams the Jays just played.
The good news is the Mariners' schedule is nearly as challenging. Seattle, which leads Texas by a half-game for that final wild-card spot, plays teams with a .511 combined winning percentage the rest of the way while Texas plays teams that are playing at a .522 rate. The Jays, incidentally, have a tougher remaining schedule than both (.546), which is why it was imperative that they play well during their recent stretch of bottom feeding.
The Rangers will have no one to blame but themselves if it doesn't happen for them this year. Before taking a series from the A's over the weekend, Texas had lost five of its previous six series. It's also far from at full strength with Josh Jung, Adolis Garcia and Jonah Heim all missing time lately.
About the Blue Jays (80-63 O/A, 68-75 ATS, 59-76-8 o/u)
The Blue Jays did exactly what they needed to do against four of the five worst teams in MLB, going 10-5 in their last 15 games (against the Nationals, Rockies, A's and Royals). It is worth bearing in mind that the Jays lost the previous series with Texas two games to one, so if the teams split these four games, the Rangers would hold a tiebreaker advantage. Seattle also holds the tiebreaker over Toronto, but Houston does not.
The Jays got a bit of good fortune to win Sunday's game 5-2 after Kansas City lefty Cole Ragans, who had dominated them for nearly six innings, lost all command with the strike zone and sailed three straight pitches well above the catcher's head and to the backstop. Two runs scored on those wild pitches and Kevin Kiermaier hit the game-winning home run the following inning.
George Springer over 1.5 total bases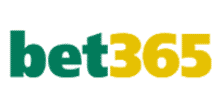 +105
Probable pitchers
Texas: RHP Dane Dunning (9-6, 3.88 ERA, 7.08 K/9, 1.27 WHIP)
Dunning's last start was pretty rough, as he allowed nine runs on 11 hits in 5 1/3 innings vs. the Astros. While he's having a career year in terms of limiting runs, the numbers suggest he has gotten more than his fair share of good fortune, which low-strikeout pitchers often need. For example, Dunning's FIP (Fielding Independent Pitching) is 4.47, slightly worse than it was last season when his ERA was more than half-a-run higher than it is now. The Jays have a pretty good idea what he's going to try to do, keep the ball on the ground. He's in the 75th percentile for groundball rate and limits home runs.
Toronto: RHP Chris Bassitt (14-7, 3.69 ERA, 8.20 K/9, 1.18 WHIP)
Many of the same things could be said about Bassitt's luck this season. Despite his more-than-decent ERA, his FIP (4.42) suggests his pitching has been closer to mediocre than excellent. Bassitt has a little more whiff to his game, but he generally relies upon poor contact. Despite a fastball that hovers in the average range, Bassitt is adept at missing barrels. The hard-hit rate on his pitches is low enough to put Bassitt in the 76thpercentile for average exit velocity and the 71st for hard-hit rate. He allows more fly balls than Dunning, which explains the 25 home runs he has allowed.
Weather
Cloudy skies are expected at Rogers Centre for first pitch, with temperatures of about 20 C and wind blowing out to left field at about 8 km/h.
Betting trends
After a bit of a scoring uptick, the Jays are back to hammering unders. Only one of their past five games has gone over the total and only the Giants, Mets and Guardians have hit a higher percentage of unders than the Jays' 56.3%. Texas has tended to hit overs, with four of its last five games exceeding the total. Given both pitchers' good fortune, nine (with the over set at-105) seems like a fair total for this game.
The Rangers have been disappointing bettors just as much as they've disappointed their fans in recent games. Texas is 1-4 in its last five games against the spread. The Jays are 3-2 in their last five ATS.
The Jays have done well when favored by this much or more, winning 56.9% of such contests. However, their odds here imply a winning probability of 59.2%, so this might not be the best spot to back the Jays at longish odds.
Player prop trends
The most dangerous player on the field in this series just might be Marcus Semien. He has had four-hit games in two of his last four ballgames, but it goes deeper than that. Semien, one of the most durable players in the game, has a 1.192 OPS since the start of the month and he has dramatically reduced his strikeout rate this season. On the other hand, he's 0-for-6 in his career off Bassitt, but those batter-vs.-pitcher matchups can be notoriously misleading due to their tiny sample sizes.
Dunning averages less than five innings per start, which shines a spotlight on the under-16.5 outs (at -125) set for him. Dunning has recorded that many outs in a start just once in his last five outings.
Wagers to consider
As we noted earlier, Dunning lasting fewer than 16.5 outs is supported by his recent form. He relies on his defense to get outs and Texas is a good-fielding team, but the Jays should be able to muster enough base runners to convince Texas manager Bruce Bochy not to let him face their lineup for a third time. The under seems like the play here.
George Springer has gotten hot just when the Jays need him most, with Bo Bichette and other key lineup pieces on the injured list. Springer is batting .343 with a 1.037 OPS so far this month. He also has a .556 career batting average in nine at-bats off Dunning, so this seems like a good spot to consider playing over 1.5 total bases (at +105).
Other MLB games on Monday
| Away Team | | | Home Team | Time (ET) |
| --- | --- | --- | --- | --- |
| Atlanta Braves | -155 | +135 | Philadelphia Phillies | 2:20 PM |
| St. Louis Cardinals | +145 | -165 | Baltimore Orioles | 6:40 PM |
| Washington Nationals | +115 | -135 | Pittsburgh Pirates | 6:40 PM |
| Atlanta Braves* | OTB | OTB | Philadelphia Phillies* | 6:40 PM |
| Arizona Diamondbacks | +110 | -130 | New York Mets | 7:05 PM |
| New York Yankees | +105 | -125 | Boston Red Sox | 7:05 PM |
| Kansas City Royals | OTB | OTB | Chicago White Sox | 7:05 PM |
| Miami Marlins | +120 | -140 | Milwaukee Brewers | 7:10 PM |
| Tampa Bay Rays | -125 | +105 | Minnesota Twins | 7:20 PM |
| Oakland Athletics | +245 | -305 | Houston Astros | 8:05 PM |
| Chicago Cubs | -170 | +150 | Colorado Rockies | 8:10 PM |
| Los Angeles Angels | +185 | -225 | Seattle Mariners | 8:10 PM |
| Cleveland Guardians | +125 | -145 | San Francisco Giants | 9:38 PM |
| San Diego Padres | +150 | -170 | Los Angeles Dodgers | 10:15 PM |
* Second game of double-header