The Toronto Blue Jays missed what might have been a fleeting opportunity, a rare loss by the Mariners in August. The culprit was a familiar one to the Jays and their fans this season: silent bats.
Their 7-0 loss Wednesday night to the Orioles at Camden Yards came despite another strong performance from their Cy Young-contending ace, Kevin Gausman, and kept the Jays stuck a game behind red-hot Seattle for the last wild card and in an all but impossible position in the AL East with so few games remaining.
Bet on Blue Jays vs. Orioles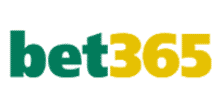 TOR -110
BAL -110
But they still can win the series with a strong performance Thursday behind José Berríos to improve their record against Baltimore to 4-9 this season. Many sportsbooks, including bet365, have set the game as a pick'em, with both sides set at -110.
The positioning of the teams has made for an interesting contrast to a four-game September series in Baltimore last season, when the Blue Jays all but snuffed out the Orioles' World Series dreams. This is a more experienced Baltimore team with even more talent and wipeout relievers waiting to do their work in the late innings.
Blue Jays vs. Orioles odds
All odds courtesy of

About the Blue Jays (70-57 SU, 60-67 ATS, 50-70-7 o/u)
Toronto's playoff positioning is slightly worse than it appears.
That's because they split their six games vs. the Mariners, meaning the next tiebreaker is intra-divisional record, where Seattle holds an insurmountable lead. So, even though Toronto only trails Seattle – which is 33-14 since the start of July – by one game, it really trails by slightly more than that. As for the division, it would take a miracle at this point with the Jays trailing Baltimore by 8 ½ games with only 35 games left. According to FanGraphs' latest projections, the Jays have a 1.7% chance of winning the division, but a 63.9% chance of making the playoffs, which seems generous.
What you have to wonder at this point is whether the No. 1-ranked pitching staff in MLB is getting a little tired of carrying the load for a drastically underperforming offence. Gausman sounded like he was trying to squelch any of that speculation when he told reporters after Wednesday's game, "These guys are going to be back in the batter's box tomorrow at 7 o'clock ready to go. We're waiting for that big stretch. We've been waiting for that all year, and is it gonna happen. I don't know. I hope it does."
About the Orioles (78-48 SU, 78-48 ATS, 63-53-10 o/u)
Anthony Santander has dealt with back issues all season, but when he is able to play, he exemplifies the kind of offensive depth Baltimore didn't have before this season. He homered twice Wednesday and leads the team with 23 homers.
Though the Orioles are steaming toward a playoff berth, they still have plenty to play for with the Rays just two games behind them in the AL East. Their consistency is impressive for a young, improving team. They haven't been swept in their last 80 series, the fourth-longest such stretch in MLB history.
The only thing potentially lacking in Baltimore is a good ownership group. John Angelos, the son of owner Peter Angelos, said last week the team won't be able to retain this young core of talent without "dramatically," raising ticket prices in the future, a needlessly distracting comment at this point of the season.
Danny Jansen over 1.5 total bases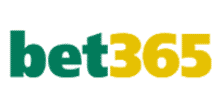 +155
Probable pitchers
Toronto: RHP José Berríos (9-8, 3.39 ERA, 8.63 K/9, 1.21 WHIP)
This bounce-back season for the Jays' hard-throwing right-hander is backed up by impressive analytics. Berríos simply doesn't give up much hard contact. He's in the 74th percentile for average exit velocity and the 70th percentile for hard-hit rate. He helped carry the team in July, putting up a 1.84 ERA and holding opposing lineups to a .599 OPS. August has been more of a grind, with those numbers ticking up to 4.02 and .753, but Berríos has consistently given the Jays chances to win games this season and that's a reasonable expectation in this spot.
Baltimore: RHP Kyle Gibson (12-7, 4.97 ERA, 7.60 K/9, 1.34 WHIP)
The Orioles' right-hander is a good case study in why pitching win-loss records are virtually meaningless. Buoyed by strong run support and good defence behind him, Gibson has pulled off something of a magic trick all season. With solid command, but questionable stuff, he has managed to go 12-7. Look a little deeper and it all starts to look like a mirage. Gibson's hard-hit rate puts him in the 19th percentile and his chase rate ranks in the 37th percentile. His curveball is below-average and his fastball velocity ranks in the 18th percentile. Given all that, the Jays should have a good opportunity to put some runs on the board, but then again, they got shut down by Dean Kremer on Wednesday, so it's hard to know what to do with this data. Just keep in mind that Gibson is one of the more vulnerable pitchers in MLB on any given night.
Weather
It should be another warm, dry evening at Camden Yards, with the forecast calling for first-pitch temperatures of about 26C and a brisk breeze of about 16 km/h blowing out to left field.
Betting trends
At this point, somebody needs to shout it from a mountaintop: always consider the under when the Jays are playing. It's set at nine tonight, which seems low given Berríos's recent form and Gibson's underlying metrics, but the Jays simply won't be denied when it comes to hitting unders. Only the Guardians have smashed the under more than their 57.9% hit rate.
Berríos will be dealing with a very hot offence. The Orioles have scored, on average, 7.2 runs per game, in their last five games. Given his slight downtick this month and the Orioles' recent form, it's worth looking at taking Baltimore to hit the over 4.5 runs at +105.
Player prop trends
Other than Vladimir Guerrero Jr. (.364), the Jays really haven't hit Gibson much in the past. In his two starts against him this season, he got through 13 innings while allowing just two earned runs and striking out 10. However, some of that can be overcome with better batted-ball luck as Gibson doesn't miss many bats. Gibson is a smart pitcher who knows how to pitch to his strong infield defence, but this seems like a decent opportunity to bet on his luck running out and him getting fewer than 17.5 outs (at +115).
Berríos also isn't a huge strikeout guy, but his stuff is a lot more impressive than Gibson's and bet365 has decided to set his strikeout total at a low 4.5. You have to lay -155 odds to get the over, but that seems like a fairly safe bet given that he has eclipsed that total in 17 of his 25 starts this year.
Orioles infielder Gunnar Henderson has scored at least one run (eight total) in his last five games. He's slashing an incredible .417/.440/.875 over the last seven days and is -105 to score a run on Thursday.
Wagers to consider
It makes some sense to pick a left-handed batter to have a good day against Gibson, but none of the Jays' lefties have much of a track record against him. Righty Danny Jansen, on the other hand, has six hits – including three doubles – in just 10 career at-bats off Gibson. Consider taking Jansen's over 1.5 total bases (at +155).
Given the underlying metrics of both pitchers, the evidence points to taking Toronto in what is essentially a toss-up game. The Jays badly need to break out of their offensive funk in time to put a scare into the rest of the American League and Gibson offers a perfect opportunity to begin that trend tonight.
Other MLB games on Thursday
| Home Team | | | Away Team | Time (ET) |
| --- | --- | --- | --- | --- |
| New York Yankees | -210 | +170 | Washington Nationals | 1:05 PM |
| Cleveland Guardians | +115 | -135 | Los Angeles Dodgers | TBD |
| Tampa Bay Rays | -235 | +195 | Colorado Rockies | 1:10 PM |
| Houston Astros | -130 | +110 | Boston Red Sox | 2:10 PM |
| Pittsburgh Pirates | +145 | -165 | Chicago Cubs | 7:05 PM |
| Minnesota Twins | -125 | +105 | Texas Rangers | 7:10 PM |
| Chicago White Sox | -140 | +120 | Oakland Athletics | 8:10 PM |
| Arizona Diamondbacks | -165 | +145 | Cincinnati Reds | 9:40 PM |