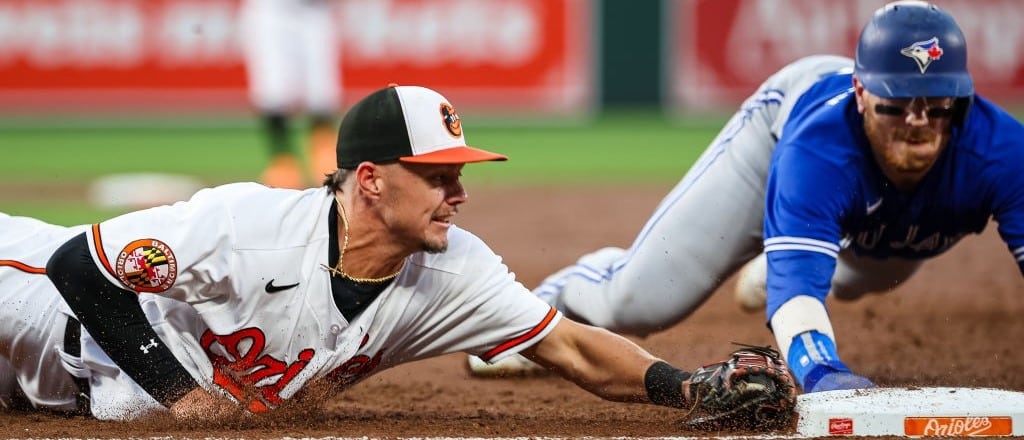 Tuesday night felt like the unofficial opening of the 2023 pennant race for the Toronto Blue Jays, who won a thrilling 10-inning game at Baltimore, 6-3, a game chocked full of playoff-type moments despite a somewhat disappointing crowd of 20,612 fans at Camden Yards.
And they have a chance to continue to push their pitching advantage in this series while playing behind their ace, Kevin Gausman, Wednesday night. They'll face the Orioles' righty Dean Kremer, who comes in as a last-minute replacement for Jack Flaherty.
Bet on Blue Jays vs. Orioles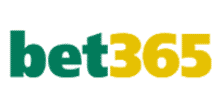 TOR -135
BAL +115
For the second game in a row, the Jays are favoured in this one (at -135 at bet365) due largely to the pitching matchup. They also gained a little much-needed confidence against the division leaders, as they improved to 3-8 vs. the O's on the season. That could be important if the teams meet again in the post-season. Every remaining game is crucial for the Jays given their precarious position in the standings, still on the outside looking in at the AL playoff picture.
Blue Jays vs. Orioles odds
All odds courtesy of

About the Blue Jays (70-56 SU, 60-66 ATS, 50-69-7 o/u)
Tuesday's win shaved a game off Baltimore's lead, but with only 36 games left, it is going to be a tall task to wipe out 7 ½ games, especially since the next two games are the only head-to-head contests remaining between the teams. And the Jays didn't get any closer to the Mariners in the race for the final AL wild-card spot thanks to Seattle's 6-3 win at the White Sox.
But this time of year is all about building momentum to get into the playoffs and, you hope, carry you far once you get there. The Jays came up clutch when they had to Tuesday, with Brandon Belt hammering the go-ahead home run in the 10th and Bo Bichette making a key defensive play in the ninth. But the background story was the 5 1/3 shutout innings from the Toronto bullpen, which is emerging as perhaps the most intimidating aspect of this team's identity.
"They have an excellent, excellent bullpen," Orioles manager Brandon Hyde told reporters after watching that unfold.
About the Orioles (77-48 SU, 77-48 ATS, 62-53-10 o/u)
Hyde made his feelings about the importance of this game clear when he didn't bring back his ace reliever for a second inning of work in a tie game. After watching Felix Bautista blow through the Jays in a 1-2-3 ninth inning, Hyde summoned Mike Baumann to pitch the 10th, which led to the Jays' winning rally.
"I lose him for the series if he pitches again," Hyde told reporters, "and I need him for the next 30-something games, too."
Orioles fans can only hope Hyde's in-game decision-making proves sound in these coming two weeks as they're far from guaranteed a favourable playoff positioning despite their impressive season. Baltimore saw its AL East lead shrink to just two games thanks to Tampa's 12-4 win over the Rockies. Interestingly, Toronto will play a huge part in the AL East race whether it gets back into it or not. The Jays have six games left with Tampa between Sept. 22 and the end of the season.
Kevin Gausman over 6.5 strikeouts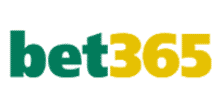 +125
Probable pitchers
Toronto: RHP Kevin Gausman (9-7, 3.24 ERA, 11.66 K/9, 1.16 WHIP)
The Jays' ace has hit a bit of a turbulent patch since mid-July in an otherwise impressive season. In his last five starts, Gausman is 2-2 with a 4.08 ERA and opponents have an .808 OPS against him. A big part of the problem is that eight of Gausman's 37 walks on the season came in those five games. He has been solid against Baltimore, posting a 3.65 ERA and walking just four batters total in his two starts against them this season.
The Orioles might want to consider starting Adam Frazier in this one as he has the best career numbers of any Baltimore player against Gausman, with a .395 average in 38 at-bats against him.
Baltimore: RHP Dean Kremer (8-8, 4.73 ERA, 9.1 K/9, 1.55 WHIP)
Jack Flaherty was originally scheduled to pitch in this one for the O's, but a morning change sees Kremer being handed the ball instead. The 27-year-old, who pitched for Team Israel in the 2022 World Baseball Classic, has had a steady season in Baltimore, already setting a career high in innings pitched while keeping most of his major metrics steady to his breakthrough year in 2022. Kremer's 11-5 record is made particularly noteworthy by the fact that he hasn't lost in back-to-back games this year. A defeat on August 16th against San Diego, where Kremer conceded 3 runs and 5 hits in six innings, gives the Jays the opportunity to be the team who bucks that trend.
One batter with historical success against Kremer is Santiago Espinal. In four games against him, he's gone 5-for-7 (0.778). The sample is small and all five hits were singles, but you take the bases where you can get them.
Weather
Forecasters are calling for pleasant late-summer conditions in the Inner Harbor, with temperatures expected to be about 25C and winds blowing out to left at about 11 km/h.
Betting trends
The Jays have played fairly well as considerable favourites, posting a 53.5% win rate when they're favoured by -120 or more. However, the odds here imply the Jays have a 55.6% chance of winning this game, evidence they could be slightly overrated in this spot.
Tuesday's run total, nine, was right on the black, with some sportsbooks setting it at 8.5 and others at nine. Overall, the Jays have been golden at hitting unders, missing the run total line in 75 of their 126 games (60%).
Baltimore is harder to tab when it comes to run totals, as they have hit 63 overs and 62 unders.
It practically goes without saying in this surprising Baltimore run that they have performed extremely well as underdogs, winning 54.5% of those games and going 25-20 when underdogs of +105 or more.
Player prop trends
If you're banking on Gausman bouncing back from his recent stretch of mediocre pitching, the best play could be to go with over-6.5 strikeouts (at +125) as he has eclipsed that number in 15 of his 24 starts, but none of his last three.
The Jays have been smart to stick with Daulton Varsho despite his offensive struggles, as he has proven to be a 3-WAR player despite them. And lately, he has shown signs of emerging from that season-long slump. He's batting .320 with a 1.053 OPS and four home runs since Aug. 4. If you can stomach the odds, the right play here might be to take Varsho to go over 0.5 total bases at -170.
The Jays aren't particularly easy to strike out. They rank eighth in the league at avoiding them, with an average of just 8.1 per game, which might shed some positive light on a strikeout under on Kremer's end.
Wagers to consider
Here's a way to back Frazier without paying the -170 odds required for an over-0.5 hits wager: take him to record a single (at -110). Frazier (.394 slugging percentage) has very little power and 49 of his 80 hits this season have been singles. Only three of his 15 career hits off Gausman have gone for extra bases, all doubles.
Other MLB games on Wednesday
| Home Team | | | Away Team | Time (ET) |
| --- | --- | --- | --- | --- |
| Pittsburgh Pirates | +105 | -125 | St. Louis Cardinals | 12:35 PM |
| Detroit Tigers | -120 | +100 | Chicago Cubs | 1:10 PM |
| Chicago White Sox | +180 | -220 | Seattle Mariners | 2:10 PM |
| Milwaukee Brewers | -135 | +115 | Minnesota Twins | 2:10 PM |
| Oakland Athletics | +105 | -125 | Kansas City Royals | 3:37 PM |
| Philadelphia Phillies | -130 | +110 | San Francisco Giants | 4:05 PM |
| Los Angeles Angels (GM1 doubleheader) | -165 | +145 | Cincinnati Reds | 4:07 PM |
| San Diego Padres | -120 | +100 | Miami Marlins | 4:10 PM |
| Tampa Bay Rays | -280 | +230 | Colorado Rockies | 6:40 PM |
| New York Yankees | -130 | +110 | Washington Nationals | 7:05 PM |
| Cleveland Guardians | +175 | -210 | Los Angeles Dodgers | 7:10 PM |
| Atlanta Braves | -200 | +170 | New York Mets | 7:20 PM |
| Houston Astros | -115 | -105 | Boston Red Sox | 8:10 PM |
| Los Angeles Angels (GM2) | OTB | OTB | Cincinnati Reds | 9:38 PM |