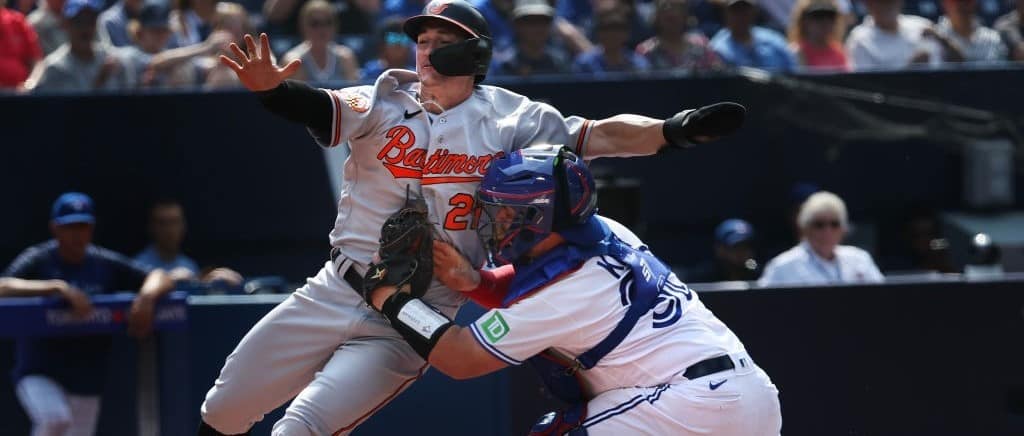 The Toronto Blue Jays have seen this one coming for a while now. They open a three-game series as +105 underdogs in Baltimore Tuesday night hungry for their chance to improve on their 2-8 record vs. the O's and to chip into that big division lead.
But as crucial as this series in Baltimore feels, it's really no more important than the series that follows against the lowly Rockies.
Bet on Blue Jays vs. Orioles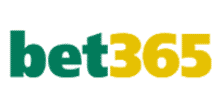 TOR +105
BAL -125
The Blue Jays can't afford to lose many series and, with Baltimore now enjoying an 8 ½-game lead over Toronto with fewer than 40 games left, even a sweep might have been too little, too late when it comes to the AL East title.
And the Orioles aren't exactly playing like a nervous young team about to buckle under the pennant race pressure. They've won seven of their last 10 games, three in a row, and are looking to put away the Rays, who are struggling and now trail Baltimore by three games. The sportsbooks seem to be buying into the Orioles as they've steadily maintained their healthy lead. At bet365, they are now the No. 3 choice to win the World Series at +700, well behind the Braves (+270) and Dodgers (+290). And the Jays? Now that they'd no longer be in the playoffs if the season ended today, they've fallen all the way to +1800.
Blue Jays vs. Orioles odds
All odds courtesy of

About the Blue Jays (69-56 SU, 59-66 ATS, 50-69-6 o/u)
The Blue Jays' biggest problem at the moment is that the team that just moved ahead of them for the final AL wild-card spot, the Mariners, is playing better than anyone in baseball. Seattle, which now enjoys a full-game lead for that spot, has won 20 of its last 25 games to pull out of the early hole it dug itself.
The Jays are close to full strength for their playoff push now that Jordan Romano and Bo Bichette are back, but they'll be anxiously awaiting word on Vladimir Guerrero Jr.'s injured left middle finger. He hurt it during an at-bat Sunday and had to exit early. Monday's off day should have helped cool down the inflammation, but Guerrero's status was up in the air at publication time.
They got a respite from their season of offensive frustration with a five-homer day against the Reds Sunday, but as the old saying goes, momentum is only as good as the next day's starting pitcher and Tuesday the Jays have to figure out a high-upside young pitcher in Grayson Rodriguez.
About the Orioles (77-47 SU, 77-47 ATS, 62-53-9 o/u)
Henderson (-300 at many books) is now a massive favourite to win AL Rookie of the Year, but the thing that makes Baltimore terrifying to the other teams in the division is that he's just the first of many young players they're developing who could make this team a juggernaut for a decade or so. Behind Henderson is the No. 1 prospect in baseball, shortstop Jackson Holliday, who could push his way into the big leagues as early as next season.
Meanwhile, they'd love to figure out if Rodriguez can begin to live up to his considerable hype and raw stuff and provide them something they can use in the post-season.
This is all rather uncharted territory for Baltimore, which is 30 games over .500 before Sept. 1 for the first time since 1997.
Ryan Mountcastle over 0.5 home runs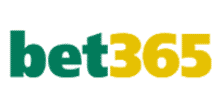 +600
Probable pitchers
Toronto: LHP Yusei Kikuchi (9-4, 3.44 ERA, 9.25 K/9, 1.21 WHIP)
The Jays are about to find out whether Kikuchi is simply hot or whether he could pair with Kevin Gausman to give them an effective one-two pitching punch for a deep playoff run. Either way, his recent form has been impressive. The Jays' lefty has allowed zero or one run in each of his past six starts, going 2-1 with a 1.29 ERA and a .535 opposing OPS. He has struck out 36 batters in 35 innings in that stretch. He will have to pitch carefully to Ryan Mountcastle, who absolutely mashes lefties, especially him. In 12 at-bats off Kikuchi, Mountcastle is batting .583 with four home runs. Small sample size, sure, but that's a lot of damage.
Baltimore: RHP Grayson Rodriguez (3-3, 5.44 ERA, 9.56 K/9, 1.41 WHIP)
Meanwhile, the Orioles are seeing the best evidence yet that Rodriguez is ready to be a major league contributor. His ERA peaked at 7.33 after a tough July 17 game vs. the Dodgers. Since then, he has gone 1-1 with a 2.35 ERA though his nine walks over 30 2/3 innings make you wonder if he has the command to sustain it. One of those games came against the Jays on Aug. 2, when he held them to three runs on just two hits while walking two and striking out six. All that being said, only three qualified starters in MLB have a higher ERA than Rodriguez's, so the Jays need to get to him in this one to set a good tone for a key series.
Weather
It will be a warm, clear night at Camden Yards, with temperatures forecast to be about 27C at first pitch with wind blowing straight in at about 14 km/h.
Betting trends
The Orioles have held their own against pitching-rich teams like the Blue Jays. They are, remarkably, 22-11 this season when playing the 10 teams that have allowed the fewest runs in the majors this season. They're adept at playing low-scoring games, which could help explain their dominance so far against the Jays.
Baltimore is good when favoured, winning 71.9% of the time in those situations, but particularly tough when they're heavily favoured. They've gone 35-12 when favoured by at least -121.
While the Jays have been the second-most likely team to hit unders all season, Baltimore is break even on run totals, with 62 of its 124 games having hit the over.
The Blue Jays have been excellent underdogs all season, going 19-15 when getting odds.
Player prop trends
Gunnar Henderson could have become the first Orioles rookie ever to hit for the cycle if he had simply stopped at first base when he laced a ball down the right field line in Oakland on Sunday, but Henderson kept going to second and had to "settle" for a 4-for-5 day with a pair of doubles and a homer. He was quite hot even before that and is now 8 for his last 14 with a 1.286 OPS in his last few games. Consider overs in several of Henderson's categories, including hits (over 0.5 is -175).
The Orioles rank 19th in MLB in strikeouts and Kikuchi hasn't been particularly adept at getting swings and misses from them in the past. In his two starts vs. Baltimore this season, he has 13 whiffs in 15 2/3 innings. That would seem to make his total of 6.5 strikeouts here a bit steep, but bear in mind you have to lay -160 to take the under.
Wagers to consider
Mountcastle is always worth a look against a left-handed pitcher and, given his numbers vs. Kikuchi, he's more than worthy of being backed in this spot. He has homered in one-third of his at-bats off the lefty, which makes +600 seem like a steal on him to go deep in this one. The first baseman is also riding an eight-game hitting streak into this one and he homered last time out against Oakland on Sunday.
At first glance, it appears bet365 set Rodriguez's total number of outs a bit high at 17.5 (-110), but context matters. Rodriguez has only gotten that number of outs in three of his 16 starts, but those three all came in his last four starts. He has looked like a different pitcher of late and, if that continues here, he could blow through that many outs against an offence that has underperformed all season.
Other MLB games on Tuesday
| Home Team | | | Away Team | Time (ET) |
| --- | --- | --- | --- | --- |
| Detroit Tigers | +100 | -120 | Chicago Cubs | 6:40 PM |
| Philadelphia Phillies | -135 | +115 | San Francisco Giants | 6:40 PM |
| Tampa Bay Rays | -275 | +225 | Colorado Rockies | 6:40 PM |
| New York Yankees | -185 | +165 | Washington Nationals | 7:05 PM |
| Pittsburgh Pirates | -135 | +115 | St. Louis Cardinals | 7:05 PM |
| Cleveland Guardians | +180 | -220 | Los Angeles Dodgers | 7:10 PM |
| Atlanta Braves | -230 | +190 | New York Mets | 7:20 PM |
| Houston Astros | -155 | +135 | Boston Red Sox | 8:10 PM |
| Chicago White Sox | +135 | -155 | Seattle Mariners | 8:10 PM |
| Milwaukee Brewers | -115 | +105 | Minnesota Twins | 8:10 PM |
| Los Angeles Angels | -135 | +115 | Cincinnati Reds | 9:38 PM |
| Oakland Athletics | OTB | OTB | Kansas City Royals | 9:40 PM |
| Arizona Diamondbacks | -125 | +105 | Texas Rangers | 9:40 PM |
| San Diego Padres | -180 | +160 | Miami Marlins | 9:40 PM |