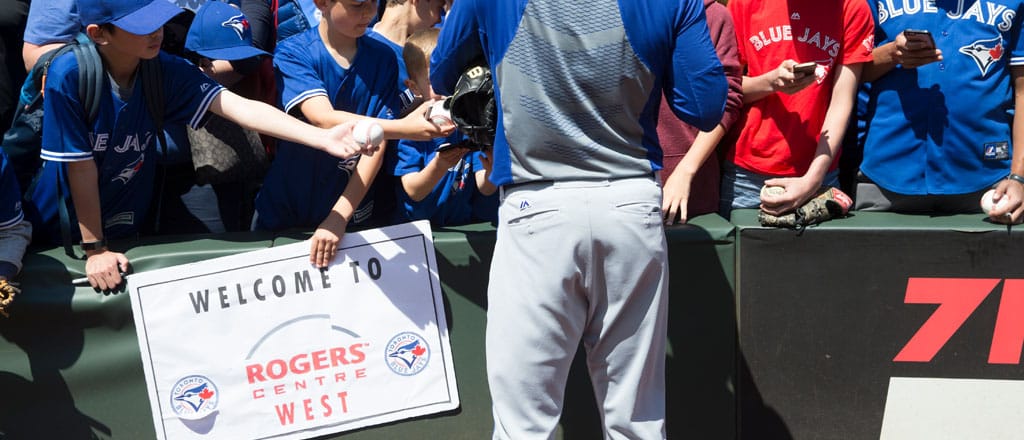 The upcoming series between the Toronto Blue Jays and Seattle Mariners is an interesting one for both clubs. Both desperately need every game to remain in not only the race for their respective divisions but one of the available Wild Card spots as well.
Below we will take a closer look at the first game in the series between these two. We'll learn more about each team, the probable starters, and all the betting trends that you need to know about to make the best picks possible. Let's dive into this Friday night matchup between the Blue Jays and Mariners!
The Blue Jays are -105 'road' underdogs at bet365 and the total is set at eight runs.
Mariners vs. Blue Jays odds
All odds courtesy of

About the Blue Jays (53-43 SU, 42-54 ATS, 42-49-5 O/U)
The Blue Jays face the distinct disadvantage of being in arguably the most competitive division in baseball. At 53-43, they sit third in the American League East, 5.5 games behind the Orioles and Rays, who are tied for first place.
That 53-43 record would have them comfortably ahead in the American League Central and tied for second in the West. Even still, the Rays are freefalling at 3-7 in their last 10 games while the Blue Jays are relatively hot at 7-3.
Before a pair of losses to the Padres, the Jays had won nine of 10 games. Getting back on track is crucial if they are going to hunt down one of the Wild Card spots or even catch up to the division leaders. Given their abysmal record within their division (7-20) they need to make the most of their non-divisional matchups.
About the Mariners (47-48 SU, 45-50 ATS, 48-46-1 O/U)
What began as a promising season has since turned sour for the Mariners. They began the year strong, sitting near the top of the division for a little while. Since then, it has been mediocre baseball, as evidenced by the fact that they currently sit fourth in the American League West. They are a whopping 10 games out of first place (the Rangers are first at 58-39) and 5.5 games back of the final Wild Card spot (coincidentally enough, held by the Jays).
Their performance has been up and down at best. They followed series wins against the Rays, Giants, and Astros by losing four of six to the Tigers and Twins. And before that three-series win streak, they had lost the previous three series. There can be no more hoping for consistency, it needs to come now if the Mariners are to grab one of the Wild Card spots in the AL.
Part of the blame can be put on a disappointing lineup. Julio Rodriguez is hitting a very pedestrian .246, putting him fourth among those with at least 300 AB this season behind Ty France (.249), Jarred Kelenic (.252), and JP Crawford (.259). The Mariners need their best players to perform, and Rodriguez has been anything but his best for much of the season.
Probable pitchers
Blue Jays: Yusei Kikuchi (7-3, 4.13 ERA, 1.28 WHIP, 9.2)
Kikuchi has been solid in the bottom half of the rotation for the Jays this season. In 19 starts this year, he has a 7-3 record through 98 innings pitched. His 100 strikeouts are very impressive with only 30 walks against. With the struggles of Alek Manoah at the top of the rotation, the Jays are depending on the likes of Kikuchi to not only keep them afloat but thriving. In his last start, he gave up two hits and an earned runs in 4.2 IP, though the Jays would love to get a bit more out of him if possible.
Kikuchi faces his former team in Seattle for this one, so emotions should be high.
Mariners: Bryce Miller (6-3, 3.66 ERA, 0.97 WHIP, 8.2 K)
Like Kikuchi, Miller is a back-end-of-the-rotation starter who has been quietly good so far in 2023. He is 6-3 with a 3.66 ERA, and 58 K in 12 starts this year. Even better for the Mariners, he is 5-1 at home, sporting a 2.84 ERA, and posting 35 of his 58 K's on the home mound. With the series being in friendly confines, they hope to have the best from Miller.
He was good in his last outing for the M's as well. He pitched five complete innings, giving up five hits, a walk, and striking out three batters. In his seven home starts, he is averaging under two earned runs per game and an even five strikeouts per as well.
Weather
Expect near-perfect weather in Seattle today, with sunny skies, mild wins, and a 24C temperature at the time of first pitch. Great news for all those travelling Jays fans who are in town!
Betting trends
The bats have been clicking in the Mariners' games – for the opposition. They have given up six or more runs in their last three games, two of which have been losses. They have managed more than three runs just once in their last five games, a 7-6 win against the Twins on July 17.
Blue Jays bats have largely been hot over the last dozen games. Though they managed just one run in two losses to the Padres, the Blue Jays have scored four or more runs in nine of their last 12 games. When they lose, the bats are completely dormant.
The over/under is going to be a tough one to peg. The Blue Jays have been 3-6-1 on their totals in the last 10, but the Mariners are an even 5-5. Both teams can score, but nine runs could be a tough mark to hit with the way the Mariners are swinging the bat of late.
Player prop trends
Despite not hitting the ball as well as he would like, Rodriguez has scored a run in 51.1% of his games this year. That said, he is connecting on the long ball on just 3.1% of his plate appearances this year.
Though the attention in the Jays' lineup tends to be on Guerrero, Bo Bichette is a driving force. He's had surprising power this year, hitting a home run in 16.8% of his games.
Kikuchi has been very consistent over his last 10 starts when it comes to sitting batters down. He has not been under four once, striking out either four or five batters in five of his last 10 starts.
Wagers to consider
Bryce Miller's outs total (15.5) is definitely worth watching. He is -115 to go under that mark, something he has done in five of his last 10 starts. It is interesting that his shortest stints have come against AL East teams (4.2 IP vs. the Yankees, 4.1 IP vs. the Orioles, and 3.1 IP vs. the Rays), so look for the trend to continue here against the Jays.
Though he hasn't had the power numbers that everyone assumed he would, Vladimir Guerrero Jr. is starting to hit with regularity. His hits line sits at +210 for more than 1.5 hits, -105 for more than 1.5 total bases, or +330 to go deep for a home run.
A fun prop available at bet365 today is a head-to-head for total bases, with a mixture of three Jays and four Mariners available in head to heads. We like a Home Run Derby rematch between Vlad and Julio Rodriguez – consider Vlad to come out ahead at +115, Julio at +150, or a draw at +350.
Other MLB games on Friday
Today is a heavy schedule around the majors and bet365 has all the action! Some of our favourite matchups include: