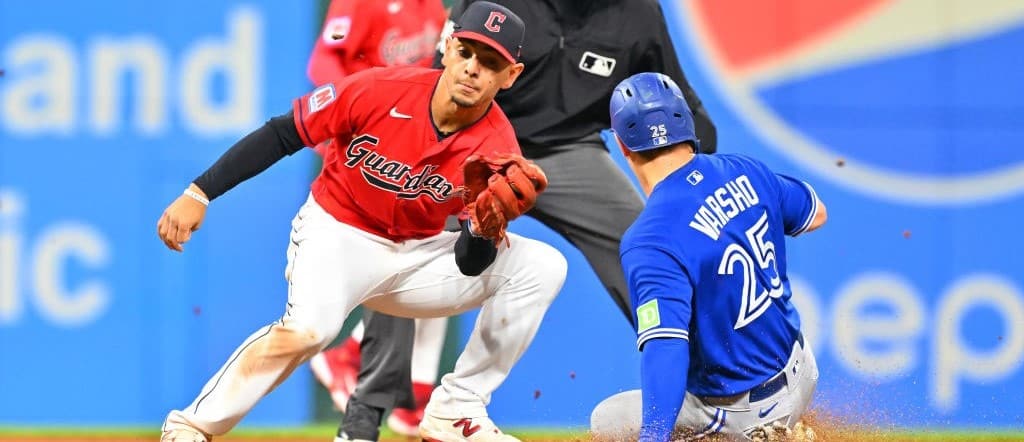 The Toronto Blue Jays hit another embarrassing low in their season of offensive underperformance.
Somehow, they managed to get shut out despite banging out nine hits in Tuesday's 1-0 loss to the Cleveland Guardians and their good young pitcher, Tanner Bibee. That's not easy to do. It requires a dearth of clutch hitting, which the Jays accomplished by stranding all nine runners and going 2-for-8 with runners in scoring position.
Bet on Blue Jays vs. Guardians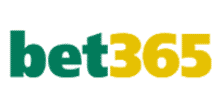 TOR -150
CLE +130
The Jays wasted another strong performance from Yusei Kikuchi, who is finally starting to live up to the three-year, $36 million contract he signed going into 2022. Kikuchi has a 1.24 ERA and 29 strikeouts over his last five starts, which have eaten up 29 innings.
The Jays continued their season-long trend of coming in under the run total, hitting the under for the 63rd time in 113 games (55.7%).
Toronto now trails the first-place Baltimore Orioles by seven games and holds onto the final wild-card spot by two games over the Seattle Mariners and 4 ½ games over the New York Yankees.
They still can guarantee they won't lose this series by getting a win in tonight's game behind their ace, Kevin Gausman. Meanwhile, they will face yet another promising Cleveland rookie in Logan Allen.
Toronto is a -150 road favourite at bet365 and the total is set at eight runs.
Blue Jays vs. Guardians odds
All odds courtesy of

About the Blue Jays (64-51 SU, 55-60 ATS, 45-63-6 o/u)
The Jays feel a lot better about themselves when Gausman is on the mound. He's a legitimate Cy Young contender as he leads the AL in WAR (4.0) and strikeouts (177), narrowly edging Framber Valdez (3.7 WAR) and Pablo Lopez (173 Ks) in those two categories. With only 34 walks this season, his K/BB rate is second only to that of the Braves' Spencer Strider in all of MLB.
So, Gausman isn't the concern here if you take the favoured Blue Jays. The concern is mustering enough runs off another good young Cleveland pitcher to make Gausman's work stand up, something they couldn't do for Kikuchi. The Blue Jays rank 11th in slugging percentage and 15th in runs scored, certainly not the position they expected to find themselves in as the dog days of August arrive.
About the Guardians (55-49 SU, 59-55 ATS, 46-45-3 o/u)
With Bibee's excellent outing following a 12-strikeout performance by Gavin Williams, the Guardians have reason to feel good about their starting pitching for years to come. They just keep cranking these guys out. It has been impressive considering the Guardians have three starting pitchers on the injured list and recently traded away another, Aaron Civale. They probably knew better than their critics about how much young pitching depth they have and they dealt from an area of strength. You can beat the Guardians, but when you do, it's not normally by piling up a ton of runs.
Kevin Gausman over 5.5 strikeouts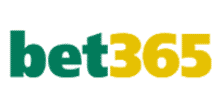 -130
Probable pitchers
Toronto: RHP Kevin Gausman (8-6, 3.20 ERA, 12.06 K/9, 1.17 WHIP)
This guy has done an admirable job stepping in for Alek Manoah as the Jays' in-house Cy Young candidate that helps carry them to the playoffs. In short, he's done exactly what the Jays hoped when they signed him to a five-year, $110 million contract in the offseason. His 32.8% strikeout rate is second only to Strider's and his strikeout pitch, the split-finger fastball, has a ridiculous 42.8% whiff rate. If Gausman gets ahead of hitters, which he usually does, they can feel helpless at the plate against him.
Cleveland: LHP Logan Allen (5-4, 3.65 ERA, 8.86 K/9, 1.37 WHIP)
The Jays face a fairly traditional soft-tossing lefty here, but one who has been highly effective in this, his rookie season. Allen's fastball velocity ranks in the 15th percentile of MLB, but his whiff rate ranks in the 34th percentile, largely because he has strong off-speed pitches, namely a good changeup he uses to neutralize right-handed hitters and a sweeper he uses to try for strikeouts against lefties. Allen has been somewhat more susceptible lately, with a 4.15 ERA in his last seven starts.
Weather
It should be another pleasant evening by the lake. The forecast at first pitch is for cloudy skies and temperatures of about 26C and winds blowing out to right-centre field at about 16 km/h.
Betting trends
The Jays are 20-16 when favored by -150 or more.
Even with Gausman on the mound, be wary of the runline. The Jays have covered the 1.5-run spread in just 54 of their 115 games (46.9%).
The Guardians are 2-11 when set as -128 underdogs or longer.
The Guardians have hit nearly as many unders as the Blue Jays, with a 58.4% hit rate under the total.
Player prop trends
Gausman wasn't particularly sharp in his last start, when he couldn't make it out of the fifth inning against the Orioles, allowing three runs on eight hits. If you view that game as a sign of trouble, you could look to get some value and bet the under in Gausman outs (17.5, +135), but be aware that he has gone under that total in just six of his 22 starts this season. Seems wiser to bank on a bounce-back start against a weak offence.
Allen has pitched at least five innings in five straight starts and is averaging 5.4 innings per appearance on the season. That means there may be a bit of margin to bet the under 16.5 outs (-130) here, especially since the Jays have hit lefties at a .276 rate, fifth-best in baseball.
Look for Kole Calhoun to get a start in this one for Cleveland, as he is one of the few Guardians hitters to have had much success against Gausman. He's batting .346 with a home run in 26 at-bats against the Jays' righty.
Wagers to consider
Because the Guardians are the hardest team in the majors to strike out, Gausman's strikeout line is set at a modest 5.5 (with the over at -130 odds) creating a potential opportunity. Gausman has gone over his strikeout total in 17 of 22 starts this season, making this a play that's always worth tabbing, including here. He also has recorded at least six strikeouts in seven straight starts, so consider this a strong lean.
One creative way to take advantage of the Jays' offensive futility this season is to bet the under on 16.5 total hits (-110), which the Jays and their opponents have hit in 69 of 115 games (60%). The Guardians' plan was to rely on contact hitting this season, but it hasn't worked out. Their .249 batting average (17th in MLB) hasn't given them enough base runners to utilize their speed on the bases. Gausman combined with the Jays' season-long slump makes this a fairly comfortable wager to hold.
Other MLB games on Wednesday
| Home Team | | | Away Team | Time (ET) |
| --- | --- | --- | --- | --- |
| Cincinnati Reds | -125 | +105 | Miami Marlins | 12:35 PM |
| Milwaukee Brewers | -230 | +190 | Colorado Rockies | 2:10 PM |
| Oakland Athletics | +225 | -275 | Texas Rangers | 3:37 PM |
| Tampa Bay Rays | -150 | +130 | St. Louis Cardinals | 6:40 PM |
| Philadelphia Phillies | -180 | +160 | Washington Nationals | 6:40 PM |
| Pittsburgh Pirates | -170 | +150 | Atlanta Braves | 7:05 PM |
| Baltimore Orioles | -120 | +100 | Houston Astros | 7:05 PM |
| Boston Red Sox | -225 | +185 | Kansas City Royals | 7:10 PM |
| New York Mets | +100 | -120 | Chicago Cubs | 7:10 PM |
| Chicago White Sox | OTB | OTB | New York Yankees | 8:10 PM |
| Los Angeles Angels | -140 | +120 | San Francisco Giants | 9:40 PM |
| Arizona Diamondbacks | +110 | -130 | Los Angeles Dodgers | 9:40 PM |
| Seattle Mariners | +110 | -130 | San Diego Padres | 9:40 PM |