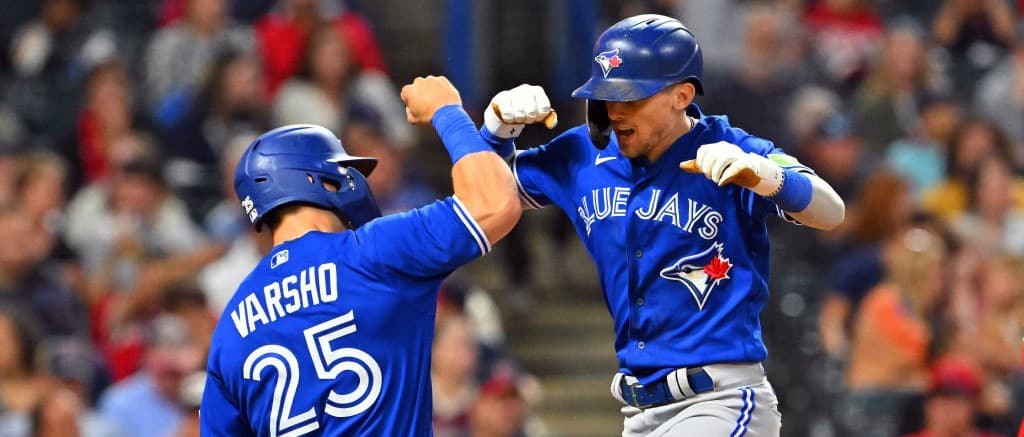 Monday was a very good day for Cavan Biggio in a season that hasn't had many of those.
Biggio has struggled for three consecutive seasons to live up to the bar his first two set, but on Monday he got a reprieve from all that. Biggio launched the two-run home run that was the difference in the Jays' 3-1 win over the Guardians. Then, he made the play that preserved it, sprinting his way to the first-base bag to complete an unassisted double play that ended the eighth inning just when the Guardians were building a potential rally.
Bet on Blue Jays vs. Guardians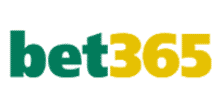 TOR -125
CLE +105
The Jays won their fourth straight game, which hasn't gotten them any closer in the AL East, but has helped them build a three-game lead over their closest pursuer (the Mariners) for the AL's final wild card spot.
In Biggio's first two major league seasons, he batted .240 with a .798 OPS. In the three years since then, he has hit .207 with a .678 OPS.
The Jays are hopeful starting pitcher Hyun Jin Ryu will be OK after exiting Monday night's game after being struck on the right knee by a batted ball. The left-hander, making just his second start since missing 13 months after undergoing elbow surgery, pitched four hitless innings despite a fastball that never registered above 91 mph and averaged 89.1 mph.
Toronto is a -125 road favourite on Tuesday at bet365 and the total is set at eight runs.
Blue Jays vs. Guardians odds
All odds courtesy of

About the Blue Jays (64-50 SU, 55-59 ATS, 45-62-6 o/u)
The pitching has kicked it into another gear just as the Jays enter the final stage of this pennant race. Seeing Ryu hit spots again, masterfully locating his changeup and curveball to spot a fastball that is among the slowest in MLB, was another promising sign for the team with the best ERA (3.77) in Major League Baseball. Afterward, manager John Schneider indicated the line drive that struck Ryu's knee may have caught more meat than bone.
"We joke about his big calves," Schneider told reporters. "And he's got two calves on the right leg right now."
If Ryu can avoid going back on the injured list, the Jays' pitching has a chance to be even better in coming weeks. Before the game, reliever Jordan Romano threw his first bullpen session since lower-back inflammation put him on the IL in late July.
About the Guardians (54-49 SU, 58-55 ATS, 46-44-3 O/U)
Monday was a fairly representative night for the Guardians. They pitched well, but couldn't get the key hit.
Rookie starter Gavin Williams was far more efficient than he had been in recent starts and struck out 12 Blue Jays over seven shutout innings. Meanwhile, the top four hitters in the Guardians' lineup combined to go 1-for-14 without a run scored or RBI. Williams will find out what the other Cleveland pitchers have known for a couple years now: it's a tough place to get wins.
This is a truly bad offence. The Guardians' plan to zig while other teams zag – to concentrate on contact over power and generate offence on the bases – simply hasn't worked. The Guardians rank a distant last in home runs (84). While they're also last in strikeouts, they're 27th in runs scored. Maybe it's time to add a little power to protect José Ramírez this winter? Just a thought.
Yusei Kikuchi over 5.5 strikeouts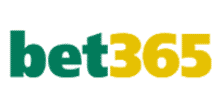 -115
Probable pitchers
Toronto: LHP Yusei Kikuchi (9-3, 3.67 ERA, 9.28 K/9, 1.27 WHIP)
This guy does not get enough credit for how consistent he has been. If anything, he has hit another gear just when the Jays need him to do so, with a 3-1 record and 3.05 ERA in his last seven outings. He is averaging more than a strikeout per inning on the season and is top 35 in most categories. He is the epitome of a great No. 3 or a decent No. 2 starter. This is an excellent spot for Kikuchi, facing a Guardians squad that ranks 29th with a .231 batting average against left-handed pitchers. There's almost nothing to worry about when facing the Guardians, who have managed just 24 home runs against left-handed pitchers all season.
Cleveland: RHP Tanner Bibee (7-2, 3.14 ERA, 9.03 K/9, 1.25 WHIP)
This is a good case in point for how well the Guardians develop their own pitching. A night after one of their former first-round picks struck out 12 batters, they're putting a fifth-rounder on the mound with even better numbers. In fact, if not for the presence of Orioles third baseman Gunnar Henderson, Bibee would have a strong case for AL Rookie of the Year honours. Bibee also is on a roll, going 3-0 with a 2.04 ERA since the start of July, and don't discount the advantage he'll enjoy facing a team for the first time.
Weather
Forecasters are expecting a pleasant summer evening along the lakeshore, with temperatures of around 25C and partly cloudy skies. Winds are forecast to be blowing out to right-center field at a gentle 14 km/h.
Betting trends
The Guardians have lost each of their last four games in which they have been underdogs.
While the Blue Jays have been reliable under hitters all season (59.6%), the Guardians have been specializing in not scoring enough to hit the number as of late. Cleveland has gone under the total in eight of its last 11 games.
The Guardians are 17-22 against left-handed starters.
The Blue Jays are 37-29 when favoured by -125 or more.
Player prop trends
Cleveland's best hitter, José Ramírez, has been landing almost as many punches as hits these days. Since the start of August, Ramirez is hitting .211 with zero home runs. That's four hits in 22 plate appearances. Until he breaks out (and he will), it's worth exploring all of Ramirez's unders (under 0.5 hits +185, under 0.5 runs -135, under 1.5 total bases -145)
Steven Kwan is appreciably worse at Progressive Field than on the road this season, batting .259 at home and .282 on the road. He has struck out more times (33) than he has walked (28) in Cleveland.
Quietly, George Springer has put his long slump to rest. Springer has eight hits in his last 16 at-bats after going two for his previous 49.
Bibee has walked two or more batters in eight of his last 10 starts while averaging 2.5 walks per game during that span. He's a steep -200 to walk more than 1.5 batters on Tuesday.
Wagers to consider
If you're going to take a flier on Brandon Belt hitting a home run (+390), this is a pretty good spot for it. He's recorded five hits including a home run over his last three games.
It would be foolish not to consider the under eight runs (-110) with two teams that specialize in not scoring as much as people expect matching up and two competent starting pitchers on the mound. The Guardians haven't scored more than four runs in a game since July 30 and the Blue Jays have done so just three times in that span.
These can be deceiving because of the small sample size and the changes teams rosters undergo, but Kikuchi has tended to dice up the Guardians. He has made three starts against them and has a 1.80 ERA. Given Cleveland's offensive struggles and Kikuchi's recent form, it's reasonable to expect him to eclipse the number of outs (16.5, -115) and strikeouts (5.5, -115) in this one.
Other MLB games on Tuesday
| Home Team | | | Away Team | Time (ET) |
| --- | --- | --- | --- | --- |
| Philadelphia Phillies | -290 | +235 | Washington Nationals | 4:05 PM |
| Tampa Bay Rays | -170 | +150 | St. Louis Cardinals | 6:40 PM |
| Cincinnati Reds | +120 | -140 | Miami Marlins | 6:40 PM |
| Detroit Tigers | -105 | -115 | Minnesota Twins | 6:40 PM |
| Baltimore Orioles | +110 | -130 | Houston Astros | 7:05 PM |
| Pittsburgh Pirates | +140 | -160 | Atlanta Braves | 7:05 PM |
| Philadelphia Phillies (Game 2 doubleheader) | -210 | +175 | Washington Nationals | 7:05 PM |
| Boston Red Sox | -170 | +150 | Kansas City Royals | 7:10 PM |
| New York Mets | +105 | -125 | Chicago Cubs | 7:10 PM |
| Chicago White Sox | +135 | -155 | New York Yankees | 8:10 PM |
| Milwaukee Brewers | -220 | +180 | Colorado Rockies | 8:10 PM |
| Los Angeles Angels | -105 | -115 | San Francisco Giants | 9:38 PM |
| Arizona Diamondbacks | +135 | -155 | Los Angeles Dodgers | 9:40 PM |
| Oakland Athletics | +210 | -250 | Texas Rangers | 9:40 PM |
| Seattle Mariners | -140 | +120 | San Diego Padres | 9:40 PM |