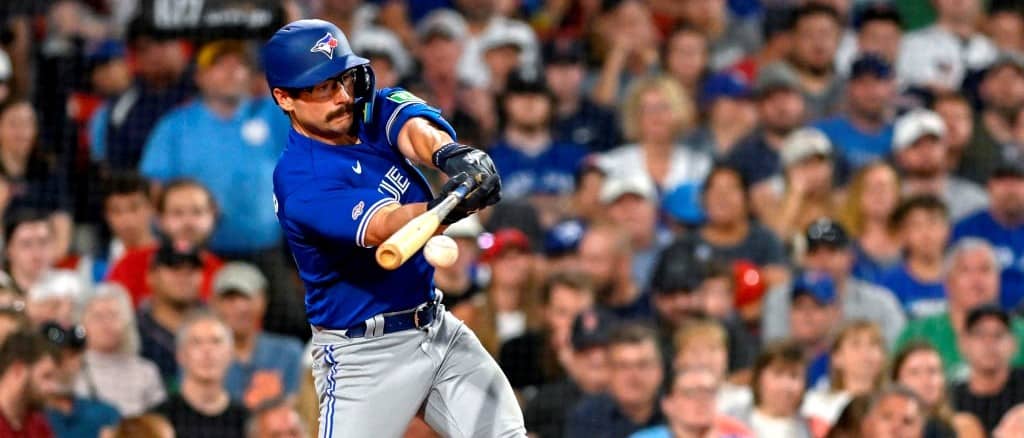 The Toronto Blue Jays just played their finest series of the year in some respects. Their three-game sweep of the Boston Red Sox certainly came at an opportune time, with their wild-card lead under threat and after losing their first seven games vs. Boston this season.
It was the newest Jay who did the heaviest lifting. Two days after being promoted from Triple-A Buffalo, rookie Davis Schneider hit his second home run, a long one onto Lansdowne Street Sunday. Schneider became the first player in MLB history to pick up nine hits and mash two home runs over his first three major league games. It's clear the Jays don't view Schneider's early production as a flash in the pan, either, as they have quickly inserted him into the No. 3 spot in their order.
Bet on Blue Jays vs. Guardians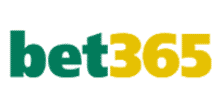 TOR -130
CLE +110
The sportsbooks have seemed to continue believing in the Jays even as they were being pummeled by other AL East teams at times this season. At bet365, they are the No. 7 choice to win the World Series at +1500 behind the two powerhouse NL teams, the Dodgers and Braves, and behind the Astros, Rays, Rangers and Orioles in the American League.
On Monday night, the Blue Jays are -130 road favourites at bet365 and the total is set at nine runs.
Blue Jays vs. Guardians odds
About the Blue Jays (63-50 SU, 54-59 ATS, 45-61-6 o/u)
Sunday's 16-hit attack was cathartic for a Jays team that had struggled to score runs in a frustrating four-game series with first-place Baltimore in the previous series, with Toronto dropping three of those games.
The Jays' chances of winning the AL East now are even slimmer than they were before the weekend since Baltimore also swept its series and retains a 7 ½-game lead with just 50 games left for the young division leaders. But the Jays now have a more-robust 2 ½-game lead in the wild-card standings over the Seattle Mariners, a 4 ½-game lead over the Yankees and a five-game leader over Boston.
The Jays have a pretty challenging two-week stretch coming up with a heavy dose of the Guardians, oddly, who they play in half of their next 18 games. It's crucial that the Jays navigate this stretch so they can reach the part of their schedule where they play nothing but the dregs of the standings: the Nationals, Rockies, Athletics and Royals in consecutive series taking them into September.
About the Guardians (54-48 SU, 58-54 ATS, 46-43-3 o/u)
The Jays could be the biggest beneficiary of Saturday's fistfight between José Ramírez and Tim Anderson considering any suspension handed down presumably could be served by the Guardians' best player while playing the Jays in the next couple of weeks.
Either way, Cleveland hasn't exactly been taking a golden opportunity and running with it. In fact, despite playing in an eminently winnable AL Central and being in the thick of the standings, Cleveland traded away a very effective reliever, Aaron Civale, to the Tampa Bay Rays in exchange for a first-base prospect. That's not exactly the way to send the message to your team that you believe in them as contenders. The Guardians are 2-3 since the trade and trail the first-place Twins by 4 ½ games.
Davis Schneider over 0.5 home runs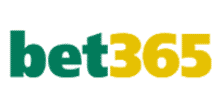 +825
Probable pitchers
Toronto: LHP Hyun Jin Ryu (0-1, 7.20 ERA, 5.4 K/9, 2.00 WHIP)
Ryu makes his second start since returning from Tommy John surgery. He got hit hard, especially in the early going of his five-inning start against Baltimore in which he allowed four runs on nine hits. The Jays are trying to find out of Ryu can regain the pinpoint command he had before the injury to determine if he'll be someone they can trust come the stretch run. Throwing strikes is rarely the issue. Even in that first, shaky start, Ryu hit the zone with 54 of his 80 offerings. It's getting to spots where hitters can't barrel them that was more of a challenge. Ryu can't afford to be anywhere near the middle of the plate with a fastball that struggles to reach 90 mph these days.
Cleveland: RHP Gavin Williams (1-3, 3.38 ERA, 7.8 K/9, 1.34 WHIP)
That the Guardians are even peripherally involved in a playoff race is a testament to their excellent pitching. Williams, their first-round pick in the 2021 draft, is among the young pitchers who have this team set up for contention in future seasons. If only the Guardians' front office would add a couple more hitters around Ramirez. Williams brings a classic power right-hander repertoire, with a 96-mph fastball, a slider he'll throw roughly 20% of the time, and a curveball he mixes in for a change of pace.
Weather
Showers are expected to move on around game time at Progressive Field, with temperatures of around 21C expected and winds fairly robust out to centre field at 29 km/h.
Betting trends
The Jays have actually held serve pretty well as stiff favourites, going 33-27 when favoured in the moneyline by odds of -130 or more.
Despite the weekend outbreak in scoring, the Jays have been reliable under hitters all season. They and their opponents have come in under the total in 67 of 113 games (59%).
Cleveland hasn't fared well as an underdog, winning just one-third of its 33 games in which it had been the 'dog by +110 or more.
Cleveland and its punchless offence also have tended to hit unders, cashing them in 64 of its 11 games (57.6%).
Toronto is 5-0 on the runline in its last five road games.
Player prop trends
Bet365 is offering a low number on Williams' strikeouts (4.5) though you'll have to pay dearly with -135 juice. Williams has eclipsed that number of strikeouts in exactly half of his eight starts, so it really comes down to how you think he matches up with the Jays, a team he has never faced. The Jays don't strike out much. Additionally, it might be worth taking a look at his walks props. Williams has walked two or more batters in five of his last six starts. He's -160 to walk over 1.5 batters in this one.
George Springer has pulled himself out of the worst slump of his career, going 7-for-12 with three doubles in the Jays' series in Boston. The sportsbooks have taken note. He's -260 to pick up at least one base hit. If you're looking for better value on Springer, take a look at his runs props. He's scored a run in three straight games and four of his last five. You can pick up over 0.5 runs at +105.
Paul DeJong has had a rough start to his Jays' career, with just two hits in his first 20 at-bats. He has been particularly unproductive against right-handed pitching this year, batting .218 with just a .387 slugging percentage against righties. He's +100 to be hitless in this game.
As previously mentioned, Schneider has nine hits and two homers over his first three big-league games. He's -145 to record a hit, +825 to homer, and +235 to drive in a run.
Wagers to consider
Considering he's still working his way back, Ryu's 2.5 total earned runs allowed line (at even money) seems like easy pickings on the over. But consider that Cleveland doesn't have nearly the power Baltimore does to make Ryu pay for any mistakes. In fact, the Guardians are last in MLB with just 84 home runs.
We could pretty much put this one on auto-save though it's even more relevant here, since Cleveland tends to hit unders as well. When in doubt, just play the under (-120).
Other MLB games on Monday
| Home Team | | | Away Team | Time (ET) |
| --- | --- | --- | --- | --- |
| San Diego Padres | -140 | +120 | Los Angeles Dodgers | 4:10 PM |
| Philadelphia Phillies | -225 | +185 | Washington Nationals | 6:40 PM |
| Cincinnati Reds | +115 | -135 | Miami Marlins | 6:40 PM |
| Detroit Tigers | +145 | -165 | Minnesota Twins | 6:40 PM |
| Pittsburgh Pirates | +235 | -290 | Atlanta Braves | 7:05 PM |
| Boston Red Sox | -192 | +167 | Kansas City Royals | 7:10 PM |
| New York Mets | -110 | -110 | Chicago Cubs | 7:10 PM |
| Milwaukee Brewers | -240 | +200 | Colorado Rockies | 8:10 PM |
| Chicago White Sox | +145 | -165 | New York Yankees | 8:10 PM |
| Los Angeles Angels | -105 | -115 | San Francisco Giants | 9:38 PM |
| Oakland Athletics | +175 | -210 | Texas Rangers | 9:40 PM |