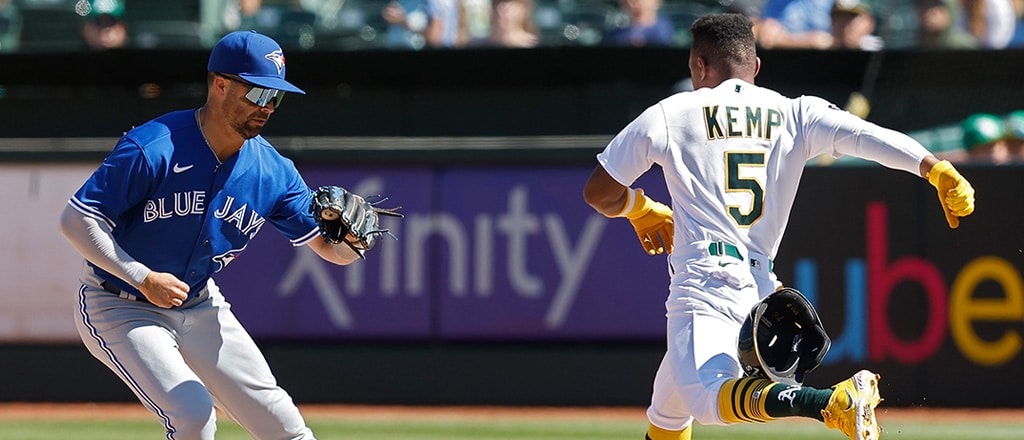 It's working. The Blue Jays have begun to take advantage of the weakest stretch of schedule all season to improve their position in the post-season picture.
On Saturday, the Jays embarked upon a well-timed stretch of nine straight games against the three worst teams in Major League Baseball. After taking two of three in Colorado, they opened a three-game set in Oakland by grabbing Monday's first game in 10 innings, 6-5. In winning those three games in four days, the Jays lopped a game off their deficit in the wild-card standings. They now have the same number of wins as the Texas Rangers and just one more loss.
Bet on Blue Jays vs. Athletics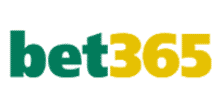 TOR -185
OAK +165
They have four head-to-head games left with Texas starting Monday that could decide the whole darn thing, but first they have get five more games against Oakland (42-96) and the Kansas City Royals (43-96) to try to make up more ground.
The Blue Jays have an easier remaining strength of schedule than either of the two teams surrounding them in the standings, Texas and Boston. The Rangers, who were emerging as a boutique World Series pick not many weeks ago, now are in serious jeopardy of not reaching the playoffs with remaining series against the Mariners, Astros, Blue Jays and Red Sox. At Bet365, the odds don't necessarily reflect all these developments just yet, so there may be a futures-bet opportunity. Texas is still +1400 to win the World Series while the Blue Jays still are +2200.
Blue Jays vs. Athletics odds
All odds courtesy of

About the Blue Jays (76-62 S/U, 65-73 ATS, 59-73-6 o/u)
No matter how easy this stretch of games might be, the Jays still are playing it without anything close to their best lineups. That's because Bo Bichette (right quad), Matt Chapman (broken finger) and Danny Jansen (broken finger) all are on the 10-day injured list. Then, on Monday, Brandon Belt couldn't play due to lower back tightness.
Manager John Schneider wouldn't commit to whether Belt will be available in the final two games of this series, but none of the other three are eligible to return for at least another week to 10 days.
The optimist would say the Jays should be whole and ready for the World Series push in plenty of time for the start of the playoffs, but the pessimist would begin to worry whether they can get there with this rag-tag outfit of replacements.
About the Athletics (42-96 S/U, 68-70 ATS, 72-59-7 o/u)
The A's have started to bring up their top prospects, which might help them build a tiny bit of excitement for their move to Las Vegas, whether that occurs next year at a minor-league stadium or not until 2028, when their new stadium is ready. The team's No. 4 prospect, Lawrence Butler, 23, hit two home runs in Sunday's game. Last year at this time, Butler was playing in High-A ball.
The blasts were impressive, in part, because of who they came against, José Berríos and Jordan Romano.
In general, though, this series stands out as a mismatch between the league's best-pitching team and its weakest-hitting team. Oakland's .672 team OPS is dead last in the majors.
Ken Waldichuk Under 15.5 Outs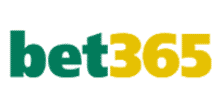 -115
Probable pitchers
Toronto: RHP Chris Bassitt (13-7, 3.81 ERA, 8.22 K/9, 1.19 WHIP)
Based on his 4.56 FIP (Fielding Independent Pitching) one could surmise that Bassitt has gotten a bit lucky this season on balls put in play. Another way of saying that is the Jays have fielded well behind him, which is kind of what you have to do with contact pitchers. The results have been generally consistent when Bassitt is on the mound. He had one of his better performances of the season his last time out, holding Washington to three hits and no runs over eight innings. Oddly, he struck out just three batters in that game and, in general, his ability to get whiffs has been in decline since 2021 along with his velocity. The main thing Bassitt has going for him against his former team: he's facing the worst lineup in MLB.
Oakland: LHP Ken Waldichuk (2-7, 5.92 ERA, 9.0 K/9, 1.67 WHIP)
Only Jordan Lyles has a higher ERA among qualified pitchers this season than Waldichuk, a lefty who has a fairly straightforward style. He's going to throw his best pitch, a fastball, quite a bit – about 54% of the time so far this season. It has average velocity at around 93 mph, but it plays up a bit since Waldichuk has elite extension (91st percentile). He also likes to throw a slider nearly 30% of the time, but per Baseball Savant, it's not much of a pitch, in the bottom-three percentile for Run Value. The Jays don't mind lefties, having hit .283 against them this year, so this could be a challenging start for Waldichuk, who walked five batters in his last outing.
Weather
The A's certainly aren't moving because of the weather where they play, which is typically delightful this time of year. Expect clear skies and first-pitch temperatures of about 19C at first pitch with wind blowing out to left field at about 11 km/h.
Betting trends
The teams' trends offset in terms of predicting the total number of runs. While only four MLB teams have hit a higher percentage of unders than the Blue Jays, only two – the Dodgers and Pirates – have been more prone to hit the over than Oakland. Injuries to Toronto's lineup might make unders seem tempting here, but they also will be reflected in the low totals (such as 8.5 for Tuesday night).
You could also ride a shorter-term trend here – the Jays have hit the over in seven of their last eight games – but it seems a little risky given all the injuries to their lineup.
Player prop trends
The Blue Jays tend to trust Bassitt late in games, which makes it worth considering over 18.5 outs (at even money). Bassitt has gone at least six innings in 19 of his 28 starts and the lack of pop from this Oakland offense means that hook shouldn't be much of a problem if Bassitt is on.
Brent Rooker might be only batting .242, but he's the hitter to be feared in this largely lightweight Oakland offense. Rooker has done some damage against the Blue Jays in the past. While he has never faced Bassitt, four of his three hits against Toronto have gone for extra bases.
Lawrence seems to have found his power stroke, with three home runs in his last five games, all of which traveled at least 400 feet. Given Bassitt's propensity to allow home runs (only 13 pitchers have given up more), it might be worth considering Butler (+824) or Rooker (+575) to go deep in this one.
Wagers to consider
As we mentioned above, the Blue Jays might be a bit of a value at +2200 to win the World Series given their relatively easy schedule while stumbling Texas (+1400) appears to be an overlay. Consider taking a stand on the Jays here. It might pay off when Chapman and Bichette return to fortify a lineup that will enter the playoffs behind the best pitching staff in the majors. That's value, right?
Waldichuk has the 13th-worst walk rate in MLB and the Jays are a very patient team (fourth in OBP). That combination certainly could produce a high pitch count for the lefty, which would drive him out of the game well before he gets an out in the sixth inning. Thus, it's worth considering under 15.5 outs for Waldichuk (at -115).
Other MLB games on Friday
| Home Team | | | Away Team | Time (ET) |
| --- | --- | --- | --- | --- |
| Cleveland Guardians | -105 | -115 | Minnesota Twins | 6:10 PM |
| Pittsburgh Pirates | +160 | -180 | Milwaukee Brewers | 6:35 PM |
| Tampa Bay Rays | -155 | +135 | Boston Red Sox | 6:40 PM |
| Miami Marlins | +125 | -145 | Los Angeles Dodgers | 6:40 PM |
| Cincinnati Reds | +125 | -145 | Seattle Mariners | 6:40 PM |
| New York Yankees | -240 | +200 | Detroit Tigers | 7:05 PM |
| Washington Nationals | +120 | -140 | New York Mets | 7:05 PM |
| Atlanta Braves | OTB | OTB | St. Louis Cardinals | 7:20 PM |
| Kansas City Royals | -125 | +105 | Chicago White Sox | 7:40 PM |
| Chicago Cubs | -135 | +115 | San Francisco Giants | 7:40 PM |
| Texas Rangers | +100 | -120 | Houston Astros | 8:05 PM |
| Los Angeles Angels | +145 | -165 | Baltimore Orioles | 9:38 PM |
| Arizona Diamondbacks | -210 | +175 | Colorado Rockies | 9:40 PM |
| San Diego Padres | -115 | -105 | Philadelphia Phillies | 9:40 PM |