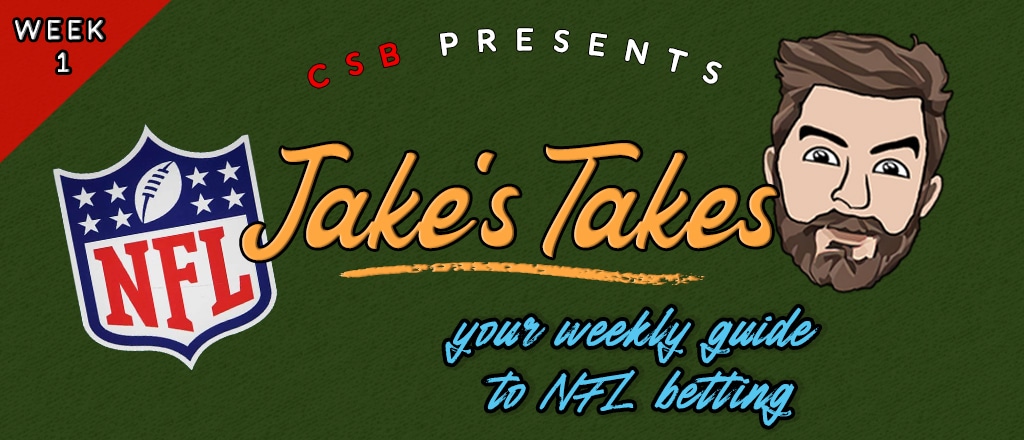 Welcome back NFL fans! As we did last year, we here at CSB want to give you a once a week, one-stop guide to NFL Betting. As your humble NFL shepherd, I (Jake) will give you my hot betting takes, look at some exploitable areas to bet and just generally get you ready for the week of football ahead.
You may remember that last season, we focused exclusively on against the spread betting with key NFL stories mixed in, but this year we're aiming a little higher. We hope that this weekly guide will give you a more well rounded overview of what to look for when betting. So without further ado, I wish you a warm welcome to the first edition of Jake's Takes! Let's dive into the NFL Week 1 story.
---
The first week of the NFL season is a wonderful, crazy time. Chock full of anticipation coated in the murky fog of the unknown. What can be gleaned from the previous season's performances, the off-season carousel of player movements and whatever we can discern from the pre-season schedule will guide us in making our Week 1 bets.
That being said, there's a whole lot we don't know right now. Admittedly, as someone who writes about the NFL, I typically like to disconnect a little bit once the season wraps up. But this off-season was really hard to ignore. A game of musical chairs played out for months on end as players swapped teams, sometimes seemingly at random (who had DeHop playing going to the Titans on their bingo card?). It honestly felt like a seismic shift in the power structures of the league, but when we really look at who's on top going in to the start of the season, it's still mostly the usual suspects. That's another element that makes the early weeks so intriguing, cause there's a team out there being overlooked right now that is going to coalesce quicker than most expect.
Week 1's got a few key matchups that might help us answer a few of those linger questions going forward.
Right out of the gate Kansas City vs Detroit is a hot one. Does the Lions' hype train continue to roll and do we see a championship swoon from the Chiefs early?
The (very) new look Panthers in a sneaky spot against the Falcons in Atlanta. Underdogs for now, will all of Carolina's additions help first overall pick Bryce Young hit the ground running?
We've got a battle of Ohio to look forward too right away, as the championship aspirant Bengals are road favourites against the Browns. Is Deshawn Watson back to his former self? Will he ever be?
The Chargers and Dolphins should be awesome. Tua is healthy and has the weapons, and the Miami defense should be much improved, but is it enough to out maneuver Justin Herbert at home?
Finally the NFL has served up a delicious main course for Monday Night Football, as the Bills travel to MetLife to clash with Aaron Rodgers and the Jets in primetime. Does Rodgers have enough in the tank for a title run? Can Buffalo get over the hump this season?
Before we start to dig into the clues, before we start to parse out truth from fiction, let's look at the odds going in to Week 1.
All odds courtesy of bet365
* = Home Team
Underdog
---
Before we get a little more granular with it, let's take a look at some lines we can exploit right now, and some we can hold back on a little longer.
Week 1 Lines to bet NOW
This line will likely continue to drop as we get closer to game time on Thursday as the news that superstar Travis Kelce will most likely not be ready to suit up for KC. Even without this news this is a good spot for Detroit to pull off the upset. Yes, even though the Chiefs haven't lost an opening game since drafting Patrick Mahomes, I still say side with the Lions here as they're a hungry (no pun intended) team on the rise with a ton to prove. Rookie RB Jahmyr Gibbs is also gonna benefit greatly from the absence of KC pass rusher (and current holdout) Chris Jones.
Jump on this one before oddsmakers get wise to certain trends. Like the trend of Pittsburgh coming out of the gate hot and pulling off upsets in Week 1, namely beating the Bills in 2021 and the Bengals in 2022. They'll be raring to go as Home dogs and TJ Watt is gonna want a piece, nay several pieces of Brock Purdy. The 49ers will ultimately be fine, but the Brock Purdy hand wringing starts early.
In the grand scheme of Week 1 this points line is on the low side, but not low enough that I don't feel confident hitting the under. Yes all the clichés are to be mentioned, such as the game is taking place at the typically stingy Gillette stadium, the Pats are a stingy team and are coached by a stingy coach. That said, clichés exist for a reason and with the edition of Ezekiel Elliot to a run attack that already boasts Rhamondre Stevenson, the Pats are fixin' to grind baby.
Week 1 Lines to bet LATER
The Cowboys are 9-1 over their last 10 against the Giants, including 2 wins last season, and I STILL feel like this is a trap game for them. At home, and bolstered by a successful 2022 campaign, I see a Giants team that gives Dallas as much as they can handle and maybe a bit more. Sit on this one for a few days and if we're lucky, the line creeps further towards the trends as opposed to the traps. Provided the spread stays above three and we get a little more juice for the squeeze, hit the Giants this weekend.
Bet on Cowboys vs. Giants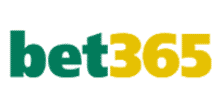 DAL -165
NYG +145
Week 1 Line that makes me go hmm…
As I said above I like the Lions taking this one from the Kelce-less Chiefs, therefore before folks start jumping on the Detroit bandwagon why not hit some inflated odds while we still have 'em. Win Margin 1-6 is simple, if Detroit wins, we get a nice double swoop, but can we be bold enough to predict the Lions taking it by a touchdown+? The odds are certainly enticing enough to consider Win Margin 7-12.
---
Betting Mismatches of the Week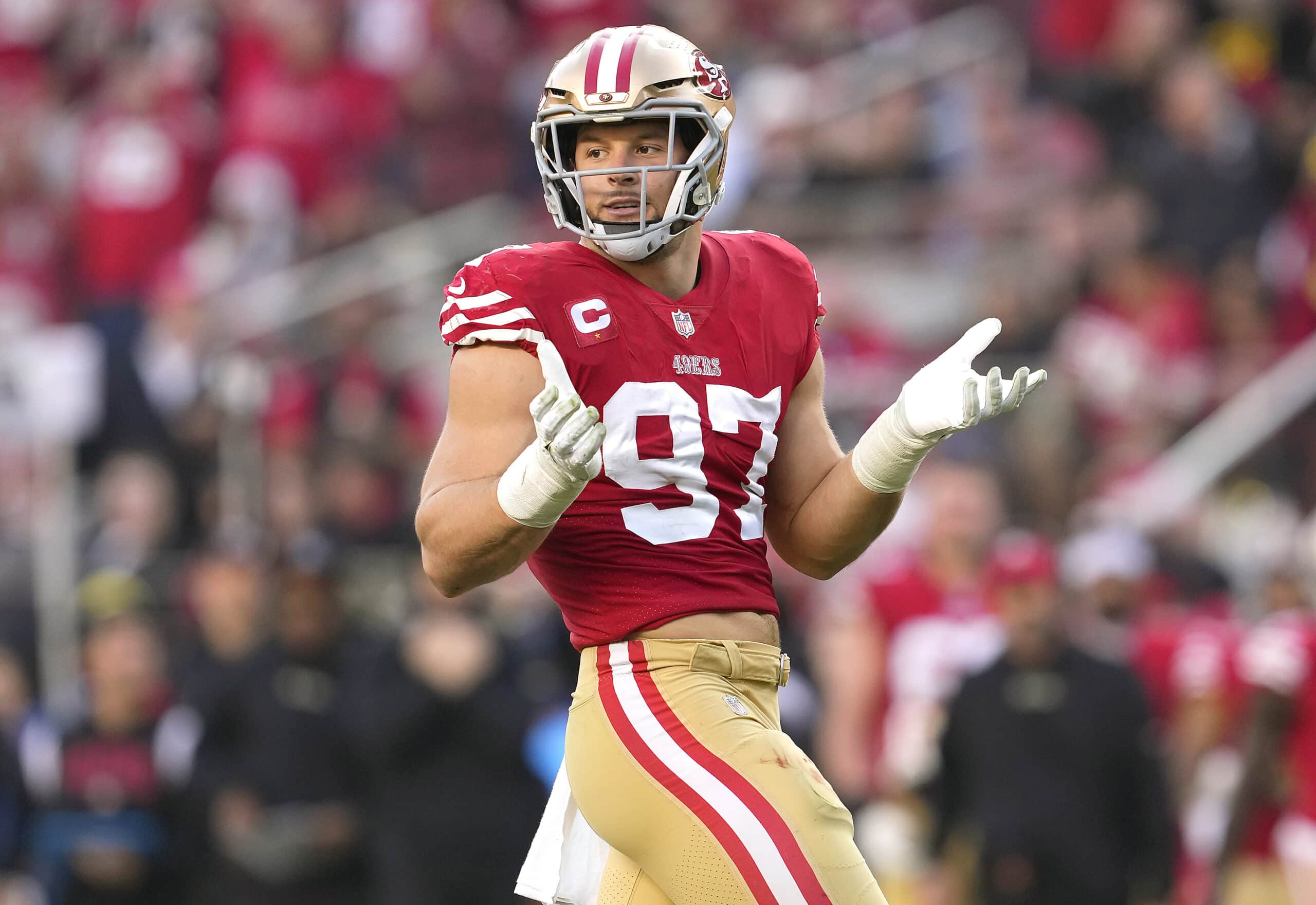 The Steelers vs. Nick Bosa's mystery status
Nick Bosa's holdout and the handling of the contract negotiations by the 49ers brass have been a talking point for much of the offseason in San Francisco, but now with Week 1 here, it'll be a talking point league wide. The 49ers by and large, should be fine in the long run and remain a championship contender, but in the short term this does nothing but benefit a Pittsburgh squad that find themselves underdogs in their own back yard. Even if the two sides come to an eleventh hour agreement and Bosa suits up for this tilt, the fact remains that he hasn't played football in months and has sat out of training camp with his teammates. So we've got a scenario that greatly benefits the Steelers in terms of win probability but also individual players like QB Kenny Pickett and RB Najee Harris. Particularly be on the look out for props benefitting Harris, and his potential to exploit the depleted Niners line.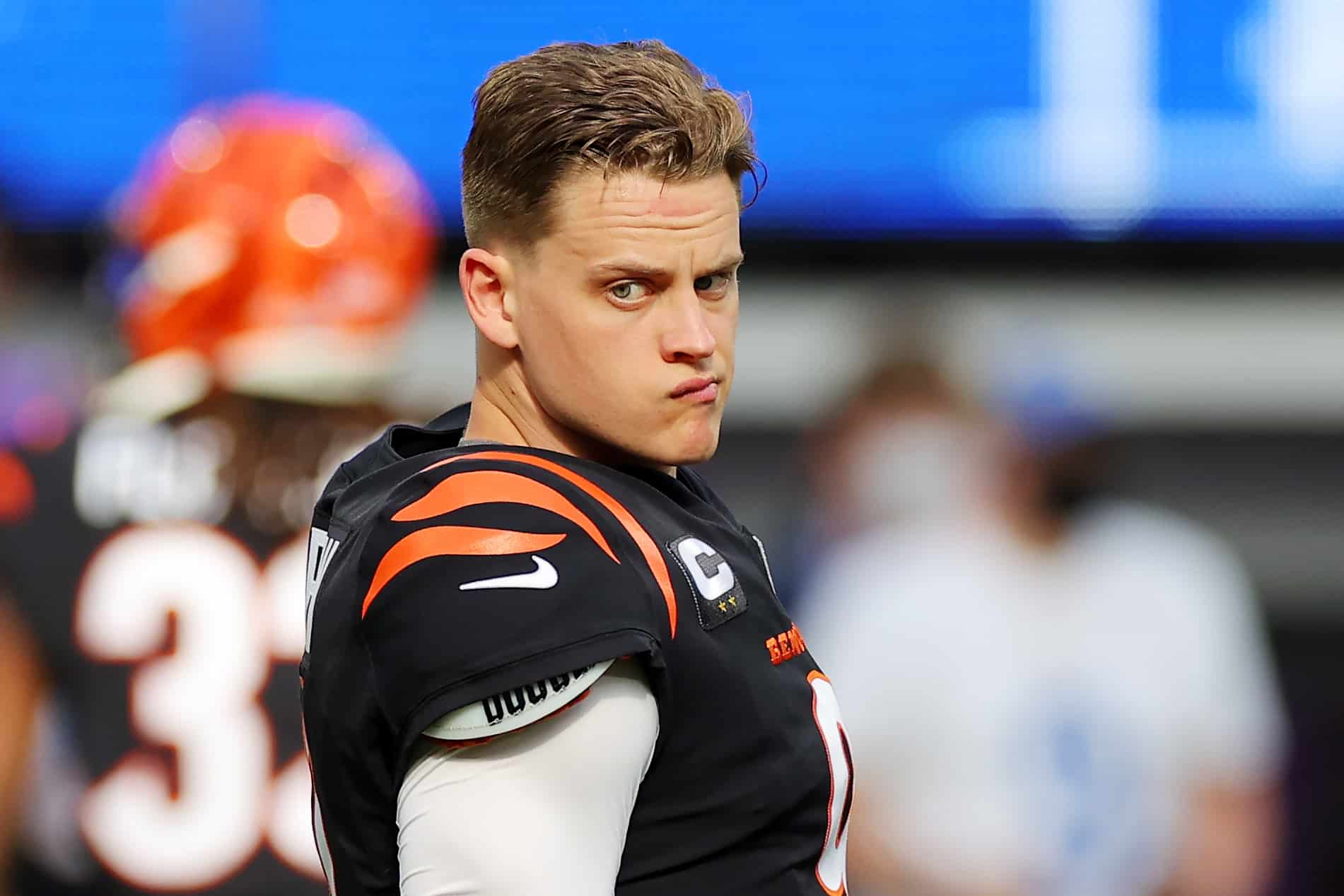 The Browns vs. Joe Burrow's Wild Week 1 History
Obviously having a battle of Ohio right off the bat to start the season will surely mean two things, this game will be so Orange that is scorches the retinas and anyone foolish enough to have faith in Cleveland will be rewarded with pain. That being said, I don't know how sure I can be about the latter, and when we gaze into the weird and wild history of Joe Burrow's young career, we can start to feel a little better about possibly backing the Browns. Starting in 2020, Joe Burrow's pre-season was severely limited due to Covid forcing to play cold in Week 1 and ultimately lose to the Chargers. In 2021 Burrow missed the prep games rehabbing an ACL tear, made it back in time for Week 1 and ultimately eked out a 3-Point win over the Vikings. Finally in 2022, Burrow suffered a ruptured appendix in July and missed the pre-season, making it back in time for Week 1 and ultimately lost to the Steelers. If it feels like I just told the same story 3 times it's cause that's more or less true, and to no-one's surprise, the story doesn't change in 2023.
Burrow has missed the bulk of the pre-season nursing a calf injury sustained at the start of camp, he will make it back in time for Week 1 against the Browns just like he did for the 3 years previous, and just like the 3 years previous, will almost certainly be rusty. This history benefits Cleveland, and those choosing to bet on Cleveland. Add to that the fact that the Browns are at home and an upset possibility begins to take form.
Bet on Bengals vs. Browns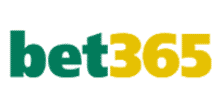 CIN -140
CLE +120
Betting trends of the Week
Here are a few trends to keep in mind when placing your bets this week:
The Atlanta Falcons have hit the Game Total Under in 13 of their last 20 games 🔥
The Baltimore Ravens have scored first in 12 of their last 19 games 🔥
The Indianapolis Colts have scored last in 1 of their last 11 games 🧊
The Arizona Cardinals have scored last in 1 of their last 14 games 🧊
Jared Goff is 6-0 ATS in Week 1 Games. Goff has been the most-successful QB ATS over the last five years (48-32-2) 🔥
Bryce Young will be the 18th first overall pick to start at QB in Week 1 of his draft year. The previous 17 QBs went 3-13-1 SU and 5-12 ATS in that Week 1 game. 🧊
---
3 Player Props to Play
Here's a few player props I love this week:
Dotson will immediately be given a big role on the new look Commanders and if the hype around 2nd year QB Sam Howell is real, he'll be the primary beneficiary. Washington won't light the league ablaze this year, they still have a lot of work to do to build a consistent winning squad but this week against a truly bad Cardinals team that is most likely going to sit QB Kyler Murray for a large chunk of the season (as he rehabs injury and they vie for high draft picks) the Commanders can feast.
Ezekiel Elliot's somewhat surprising move to New England overshadowed what may be the more import factor for Number 1 back Stevenson, and that is the departure of Damien Harris to Buffalo. Harris' departing gives Stevenson every opportunity to put a choke hold on the passing game in the same way he has the run game. He's talented enough to become a bigger star and carve out a much bigger role, and that role starts to grow in Week 1.
The absence of Nick Bosa puts Najee Harris in a really good spot. Bet it how you will but I think the 75 yard milestone is well within reach this week.
⭐ Gold Star Pick ⭐
If I were only going to place one bet this week it would be the Over in the Kansas City vs Detroit matchup, which just so happens to be the 2023 NFL kickoff. This one should be a special game right from the hop and we'll get to see two special teams duke it out. Detroit is a team on the rise and is so much fun to watch. The debut of running back and 12th Overall pick Jahmyr Gibbs is icing on the cake. KC games are usually barn burners and I expect nothing less on Thursday. The 2023 NFL season starts off with fireworks and I can easily see the total eclipsing 60 points.
Kansas City Chiefs vs. Detroit Lions – O/U 53 Points – OVER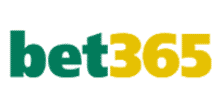 -110
---
2023 NFL Season FAQ
What NFL Teams Have a Bye Week in Week 1?
Week 1: None
What is the 2023 NFL Bye Week Schedule?
Week 5: Browns, Chargers, Seahawks, Buccaneers
Week 6: Packers, Steelers
Week 7: Panthers, Bengals, Cowboys, Texans, Jets, Titans
Week 8: None
Week 9: Broncos, Lions, Jaguars, 49ers
Week 10: Chiefs, Rams, Dolphins, Eagles
Week 11: Falcons, Colts, Patriots, Saints
Week 12: None
Week 13: Ravens, Bills, Bears, Raiders, Vikings, Giants
Week 14: Cardinals, Commanders
What are the 2023 Week 1 NFL Power Rankings?

Kansas City Chiefs
Buffalo Bills
Cincinnati Bengals
Philadelphia Eagles
San Francisco 49ers
Miami Dolphins
Los Angeles Chargers
Baltimore Ravens
Dallas Cowboys
New York Jets
Detroit Lions
Jacksonville Jaguars
Cleveland Browns
Denver Broncos
Seattle Seahawks
Minnesota Vikings
Pittsburgh Steelers
New England Patriots
New York Giants
New Orleans Saints
Atlanta Falcons
Tennessee Titans
Chicago Bears
Green Bay Packers
Las Vegas Raiders
Washington Commanders
Carolina Panthers
Los Angeles Rams
Indianapolis Colts
Houston Texans
Tampa Bay Buccaneers
Arizona Cardinals

(Per ESPN Power Index)
What is the 2023 Week 1 NFL Schedule?

Thursday, September 7, 2023
Detroit @ Kansas City 20:20

Sunday, September 10, 2023
Carolina @ Atlanta 13:00
Cincinnati @ Cleveland 13:00
Jacksonville @ Indianapolis 13:00
Tampa Bay @ Minnesota 13:00
Tennessee @ New Orleans 13:00
San Francisco @ Pittsburgh 13:00
Arizona @ Washington 13:00
Houston @ Baltimore 13:00
Green Bay @ Chicago 16:25
Las Vegas @ Denver 16:25
Philadelphia @ New England 16:25
Miami @ Los Angeles 16:25
Los Angeles @ Seattle 16:25
Dallas @ New York 20:20

Monday, September 11, 2023
Buffalo @ New York 20:15

What is NFL Against the Spread betting?

If you're new to ATS betting in football, check out our convenient primer on Point Spread Betting and take a look at our new and improved Parlay Betting Guide should the mood strike to combine some of these picks!

When are the next week's NFL Lines set?
Typically oddsmakers will set the next week's Game Lines after the Sunday slate of games. NFL Odds will evolve as bets are made throughout the week and NFL Picks made too early may lack vital information. The NFL Point Spreads are set with a somewhat unclear picture and NFL predictions become more informed as the games get closer.