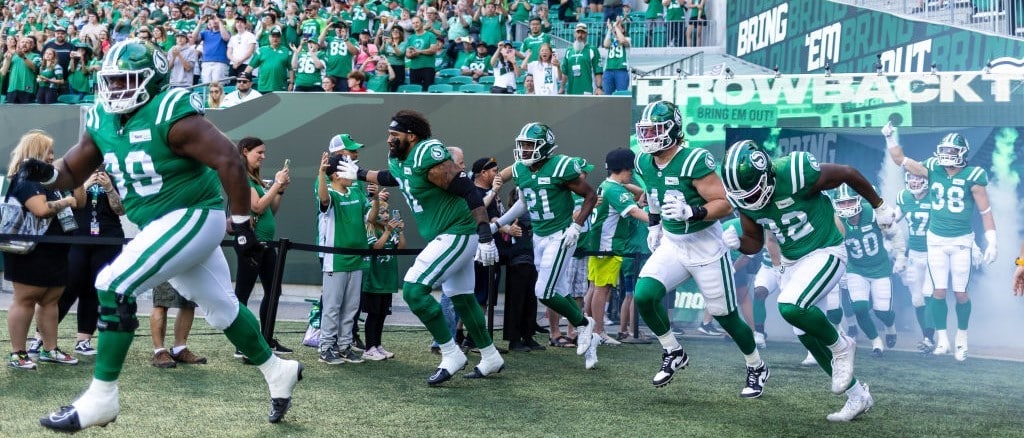 The CFL season is well underway and there is a doubleheader happening on Saturday. The Winnipeg Blue Bombers will take on the Ottawa Redblacks while the Calgary Stampeders face off against the Saskatchewan Roughriders.
This is your comprehensive CFL preview, featuring bet365's odds, which will break down the matchups, the players to watch, and the essential bets that you need to make before the games kick off.
Bet on Blue Bombers vs. Redblacks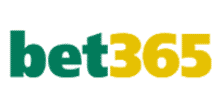 WPG -9.5
OTT +9.5
Bet Now!
Winnipeg is right in the thick of things in a tough West Division, sitting on a 4-1 record, which ties it for first with the BC Lions, but the Saskatchewan Roughriders are right there at 3-1.
The Redblacks, meanwhile, are one of the worst teams in the league and sit at the bottom of the East Division standings. On paper, this one shouldn't be close – but let's get further into the matchup.
Blue Bombers vs. Redblacks odds
All odds courtesy of

About the Blue Bombers (4-1 SU, 4-1 ATS, 2-3 o/u)
Winnipeg has shown an ability to win in just about every way so far. The offence was the driving force in a pair of wins through the first two games, 42-31 over Hamilton and 45-27 over Saskatchewan. The Bombers got things done defensively in a 17-3 win against Montreal and 24-11 against Calgary. The lone blemish on their record came in a thorough domination at the hands of BC, a 30-6 drubbing.
Injury report
Aside from the normal slew of questionable players at this stage in the season, the defence has been hit hardest. Defensive backs Winston Rose and Jamal Parker are out indefinitely with foot and ankle injuries, respectively. Defensive end Thiadric Hansen has an undisclosed injury and linebacker Shayne Gauthier is out with a foot injury. The most notable absence offensively is backup quarterback Dru Brown, who is out for personal reasons.
Players to watch
The Blue Bombers are balanced offensively. Quarterback Zach Collaros is completing 68.6% of his passes for 1,246 yards and a fantastic 9-2 touchdown-to-interception ratio. Running back Brady Oliveira has racked up 400 yards on a 5.2-yard average so far to keep things balanced. Receivers Dalton Schoen and Drew Wolitarsky have been equally effective for Collaros. Schoen leads the team with 23 catches for 365 yards while Wolitarsky has a team-leading three touchdown catches.
On defence, Willie Jefferson has been a monster. He has six sacks through five games as well as a pair of forced fumbles. Malik Clements also has two sacks, giving the Blue Bombers a real threat to opposing quarterbacks.
About the Redblacks (1-3 SU, 1-3 ATS, 0-4 o/u)
This season has been abysmal so far for the Redblacks. Aside from a 26-7 home victory against Edmonton, points and wins have been tough to come by. They have managed just 12, 15, and 13 points in their other games, all losses. The defence has played relatively well, however, so there is some hope on that front.
Injury report
The Redblacks' injury report is a graveyard. A whopping seven players are either out indefinitely or for the season, including quarterbacks Tyrie Adams and Jeremiah Masoli. Losing their quarterbacks has been a huge blow to a team that already lacks the offensive firepower to compete with the rest of their division, let alone the league.
Players to watch
It's hard to really choose a bright spot offensively but running back De'Montre Tuggle is it. Tuggle has 176 yards on a 5.5 YPC average so far. The Redblacks would be wise to pound the running game, especially with the performance of their quarterback group.
On the other side of the ball, Lorenzo Mauldin IV and Douglas Coleman III have been clear bright spots. Both have three sacks apiece and have been a driving force of a largely solid defence. The team as a whole is getting to the quarterback well with 14 sacks through four games so far.
Betting trends
The under is 4-0 in the past four meetings.
The Blue Bombers are 6-0 ATS in the past four meetings in Ottawa.
Ottawa is 3-13 ATS in its past 16 games against teams with a winning record.
Recommended wagers
Though the spread is a difficult thing to predict, that's the smart play here (Blue Bombers -9.5). Winnipeg has covered in every single win so far, the highest being an eight-point margin last week against Calgary. The Blue Bombers score in bunches while the Redblacks are the second-worst scoring team in the CFL, making this a natural pick.
Stampeders vs. Roughriders odds
If you look at these two teams' respective records, you might expect a lopsided affair. However, this one might be a tougher matchup than some fans expect. Both have had close games go either way for them, and the Stampeders are not nearly as bad as their record indicates. Conversely, every game has been a battle for the Roughriders so far.
All odds courtesy of

About the Stampeders (1-3 SU, 1-3 ATS, 1-3 O/U)
It has been a tough go for Calgary so far this season. Though the Stamps lost a close overtime game to the Roughriders back on June 24 (29-26 final), the other two losses have been by 10 points or more. Their lone win came against the Redblacks back in Week 2, a 26-15 victory on the road.
Injury report
The injury report is littered with questionable names across the roster. Their receivers have been hit particularly hard. Malik Henry is out for the season with an Achilles problem, Jalen Philpot is out until the end of July with a hamstring issue, Tyson Middlemost is out until August also with a hamstring injury, and Cole Tucker is questionable for Saturday with an undisclosed injury. A pair of defensive backs and running backs are also out until August at the earliest.
Players to watch
If there's a bright side, it has been the depth of the receiving core in the face of injury. Tre Odoms-Dukes and Reggie Begelton have combined for 37 receptions and 470 yards in four games. They only stand to benefit more with Henry out for the year and Tucker questionable for the game.
Defensively, the good news has been James Vaughters with three sacks through four games. If he can continue to apply pressure, it may get the defence off the field rather than battling sustained drives from the Roughriders.
Bet on Stampeders vs. Roughriders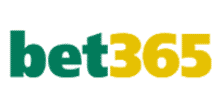 CGY +1.5
SASK -1.5
Bet Now!
About the Roughriders (3-1 SU, 2-2 ATS, 2-2 O/U)
Though their record – 3-1 – is promising this early in the season, it has been anything but easy. Their largest margin of victory came in Week 1 against Edmonton, a 17-13 victory. Since then, the Roughriders have had a pair of razor-thin victories against Calgary (29-26 in OT) and Edmonton (12-11). Their lone loss of the season was a 45-27 drubbing at the hands of Winnipeg at home.
Injury report
It's actually suspensions that has hit them hardest. Offensive linemen Jerald Hawkins and Colin Kelly as well as defensive lineman Nick Dheilly are all out indefinitely due to suspension. The receiving core has been hit as well, with Jake Wieneke, Derel Walker, and Kian Schaffer-Baker all out until the end of the month at the very least. That's not even mentioning the dozen other players currently listed as questionable heading into Saturday's tilt.
Players to watch
On the offensive side of the ball, Trevor Harris has had a solid start to the year. He's completing 66.2% of his passing attempts for 1,159 yards and six touchdowns. He has also developed a rapport with Samuel Emilus, connecting for 249 yards and three touchdowns through four games.
Defensively, Rolan Milligan leads the team with a pair of interceptions, half of the team's four so far. Half a dozen players have a sack so far through four games, though the lack of pass-rush ability has certainly hampered the overall performance of the defence so far.
Betting trends
The Stampeders are 6-2 ATS in their past eight meetings in Saskatchewan.
The under is 5-1 in Calgary's past six games dating back to last season.
Saskatchewan is 0-4 ATS in its past four home games.
Recommended wagers
Either team's over is a safe pick here. The Stampeders are over 21.5 (-110) while the Roughriders are over 22.5 (-120). Both teams have a pair of games with 20+ points (and a pair of games below), bringing out the best in one another in a 29-26 Roughriders win earlier this year.