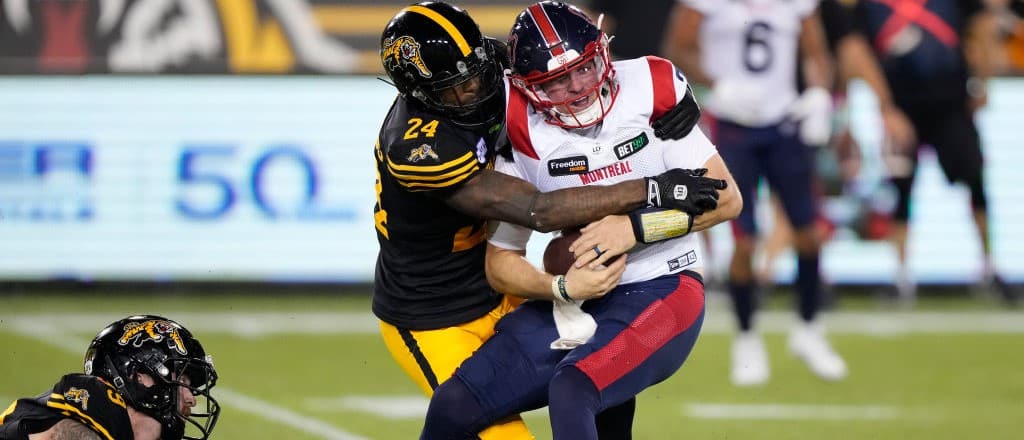 The playoff field is officially set as we enter the final week of the CFL regular season.
The Toronto Argonauts, Winnipeg Blue Bombers, BC Lions, Montreal Alouettes, Hamilton Tiger-Cats, and Calgary Stampeders will all be competing for the 110th Grey Cup in Hamilton on Nov. 19 at Tim Hortons Field.
Heading into Week 21, there are no playoff seeding implications for any of the teams taking the field in the three scheduled games, so handicapping these contests will be very tricky as teams balance resting starters while also fine-tuning for the playoff games ahead.
Montreal Alouettes to win the Grey Cup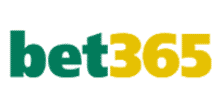 +1300
Here's a look at the latest CFL Grey Cup outright odds, followed by our bet365 Week 21 betting preview:
| Team | Grey Cup Outright Odds |
| --- | --- |
| Toronto Argonauts | +110 |
| Winnipeg Blue Bombers | +150 |
| BC Lions | +650 |
| Montreal Alouettes | +1300 |
| Hamilton Tiger-Cats | +1600 |
| Calgary Stampeders | +2000 |
All odds courtesy of

Winnipeg Blue Bombers @ Calgary Stampeders (+2.5, 45.5 o/u)
About the Blue Bombers (13-4 SU, 10-7 ATS, 12-5 o/u): The Blue Bombers have won three straight games and four of their last five heading into their regular-season finale. But they'll likely be resting many of their starters as they look forward to hosting the Western Final on Nov. 11 as the West Division's top seed.
Running back Brady Oliveira is playing for something, though, as he makes his case to be the league's Most Outstanding Player. The Winnipeg native has rushed for a league-leading 1,498 yards and is also tied with Ottawa quarterback Dustin Crum for the league lead in rushing touchdowns with nine. Oliveira also has 38 catches for 482 yards and four receiving touchdowns. However, he faces stiff competition for the prestigious award from Toronto's Chad Kelly and BC's Vernon Adams Jr.
Winnipeg's offence leads the CFL with an average of 428.7 net yards per game and is averaging an impressive 32.8 points per game this season, second in the league behind the Argos. However, leading receiver Dalton Shoen (ankle) and receiver Nic Demski (ankle) have both been ruled out of Friday's contest. Zach Collaros is also listed as the team's third-string quarterback on this week's depth chart.
About the Stampeders (6-11 SU, 9-8 ATS, 6-10-1 o/u): It wasn't pretty, but the Stampeders are heading to the playoffs for the 18th straight season after posting victories over the Roughriders and Lions in consecutive weeks to salvage their season. They'll now be looking ahead to the Western Semi-Final, which will be hosted by the Lions next week. The winner of that battle will have a date with the Bombers in Winnipeg the following week.
On a positive note, quarterback Jake Maier has now gone three games without throwing an interception. The team has put up 82 points during that span (27.3 per game) and that's good news heading into the playoffs.
Staying healthy will be the team's top priority this week, but the Stamps are chasing some history, as they're now one win shy of their 700th in franchise history. With a win on Friday, Calgary would be the first team in CFL history to accomplish the feat of 700 all-time regular season wins.
Betting trends
The over is 7-0 in Winnipeg's last seven games.
The Stampeders are 5-0 ATS in their last five games against West Division foes.
The Bombers are 1-5 ATS in their last six road games.
Pick: Stampeders +2.5. But proceed with caution and check each team's depth chart before wagering.
Bet on Blue Bombers vs. Stampeders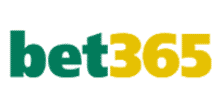 WPG -2.5
CGY +2.5
Hamilton Tiger-Cats @ Montreal Alouettes (-2.5, 47.5 o/u)
About the Tiger-Cats (8-9 SU, 9-8 ATS, 8-9 o/u): The Tiger-Cats have been playing musical chairs with quarterbacks all season long, but that may give them an advantage in this contest with so many starters resting for the playoffs. Bo Levi Mitchell will start the game, according to the team's depth chart that was released on Friday morning, but you can bet that Taylor Powell and Kai Locksley will get significant time under centre in this one.
Leading team receiver Tim White is not listed on the depth chart, so he'll sit this one out and rest up for the rematch between these teams next week in the playoffs. Both teams will be careful not to show their respective hands and full playbooks in this one with their playoff matchup on the horizon.
About the Alouettes (10-7 SU, 10-7 ATS, 8-9 o/u): Cody Fajardo will start this game at quarterback, but expect him to make way for backup Caleb Evans fairly quickly. The Als aren't resting many of their notable starting players, but it's anyone's guess as to how long those starters will play on Saturday.
Montreal has not lost to a team with a record below .500 all season. Its only losses during the regular season were to BC, Toronto, and Winnipeg.
Betting trends
Montreal is 5-0 ATS in its last five games.
Hamilton is 5-1 SU in its last six road games.
Pick: Tiger-Cats +2.5.
| Home Team | | | Away Team | Date/Time (ET) |
| --- | --- | --- | --- | --- |
| Calgary Stampeders | +2.5 | 45.5 o/u | Winnipeg Blue Bombers | Oct. 27, 9:00 PM |
| Montreal Alouettes | -2.5 | 47.5 o/u | Hamilton Tiger-Cats | Oct. 28, 4:00 PM |
| Ottawa Redblacks | -1 | 49.5 o/u | Toronto Argonauts | Oct. 28, 7:00 PM |
Toronto Argonauts @ Ottawa Redblacks (-1, 49.5 o/u)
About the Argos (15-2 SU, 12-5 ATS, 9-8 o/u): How much do the Argos care about making history? The CFL hasn't seen a 16-win team since Edmonton in 1989. And a win this week would give Toronto a perfect 10-0 record in divisional play, which has never been achieved in league history.
The focus this week will once again be remaining healthy as they wait to host the Eastern Final on Nov. 11. According to the team's depth chart, several key offensive starters won't suit up in this one, including quarterback Chad Kelly and running back A.J. Ouellette.
About the Redblacks (4-13 SU, 6-11 ATS, 10-7 o/u): It's been another miserable season for the Redblacks who have nothing to look forward to until the CFL Draft and free agency. Although there are some personal milestones within reach for several players. Running back Devante Williams is 48 yards from becoming the CFL's fifth 1,000-yard rusher, while Justin Hardy and Jaelon Acklin can still reach quadruple digits in receiving yardage, although both would need massive stat lines in the season finale as they sit at 890 and at 846, respectively.
Betting trends
Toronto is 9-0 SU when scoring first this season.
The over is 8-2 in Ottawa's last 10 games.
Pick: Argos +1.
Bet on Argos vs. Redblacks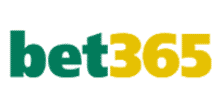 OTT -1
TOR +1