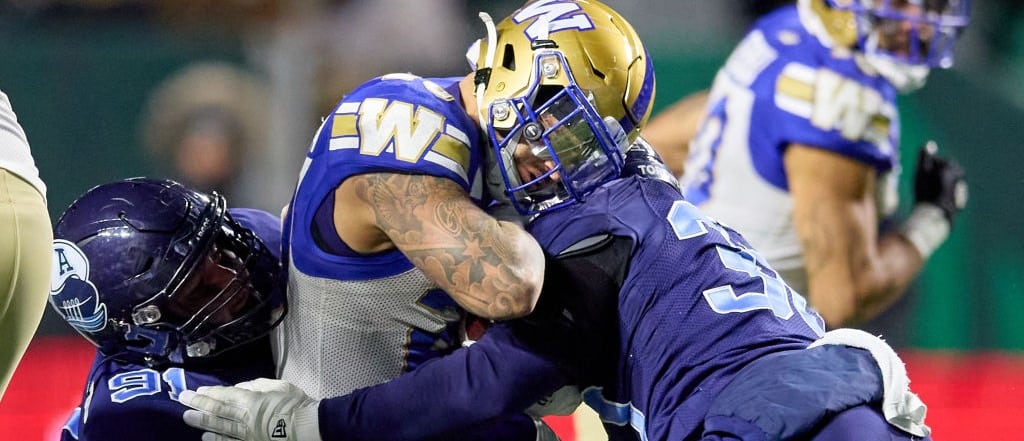 With just five weeks remaining in the CFL regular season, there are plenty of playoff scenarios to consider before placing your wagers on any of the games on the Week 17 schedule.
At 12-1, the Toronto Argonauts have the shortest odds (+115) to win the Grey Cup, followed by the Winnipeg Blue Bombers (+190), and BC Lions (+300). All three of the aforementioned teams have already clinched playoff berths, and the Montreal Alouettes and Hamilton Tigers could be the next teams to secure their spots this week.
Toronto Argos to win the Grey Cup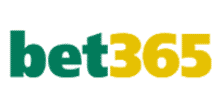 +115
Here's a look at the latest CFL Grey Cup outright odds, followed by our bet365 Week 17 betting preview:
| Team | Grey Cup Outright Odds |
| --- | --- |
| Toronto Argonauts | +115 |
| Winnipeg Blue Bombers | +190 |
| BC Lions | +300 |
| Montreal Alouettes | +1600 |
| Hamilton Tiger-Cats | +2000 |
| Saskatchewan Roughriders | +2800 |
| Calgary Stampeders | +7500 |
| Edmonton Elks | +40000 |
| Ottawa Redblacks | +40000 |
All odds courtesy of

Toronto Argonauts vs. Winnipeg Blue Bombers (-7.5, 48.5 o/u)
About the Argonauts (12-1 SU, 10-3 ATS, 6-7 o/u): At first glance, you might be scratching your head while looking at this spread. How are the 12-1 Argos more than a touchdown underdog in this one? Well, it's because the Argos already have the East Division locked up and they plan to rest starting quarterback Chad Kelly this week.
That means Cameron Dukes will start under centre for the Double Blue. He's seen limited action in all 13 of the Argos' games this season, throwing for 63 yards on 8-for-15 passing and an interception. He's also rushed for four touchdowns on 15 carries. Bryan Scott is listed as the backup on the team's depth chart, with Kelly assuming third-string duties.
Kelly is one of the frontrunners for the Most Outstanding Player Award. He's simply been incredible for the 12-1 Argos in his first full year as a CFL starting quarterback, throwing for 21 touchdowns while rushing for another eight. Kelly ranks fourth in the league in passing yards, third in passing touchdowns, and second in rushing touchdowns.
About the Blue Bombers (10-4 SU, 7-7 ATS, 9-5 o/u): This is a big game for the Bombers, who have lost two of their last three games to allow the Lions to catch them atop the West Division standings. They're also coming off a bye week after being upset 29-23 by Hamilton in Week 15.
BC has a favourable matchup this week with the Roughriders (more on that below), so Winnipeg will be hungry for a win to keep pace before the Bombers and Lions clash next week in a pivotal game that will likely decide the outcome of the division.
The Bombers will also be looking to avenge last year's Grey Cup loss to the Argos. This will be the first time the two teams have met since Toronto pulled off an improbable 24-23 victory in the title game.
These two teams are very likely to meet again in the Grey Cup this year. According to CFL.ca's Simulator, the Argos have an 88% chance of appearing in the Grey Cup while the Bombers have a 62% chance of qualifying for the big game out of the West.
Betting trends:
The over is 10-2 in the past 12 meetings.
The over is 4-0 in Winnipeg's last four games.
The Argos are 5-0 ATS in their last five games against teams with a winning record.
Pick: This spread is tough to handicap given the different motivation levels of the teams and potential personnel decisions that could be made leading up to and throughout the game. However, both of these teams love to run the ball and dominate time of possession, so take a look at the under 48.5 points with Kelly sidelined.
Bet on Argos vs. Blue Bombers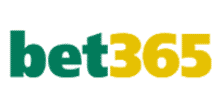 TOR +7.5
WIN -7.5
Saskatchewan Roughriders vs. BC Lions (-10, 49 o/u)
About the Roughriders (6-8 SU, 5-8-1 ATS, 10-4 o/u): The Riders have dropped three straight games after a disappointing 36-28 loss to Ottawa last week, but they still control their own playoff destiny. They're comfortably in third in the West Division standings with both Calgary and Edmonton four points back of the final playoff spot in the division.
Saskatchewan took the last meeting between the two teams back in Week 11 by a score of 34-29, but its secondary allowed BC quarterback Vernon Adams Jr. to throw for 455 yards and three touchdowns. The Lions took the first meeting of the season, 19-9, in Week 7 at home.
The Riders are banged up heading into this crucial contest, with 13 players listed on the team's injury report. Four of those players, including running back Jamal Morrow, have already been ruled out this week. Another four are either questionable or doubtful to suit up.
About the Lions (10-4 SU, 8-5-1 ATS, 7-6-1 o/u): The Lions clinched a postseason berth for a second straight year with a win in Week 16 over Edmonton, but now they've got their sights set on clinching a home playoff game, and ultimately, winning the West Division.
The next step for the Lions is clinching a home playoff game, which they can simply accomplish with a win over the Roughriders this week. As previously mentioned, the Lions have to be careful not to overlook Saskatchewan ahead of an important clash with Winnipeg next week, though.
The Lions will get receiver Dominique Rhymes back this week after he was activated off the six-game injured list with a knee injury. Rhymes, who was a CFL All-Star for the first time in his career last season, has played in six games for the Lions this season, catching 22 passes for 316 yards and five touchdowns.
Betting trends:
The Roughriders are 0-4-1 ATS in their last five road games.
The over is 7-0 in Saskatchewan's last seven games.
The over is 5-1-1 in BC's last seven games.
The Roughriders are 5-0-1 ATS in the past six meetings between the teams at BC Place.
Pick: I grabbed the Lions at -9.5 earlier this week envisioning this spread moving to double digits quickly. If you're hesitant to back them at -10, and rightfully so, you could alternatively take a look at the first-half spread (Lions -6, -110) instead.
| Home Team | | | Away Team | Date/Time (ET) |
| --- | --- | --- | --- | --- |
| Winnipeg Blue Bombers | -7.5 | 48.5 o/u | Toronto Argonauts | Sept. 29, 8:00 PM |
| BC Lions | -10 | 49 o/u | Saskatchewan Roughriders | Sept. 29, 10:30 PM |
| Ottawa Redblacks | +2 | 48 o/u | Montreal Alouettes | Sept. 30, 4:00 PM |
| Hamilton Tiger-Cats | -1 | 47.5 o/u | Calgary Stampeders | Sept. 30, 7:00 PM |
Montreal Alouettes vs. Ottawa Redblacks (+2, 48 o/u)
About the Alouettes (7-7 SU, 7-7 ATS, 7-7 o/u): Win and you're in, it's that simple for the Alouettes on Saturday. Montreal snapped a four-game slide with a 28-11 win over Calgary last week. Head coach Jason Maas was impressed with the all-around effort from his squad, saying it "was the best we've played" this season.
With Hamilton nipping at their heels, the Alouettes will be anxious to nail down a playoff spot and continue to pile up wins down the stretch in order to secure the No. 2 seed in the East and a home playoff game. Their remaining schedule is favourable. Every opponent on their schedule currently has a record below .500.
The Alouettes have taken both of the previous meetings with the Redblacks this year, but they were close affairs. In Week 11, the Als squeaked out a 25-24 victory in Ottawa. They also came away with a 19-12 victory in the season opener against the Redblacks.
About the Redblacks (4-10 SU, 6-8 ATS, 6-8 o/u): This season has been a dumpster fire for the Redblacks, but they did pull off a 36-28 win over the Riders last week to snap a seven-game losing streak.
One thing the Redblacks do well, though, is run the football. They lead the league with 136 rushing yards per game and quarterback Dustin Crum has rushed for a CFL-best nine touchdowns. Ottawa has averaged nearly 394 yards of offence in its last three games, and on defence, the Redblacks have forced nine turnovers, while allowing just two in the last two games.
Betting trends:
The over is 7-0 in Ottawa's last seven games.
The Als are 5-1 ATS in their last six games against opponents with losing records.
The over is 6-1 in the past seven meetings between the teams in Ottawa.
Pick: Alouettes -2.
Bet on Alouettes vs. Redblacks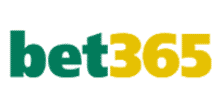 MTL -2
OTT +2
Calgary Stampeders vs. Hamilton Tiger-Cats (-1, 47.5 o/u)
About the Stampeders (4-10 SU, 7-7 ATS, 5-8-1 o/u): This is a must-win game for the Stampeders, who have lost five of their last six games to put themselves in a precarious position in the West standings. However, this is a prime opportunity to potentially gain some ground on the Riders in the standings and keep their playoff hopes alive.
The past five games between the Stampeders and Tiger-Cats have been decided in the final three minutes with an average margin of victory of four points, so this game essentially being listed as a pick'em is appropriate. Calgary has been on the wrong end of several tight games this season and has a 2-4 record in contests decided by four points or less.
According to the Calgary Sun, a virus (unsure if it's COVID-19) caused a handful of running backs, including Ka'Deem Carey, to miss some practice sessions this week. If the illness spreads throughout the locker room, it could give Hamilton a slight advantage.
About the Tiger-Cats (6-8 SU, 6-8 ATS, 6-8 o/u): The Tiger-Cats will know exactly where they stand when they take the field on Saturday night at Tim Hortons Field. If Montreal prevails over Ottawa earlier on Saturday, Hamilton can clinch a playoff berth with a win against the Stamps.
The Tiger-Cats will want to get the job done this week, as their schedule isn't favourable down the stretch with games looming against the Roughriders (in Saskatchewan), at home to BC, and in Montreal to finish the regular season.
On Wednesday, the Ticats signed two-time CFL All-Star Derel Walker to add to their receiver depth. The veteran, who was released by the Roughriders in August, has appeared in 92 CFL games over eight seasons, hauling in 474 receptions for 6,681 yards and 34 touchdowns. Perhaps they can find some lightning in a bottle with the veteran.
Betting trends:
The Stampeders are 1-4 ATS in the past five meetings, but 4-1 ATS in their last five games overall.
Hamilton is 1-4 ATS in its last five home games.
The under is 5-2-1 in Calgary's last eight road games.
Pick: This one should come down to the wire, but I'm taking the Ticats at home on the money line (-120)
Bet on Stampeders vs. Tiger-Cats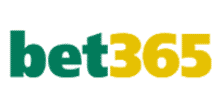 CGY -1
HAM +1