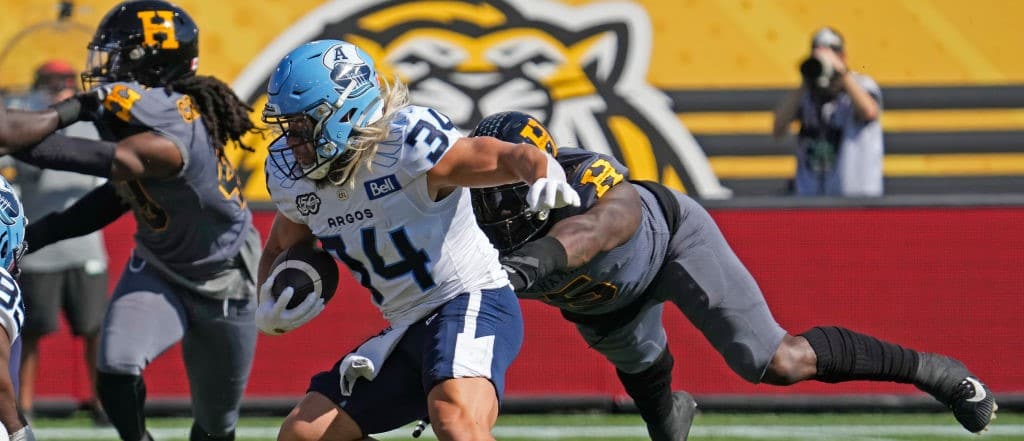 With just six weeks remaining in the CFL regular season, the contenders are separating themselves from the pretenders.
The BC Lions can become the third team to punch a ticket to the postseason in Week 16 with a win over the surging Edmonton Elks, or a Calgary Stampeders loss to the Montreal Alouettes.
The Toronto Argonauts, who have already clinched the East Division title, will clash with the Hamilton Tiger-Cats for the fourth time this year on Saturday. And the Saskatchewan Roughriders will take on the lowly Ottawa Redblacks.
Toronto Argos to win the Grey Cup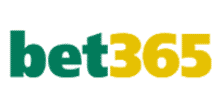 +120
Here's a look at the latest CFL Grey Cup outright odds, followed by our bet365 Week 16 betting preview:
| Team | Grey Cup Outright Odds |
| --- | --- |
| Toronto Argonauts | +120 |
| Winnipeg Blue Bombers | +180 |
| BC Lions | +333 |
| Hamilton Tiger-Cats | +1600 |
| Saskatchewan Roughriders | +2000 |
| Montreal Alouettes | +2000 |
| Calgary Stampeders | +5500 |
| Edmonton Elks | +10000 |
| Ottawa Redblacks | +50000 |
All odds courtesy of

Saskatchewan Roughriders @ Ottawa Redblacks (+2, 46 o/u)
About the Roughriders (6-7 SU, 5-7-1 ATS, 9-4 o/u): The Roughriders have dropped back-to-back games against the Blue Bombers and Elks and they'll need to take advantage of the lowly Redblacks this week before their schedule gets considerably tougher down the stretch. Following this week's game, the Riders have dates with BC, Hamilton, and Toronto still remaining on the schedule, so getting two points in the standings this week is vital for their playoff chances.
Last week, quarterback Jake Dolegala matched a career-high with three touchdown passes, although he only managed 213 yards through the air despite having three of the top receivers in the league to throw to. Saskatchewan is the only team in the league with three players — Tevin Jones, Shawn Bane Jr., and Samuel Emilus — in the top 10 for receiving yards.
Surprisingly, the Riders haven't won on the road since Week 3, a 29-26 overtime win in Calgary.
About the Redblacks (3-10 SU, 5-8 ATS, 8-5 o/u): Ottawa's losing streak has reached seven games and the end of the season can't come soon enough.
A fight broke out during a Wednesday practice session and Ottawa Sun reporter Tim Baines described the scene as a "scrap that ended in a big pile of bodies." Linebacker Jovan Santos-Knox was injured in the skirmish and he's officially listed as questionable for the game with an ankle injury.
"It was a young guy who doesn't necessarily know the pace of a Day 3 and he's practising at a little higher pace," said Redblacks head coach Bob Dyce about the incident. "Guys talk and sometimes say things they probably don't mean. They're grown men. Things escalated a bit … then it ended."
And there's more bad news for the Redblacks after it was determined kicker Lewis Ward, who has converted 34 of his 40 field-goal attempts this season, will miss the remainder of the season with a pectoral injury. The team has signed two replacement kickers to compete for the roster spot, but former Hamilton Ticat Michael Domagala will handle the kicking duties on Friday. He had a 73% conversion rate on his kicks over the last two seasons with Hamilton and is a clear downgrade from Ward.
Betting trends:
The Roughriders are 1-5 ATS in their last six games against opponents with losing records.
The Redblacks have played over the total in six straight games.
The Roughriders have played over the total in six straight games.
Pick: Roughriders -2.
Bet on Roughriders vs. Redblacks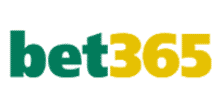 SSK -2
OTT +2
BC Lions @ Edmonton Elks (+6.5, 50.5 o/u)
About the Lions (9-4 SU, 7-5-1 ATS, 6-6-1 o/u): As previously mentioned, this is a huge week for the Lions. In addition to potentially clinching a playoff spot, the Lions can also secure a home playoff date with a win paired with a Saskatchewan loss this week.
Momentum is certainly on their side after they erased a 19-point deficit against the Redblacks in the fourth quarter last week to set a club record for the largest home comeback victory. They trailed Ottawa by 16 points with just 2:22 left and then went nuclear in the final minutes and seconds of the game to pull off an improbable comeback. The Redblacks still didn't cover the spread, though, in their 41-37 victory.
Wide receiver/kick returner Terry Williams recorded a CFL season-high 284 combined yards in last week's win and he returned a missed field goal for a touchdown with 1:27 remaining. "Scary Terry" provided a highlight-of-the-year candidate, and you've got to see it to believe it.
The Lions have won six straight games versus the Elks and they shut them out in both of their previous meetings this year. No team in CFL history has ever shut out the same opponent three times in a single season.
About the Elks (4-10 SU, 6-8 ATS, 6-8 o/u): What a miraculous turnaround for the Elks! They're 4-1 (3-2 ATS) in their last five games after starting the year 0-9.
Quarterback Tre Ford and running back Kevin Brown have combined for over 200 rushing yards in three straight games and the offensive line appears revitalized. Brown has been particularly effective lately, racking up 318 rushing yards (9.4 yards per carry) over his last two games with a pair of touchdowns.
In their first eight games, the Elks averaged a horrific 13 points per game, but the offence has been producing 29 points per game since then. The team has been incredible late in games recently, outscoring opponents 34-0 in the fourth quarter of the last two contests.
Betting trends:
The Lions are 6-0 ATS in the past six meetings.
The Lions are 7-1 ATS in their last eight games following an ATS loss.
The over is 4-1 in the Lions' last five road games.
Pick: Don't make me pick! This is a tough one to call. My heart says the Elks, but my brain says the Lions, who should be flying high after their thrilling comeback victory last week and motivated by the potential of clinching a playoff spot. Leos by a touchdown.
| Home Team | | | Away Team | Date/Time (ET) |
| --- | --- | --- | --- | --- |
| Ottawa Redblacks | +2 | 46 o/u | Saskatchewan Roughriders | Sept. 22, 7:00 PM |
| Edmonton Elks | +6.5 | 50.5 o/u | BC Lions | Sept. 22, 9:30 PM |
| Calgary Stampeders | +1 | 48.5 o/u | Montreal Alouettes | Sept. 23, 4:00 PM |
| Toronto Argonauts | -9 | 49.5 o/u | Hamilton Tiger-Cats | Sept. 23, 7:00 PM |
Montreal Alouettes @ Calgary Stampeders (+1, 48.5 o/u)
About the Alouettes (6-7 SU, 6-7 ATS, 7-6 o/u): The Als are trending in the wrong direction coming off four straight losses, but they played a solid game last week against a very tough Argonauts team, losing by just three points and covering the spread against the East Division leaders.
They have an incredibly favourable schedule down the stretch and won't play a single opponent with a .500 record or better in their final five games. That bodes well for their chances of hosting a playoff game and holding off the surging Ticats for second place in the division.
Quarterback Vernon Adams Jr. has been outstanding lately, passing for 300 or more yards in five straight games while totalling 1,732 yards and 14 touchdowns in that span.
About the Stampeders (4-9 SU, 7-6 ATS, 5-7-1 o/u): The Stampeders have just one win in their last five games and they'll be desperate for a victory this week in order to keep their slim playoff hopes alive.
Expect a close game, as Montreal and Calgary have split their previous six meetings with each contest being decided in the final three minutes. Oddsmakers obviously agree, as evidenced by this game being a virtual pick'em.
The Stampeders have five defensive backs listed on their injury report this week, and two of them have already been ruled out for Saturday's contest with two more questionable. Look for Montreal to exploit Calgary's hobbled secondary in this one.
Betting trends:
The over is 7-2 in Montreal's past nine road games.
The Stampeders are 4-0 ATS in their last four games.
The Alouettes are 1-4 ATS in their last five games.
Pick: Montreal -1
Bet on Alouettes vs. Stampeders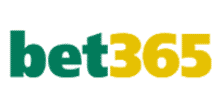 MTL -1
CGY +1
Hamilton Tiger-Cats @ Toronto Argonauts (-9, 49.5 o/u)
About the Tiger-Cats (6-7 SU, 6-7 ATS, 7-6 o/u): The Tiger-Cats have won three of their last four games to catapult themselves back into contender status in the East Division. They found themselves on the verge of a complete collapse following a 24-10 loss to Edmonton in Week 11, but third-string quarterback Taylor Powell has found his stride and is producing big numbers.
Powell, who was forced into action following injuries to Bo Levi Mitchell and Matthew Shiltz, failed to throw a touchdown pass in any of his first three CFL starts, but he's thrown eight over his last four starts, averaging 270 yards passing during that span while completing more than 72% of his passes.
James Butler has helped balance out the passing attack, averaging more than 82 yards per game on the ground over his last five games to solidify himself as one of the elite running backs in the league.
Although Hamilton and Montreal have identical records, the Als hold the tiebreaker, so the Ticats will need to finish with more wins than Montreal in order to clinch second in the East Division and earn a home playoff game. It could come down to the final week of the season, when the two teams will clash in Montreal.
About the Argonauts (11-1 SU, 9-3 ATS, 6-6 o/u): The Argonauts are looking for their first season sweep of Hamilton since 2007, when they went 3-0 against their provincial rivals. This year, the Argos have posted three comfortable wins against Hamilton, outscoring the Ticats 104-57 in the process.
Toronto clinched its third straight East Division title in Week 15, so the rest of the season is about maintaining the positive momentum the team has created and staying healthy. And that's not just accomplished on the field, either.
The team announced this week it had extended the contract of general manager Michael "Pinball" Clemons, who is without a doubt one of the most positive people you'll ever meet. Clemons was named the 20th general manager in Argonauts history in 2019. Since then, he's led the team to a Grey Cup title in 2022, three consecutive East Division regular-season titles, and the best start in Argonauts history at 11-1 this season.
A quick note for in-game bettors: Toronto is 7-0 when scoring first this season.
Betting trends:
The Tiger-Cats are 4-0 ATS in their last four road games.
Hamilton is 0-5 ATS in the past five meetings with the Argos.
The Argos are 6-1 ATS in their last seven home games.
Pick: If this game was meaningful for the Argos, I'd like them to easily cover the spread. But with so much on the line for Hamilton, expect the Ticats to keep this one close and at least cover the nine points.
Bet on Tiger-Cats vs. Argos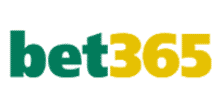 HAM +9
TOR -9