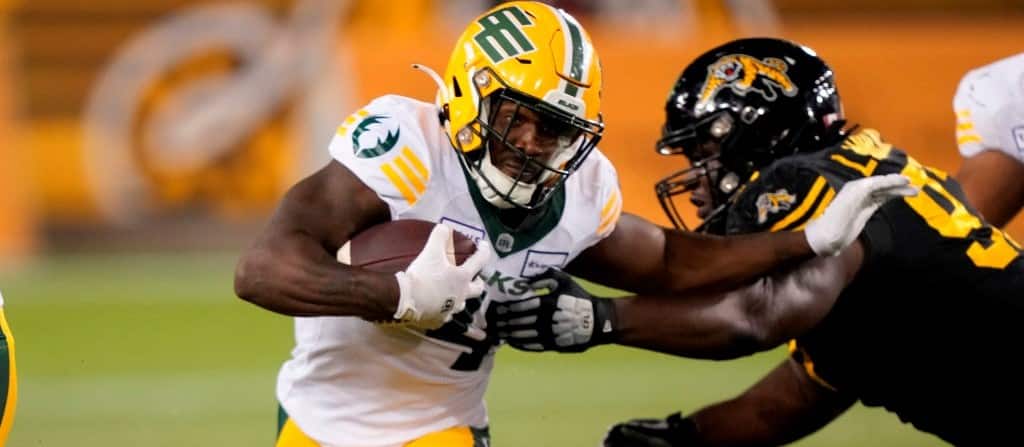 Week 11 was a doozy as the Edmonton Elks halted a 13-game losing streak with a 24-10 win over the Hamilton Tiger-Cats at Tim Hortons Field.
Edmonton may have its first win of the season, but it'll be looking to break another streak on Sunday at home against the Ottawa Redblacks. The Elks have lost 22 straight games at home dating back to 2019.
The Montreal Alouettes and Winnipeg Blue Bombers will open the Week 12 slate on Thursday at IG Field. And Toronto will host Calgary on Friday night. On Saturday, the Hamilton Tiger-Cats will do battle with the BC Lions.
Bet Boost: Toronto Argos to win the Grey Cup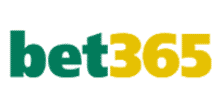 +187
Here's a look at the latest CFL Grey Cup outright odds, followed by our bet365 Week 12 betting preview:
| Team | Grey Cup Outright Odds |
| --- | --- |
| Winnipeg Blue Bombers | +165 |
| Toronto Argonauts | +175 |
| BC Lions | +400 |
| Montreal Alouettes | +525 |
| Saskatchewan Roughriders | +2000 |
| Calgary Stampeders | +2800 |
| Hamilton Tiger-Cats | +2800 |
| Ottawa Redblacks | +3000 |
| Edmonton Elks | +50000 |
All odds courtesy of

Montreal Alouettes @ Winnipeg Blue Bombers (-8.5, 47.5 o/u)
About the Alouettes (6-3 SU, 5-4 ATS, 5-4 o/u): How about these Alouettes? Nobody would've predicted a 6-3 start for this team as they continue to impress in all facets of the game.
Last week, the Als staged an incredible come-from-behind victory to snatch a victory away from the Redblacks in the final seconds of the fourth quarter. Backup quarterback Caleb Evans threw for two touchdowns and 333 yards in the victory. He also scrambled for an additional 49 yards and a touchdown.
First-string quarterback Cody Fajardo is back practicing with the team after missing the team's two previous games, and appears poised to return this week against a tough Bombers squad.
About the Blue Bombers (8-2 SU, 5-5 ATS, 5-5 o/u): The Bombers have won four straight games after edging the Stampeders 19-18 last week.
Backup quarterback Dru Brown completed 17 of his 27 pass attempts to help grind out the victory. Starting quarterback Zach Collaros missed the contest with a neck injury, but he'll be back under centre on Thursday for the Bombers.
Despite the poor offensive showing last week, Winnipeg is still averaging a league-best 406.9 yards of offence per game while averaging 29.7 points per game (second in the league behind the Argos).
Winnipeg took the first meeting of the season between these teams back in Week 4 in Montreal by a score of 17-3.
Betting trends:
The over is 6-1 in Montreal's last seven road games.
Montreal is 0-4 ATS in its last four games against opponents with winning records.
The Blue Bombers are 8-3 ATS in their past 11 home games.
Pick: Montreal +8.5.
Bet on Alouettes vs. Blue Bombers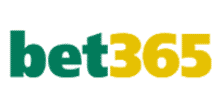 MTL +8.5
WPG -8.5
Calgary Stampeders @ Toronto Argonauts (-9.5, 51 o/u)
About the Stampeders (3-7 SU, 4-6 ATS, 3-6-1 o/u): Last week's loss to the Bombers had to be demoralizing for the Stampeders, who are now 3-7 on the season. They failed to score a touchdown in the game and had to rely on six Rene Paredes field goals. Paredes, one of the best kickers in the CFL, also missed two field goals and that proved to be the difference in the 19-18 loss.
Quarterback Jake Maier continues to have a roller coaster of a season and completed just 11 of his 24 passes for 190 yards against the Bombers. He also threw a pick-six in the third quarter that really swung the momentum in the game to Winnipeg.
The good news, though, is that Calgary pulled off a shocking 20-7 upset last time out against the Argos in Week 9. Although, Argos quarterback Chad Kelly missed most of that contest with an ankle injury. It won't be as easy this time around with Kelly healthy again and Toronto having home advantage.
About the Argonauts (7-1 SU, 7-1 ATS, 4-4 o/u): No, that isn't a typo. Toronto really has only played eight games so far this season. Coming off their third bye week already this season, the Argos should be fresh for this week's game against the Stamps.
Despite playing in the largest city in Canada, Toronto's average attendance of roughly 14,000 fans per game ranks last in the league. However, this week could be a different story. Fans with a ticket to Friday's game at BMO Field will also get admission to the Canadian National Exhibition. Historically, the Argos have drawn much bigger crowds than usual during the CNE game and that could have a positive impact on the team in this one.
Toronto is averaging an incredible 33.5 points per game through eight games, thanks to its potent ground attack. With fresh legs, this could be an opportunity to put 40-plus points on the board, and that's reflected in the lofty 51-point total oddsmakers have posted for this game.
Betting trends:
The Argos are 5-0 ATS in their last five home games.
The under is 3-0-1 in Calgary's last four games.
The under is 6-0 in the past six meetings.
Pick: Argonauts -9.5.
| Home Team | | | Away Team | Date/Time (ET) |
| --- | --- | --- | --- | --- |
| Winnipeg Blue Bombers | -8.5 | 47.5 o/u | Montreal Alouettes | Aug. 24, 8:30 PM |
| Toronto Argonauts | -9.5 | 51 o/u | Calgary Stampeders | Aug. 25, 7:30 PM |
| BC Lions | -10.5 | 46 o/u | Hamilton Tiger-Cats | Aug. 26, 7:00 PM |
| Edmonton Elks | +1 | 45.5 o/u | Ottawa Redblacks | Aug. 27, 7:00 PM |
Hamilton Tiger-Cats @ BC Lions (-10.5, 46 o/u)
About the Tiger-Cats (3-6 SU, 3-6 ATS, 3-6 o/u): The Ticats now have the distinction of being the first team to lose to the dismal Elks this season. And now they get to play the vaunted BC defence.
Third-string quarterback Taylor Powell is expected to be back under centre while Matthew Shiltz and Bo Levi Mitchell both remain sidelined with injuries. With so much turnover at the quarterback position, Hamilton has struggled to put points on the board this season, averaging 18.9 points per game through nine contests. Only the Elks have a lower scoring average.
And the team has suffered defensively because of its inability to eat the clock on the offence. The Ticats defence is coughing up an average of 398.6 yards per game while allowing 27.6 points per contest (worst in the league).
Things won't improve until either Shiltz and/or Mitchell can return from injury and they're both still out indefinitely.
About the Lions (7-3 SU, 6-3-1 ATS, 4-5-1 o/u): The Lions couldn't overcome a slow start and fell 34-29 to the Roughriders last week. They trailed 31-13 heading into the fourth quarter, but a heroic effort from quarterback Vernon Adams Jr., who threw for 455 yards and three touchdowns, helped them score 16 unanswered points to close the gap to 31-29 with just over two minutes remaining in the fourth quarter. Adams Jr. and the offence couldn't complete the comeback, but it's obvious they'll have some serious momentum heading into this favourable matchup with Hamilton.
Adams Jr. has been playing through a knee injury and appeared slightly hobbled at times last week. There's no indication that he'll be sidelined for this game, and his stats last week prove he isn't too bothered by the soreness.
BC's defence had a rare dud last week. Despite the disappointing result, the unit is allowing a league-low 18.7 points per game and 307.2 yards per game.
Betting trends:
The Lions are 6-0-1 ATS in their last seven home games.
The under is 4-0 in Hamilton's last four games.
The under is 3-1-1 in BC's last five home games.
Pick: BC -10.5.
Bet on Tiger-Cats vs. Lions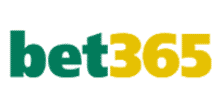 HAM +10.5
BC -10.5
Ottawa Redblacks @ Edmonton Elks (+1, 45.5 o/u)
About the Redblacks (3-7 SU, 4-6 ATS, 5-5 o/u): The Redblacks have lost four straight games after last week's heartbreaking loss to the Als and are now 0-5 against East Division foes this season. They blew a 24-10 lead and now sit in the basement of the East Division. However, with several divisional games remaining on the schedule, making the playoffs is still a realistic possibility.
Rushing the ball has been a strength for the Redblacks. Both Devonte Williams and Jackson Bennett had effective games running the football last week. Williams averaged 7.1 yards per carry and Bennett 5.8, with the duo recording a combined 99 yards. Quarterback Dustin Crum also scrambled for 42 yards and a touchdown.
About the Elks (1-9 SU, 4-6 ATS, 3-7 o/u): As previously mentioned, the Elks are in the win column, and now their focus will shift to putting an end to their miserable 22-game home losing streak, which stretches all the way back to Oct. 12, 2019!
Edmonton closed as a 5.5-point underdog last week and picked up a 24-10 win over Hamilton to snap a 13-game overall losing skid. The winless drought was tied for the franchise record.
Oddsmakers believe this could be the week the Elks claim a victory at Commonwealth Stadium, though, as evidenced by the game virtually being a pick'em.
The team is rallying behind speedy Canadian quarterback Tre Ford who hails from Niagara Falls. He completed 13 of his 18 pass attempts last week for 174 yards and two touchdowns. He also scrambled for another 60 yards and his dual-threat capability has opened up the team's playbook on offence.
Edmonton lost 26-7 to the Redblacks in Ottawa not too long ago in Week 8.
Betting trends:
The under is 13-3 in the past 16 meetings.
The Redblacks are 6-1 ATS in the past seven meetings.
The over is 5-1 in Ottawa's last six games.
Pick: Elks moneyline (-110)!