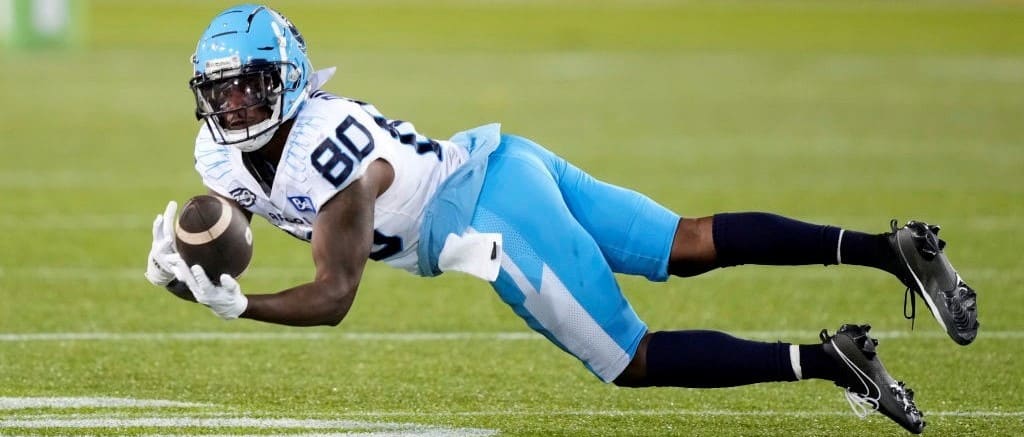 We're into the dog days of the CFL season as Week 10 approaches with four matchups on the slate.
Last week, the league's only undefeated team, the Toronto Argonauts, suffered their first defeat of the season at the hands of the Calgary Stampeders. Despite the loss, Toronto is still the outright favourite to win the Grey Cup.
Bet Boost: Toronto Argos to win the Grey Cup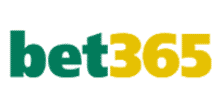 +210
Toronto will look to get back on track Sunday when it hosts the Ottawa Redblacks. The Winnipeg Blue Bombers and Elks will kick off the Week 10 schedule with a clash in Edmonton on Thursday. Saskatchewan will visit Montreal on Friday and BC will host Calgary on Saturday.
Here's a look at the latest CFL Grey Cup outright odds, followed by our bet365 Week 10 betting preview:
| Team | Grey Cup Outright Odds |
| --- | --- |
| Toronto Argonauts | +190 |
| Winnipeg Blue Bombers | +200 |
| BC Lions | +350 |
| Montreal Alouettes | +800 |
| Saskatchewan Roughriders | +1400 |
| Calgary Stampeders | +1500 |
| Ottawa Redblacks | +2000 |
| Hamilton Tiger-Cats | +2000 |
| Edmonton Elks | +80000 |
All odds courtesy of

Winnipeg Blue Bombers @ Edmonton Elks (+12.5, 45 o/u)
About the Blue Bombers (6-2 SU, 5-3 ATS, 4-4 o/u): The Blue Bombers cruised to a lopsided 50-14 win over the Lions last week, exacting revenge for a 30-6 defeat at the hands of BC back in Week 3.
Quarterback Zach Collaros tossed three touchdown passes to increase his league-leading total to 16 this season. His preferred target was receiver Kenny Lawler who caught seven passes for 200 yards with a touchdown. Dalton Shoen also hauled in a pair of touchdown passes in Winnipeg's best offensive showing of the season.
This will be the second meeting of the season between the Bombers and Elks. Winnipeg claimed a comfortable 28-14 victory at home in Week 7 and has now won eight straight against the Elks.
About the Elks (0-8 SU, 2-6 ATS, 2-6 o/u): The lowly Elks are turning to Canadian Tre Ford at quarterback to try and spark their miserable offence this week coming off a bye.
During their bye week, the Elks promoted Jarious Jackson to offensive coordinator. Jackson was serving as the team's quarterbacks coach and will replace Stephen McAdoo, who served as assistant coach and offensive coordinator since the start of the 2022 season. McAdoo will remain on staff in an advisory role.
The Elks are a mess on defence, too. They've allowed a league-high 212 points this season while yielding 141.6 rushing yards per game, the worst mark in the league. That's bad news seeing as Winnipeg running back Brady Oliveira leads the CFL with 593 yards on the ground this season.
Edmonton has lost an embarrassing 21 straight games at Commonwealth Stadium.
Betting trends:
The under is 4-1 in the past five meetings.
The under is 6-0 in Edmonton's last five games against West Division foes.
Winnipeg is 6-2 ATS in the past eight meetings.
Pick: I've been fading the Elks for two entire seasons now and I'm not stopping until they can prove they can win a game, or cover the spread, at home. Winnipeg -12.5.
Bet on Blue Bombers vs. Elks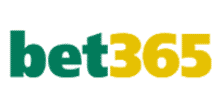 WPG -12.5
EDM+12.5
Saskatchewan Roughriders @ Montreal Alouettes (-5, 44.5 o/u)
About the Roughriders (4-4 SU, 3-4-1 ATS, 4-4 o/u): The Roughriders snapped a three-game losing streak with a 26-24 win over Ottawa last week to get back to the .500 mark.
The Green Riders are now 4-1 this season in games decided by four points or less and they've taken five of their past six games against Montreal.
The Riders' defence is only allowing 321.4 yards per game (second in the league) and the unit has only surrendered two touchdowns in the team's last three games.
This will be the first meeting between the two teams this season.
About the Alouettes (4-3 SU, 4-3 ATS, 3-4 o/u): Cody Fajardo is nursing a left shoulder injury and will likely square off against his former team for the first time on Friday after going 27-17 in 44 starts with Saskatchewan.
He has a 4-3 record since joining the Als and he's third in passing yards (1,877) and fifth in passing touchdowns (six) coming into this one. You can bet he'll have a chip on his shoulder against his former squad and will likely gear up for a solid performance.
The onus won't be on Fajardo to carry the offence alone, though, as running back William Stanback appears to be rounding back into All-Star form. The veteran eclipsed the 100-yard mark on the ground for the first time this season last week against Hamilton and is averaging a whopping 15.3 yards per carry over his last three games.
Betting trends:
The under is 6-1 in Saskatchewan's last seven road games.
Saskatchewan is 0-6-1 ATS in its last seven games against opponents with a winning record.
The under is 8-1 in Montreal's last nine home games.
Pick: Alouettes -5
| Home Team | | | Away Team | Date/Time (ET) |
| --- | --- | --- | --- | --- |
| Edmonton Elks | +12.5 | 45 o/u | Winnipeg Blue Bombers | Aug. 10, 9:00 PM |
| Montreal Alouettes | -5 | 44.5 o/u | Saskatchewan Roughriders | Aug. 11, 7:30 PM |
| BC Lions | -6.5 | 45.5 o/u | Calgary Stampeders | Aug. 12, 7:00 PM |
| Toronto Argonauts | -7.5 | 44.5 o/u | Ottawa Redblacks | Aug. 13, 7:00 PM |
Calgary Stampeders @ BC Lions (-6.5, 45.5 o/u)
About the Stampeders (3-5 SU, 3-5 ATS, 3-5 o/u): We called an unlikely Stampeders upset last week against the Argos and Calgary came through with a convincing 20-7 win over the Boatmen despite closing as a 10-point underdog.
Quarterback Jake Maier was fantastic in the victory, setting a franchise record with a 91.7% completion percentage for connecting on 22 of his 24 pass attempts.
On the ground, Dedrick Mills recorded a personal-best 137 rushing yards on 27 carries while also collecting 18 receiving yards.
Another tough test against a top team looms this week, but the Stamps have some serious momentum heading into BC.
About the Lions (6-2 SU, 5-2-1 ATS, 3-5 o/u): The Lions will be looking to bounce back this week after getting pounded into submission by the Bombers last week.
Bettors will want to monitor the team's quarterback situation leading up to the game, as Vernon Adams Jr. is back practicing with the team this week and looks likely to return against the Stamps. Adams Jr. sustained a knee injury in Week 7, forcing backup Dane Evans into action.
Evans isn't practicing this week due to a rib injury, so if Adams Jr. encounters any kind of setback leading up to kickoff, this spread will be on the move.
The offence thrived early under Adams Jr., who had a 71.3 completion percentage (119-for-167), 1,548 yards passing, and nine touchdowns before succumbing to the injury. His dual-threat capability was sorely missed last week against Winnipeg's tenacious defence.
Betting trends:
The Stampeders are 1-4 ATS in the past five meetings.
The Lions are 5-0-1 ATS in their last six home games.
The under is 9-1 in BC's past 10 games against West Division foes.
Pick: Stampeders +6.5.
Bet on Stampeders vs. Lions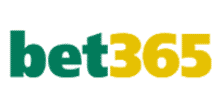 CGY +6.5
BC -6.5
Ottawa Redblacks @ Toronto Argonauts (-7.5, 44.5 o/u)
About the Redblacks (3-5 SU, 3-5 ATS, 3-5 o/u): The Redblacks had appeared to be turning a corner after back-to-back overtime victories got the team back to .500 after Week 7, but now they've dropped two close contests heading into a very tough matchup with the East Division-leading Argos on the road.
Ottawa has relied heavily on its ground game since losing starting quarterback Jeremiah Masoli for the second time this season due to injury. Dustin Crum leads all CFL quarterbacks with 367 rushing yards and running back Devonte Williams mustered just 33 yards on 12 carries last week against the Roughriders.
The coaching staff made some questionable play calls last week that ultimately led to the team's demise. This team is playing much better football lately, and the defence is underrated.
About the Argonauts (6-1 SU, 6-1 ATS, 3-4 o/u): Toronto was finally humbled last week by the Stampeders, but the question now is how will the Argos respond to their first setback of the season?
History is on their side. Toronto is 7-1 in the past eight matchups with Ottawa, but that one loss came last year at BMO Field with the Redblacks claiming a 23-13 victory.
Quarterback Chad Kelly is nursing an ankle injury, but he is practicing and is expected to play on Sunday. He relieves heavily on his ability to scramble, so it'll be apparent early whether or not the ankle is an issue.
Defensive back Robertson Daniel recorded 16 tackles last week against Calgary, one shy of the CFL record set by Simoni Lawrence in 2019.
As long as Kelly is healthy, the Argos should respond with a convincing victory in this spot.
Betting trends:
The Argos are 4-0 ATS in their last four home games and 8-1 ATS in their past nine games overall.
Ottawa is 0-4 ATS in its last four games against East Division opponents.
The Redblacks are 2-6 ATS in the past eight meetings.
Pick: Argos -7.5.