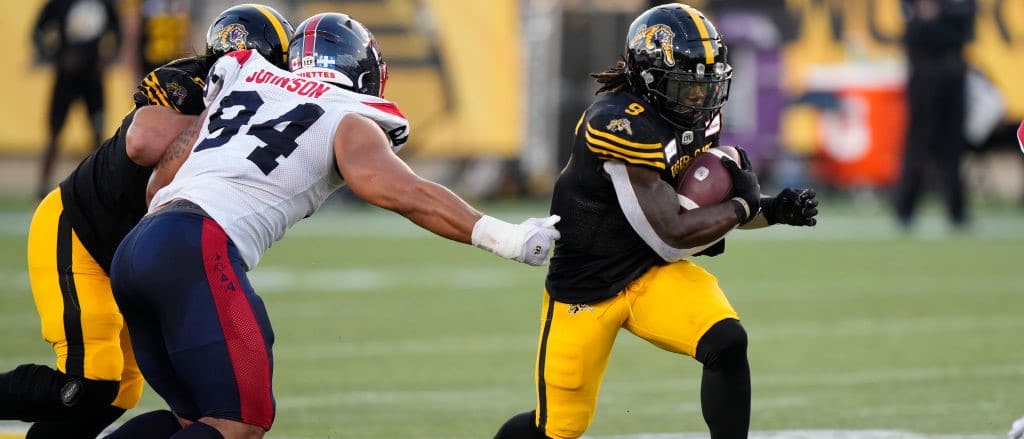 After a gruelling 21-week regular season, the CFL playoffs will get underway on Saturday with the Eastern and Western Semi Finals.
In the early game at 3 p.m. ET, the Hamilton Tiger-Cats will travel to Montreal to play the Alouettes, while the BC Lions will host the Calgary Stampeders at 6:30 p.m. ET.
Montreal Alouettes to win the Grey Cup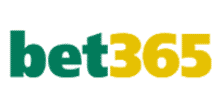 +1400
The victor of the Ticats-Alouettes game will travel to Toronto to play the Argonauts in the Eastern Final on Nov. 11; the winner of the Stampeders and Lions tilt will travel to Winnipeg for the Western Final also on Remembrance Day.
All of the playoff games, including the 110th Grey Cup, will be broadcast on TSN.
Here's a look at the latest CFL Grey Cup outright odds, followed by our bet365 playoff betting preview:
| Team | Grey Cup Outright Odds |
| --- | --- |
| Toronto Argonauts | +100 |
| Winnipeg Blue Bombers | +150 |
| BC Lions | +700 |
| Montreal Alouettes | +1400 |
| Hamilton Tiger-Cats | +1800 |
| Calgary Stampeders | +2800 |
All odds courtesy of

Hamilton Tiger-Cats @ Montreal Alouettes (-3.5, 48 o/u)
Previous matchups:
Week 21 – Montreal 22, Hamilton 20. Tiger-Cats covered as 2.5-point underdogs.
Week 9 – Montreal 27, Hamilton 14. Alouettes covered 3-point spread.
Week 3 – Montreal 38, Hamilton 12. Alouettes covered 2.5-point spread.
*Teams combined to go 1-2 over/under.
About the Tiger-Cats (8-10 SU, 9-8-1 ATS, 8-10 o/u): This season has been a struggle for the hobbled Tiger-Cats, who have dealt with impactful injuries across the board all season long. But first-string QB Bo Levi Mitchell appears to be finally healthy and ready to live up to the high expectations the Tiger-Cats had when they signed him last offseason. It's been a quarterback carousel for Hamilton this season, and don't be surprised if head coach Orlondo Steinauer mixes backup quarterback Matthew Shiltz into the rotation for a different look at multiple junctures in this Saturday's playoff game. Both quarterbacks, who have drastically different styles, will likely take a significant number of snaps.
Hamilton will need to establish the run with James Butler, who put up 1,116 yards on the ground (third in the league), in order to keep this game close. Butler sustained a heavy workload this year due to several injuries to Hamilton's quarterbacks throughout the season, but he did have the opportunity to rest down the stretch once the Ticats secured a playoff berth.
Take Hamilton's regular season results against Montreal with a grain of salt here as the team was in a constant of flux at the quarterback position all season long. With those health concerns now removed, the Tiger-Cats have looked like a revitalized club down the stretch.
About the Alouettes (11-7 SU, 10-8 ATS, 8-10 o/u): The Alouettes finished the regular season with five consecutive victories (4-1 against the spread) and swept the season series against Hamilton, although the final meeting in Week 21 was meaningless for both teams as they had already clinched their respective playoff seeds.
What's troublesome with the Als is that they failed to record a win against an opponent with a record over .500 during the regular season. All of their losses came at the hands of either Toronto, BC, Winnipeg. That's an issue for next week's potential clash with Toronto, though, as Montreal has excelled against Hamilton this year by taking all three regular season matchups, albeit against a depleted Hamilton squad in the first two meetings.
Both of these teams stack up relatively evenly against each other, but the Als do have a slight advantage on defence. They allowed only 21.8 points per game this season, which ranks second behind Winnipeg. They also created 48 turnovers, 22 of them via interception (third in the league).
Betting trends:
The under is 6-1 in Montreal's last seven games.
The Tiger-Cats are 4-0 ATS in their last four games.
The under is 8-2 in the past 10 meetings between the teams.
Pick: Hamilton +3.5. I really feel like three points is a key number here. The line opened at Montreal -2.5 at many different online sportsbooks, but I like the Tiger-Cats as an underdog now that the number has moved past a field goal. This should be a very close game that comes down to the wire.
Bet on Tiger-Cats vs. Alouettes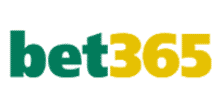 HAM +3.5
MTL -3.5
Calgary Stampeders @ BC Lions (-7, 49.5 o/u)
Previous matchups:
Week 20 – Calgary 41, BC 16. Stampeders covered as seven-point underdogs.
Week 10 – BC 37, Calgary 9. Lions covered as 6.5-point favourites.
Week 1 – BC 25, Calgary 15. Lions covered as 2.5-point underdogs.
*Teams combined to go 1-1-1 over/under.
About the Stampeders (6-12 SU, 9-9 ATS, 7-10-1 o/u): Don't be deceived by Calgary's awful 6-12 record. This team impressed with its back against the wall in Week 20 against the Lions, coming away with a 41-16 victory on the road when it needed it most.
How did the Stampeders do it?
Well, they dropped back into coverage against the pass-heavy Lions and dared BC to run the ball. The Lions, who rush the ball just 30% of the time on offence, managed only 58 yards on the ground despite the favourable rushing conditions Calgary was offering them.
Calgary also pounded the BC defence with a potent rushing attack of its own, gaining an incredible 213 yards on the ground on 31 carries to control the clock. If the Stamps can replicate this gameplan, it's very possible they can pull off another improbable upset.
About the Lions (12-6 SU, 8-9-1 ATS, 11-6-1 o/u): Yes, the Lions stunk in their regular season finale, but they really didn't have much to play for in that game against the Stamps with the No. 2 seed already locked up in the West Division.
Vernon Adams Jr. and the Lions boast the best passing attack in the league (averaging 314 yards per game), and they'll have to devise a plan to establish some sort of a run game to complement their stable of elite receivers. Adams Jr. finished the regular season with 4,769 passing yards, over 500 more than Winnipeg's Zach Collaros, a distant second in the stat category.
The Mayor of Vancouver, Ken Sim, is throwing his support behind the team in a big way, stating the Lions will beat "those stinking, rotten, good-for-nothing Stampeders" in a recent social media post. He's made a side bet with Calgary Mayor Jyoti Gondek on this weekend's playoff game, and if the Lions lose, he'll be forced to wear a Stampeders jersey at city hall and proclaim a "Calgary Stampeders Day" in his city.
Betting trends:
The over is 4-0 in the Lions' last four home games.
The Stampeders are 0-6 ATS in their past six road playoff games.
The Lions are 0-4 ATS in their last four games overall and 0-5 ATS in their last five home games.
Pick: Stampeders +7. Some sportsbooks opened this spread at Lions -6, but the line has slowly been shifting throughout the week to the key number of seven. I think BC pulls out a win in this one, but it'll be tough to cover the touchdown spread.
Bet on Stampeders vs. Lions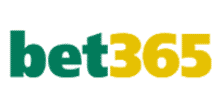 CGY +7
BC -7