With the Democratic nomination hotting up, we look to the 2024 Presidential Election to see if Trump will return to the White House. And let's not forget the crazy Brexit saga in the UK, which is now to be led by the Tories and Boris Johnson. But who will become the next UK Labour Leader?
These are the three top politics bets at the moment. Updated on May 23, 2022:
Australian Federal Election Betting Odds
Sportsbooks recently published odds on the Australian Federal election. We have the odds from the top bookmakers available to Canadians. The odds were last updated on May 23, 2022:
German Political Betting Odds
Sportsbooks recently published odds on the German Federal election. Let's have a look at them? The odds were last updated on May 23, 2022:
European Political Betting Odds
Many say that many things will change after the coronavirus outbreak is over. Will it affect the European Union? Are any other countries going to follow UK's Brexit? The odds were last updated on May 23, 2022:
Global Political Betting Opportunites
You can bet on all kinds of political events. The most popular political themes involve the elections from the main democratic western countries like the United States, Great Britain, and of course, Canada.
As with major sports betting in Canada, the best political betting sites are quick to open lines and update them as they stay in touch with every major election event happening.
United States Politics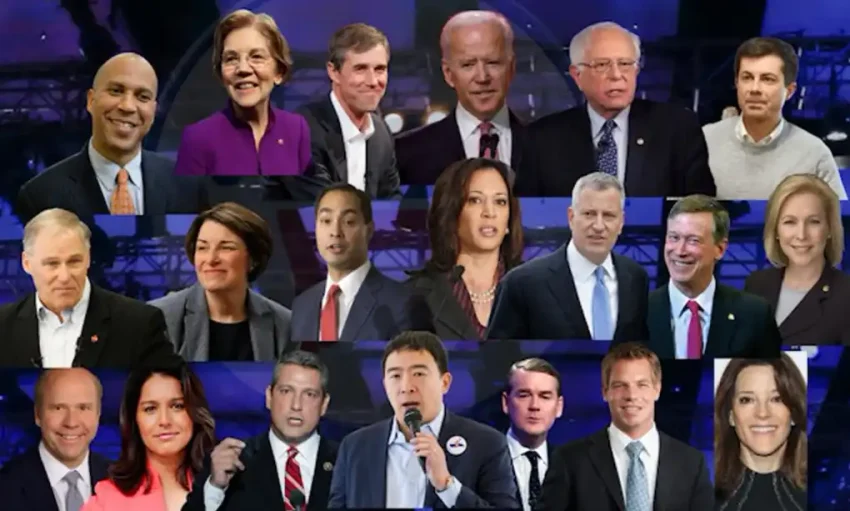 Presidential Election 2020
With the upcoming Presidential election, Donald Trump (3.45) is still the Republican's best chance of keeping their control over the White House. Unlike the Democrats, who have yet to choose a candidate among dozens of prominent ones, Trump has very few GOP competitors lining up.
US Election odds have Trump as the favourite and now would be an opportune time to take him at these prices before the Democrats elect a candidate. Uncertainty with the Democrats is why Trump is a decided favourite.
The Democrats still hope to Impeach Trump, but this has been going on since he was elected back in 2016. Chances are he will be around for a while. They must now choose between some deserving candidates, most of whom have their fanbase and contrasting personalities. The list is down to 19 hopefuls.
Sanders was the popular choice to represent the Democrats in 2016 but was defeated by Hillary Clinton, a choice that discouraged voters land helped Trump's eventual victory. Biden is the former Vice-President under the Obama administration and was unsure of running until most recently.
Donald Trump is Infront with Joe Biden as the top Democratic chalk.
Once a star, but sinking, Kamala Harris is an African-American woman who reminds many of a female Obama: Strong-willed, well-spoken, and has a platform that supports disadvantaged families. Harris was a "winner" in the first debate. She's now dropped out of the running.
Buttigieg is an openly gay candidate and while he sports an enigmatic platform, he is the most charismatic candidate. And Warren has the most high-level political experience of all the candidates. He's also dropped out.
Andrew Yang is a unique candidate, as both an entrepreneur and philanthropist, who is making waves online thanks to his "Freedom Dividend" a Universal Basic Income (UBI) platform. But he has now dropped out. Yang has also declared he's no longer running.
Any of these candidates could have emerged this year – though they were underdogs to the incumbent President. Maybe next year.
Donald Trump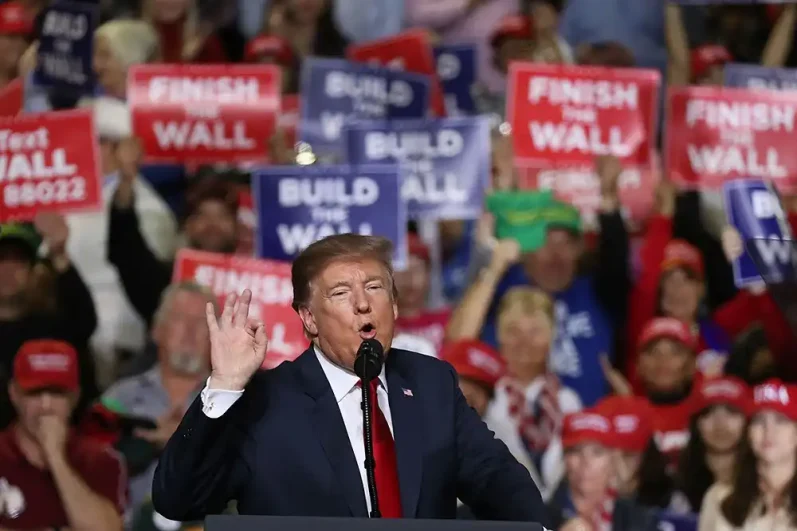 Love him or hate him, Trump is likely to stay as American President and is the favourite for the 2020 US Election. There are not many candidates from the Republican party who can give him a run for his money and the Democratic candidates, while more qualified, are not as charismatic or supported.
Democrats have tried tirelessly to impeach him, but the longer this goes the more wishful thinking it sounds. At some point, they will pool their resources to support their new candidate and let Trump ride out the rest of his term.
Trump has been a rogue during his Presidential term, to say the least. He has followed his words and instituted several disruptive policies that have affected everything in the US (and internationally) including immigration, taxes, and foreign policy.
Yet despite all the chaos he is creating, most of his supporters are still on his side. Pay no attention to the hateful noise the media (and social media) report about him. He still has the "silent majority" in his corner.
There are plenty of available Trump odds. Visit our dedicated page for more betting resources on US Politics.
Canadian Politics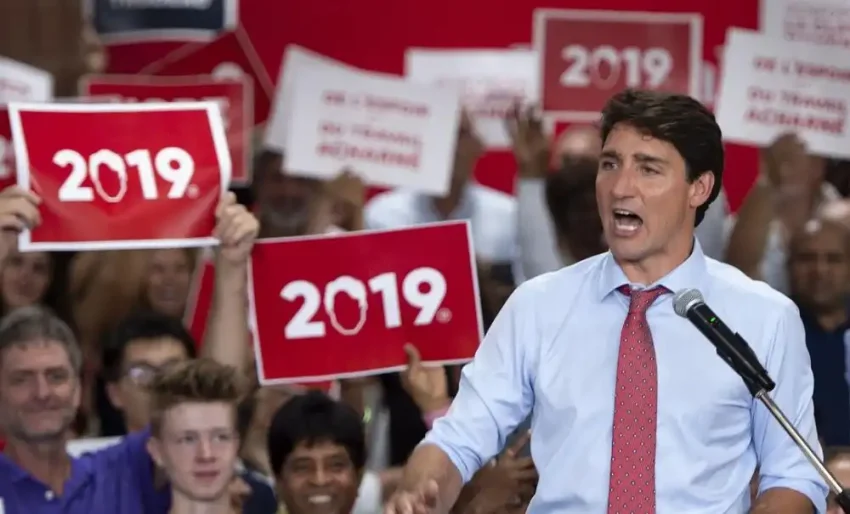 Liberal Prime Minister Justin Trudeau is aiming for a second term. The honeymoon period has long passed with Trudeau and his approval rating keeps dropping. He's become one of the most divisive Prime Ministers thanks to his public decorum and lack of economic success.
"Tonight, we chose to move Canada forward. Tonight, Canadians have charted a path for the future. And I know we will walk it together."

Canadian Prime Minister Justin Trudeau wins second term in Canada's national elections. https://t.co/FCre7qKHxC pic.twitter.com/gZOsEWb0Hf

— ABC News (@ABC) October 22, 2019
Visit our dedicated page if you seek more information on Canadian politics odds.
United Kingdom Politics
The UK political betting odds are not as drawn out as the Americans. Thanks to the latest Brexit fight, the UK is going through some tumultuous times. Recently sworn-in PM Borris Johnson is meeting with tons of opposition and may even face a vote of no confidence.
Visit our dedicated page if you want more information on UK Politics odds.
Brexit Odds
When talking about British political odds, Brexit is usually the first that comes to mind even over the elections.
Who Will Be the Next UK Labour Party Leader?
Labour's Keir Starmer was elected, beating Rebecca Long-Bailey and Lisa Nandy is coming in third.
Scotland Independence – Wales Next Labor Party Leader
Outside of Brexit, the UK has some balkanization happening within its confines.
Scotland proposed to leave the UK although they ultimately lost. They and Wales both wanted to remain in the EU, for the most part, putting their relationship with England at an even more strained nature.
bet99 has odds on whether Scotland will hold an Independence Vote prior to 31/12/21 with NO (1.83) as the favourite over YES (1.83).
Also at bet99, odds are posted whether there will be a United Ireland Referendum vote before January 1, 2021. NO (1.08) is the heavy favourite while YES (6.00) doesn't seem to have a chance.
French Politics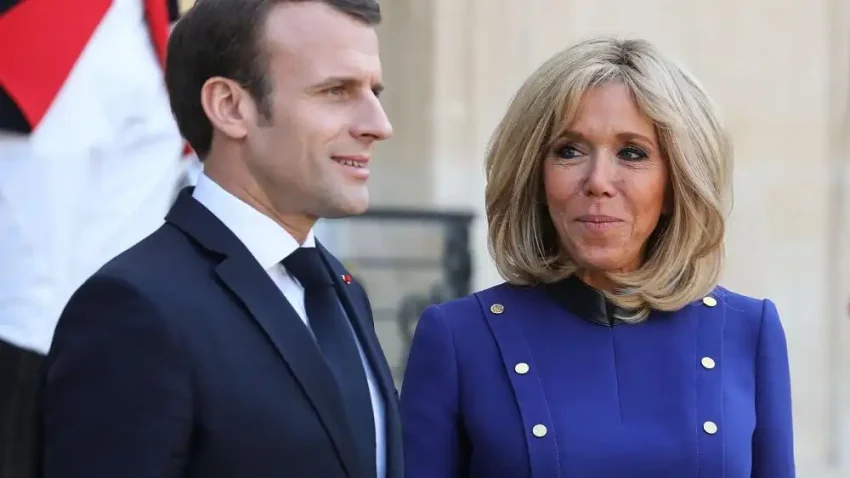 French federal elections took place in 2017 with Emanuel Macron of the En Marche! party beating Marine Le Pen of the National Front (FN). Macron represented the centrist-liberal side of France despite a strong push from the nationalists and populists led by Le Pen. A new fight begins soon.
Election 2022 odds are already posted at 10BET with Emanuel Macron (1.91) as a favourite. The incumbent is being challenged by Marine Le Pen (5.00), plus Francois Fillon (51.00) and Ann Hidalgo (21.00) who are longshots. The odds were last updated on May 23, 2022:
Irish Politics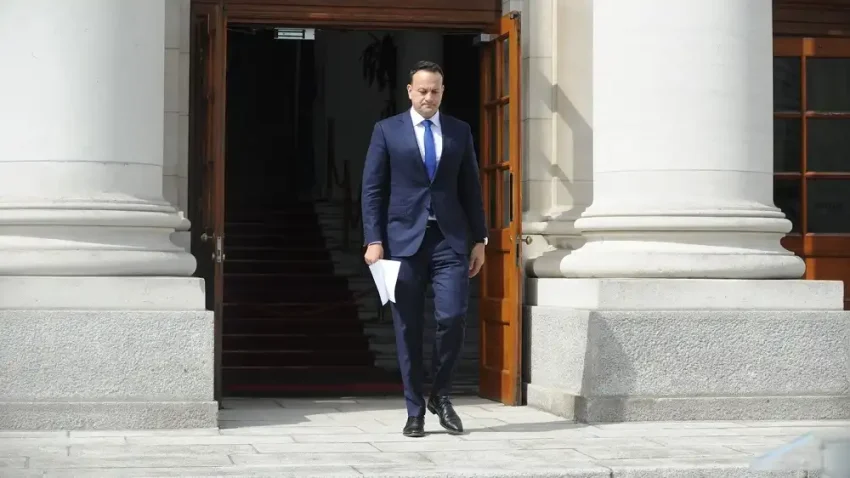 The next Irish politics betting should gain steam before April 2021, the month the next Irish general election is expected to take place. It follows the dissolution of the 32nd Dail. Among the leading candidates to become the next Taoiseach is Leo Varadkar (1.80) of Fine Gael and Micheal Martin (1.90) of the Fianna Fail party.
Betway bookmakers feel Fine Gael (1.72) will have the most seats after the next Irish election with Fianna Fail not far behind at 2.00 odds. From Sinn Fein (51.00) down – every other party is a huge longshot.
New Zealand Politics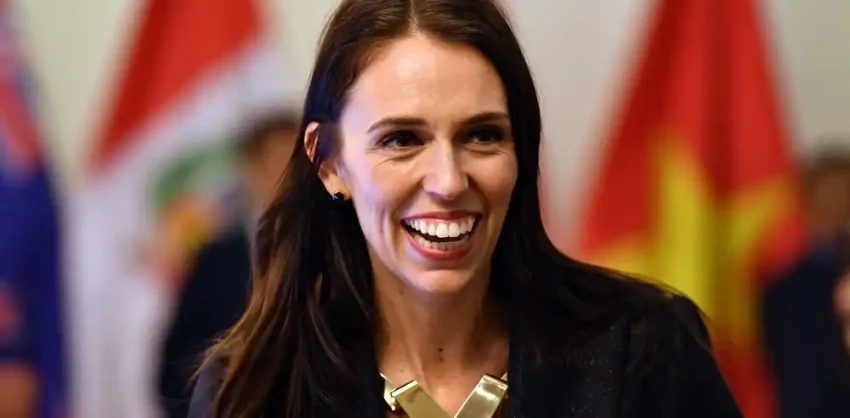 New Zealand's politics most recently made headlines after the deadly recorded shooting at the Mosque in Christchurch. Prime Minister Jacinda Ardern condemned the act and did something no US politician dared: banned semi-automatic rifles.
Ardern has been described as an "Anti-Trump", a progressive politician who is a young liberal woman pushing for diversity and peace. She has been the PM since 2017 and is gaining international acclaim. She should stay put and political gambling odds should have her as a favourite if any open.
German Political Betting Odds
The first round of the German Federal Election will take place between August and October 2021. Given the recent happenings around Europe, and more broadly speaking across the globe, it makes for a really interesting market. The odds were last updated on May 23, 2022:
European Political Betting Odds
The whole Brexit process was exhausting and certainly had a lasting effect on the EU. The United King paved the way for other EU nations to follow suit, but will they follow through with early claims made? The odds for the next country to leave the EU are now available. The odds were last updated on May 23, 2022:
Brazilian Politics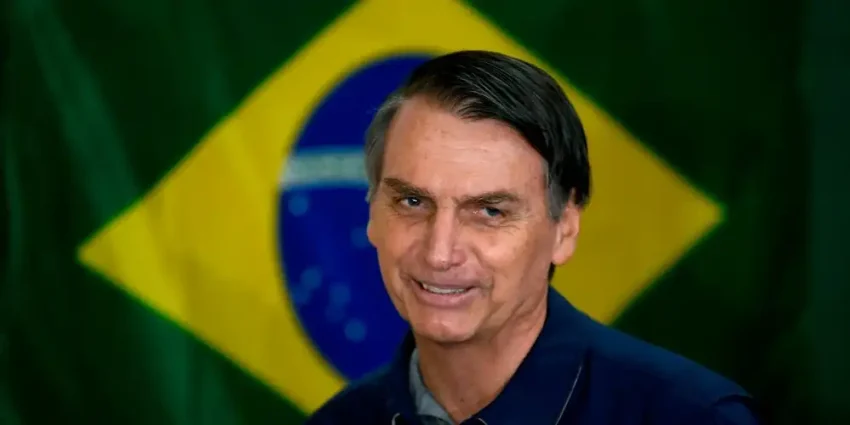 Brazil has its own Donald Trump situation happening. Jair Bolsonaro was elected the nation's 38th President following a heated campaign. The longtime Federal Deputy of Rio de Janeiro leads the Social Liberal Party, a far-right conservative faction.
Like Trump, Bolsonaro's main supporters tend to be white men. He holds views that border on xenophobic, homophobic, sexist, and populist. He is pro-gun, plus anti-abortion, and continues to divide an already fractured nation.
Many people including prominent media members and celebrities have protested him. But despite the noise, the political odds market has Bolsonaro as a huge favourite (1.31) to maintain his position and continue his term.
Bettor's believing Bolsonaro won't complete his first term receive a generous 3.30 price at Bet99.
How to Read Political Odds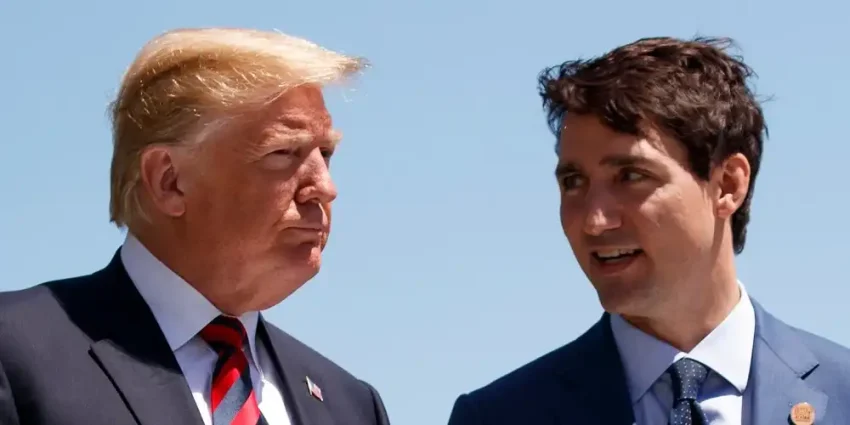 If we hadn't hammered the point home yet, you can absolutely bet on politics. How to bet on politics? First, you will need to sign up for some of these best online sports betting websites. It is simple. Most accept most legal forms of payment including credit cards. And the 24/7 customer service helps you along the way.
Reading political odds isn't any different than betting odds in general. The odds manifest as three formats:
Moneyline: -145, +125
Decimal: 1.55, 2.45
Fractional: 1/4, 3/1
These odds are a translation of each candidate or team's probability of winning. A favourite has a higher probability of success, hence you will have to pay more to win less. While an underdog has a lower chance of winning, hence you will win more than you bet.
Most books offer you the choice of converting these odds into something easier.
See below the top sportsbooks where you can wager online and choose the best one for you:
Political Odds Betting Tips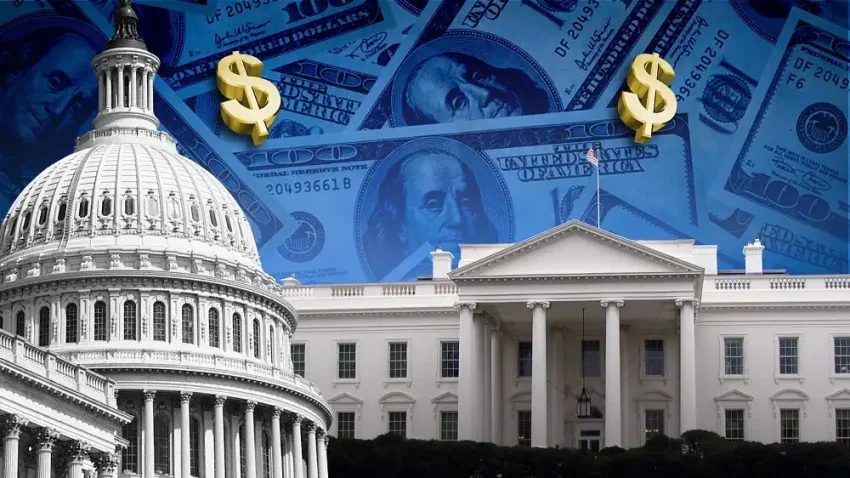 Despite the differences between politics and sports, the betting principles for both remain similar. Keep in mind these four simple tips before committing to any sportsbook.
1. Don't Bet with Emotions: An obvious tip, but one that most casual bettors fail to follow. As humans, we are emotional and can get triggered by emotions like fear and excitement. To minimize these occurrences, avoid betting on a) candidates you love; and b) candidates you hate. Your judgment will be clouded. Instead, do this:
2. Rely on Stats and Hard Data: Yet another basic principle that most players overlook. Yes, numbers only tell half the story, but it is a far more objective gauge than simple "gut feeling". Reading up on the stats supporting candidates and parties can help you make a more informed choice. But also keep this in mind:
3. Check your Sources: What the 2016 election proved was that general news media sources can be terrible sources when predicting polls. Verify the sources you use to ensure they aren't biased towards a political perspective, are legitimate, and are run by credible people. And lastly:
4. Have a Budget: Called the "Unit System", it is best to allocate percentages (units) of your bankroll when it comes to betting. A unit usually means one percent of your total bankroll. If you have $1,000 deposited, a unit of this is $10 (1%). Bet between one unit to five for most bets depending on the value of the odds.
Political betting FAQ
What is political betting?
Political betting involves wagering on the outcome of politics, such as the results of elections, referendums and even impeachment.
How do you bet on politics?
Betting on politics is similar to betting on any futures market. For example, in the Canadian election, you would bet on what party you think will win the election.
What betting markets are available on politics?
Futures markets are the most common type of betting market available on the outcome of politics.
Where can you bet on politics?
Canadians can bet on politics through any of our partners' websites.
When is political betting available?
Political betting opens when elections are announced and parties have determined their candidates running.
Is political betting legal in Canada?
Yes, betting on politics online is legal in Canada.
Is political betting available on the Canadian Election?
Yes, betting on what party will win the Canadian election is available for betting online. Odds open a few months before the election, once parties are set with their leaders and where they have constituents running.
Can you bet on American politics in Canada?
Yes, Canadians can bet on the outcome of American politics. The most bet on American politics is who will win the presidency.
Is political betting risky?
Yes, betting on politics involves risk. While, there is plenty of polling information available, predicting political outcomes, there is always a chance for inaccuracy in the data or opinions to change over time.
Who can bet on politics?
Any legal resident of Canada, age 18 or older is able to bet on politics.