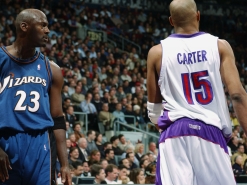 Still to this day we hear plenty of comparisons about today's NBA greats to that of Michael Jordan; arguably the greatest NBA player to ever live. Whether it's the continual discussions about LeBron James or Kobe Bryant chasing "Jordan's Ghost" as something that motivates them on the floor, debates like these are part of pop culture now. However, for the few like James or Kobe that have approached Jordan's level on a individual and team level, there have been many more NBA players that were hyped as the next Jordan only to fall drastically short of those expectations. This list takes a look at 10 of those players.
NBA Players Compared To Michael Jordan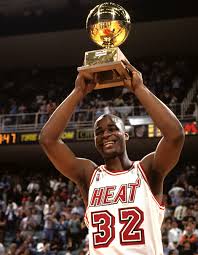 (10 Photos)
Failed Michael Jordan Comparisons
For many of these guys, knowing how great Michael Jordan was during his NBA career was an impossible thing to match. Yet, with the hype machine that is the national media, all 10 of these guys had their names brought up in that conversation early in their respective careers and they could never live up to those expectations.
Many like Vince Carter, Tracy McGrady, Kevin Durant, and even Harold Miner had one or two physical attributes that garnered those comparisons, but the NBA is the best league in the world, and to threaten the greatest of all time is just too much to ask. It's tough to say whether those lofty expectations ended up hurting the overall careers of the guys on this list as many had highly successful careers in their own right, but being the next Michael Jordan never became a reality.
The NBA is a superstar-driven league and when teams are lucky enough to have a Top-5 player in the world right now, chances are plenty of success will follow. NBA bettors don't need to look much further than LeBron James to prove that idea true as James entered the 2016-17 season having made the NBA Finals the past six seasons. But with only three rings in those six years, many out there still believe he's not close to catching "Jordan's Ghost" and if he can't do it, it's highly unlikely that anyone will.
From a betting perspective though, these superstars have huge impacts on point spreads and results, so understanding and accurately projecting how well guys like James, or the Kevin Durant's and Russell Westbrook's of the world will perform on a given night will help you beat the number.
Category : More news