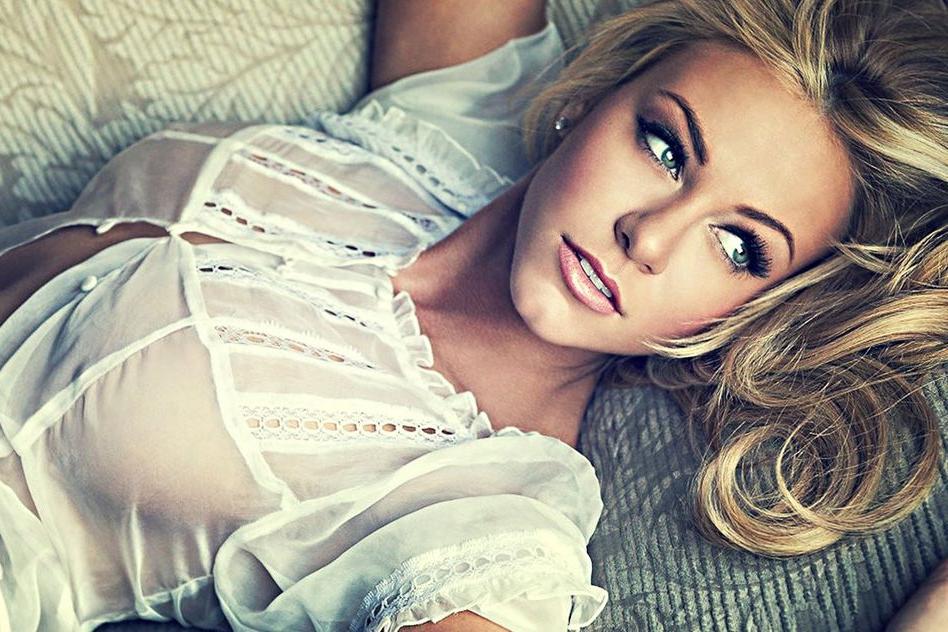 There's no accounting for the twists and turns that a man experiences throughout his life. Landry Fields went from a top NBA rookie to being out of the NBA within the span of a few years. However, he met Elaine Alden during his two strong seasons with the New York Knicks, before he transferred to the Toronto Raptors. Despite an injury that prevented him from playing ball, Fields turned out to be a lucky man.
Landry Fields Gets Lucky
Sometimes there seems to be a touch of fate involved when a couple first meets. In the case of Landry Fields' wife, he wasn't initially very interested in attending the event where they met in the first place. However, he relented and attended an electronic dance music concert with his friends, and the rest was history.
Elaine Alden was working as a model in New York at the time, while Landry Fields was an NBA player and a member of the New York Knicks team that ended up outperforming expectations. Landry spotted her at the event and was completely stunned by her beauty. Fortunately for Landry, there were mutual friends among both groups, so he was able to score an introduction.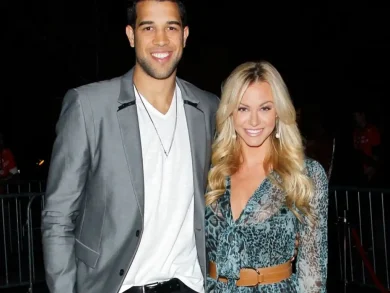 They ended up enjoying the night together, and Landry ended up being a surprisingly smooth customer. She even remembered that he dropped a Dumb and Dumber joke that won her over. At the time, Landry enjoyed a surprisingly strong rookie year where he looked like a prototypical three-and-d wing player that would soon become highly valued across the league.
Their meeting turned out to be the beginning of a beautiful relationship. The two ended up falling in love with each other in the Big Apple, something that continued when Landry was shipped off to the Toronto Raptors.
The couple created a tradition of visiting a photo booth wherever they travelled, so Landry popped the question by using a photo booth to spell out "Will You Marry Me?". He gave the pics to her, and when she turned around he had the ring waiting and ready to slip on her finger.
The two returned to New York for their wedding, which took place on a rooftop at the Rockefeller Center overlooking a gothic style church. Hesitant to visit an EDM concert at first, the genre of music is now one of the favourite genres for Landry Fields.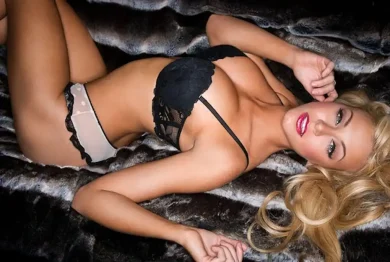 Who is Elaine Alden?
Elaine Alden hails from Miami, Florida, born on September 22nd, 1986. She grew up in the Sunshine State to become an accomplished model in many rights, resulting in a successful career in New York, where she met Landry.
She switched careers to her other passion after Landry's injury prevented him from contributing at the NBA level. Elaine's obvious skill in terms of aesthetics translated quite well to interior design. She now collaborates with various customers who are looking to maximize the look of their properties.
Elaine continues with her interior design and fitness work while raising a pair of boys with Landry. The couple currently lives around the Austin area, raising their family together.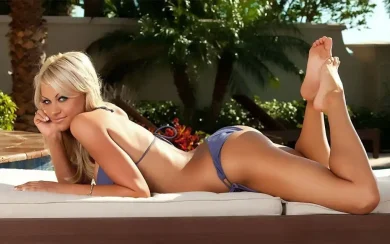 Landry Fields Strange Career
Did you know that Landry Fields was named the NBA rookie of the month in November and December 2010 in the eastern conference? Fields was a second-round pick who toiled with Stanford University's basketball team for a full four years, only gaining notice after an excellent senior year where he averaged 22 points per game and 8.8 rebounds per game, and averaged a decent three-point rate over his entire NCAA career.
Landry would make the NBA all-rookie first team in as a major contributor with the Knicks. He ended up playing 31 minutes per game as a rookie, proof that the Knicks coach trusted Fields more than most freshmen. He ended up hitting .393 3P% and started 81 of 82 games. He also collected 6.4 RPG and managed to nab an impressive 1.0 steals per game.
When his first rookie contract was up, there was a fairly significant free agent battle between multiple teams attempting to land Steve Nash, the two-time NBA MVP. The Knicks were convinced that he was what they needed to be pushed over the top in the eastern conference. The Toronto Raptors wanted to scoop Steve Nash to have a Canadian superstar in the lineup. And they weren't the only ones.
In order to throw a wrench in the plans of the New York Knicks, the Raptors ended up tossing a contract at Fields. The idea was to prevent the Knicks from having the salary cap space needed to sign Nash. Of course, Nash would go on to play for the Los Angeles Lakers, where it became clear that Nash couldn't physically play professional sports.
Coincidentally, Landry did not last much longer in the NBA. The Raptors tried to get the same production out of Fields, but it turned out that he suffered from a nerve injury in his elbow that would completely ruin his career. Fields wasn't able to use the same shooting form that got him to the NBA. Eventually, he wasn't able to crack the starting lineup anymore, even on a mediocre Raptors team.
It wasn't all bad for Landry and the Toronto Raptors. Fields accepted a scouting job and has become a front office basketball executive. The Raptors moved on from Fields and eventually became the only team outside of the United States to win an NBA Finals championship. Looks like things worked out well for both sides.