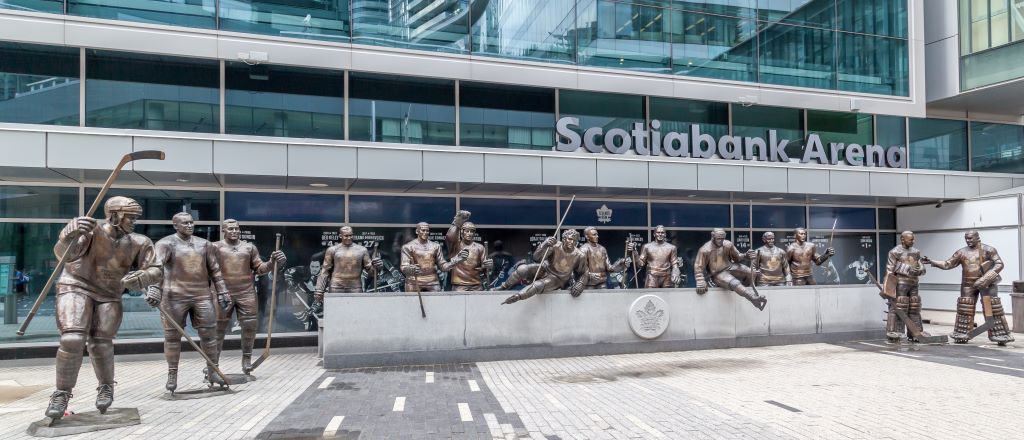 With the NHL season in full swing, we decided to look at the various hockey arenas across the country. The goal was to determine which of the arenas are the best, according to reviews from its spectators. Does the availability of multiple food options translate into a good rating? And does a newer arena really mean an even better rating?
We analyzed the reviews on three different websites: Yelp, TripAdvisor and Google Reviews, and these are the highest-rated arenas In Canada for hockey.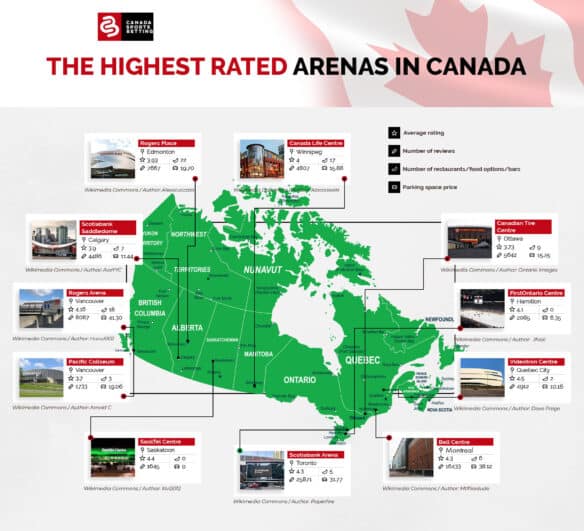 Videotron Centre is No. 1
The Videotron Centre in Quebec City, which is home to the Quebec Remparts of the Quebec Major Junior Hockey League, is the best arena in Canada after scoring an average 4.5 rating, according to our research.
This venue opened in 2015 and is primarily used for ice hockey, although it could also service as a future Olympic bid site. Quebec City used to be the home of the Quebec Nordiques NHL team before it was sold to new ownership and moved to Colorado in 1995 to become the Avalanche. However, if the NHL was ever to return to Quebec City, Videotron Centre would be an ideal venue for a new franchise with a capacity of over 18,000 seats.
The arena only has two options for food, six less than the average number of food options across the other top arenas in Canada. Another bright spot for this arena seems to be the low cost of parking. The arena boasts the third-lowest price for parking, with an average cost of $10.16.
Bell Centre and Scotiabank Arena are the highest rated NHL venues
The Montreal Canadiens and the Toronto Maple Leafs are rivals on the ice, and in these rankings, with both the Bell Centre in Montreal and Scotiabank Arena in Toronto boasting an average score of 4.33.
Newer isn't already better
Rogers Place in Edmonton is the newest arena in our analysis, but it only has the fourth-highest rating, sitting at 3.93 on average.
The rating seems to be lower due to poor food options, considering the majority of lower ratings are coming from Yelp.
The Pacific Coliseum struggling
The Vancouver arena, and home of the Vancouver Canucks from 1970-1995, has an average rating of 3.7, which is the lowest in our analysis. Pacific Coliseum also happens to be the oldest arena in our research, having opened its doors back in 1968. The age and poor food options (only three restaurants) are contributing to the low ratings.
Methodology
We scraped three websites for reviews: Tripadvisor, Yelp, and Google Reviews and took the average from all reviews across the websites as well as for each individual website. The ratings were sorted on the basis of overall average reviews.