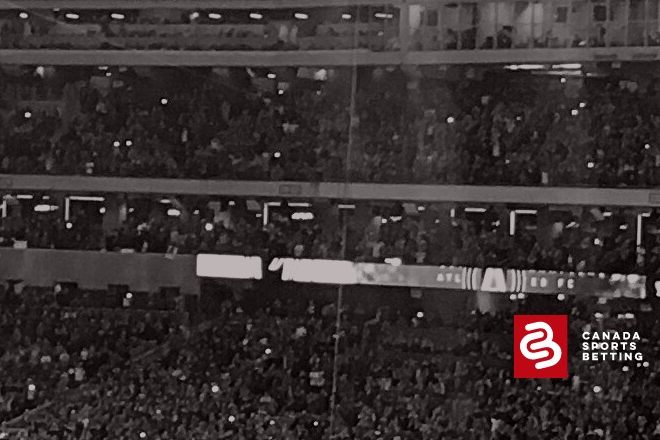 It has been a long, tough season and we're down to the last two teams in MLS. On Saturday, Portland Timbers will entertain NYCFC at Providence Park, hoping to win their second-ever MLS title, while the New York side are aiming to claim the trophy in their first-ever Final.
Who do Bettors Favor?
The playoffs have not been easy to navigate, for bookmakers and bettors alike, so ahead of a game in which both teams have a strong chance, the sportsbooks are taking a cautious approach. Bettors checking out the best sportsbooks will find two very well-matched teams, with Portland generally rated at around 2.65 and NYCFC slightly shorter, with the draw the outsider of the three at 3.20.
Portland's Route to the Final
In what has been a gruelling and unpredictable MLS season, Portland's route to the Final was a winding one. They started off their campaign by losing three out of their opening four matches and didn't hit any sort of form until August. But a run of seven wins from eight in the early fall took them into the top four
They dealt with Minnesota comfortably in the first round of the playoffs and then put in one of the performances of the season in defeating Colorado, before ending the playoff fairy tale of Real Salt Lake in the Western Conference to reach their third MLS Cup Final in seven years.
How did NYCFC Get There?
The giants of New York have been consistent playoff contenders but have always fallen short of the big occasion, and they certainly made life hard for themselves this time around.
They were inconsistent throughout the regular season, proving unable to put together a sequence of wins, but a mini-streak of three wins and a draw at the end of their schedule enabled them to sneak into fourth place, though by the tightest of margins.
With home advantage in the first round, they were able to steady their nerves by beating Atlanta, and then produced a resilient display against the New England Revolution, the runaway winners of the Supporters Shield, beating them in a penalty shootout. Their first-ever MLS Cup Final was secured when they edged out a pandemic-weakened Philadelphia side in the Conference Final.
MLS Cup Final Team News
NYCFC is likely to face an even tougher Portland Timbers lineup in the final, as the home team should have two significant attacking players to bring into the line-up.
Dairon Asprilla, who earned a red card during the Colorado game, is certain to be back for Saturday and there is a good chance that Timbers fans will also be able to welcome back playmaker and attack leader Sebastian Blanco. He was on the bench for the RSL game but is expected to start here.
But the visitors will also be stronger than in the previous round, thanks to the return of Taty Castellanos. His red card against New England ruled him out of the Philadelphia fixture, but the MLS joint top scorer will be keen to get back into the action and to secure the Golden Boot as well as the MLS Cup.
Best Bet for the MLS Cup Final
The Timbers have shown this season that they have the ability to switch playing styles, and that can be a crucial advantage in one-off games if Plan A is not working. They know how to play on the break, relying on a stout defence, and if they get a lead, they are adept at keeping possession.
The other factor in their favour, of course, is the home crowd. This will be the first MLS Cup Final they've played at Providence Park, and the atmosphere is likely to be thunderous. One or two NYCFC players may find it overwhelming, but more importantly, it will give the Timbers players a huge boost.
NYCFC cannot be underestimated, even if they were fortunate to take on a significantly weakened Philadelphia side in the Conference Final. They showed they can beat the best when winning in New England, and they have arguably the deadliest striker in MLS in Castellanos.
It promises to be an absorbing game, but in a tight contest, minor advantages can become major factors, and playing on their home pitch is a significant factor in Portland's favour, along with their considerable MLS Cup Final experience, and I'm counting on them to win their second MLS Cup.
Other MLS Cup Final Bets
Big finals can be nervous and low-scoring games, but there is a good chance this one will buck the trend. Portland was second top scorers in the West, while NYCFC also ranked second for goals in the East, so if both teams are at their best, a wager on Over 2.5 goals could offer value.
Best Online Sportsbooks to Bet on Soccer
Check out the best soccer odds by visiting these recommended MLS soccer betting sites where you can find all the MLS Cup Final markets you need.