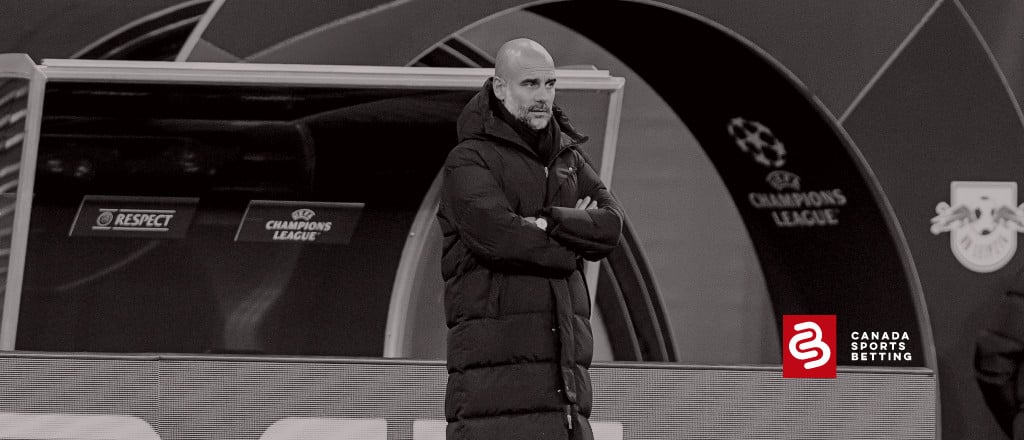 Who do Bettors Favor?
The first batch of knock-out games in the Champions League are complete and according to the best sportsbook sites Manchester City remain the strong favourites to lift the famous trophy. City are generally around 3.20 with most sportsbooks, while Liverpool and Bayern Munich seem to be the main challengers, followed by PSG at 8.00 and Chelsea at 10.00.
Best Bet for the Champions League Winner
Manchester City seems to be the strongest team in the tournament once again, and their 5-0 win in Lisbon in the first leg of their tie against the Portuguese side was certainly eye-catching. On paper, it's difficult to argue against them, given their riches, quality, and coach, but they've consistently underperformed in this competition, and one flashy win will not lift that lingering suspicion that they will find a way to beat themselves before the tournament is over.
Another reason for bettors to be wary is that some of their main rivals have avoided potentially tricky first-leg assignments. Liverpool returned from Milan with a healthy 2-0 advantage, while PSG prevailed against Real Madrid and were value for more than their 1-0 win. Bayern Munich also made a solid start to the knockout stage and will be confident of shutting out Salzburg in the second leg.
All three would represent a decent bet at this time, but PSG are available at the biggest odds and their financial resources and squad depth is arguably greater even than City's. In fact, no team is better equipped to win this competition and at their current odds, they offer some value.
Which Teams will Reach the Champions League Final
Liverpool, Bayern and Manchester City are all very short prices to reach the Champions League final so if you're going to play in this market, it's better to look elsewhere.
Last time I recommended PSG at 5.50 and they've shortened up a little, while Internazionale's chances of progressing appear to have dwindled to close to zero, so instead it could be worth siding with Ajax.
The Dutch giants have been drawn against Benfica and will play their first leg on February 22, but they should be favourites to progress, and none of the competition's remaining teams will want to be drawn against them. Ajax coach Erik ten Hag is one of the most highly rated in Europe and has already led this team to the semi-finals of the Champions League and within a hair's breadth of the final.
Certainly, Ajax will fear no one and when they come up against the bigger teams, they will be able to play without the kind of pressure that will weigh on Manchester City and PSG. Winning the whole thing might be a tall order, but it is plausible to see them reach the final, particularly with a little luck in the draw.
Which Nation Will Win the Champions League?
This is one of the interesting alternative markets available on the Champions League and worth checking out if you like to take an overview of the relative merits of the European leagues.
England still has four teams in the competition, so is the favourite, although only City and Liverpool look like potential Champions League winners at the moment. A bet on Germany is a bet on Bayern Munich, and while I still like the look of Italy in this market, Inter's first-leg defeat was a blow that leaves Italy backers relying on Juventus to land the odds.
At this point, there are no obvious selections in this market, though Spain could be worth considering if you can find a Nationality of the Winning Team market with your favourite sportsbook. There are still three Spanish teams in the tournament and all three have reasonable chances of progression, although two of them – Atletico Madrid and Villarreal – have yet to play their first legs.
Best Bets for the Champions League Golden Boot
Manchester City were in top goalscoring form in their first leg tie, but as ever, they shared the spoils between several players so there was little impact on the Topscorer market.
The market leader remains Robert Lewandowski and he has a healthy lead over the two men who have dominated the top scorer betting in recent seasons: Lionel Messi and Cristiano Ronaldo, so it isn't that surprising to see the Polish star at odds of around 1.50.
Still, at this stage, it could be worth taking him on. I recommended Sebastian Haller in this market last month and his odds remain around the same, so it could be worth adding a different contender to your Top Scorer portfolio in Mohammed Salah.
The Egyptian star is having a potentially career-best season and has returned from AFCON 2021 in top form. He was on target again in Milan and is now just two goals behind Lewandowski. Given Liverpool's goalscoring power and potential to go all the way in the tournament, Salah looks an excellent pick.
Best Online Sportsbooks to Bet on Soccer
Check out the best soccer betting by visiting these recommended sites where you can find the latest Champions League picks and the biggest value.