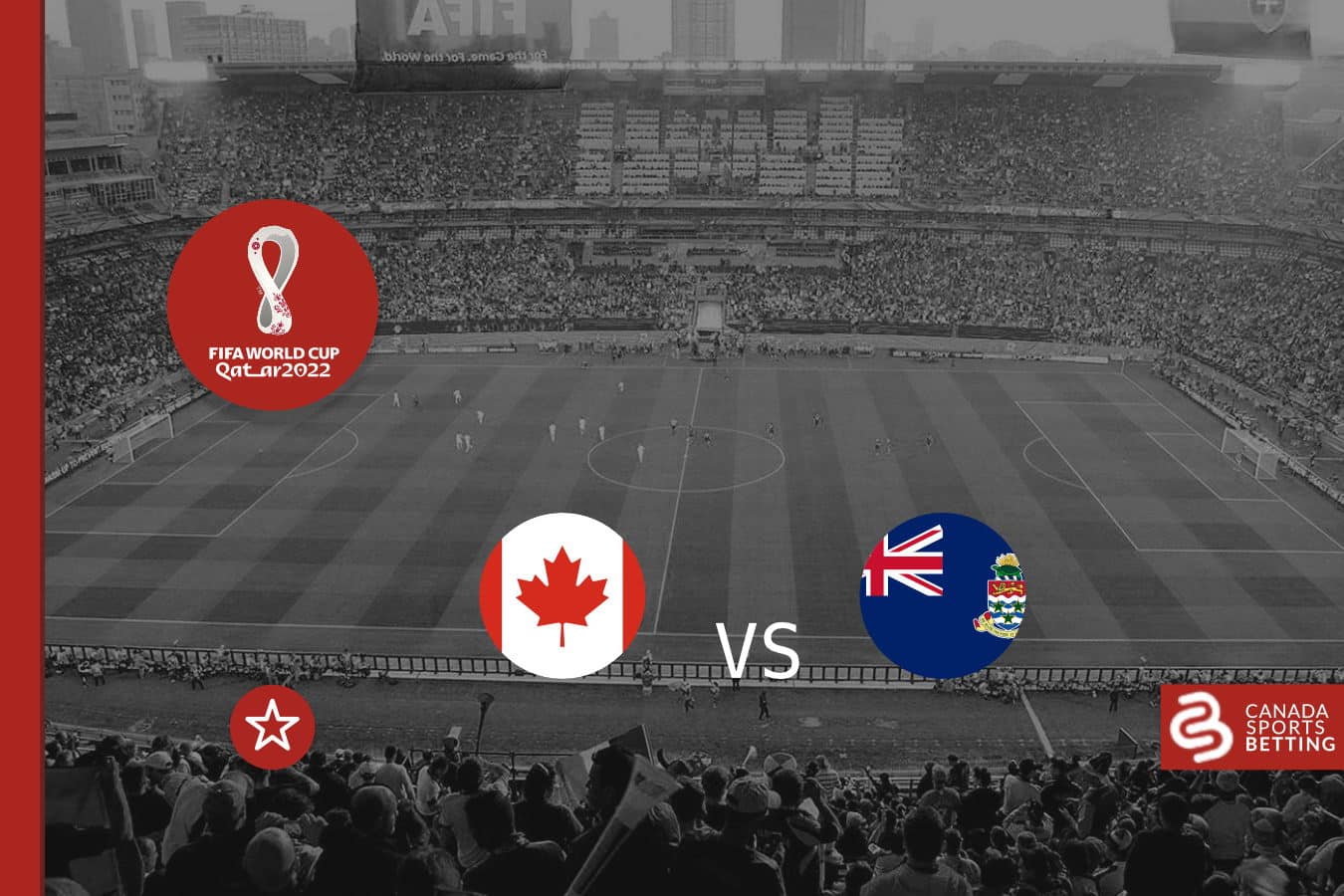 The second group game for Canada in the Soccer World Cup qualifiers will be against the Cayman Islands, with Canada strong favourites to get the win. The game will be played in Bradenton, Florida, on Sunday, March 28 at the IMG Academy Stadium.
The soccer betting odds favour Canada as they are ranked 73rd in the world, compared to the Cayman Islands at 193. It will be a tough game for the British islands, but you never know in soccer!
We have assessed the odds from the best sportsbook providers available to Canadian players and made some picks for the weekend.
With some real talent in the team now, it feels like Canada has a real shot of doing something on the world stage. Alphonso Davies is playing in the Bundesliga and making a claim to the title of best left-back around.
Canada to win 5-0
Canada won their first game against Bermuda 5-0 and they are ranked higher than the Cayman Islands. Easier opposition is likely to only mean one thing for the outcome of this match.
They have some excellent players in the squad, some of which feature in the Champions League and other top European leagues. The Cayman Islands doesn't boast such things.
The Canadian Premier League is another Canadian sports league on the rise, with a number of players playing in their home nation. Canada has the ability to score freely, except that in this one.
Game to go over 4.5
Canada has been ruthless in offence but has struggled defensively at times. They've scored 15 goals in their last 5 games and have some excellent players with the ability to consistently finish chances.
They only narrowly missed out to a strong Iceland side 1-0 at the end of 2020. If they can build some confidence expect them to perform well against better opposition.
Cyle Larin has been excellent for Canada, picking up a hattrick in his last game. The Bayern Munich left-back Alphonso Davies will be dominant up the wing and will create a lot of opportunities for the forwards. This will be a goal-fest for sure.
Alphonso Davies to get 2 assists
The quality and development we've seen from the 20-year old are quite astounding. He joined the German champions back in 2018 and since then has become a regular feature in the starting lineup, alongside some of the best talents in the world.
He's an intelligent player, but the focus is always on his pace. He has learnt a lot from the little time he's spent in Europe, which is understandable when you're working with players like Lewandowski and Muller.
We can see his pace causing the Cayman defenders problems throughout the game. Expect Davies to feed plenty of opportunities, but 2 to stick.
See below the top sportsbooks where you can wager online and choose the best one for you: