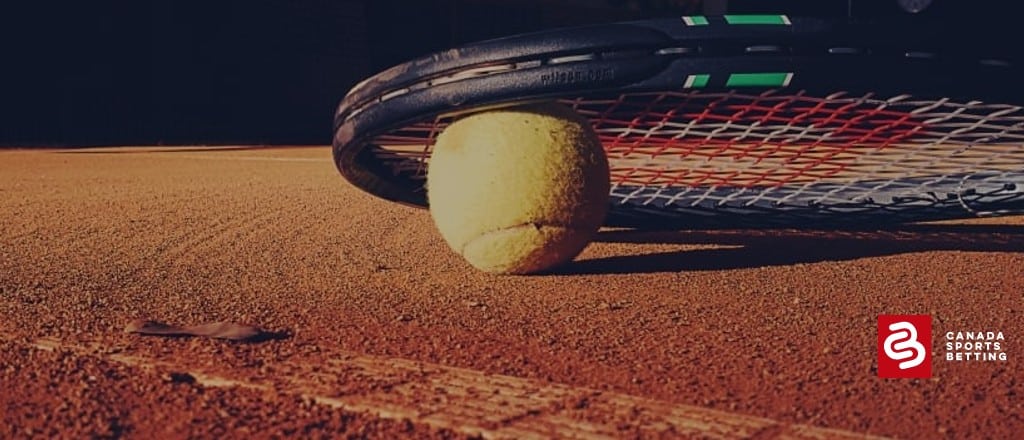 | Tennis ATP Belgrade Round of 16 Picks | The Pick | Betus | gtbets |
| --- | --- | --- | --- |
| Taro Daniel vs. Holger Rune | Rune ML | -216 | -216 |
| Aljaž Bedene vs. Fabio Fognini | Fognini ML | -270 | -270 |
First Matchup Spotlight: Taro Daniel vs. Holger Rune
What to look for from: Taro Daniel
Daniel is seeking his second-ever ATP singles title, but he has done well on clay before, with him winning the 2018 Istanbul Open. Earlier this year, Daniel was able to advance to the third round of the Australian Open for the first time in his career. This run included a win over former Grand Slam champion Andy Murray in the second round. Currently ranked as the No. 114 player in the world (as of this February), the Japanese player has a shot to rocket up the rankings if he can secure a title in Belgrade.
What to look for from: Holger Rune
Recognized as the best player from Denmark, Rune is a rising star in the sport at just 18 years of age. Currently ranked as the No. 72 player in the world, his highest-ever ranking, Rune just reached his first ATP semi final at the 2022 Open 13. At the Marseilles event, he partnered with Hugo Gaston for a thrilling doubles combo that unfortunately fell to Andrey Rublev and Denys Molchanov in the semifinal. The winner of the 2019 Junior French Open, the Danish player can certainly make some noise.
Prediction: A battle between two foes who are on different portions of their career, look for youth to win out here as Rune takes this contest.
Second Matchup Spotlight: Aljaž Bedene vs. Fabio Fognini
What to look for from: Aljaž Bedene
One of the most veteran players in the field at the age of 32, Bedene is looking for his first ATP title ever. After finishing as the runner-up at the 2019 Moselle Open in France, the Slovenian player has clawed his way back to the round of 16 in Belgrade. An athlete who has appeared in all four Grand Slams, his best performance was back in 2021 at Wimbledon where he made it to the third round. Bedene will have a tough battle in this round though with a clash against Fognini.
What to look for from: Fabio Fognini
As noted above, Fognini has had a successful stint on clay courts with eight of his nine ATP singles titles coming on the red surface. This run notably includes his championship at the 2019 Monte-Carlo Masters and also an appearance in the quarterfinal round of the 2011 French Open. An accomplished doubles player as well, Fognini won the 2015 Australian Open doubles championship with his partner, Simone Bolelli. In doing so, the pair became the first all-Italian men's duo to win a Grand Slam title in the Open era.
Prediction: In what should be a good battle, look for Fognini to pull away here and make another run at an ATP title.
More info on placing your ATP Tennis wagers
For all of your ATP tennis or other gambling needs, CSB has you covered with all kinds of resources to make the most of your wagers. For instance, make sure to check out our amazing guide for the best sports picks available on all kinds of competition. Need more insight into getting your wagers juiced up? Our robust guide on the finest online betting bonuses out there will have you all dialed in for getting the biggest bang for your buck. Finally, if you are uncertain of where to place your wagers, check out some of our expert reviews like our William Hill betting review to find the best fit for you.