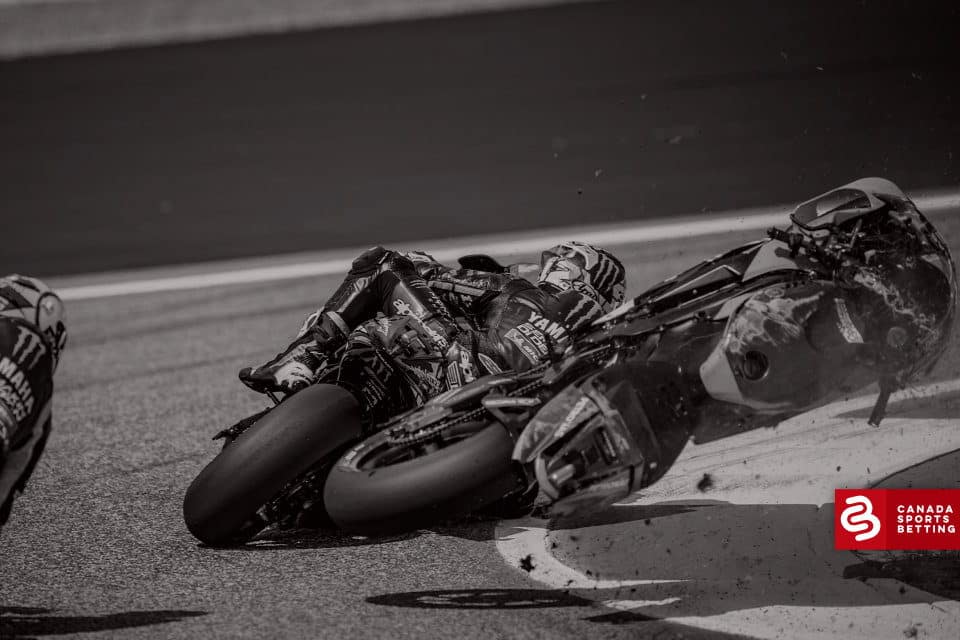 Fresh off the holiday break, MotoGP roars on with another race in Austria. In the second straight event in the country, who should you bet on to win? Read this for MotoGP Austrian GP best bets to win!
Like last weekend's Styria Grand Prix, this second outing will also take place at the Red Bull Ring in the small town of Spielberg. Last time out, Ducati's Jorge Martin just barely edged Suzuki's Joan Mir to win the race. Therefore, you'd have to think both riders will be among the favourites to win again, per the online oddsmakers (who have yet to release betting odds):
Only eight races will appear in the MotoGP betting odds each season, including this one. Yamaha's Fabio Quartararo remains situated atop the rider standings with 172 points — forty points ahead of next-best Johann Zarco. Every race from here on out will be critical to the final leaderboard, but it starts with the Austrian Grand Prix. Here's how we're betting the race:
Betting Pick — Joan Mir
It feels almost obligatory to bet at least one of the top-two finishers of the Styrian Grand Prix, which were separated at the finish line by less than two seconds. Nothing about the Red Bull Ring will be different in the second go-around and both are riding high from their previous performance.
Between Mir and Martin, we're backing the latter. Nothing against Martin — who claimed his first-ever win since stepping up to the MotoGP circuit (he was a world champion in Moto3) — but Mir is the reigning world champion. Plus, Mir is still very much on the hunt for a repeat title win.
He's currently in a 51-point hole against the leader, Quartararo, but all it takes is one DNF to shuffle the leaderboard dramatically, as seen in Formula 1. Making up ground in the championship hunt with only eight races should motivate Mir to once again bring his A-game in Austria. He's a worthy bet given all the circumstances.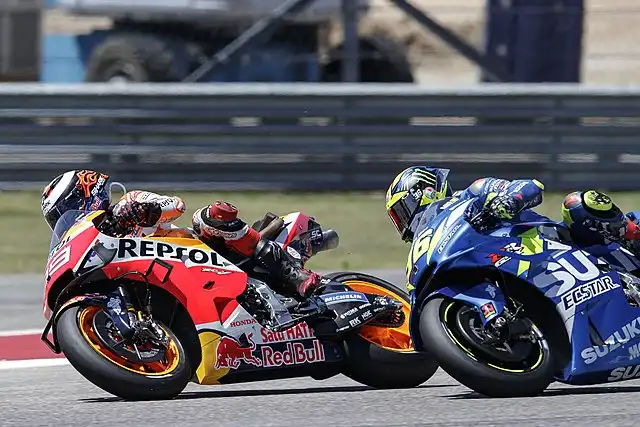 Betting Pick — Fabio Quartararo
It's never — and we mean never — a bad idea to back Quartaro. He's been in a class of his own all 2021. In 10 races, he's finished on the podium seven times. The other three finishes? 5, 13, and 6.
At the previous Styrian Grand Prix, Quartararo finished third. He did finish nine seconds behind Martin, which is a sizable gap. But hey, this is Quartaro we're talking about, you think he can't make up for that and then some in the rematch?
We certainly think so, hence why he's drawing a bet from us. Two separate wagers on Quartaro and Mir is a smart strategy to follow at the Austrian GP. One is on his way to the world title and the other is still defending it. How can you go wrong with that pedigree? Hint: you can't. Bet both to win here!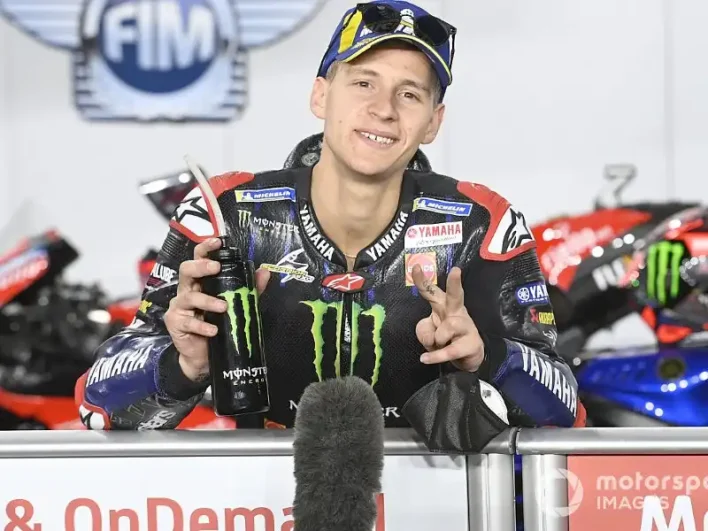 How To Watch The MotoGP 2021 Austria Grand Prix
The Austrian Grand Prix will happen on Sunday, August 15. Due to the time difference in Canada and Austria, it'll be an early start time for Canadian watchers.
For those that want to watch in real-time, REV TV is the home for all MotoGP races in Canada. The two struck a deal earlier this year to live air all 18 races of the 2021 season.
REV TV is a channel offered on many cable and satellite packages. If you don't already have the channel in your TV bundle, then reach out to your service provider and inquire about adding REV TV. The channel is a 24/7 motorsports network so coverage extends well beyond MotoGP, too!
How To Bet The MotoGP 2021 Austria Grand Prix
For betting on MotoGP all-season long — whether it's the Austrian Grand Prix or another 2021 event — look no further than the list of online bookies below. These are among Canada's best and each has up-to-the-minute MotoGP odds. This goes for futures (e.g. who will win the world championship) and in-race props.
But getting MotoGP bets at can't-beat prices isn't even the best aspect of these betting sites. No, it's actually the sign-up bonuses — that are worth hundreds of dollars in free play. Look at the table below. See those dollar figures next to the red "play now" button? Welp, that's the max bonus available to you right now!
Better yet, claiming the bonus is a quick and painless process. Bonuses are unlocked after two measly steps. The first is to create a playing account with the bookmakers. Two, fund this new account with your own money. It's this deposit that will be matched back in free play by the bookmaker.
Completing these two steps takes minutes and boom, you have free money in your account to gamble with. You could wager it right back on MotoGP or any other sport of your choosing. To get your big-money bonus, just click one of the links below!