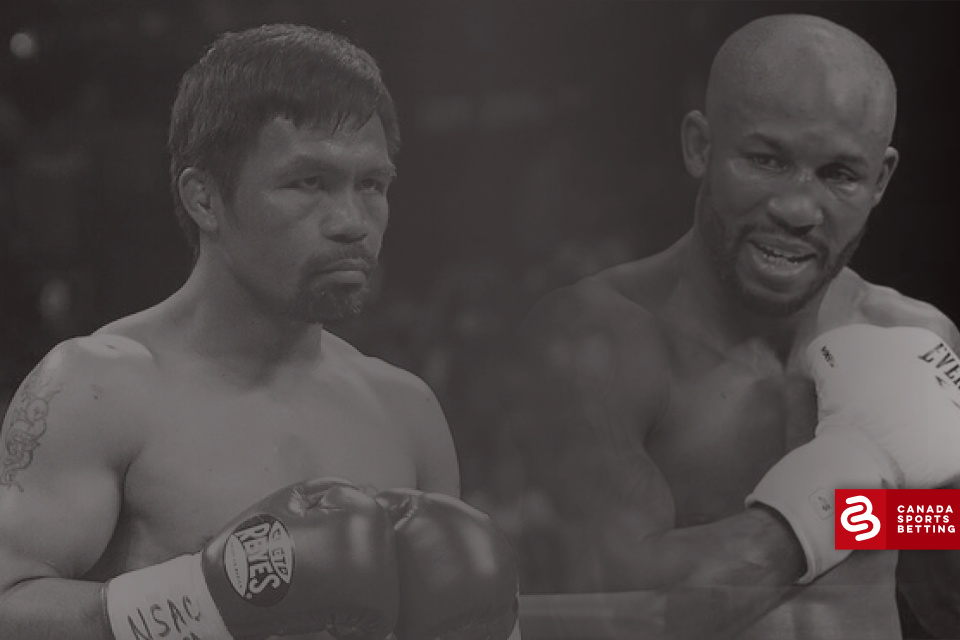 Manny Pacquiao was initially booked to face Errol Spence Jr. on August 21 in Las Vegas, but a torn retina has forced Spence from the bout. Instead, Pacquiao faces WBA welterweight champion Yordenis Ugas in the pay-per-view main event of the fight card, which takes place at T-Mobile Arena. Ugas was already booked on the card. He was to face Fabian Maidana. A sparring injury knocked Maidana from the card. Let's have a look at the Manny Pacquiao vs Yordanis betting picks.
Check out our boxing odds page for more boxing information.
Manny Pacquiao (1.26) vs Yordenis Ugas (3.45)
Pacquiao, who The Ring has ranked at No. 3 at welterweight, is 62-7-2 in his career. Pacquiao is on a three-fight winning streak. He is coming off a July 2019 split-decision victory over Keith Thurman.
Ugas, who is the No. 5 ranked welterweight according to The Ring, is 26-4-0. Like his opponent, Ugas is on a three-fight winning streak. His most recent victory was a 12-round split decision win over Abel Ramos in September 2020.
Ugas puts his WBA welterweight title on the line in this matchup.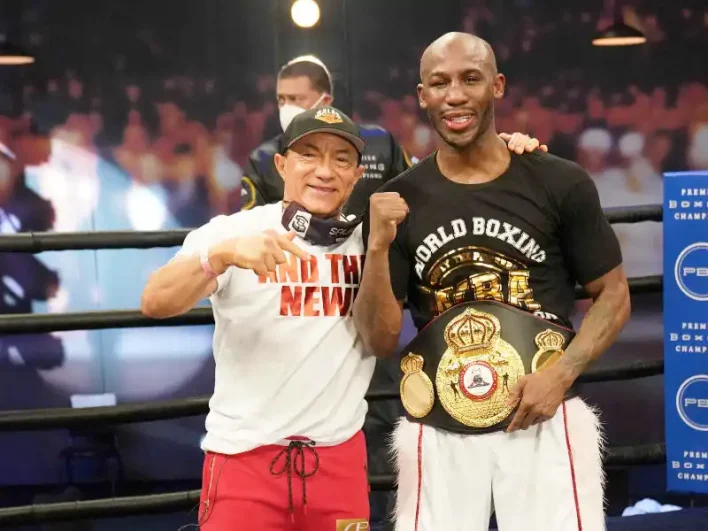 One thing that makes this fight interesting is that Ugas obtained the WBA title in January of this year when Pacquiao was stripped of the belt due to inactivity. With a win here, Pacquiao can regain the title he never lost inside the ring
Of course, it's a letdown that Pacquiao isn't fighting the undefeated Errol Spence Jr. That fight would have drawn a lot of eyeballs, but don't let the loss of that contest put you off watching the replacement bout. As the odds indicate, the matchup between the 42-year-old Pacquiao and the 35-year-old Ugas is still an intriguing scrap.
There is far less risk for Pacquiao in this fight, but there is still risk. First, Pacquiao was preparing for a southpaw and Ugas is an orthodox fighter. Second, Pacquiao is under more pressure in this fight than Ugas. Had Pacquiao lost to Spence, it would have been a kind of passing of the torch. If Ugas defeats Pacquiao, it will still be that, but it will be an upset passing of the torch and it will hurt Pacquiao's future prospects.
Despite training for Spence, I think Pacquiao is smart enough and seasoned enough to make any adjustments he needs to defeat Ugas.
Heading into the Spence fight, there were some concerns he would be far too much for Pacquiao, those concerns are gone with Ugas stepping in. Not that Ugas is a bad fighter, it's just that he is not as good as Spence, who is the No. 6 ranked pound-for-pound fighter according to The Ring.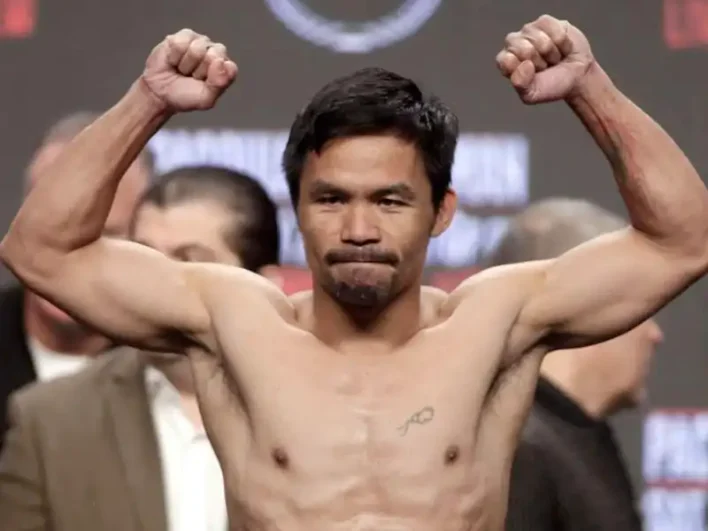 I think Pacquiao will win the fight by decision, but I would not be surprised by two other potential outcomes. The first is that Ugas, looking to make a name for himself by pulling the upset, overextends himself and gets knocked out. The other is that Ugas fights a patient fight and does enough to win the bout on points. Ugas has 14 decision wins to his name, so he knows what to do to impress the judges. On the other hand, each of his four losses has come via decision.
One thing I think is certain is that Pacquiao will become a bigger favorite and a worse value as fight night nears. If you're going with Pacquiao, I would advise getting that bet in early.
The stakes in this fight are incredibly high. The winner of the contest will likely put himself in line to face Spence in a title unification bout.
We wish @ErrolSpenceJr a speedy recovery 🙏
Spence has undergone surgery for his damaged eye and he expects to be back in action for a unification fight. Spence has the WBC and IBF welterweight titles in his possession. That fight, especially if it's against Pacquiao could be a blockbuster pay-per-view event.
See below the top sportsbooks, like SportsInteraction (SIA) where you can wager online and choose the best one for you: