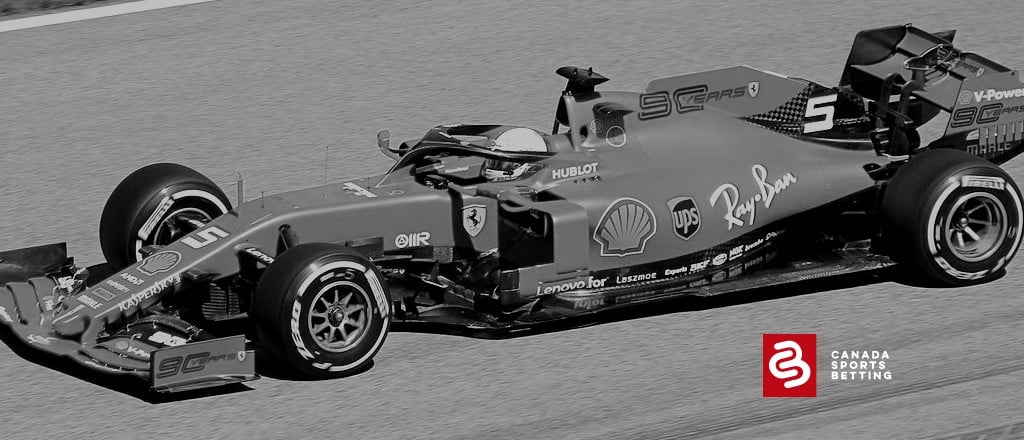 Recently there have only been two teams in with a chance of winning the Formula 1 constructors championship, but this year Ferrari could be about to gatecrash the party. So with less than two weeks to go until the new season starts, let's get some 2022 Constructors Championship Futures Picks.
Yes, the 2022 Formula 1 season is fast approaching, with the season's opening race in Bahrain at the end of March. And after last season's titanic struggle between Lewis Hamilton and Max Verstappen, this season's championship is the most anticipated in years.
With the help of their lead drivers, Mercedes and Red Bull helped give us the most exciting F1 driver's championship contest in our living memory.
Red Bull took the driver's world championship with Max Verstappen winning it, but in the 2021 Constructors Championship, it was Mercedes that won the day.
So with the battle set to commence, will it be Mercedes who take the honours again? Or can Red Bull, or even the revitalized Ferrari win out this season?
2022 Constructors Championship Betting
In the latest Formula One betting odds, the favourites are Mercedes. With Lewis Hamilton and George Russell leading the charge this season, Toto Wolff's team is just 1.76 to win the constructors championship.
The big move in the betting has come in the form of the silky red Ferrari team. Mattia Binotto's team has seen their odds slashed into 3.70, the second betting favourite on the back of a solid showing in the first practice in Spain last month.
Ferrari overtook Max Verstappen's Red Bull team in the latest odds, with last year's runners-up now out to 4.13 third favorites in the betting.
Only really McLaren is being given any chance outside of the big three. The British racing team is at odds of 12.00, and they are the only real other contenders expected to push for podium finishes throughout the season.
About 2022 F1 Championship and How to Bet
There are 22 rounds of races in the 2022 Formula 1 calendar, with the first race getting underway in Bahrain on March 20th. The marathon season ends on November 20th, with the night race held at Abu Dhabi bringing proceedings to an end.
Event; 2022 Formula 1 Season
Start; March 20th, 2022
End; November 20th, 2022
Total Races; 22
The final round of testing takes place in Bahrain from March 10th till March 12th, and it's here that the teams will be looking to fine-tune their cars ahead of the opening race in two weeks.
There are plenty of betting options when it comes to Formula 1. There are short and long-term markets you can bet on.
The short-term markets cover race weekends. Popular markets include Race Winner, Finish on Pole, and Podium Finish (top 3).
The long-term markets are the Drivers World Championship Winner and Constructors Championship Winner.
For the long-term markets, I would recommend using one of the many excellent betting bonuses you can find on our Sportsbooks Reviews 2022 page.
These bonuses amount to hundreds of dollars, and they are ideal if you don't want to have your money tied up in a bet until late November.
Now let's look in more detail at the three best candidates and their constructor's championship-winning chances.
Ferrari
I want to start with Ferrari as they are an intriguing bet. It looks to me that people in the know seem to think they have a chance this year.
In the first practice session of the season, they did well in terms of both completed laps and times.
This prompted Lewis Hamilton to declare that Ferrari could be "several months ahead" of the field, due to their decision in early 2021 to suspend development on that season's car, and instead concentrate on the 2022 car.
The decision to throw so much into their research and development seems to have convinced bookmakers and punters alike that Ferrari is good value for the constructors' title. This is why they have been so heavily backed into just 3.70 with Sports Interaction. I still do not see them winning it, though.
Please visit our Sports Interaction Review page for more details on how to get this brilliant new customers' welcome bonus.
Red Bull
Next up is Christian Horner's Red Bull team. Horner wound up the Mercedes team no end last season. Meaning they'll be keener than ever to put one over him.
Even if they manage to see off the threat from Ferrari, I just can't see the Red Bull combination of Max Verstappen and Sergio Perez defeating Mercedes this year. A top-three finish is my pick for Red Bull.
Mercedes
Mercedes only managed to win last season's Constructors Championship by 28 points ahead of Red Bull. The German constructor has since strengthened their ranks, replacing the underperforming Valtteri Bottas with the up-and-coming George Russell.
I firmly believe the combination of these two should be too great for Red Bull and should be good enough to see off a resurgent Ferrari.
Even though Ferrari is considered to have done well in testing at Barcelona, Mercedes still finished the weekend with the fastest times.
Mercedes are my betting pick to be the 2022 Formula 1 Constructor Championship winner.