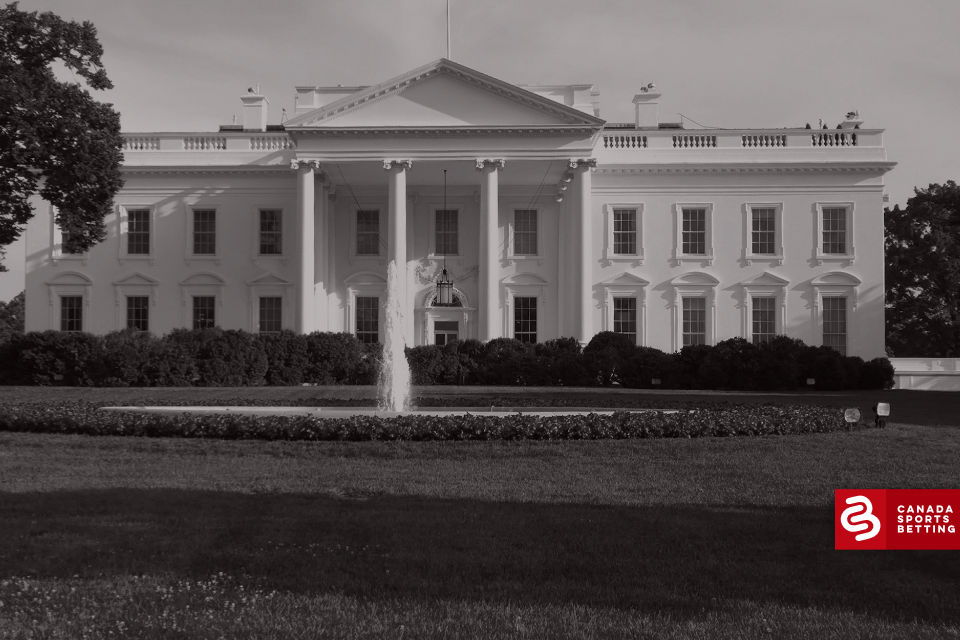 Current 2024 Presidential Election Picks
In one wager, sitting President Joe Biden is seen as a favourite. In another, he's an underdog. Donald Trump and Ron DeSantis are in a dead heat in another prop, while in the end, it appears that they will all take a back seat in two year's time to current US Vice-President Kamala Harris.
Bet99 is offering a series of prop wagers on the 2024 US Presidential election
Incumbent President Joe Biden is the 2.20 favourite to be the Democratic candidate again
Donald Trump and Ron DeSantis are 3.50 co-favourites to earn the Republican nomination
While it's still more than three years until Americans will go to the polls again to elect a President, already the betting odds are suggesting the 2024 run for the Oval Office could prove every bit as intriguing as the 2020 Presidential race, if not more so.
Leading up to the 2020 run for the White House, it was evident that incumbent President Donald Trump would again be the Republican nominee. At this stage, there certainly doesn't appear to be anywhere near the same amount of certainty that the current President, Democrat Joe Biden, will be seeking a second term as America's head of state.
Meanwhile, although it's clear that Trump still has a solid base of support among a segment of the American right-wing, the fact of the matter is that he lost the 2020 election. Another element of the Republican Party appears prepared to move on from the Trump experiment and seek out a new face of the right.
All of this uncertainty can be seen in the betting lines on the 2024 US Presidential election. To say there are mixed messages being delivered is like saying that America remains a country divided.
Betting on the ever-changing political odds is always a popular pursuit. Let's take a look at some of the early returns in terms of betting props offered by Bet99 on the next Presidential race.
Biden His Time
Thus far, the Biden White House has pretty much delivered what was expected from his election victory. It's been calm. They've kept a low profile, worked away at the issues that matter and done their best to distance themselves from the daily bombastic shenanigans that defined Trump's term in office.
At 78, Biden, the 46th President of the United States, has already established a new standard as the oldest person ever elected to the office. Does Biden want to break his record?
Biden really hasn't talked much about his future plans. Still, the oddsmakers aren't ready to write him off. In a prop wager asking who will be the 2024 Democratic Presidential candidate, Biden is being established as the 2.20 favourite.
Candidate
Joe Biden
Kamala Harris
Pete Buttigieg
Alexandra Ocasio-Cortez
Michelle Obama
Elizabeth Warren
Kamala Harris, Biden's Vice-President, is a close second in the betting line at 2.40. After those two, there's a significant dropoff to Elizabeth Warren, Pete Buttigieg, Alexandra Ocasio-Cortez and Michelle Obama, all at 21.00.
Is The Donald Done Like Dinner?
When the Trump train was derailed by the Biden express in the 2020 Presidential election, some thought Trump would go away quietly from politics. Others figured that he would go away but not so quietly.
No one, though, anticipated that a section of the Republican Party would be looking to get away from Trump. Separating the party from Trump isn't going to be easily achieved, because when it comes to Donald Trump, generally, if he's going down, he's taking everyone else with him.
Still, as much as Trump is seeking to stay relevant with his rallies, some Republicans are already rallying around Florida Governor Ron DeSantis as the new face of the party. DeSantis is viewed as Trump's light. He believes in much of the same right-wing political ideology as Trump but seems to be able to get his message across in a manner that creates much less mayhem than a petulant Trump performance.
Candidate
Ron DeSantis
Donald Trump
Nikki Haley
Mike Pompeo
Kristi Noem
Mike Pence
Currently, Bet99 is listing Trump and DeSantis in a dead heat for the 2024 Republican Presidential nomination at odds of 3.50.
Kamala Coming On?
There was a belief during the 2020 election that Harris was being groomed as Biden's eventual successor. Some even put forth the speculation that Biden will tender his resignation as President prior to the end of his term to offer Harris some runway to work toward lifting off as his replacement.
Harris ran for President in 2020 but her campaign fizzled out early into the race. Nonetheless, a prop on the 2024 Presidential election is favouring Harris to win at 5.00. That's just ahead of Biden (4.40) and Trump (6.50).
Oddly enough, DeSantis, given even odds with Trump to be the presumptive Republican nominee, is well back at a betting line of 11.00 when it comes to his chances of winning the Presidency.
Where to Bet On The 2024 US Presidential Election?
There are a number of leading online betting sites that will provide bettors with the chance to place a wager on the latest 2024 US Presidential election odds. The best bet you can make is to shop around in advance and seek out the right deal before joining one of these sportsbooks. Check out Sports Interaction and Bet99 as examples.
The signup bonus offers that are in place at all of these recommended sites will prove advantageous to the bettor. And since you'll get a good deal wherever you go, why not check out several sites and find the ideal fit for your needs?
Do you want a risk-free first bet as a signup bonus? Perhaps you find a no-deposit bonus to be enticing. Or maybe you simply like the feel of cold, hard cash in your account and you want to go for a matching first deposit bonus. Whatever option you choose, you're already a winner.
Remember that new players and returning customers are eligible for better bonuses when they deposit using Bitcoin. As well, take advantage of the betting advice offered at these sites to help newcomers acclimatize to sports betting.
See below the top sportsbooks where you can wager online and choose the right one for you: