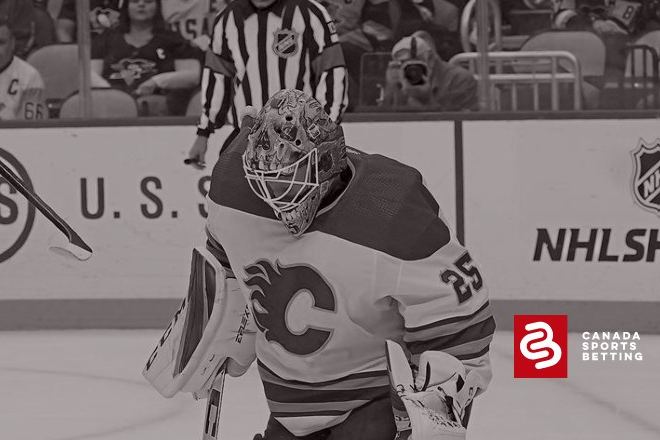 There are four NHL games on Monday night and we have betting advice for each one right here! Give this a read to get expert and free NHL bets for November 29, 2021. Take our advice if you want to start the week with a winning day!
Moneyline: Seattle Kraken at Buffalo Sabres
The top Canadian betting sites for NHL have odds up for all four games happening on Monday. But let's begin with the Seattle-Buffalo moneyline, which is offered at the below prices:
Teams change a lot over the course of a season thanks to injuries, playing chemistry, and mental confidence. It's what makes betting so hard. But with that said, we put extra weight on recent performance since those variables are negated slightly. In this matchup, both teams are trending in opposite directions.
The Kraken's expansion season, as expected, has been an uphill climb mostly. However, they appear to have found their footing as of late. Seattle are winners of three of the past four, including a statement win against Florida, which ended an 11-game home-ice winning streak for the Panthers dating back to last season.
Buffalo, though, they've dropped five of their last six matchups. Defence and goaltending have been its main downfall during that stretch as they've given up 4.3 goals per game. Even at home versus the Kraken, we see those struggles continuing for the Sabres, which means you should bet against them here.
Moneyline: Vancouver Canucks at Montreal Canadiens
Any discussion about betting the Canucks at Canadiens moneyline must begin with Montreal. It was a busy Sunday for the Stanley Cup finalists, who cleaned house in management only a few months removed from a "Cinderella" championship run. It fired its general manager, assistant GM, and senior VP of communications and public relations.
The moves are not surprising given the "fall from grace" for the Canadiens this season. With a miserable 6-15-2 mark, the franchise is off to their worst start in history. Yes, history! And despite this turmoil, the best-rated sportsbooks for hockey have pegged Montreal as the betting favourites in this game. 
The Canucks might be the Canadiens equal given their own 6-14-2 record this season. Still, at least they won't have swirling distractions around them when they take the ice on Monday. Be bold and take Vancouver to score the upset over a reeling Montreal side. 
Over/Under 5.5 Goals: Arizona Coyotes at Winnipeg Jets
Two bottom-10 teams in goals per game face-off in this matchup. Arizona is dead last with 1.86 scores per game. Winnipeg ranks 23st with an average of 2.67. These offensively-challenged trends are why the over/under line is set at a modest 5.5 goals.
However, the big difference between the Jets and Coyotes is defence. Winnipeg can hang with the best of them, evident by its goals-against-average of 2.67. Arizona can't say the same as it allows the third-most goals per game (3.57).
While we have confidence that the Jets can muster some offence come this contest, we can't say the same for the visiting Coyotes. Without Arizona "holding their end of the bargain", this game will teeter toward the under.
Moneyline: Pittsburgh Penguins at Calgary Flames
We fully expect this matchup to be a defensive affair. But despite that, we'd rather wager on the Penguins-Flames moneyline than the game's over/under.
Here's why: you get more value out of betting Pittsburgh, the underdogs, straight up than the under. And yes, we're fully of the belief the Penguins will gut out the upset victory on the road. While they're a respectable 10-7-4 this season, they've been held back by nagging injuries.
Well, news flash, Pittsburgh is mostly back at full-strength in this contest and they're streaky hot, winning five of the previous six games. We're backing them with an underdog bet come Monday!
How To Bet The NHL In 2021?
Want more NHL season betting odds? You'll find them in one neat place at any one of the betting sites listed below. These bookmakers are among the "best of the best" for betting the NHL in 2021-22 whether it's the regular season or the Stanley Cup playoffs.
The table below has detailed reviews of each betting site, along with information about what promotions each is currently running. If you're a new user, you stand to gain hundreds of dollars in free play via the sign-up bonus. Reference the table below for the full scoop.