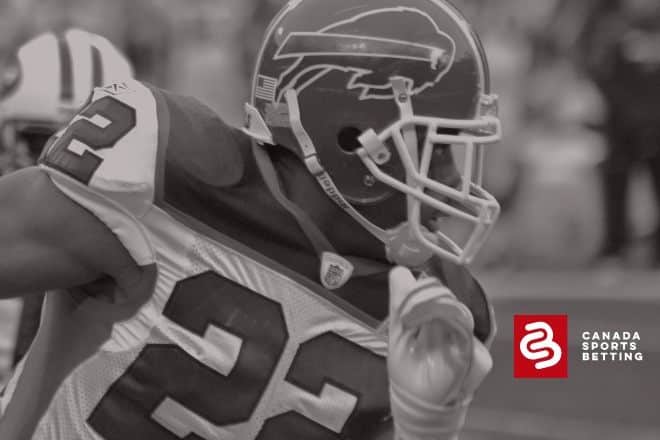 Come check out our NFL Week One Picks based on the latest NFL betting odds and recent information. The 2021 NFL season expects to get off to a thunderous start.
Finally, the NFL season opens up this weekend as all 32 teams are in action. Here at CSB, we take a look at some games which caught our eyes. Here are a few of our favourite NFL Week One Picks.
NFL Week One Picks — Some Early Numbers
As the early numbers poured out, it was easy to see some of the headline games to take a closer look at. Most of our focus this week will be on two of the later Sunday games and the Monday night tilt. That is what makes NFL Week One Picks unique. Why hide from the marquis games? Today, we take a look at three contests that feature much intrigue.
Click here for more NFL Odds.
Our focus this week will be on the spreads. The first week always features some action that can be unexpected. As the games drift toward those later, more marquis games, expectations only heighten. Teams only had three games of preseason action to prepare for the 2021 NFL season this year and not the usual four. That may make a difference in the early going.
The question is why. That answer is pretty straightforward. Most teams in the first week will not be the same as the season evolves. Some squads can come out of the gate firing on all cylinders while others take some time. That is just how the NFL is.
Also, there is that added game this year. Some approaches will be altered as team philosophies change. Based on early research and information, there is a reason why Kansas City and Baltimore headline our NFL Week One Picks.
NFL Week One Top Pick — Kansas City Chiefs (-5.5) over Cleveland Browns
A few sites inevitably have the Kansas City Chiefs favoured by six points over the Cleveland Browns. Patrick Mahomes being healthy is a huge reason why. Some will point to last season's hotly contested AFC Divisional Playoff where Cleveland and Kansas City went toe to toe. In the end, Kansas City won the game 22-17 and eventually went on to the Super Bowl.
Part of the reason that game was close was the injury to Mahomes' foot. That limited the quarterbacks' mobility and Cleveland's vaunted pass rush was able to get to the quarterback. The Kansas City offensive line was also a bit suspect in that game.
Now, Patrick Maholmes is fine. As USA Today pointed out in July, he has no restrictions. That spells trouble for opposing defences. Cleveland has Myles Garrett, who is a defensive player of the year candidate but has several new additions. Those include John Johnson III, who came over from the Los Angeles Rams.
One of the issues, Cleveland conceded, was that their defence is a work in progress. With the adage that offences are ahead of defences early, Kansas City may be able to pounce on Cleveland. The Chiefs have upgraded their offensive line which should aid their running and especially passing game.
Cleveland has offensive weapons like Odell Beckham Jr and Nick Chubb among others. Kansas City has Travis Kelce and the aforementioned Maholmes among others.
A full home crowd gives an added advantage for Kansas City to cover the 5.5-point spread on Sunday against the Cleveland Browns. The 1.90 odds are a bonus here.
Baltimore Ravens (-4) over Las Vegas Raiders
Again, the early number of four points here is a bit surprising given how good Baltimore can be on both sides of the ball. Yes, the Las Vegas Raiders can score with the best of them. However, the Raiders were 30th in points allowed last year at 478 (almost 30 per contest). There is little to suggest Las Vegas has changed much defensively.
Baltimore comes in with Lamar Jackson once again as one of the premier quarterback threats in the NFL. Jackson, the 2019 NFL MVP, had an off-season throwing the ball but still ran for over 1,000 yards in 2020. His legs create all sorts of defensive matchup issues and allow Jackson to look downfield for receiving targets.
Las Vegas comes in with Derek Carr. Carr has improved from the rock-bottom levels he hit two years ago but still threw nine interceptions last year and did lead the AFC in fumbles with 11. Baltimore possesses an opportunistic defence that can get to the quarterback.
Baltimore only giving up four points with their balanced attack is quite enticing. Las Vegas may take time to get going in this one while the Ravens' speed on both sides of the ball should be enough.
Our pick is the Baltimore Ravens giving up just four points at 1.90 on Monday night.
Any Other NFL Week One Pick To Spotlight?
That answer would be yes. The Los Angeles Rams entertain the Chicago Bears on Sunday night football. Los Angeles lost a couple of free agents on the defensive side of the ball but acquired Matthew Stafford via trade. With a quarterback that can stretch offences, the Rams should be able to put up points against Chicago.
Also, Chicago is starting Andy Dalton in Week 1. Dalton is little more than a game manager that the Rams' defence, led by Aaron Donald, should be able to tee off on. The 7.5-point spread seems excessive but the Los Angeles Rams are a solid cover.
NFL Week One Pick — Best Bet
The Kansas City Chiefs at 1.90 are our best bet to cover the 5.5-point spread versus Cleveland on Sunday.
Top sportsbooks as well as Sports Interaction have some of the best numbers out there for NFL bettors. Come take a look.