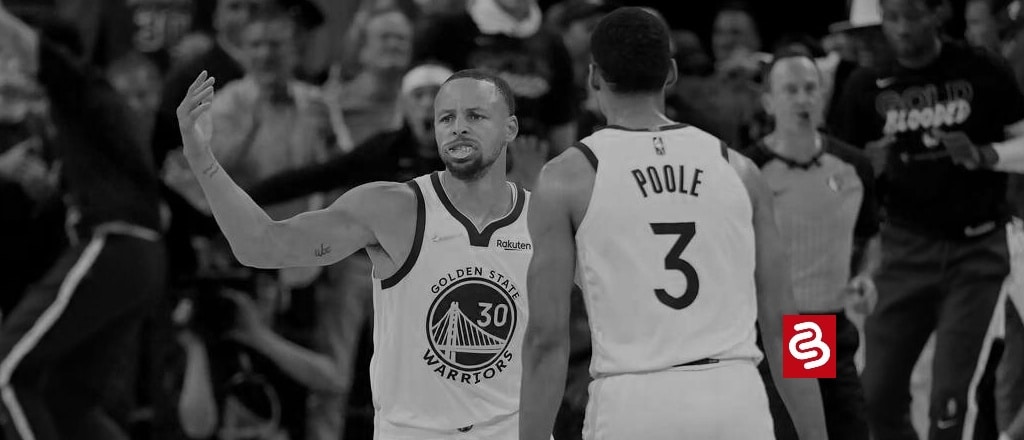 So, there are two NBA games this Wednesday to bet on. Ideally, you should read this because we've done the research and selected the top Playoff NBA picks for May 11. Yes, they are always free!
Okay, let's look at the moneyline table again for this Wednesday night's NBA playoff action.
Golden State Top NBA Playoff Picks – Closing Out Memphis
The Golden State Warriors are still the top dog in the Western Conference. Now, its NBA betting odds match that as they have shortened once more. Honestly, we're expecting a better effort Wednesday night in our Top NBA Playoff Picks. Why? This is because Golden State won but honestly looked like a shell of its selves even with Ja Morant out of the lineup for Memphis.
The anger from Memphis came out as they battled to a near win in Game 4. This game allowed Golden State to take a 3-1 lead in the series but the Warriors were down and out most of this night. Stephen Curry could not find the range all night from distance. Okay, it was beyond ugly. This had the reverse feeling of Game 1 where both offenses were more on target. Ultimately, Golden State pulled one out at the very end behind free-throw shooting.
So, after that close call. What happens next? It is now known that Ja Morant will be out for the rest of the series with what is being termed a significant bone bruise. Now, Golden State coming out sluggish twice in a row does not seem very likely. The last time Golden State scored less than 40 points in a half in the playoffs was uhhhh…well there were those two games in March where Golden State did it back to back.
Expect something closer to that 39-point final stanza from Golden State more often in Game 5. This is not to say a win is automatic here for the Warriors. The Memphis Grizzlies showed they can not only play with Golden State but they could triumph. They held the Warriors to 40% shooting and 24% from distance. Yes, that latter number happens once per solar eclipse perhaps but still, it is impressive. That said, Golden State has too much depth and firepower. Take the moneyline while one can.
Golden State Going For More Top NBA Playoff Picks Gold
Golden State finds themselves in a desirable situation heading into Game 5. The Warriors have nothing to lose as they face the Grizzlies on Wednesday night. A win closes out their series with Memphis. A loss sends the series back to Golden State and an inevitable end there. Either way, the Warriors will bounce back from their shooing woes. That is why we side with the Warriors on Wednesday night as they try to go for more playoff gold.
Which Golden State team do we see on Wednesday is another question? Can they score 115+ or do they get mired in a defensive struggle that sees them meander around 100 points? One has to believe something closer to the former is likely. Golden State does not often play two game the same way. They are like a snowflake in that sense. Stephen Curry is not shooting 4 for 14 from distance and overthinking his shot again.
An Argument For Golden State Here For More Top Picks
Now, Memphis yielded 142 points in Game 3 and could have allowed somewhere around 150. Do experts think that will happen in Game 5? That is a resounding no. However, how long can Memphis stay in a game if they shoot below 33% from distance themselves? Can Desmond Bane, Dillon Brooks, and Steven Adams recreate the havoc they caused in Game 4? They did not just slow down Golden State, they stopped them COLD for the better part of three quarters.
The plan is to go for the over since it is set at just 218.5 points. There is lots of intrigue that the Warriors could also cover the 3 to 3 1/2 point spread. Three is a more desirable number. Also, at Canada Sports Betting, the idea is that this series should end. For this contest, we do trust the Golden State Warriors as one of the top Playoff NBA picks for Wednesday.
What About Boston Or Milwaukee on Wednesday?
One needs to be aware of how many shifts have taken place in this Boston-Milwaukee series. With how the Boston Celtics scored at will during the final stanza at Milwaukee, it was chilling for Bucks fans and bettors. looked early Now, Boston keeps rebounding and makes for an enticing NBA Playoff Betting Odds'. That is because of several questions and concerns.
That's why this game likely comes down to defensive intensity. Milwaukee's relaxed at the wrong time as Al Horford and Jayson Tatum paced Boston in a fourth quarter that featured something that was lights out. Both players made 11 field goals but it was Horford's performance that stunned the FISERV Forum crowd. Also, Boston got help from Jrue Holiday who could not make a bucket in the second half. He missed 17 of 22 attempts in all for Milwaukee and was a defensive albatross as well.
So, the risky play is just to take Boston in Game 5 to win this game on the moneyline. The spread is frightening with all the uncertainty and is just even money. Why? Honestly, Milwaukee is just not going to lay down in Game 5. They are a champion for a reason. They were minutes from a 3- 1 series lead. That being said, our pick is Boston to squeeze by Milwaukee to take a 3-2 series lead on Wednesday.
One more thing…
The NBA playoffs hit a crossroads. Here are more NBA betting sites below for wagerers.